Subject Matter – Amazon Listing Optimization
The Subject Matter field is found on Amazon seller central under the product listing. 
Besides the backend search terms, there are other sections where you can enter keywords.
Intended Use
Target Audience
Other Attributes
Subject Matter
On the Keywords tab, you can find the subject matter field as one. Click the 'Add more' button, and you can add up to 50 characters in each of them. Figure out which keywords you want to be indexed and the ones which you couldn't insert in the other sections such as title, product description, bullet points, etc.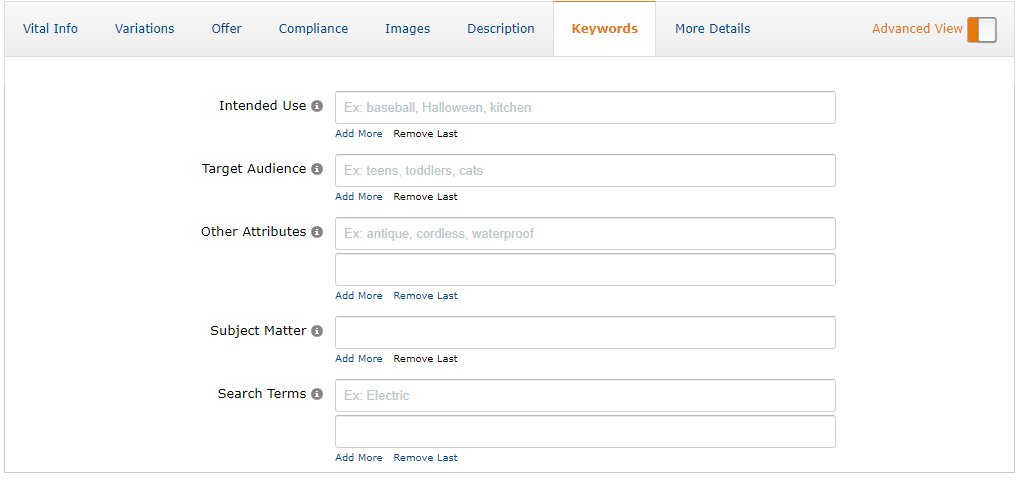 Amazon defines subject matter as " What is the product about? What is the product's subject?".
The general rule is the more complete your listing the better. Fill out your "subject matter" terms, and for that matter, probably all of the "more details" section.
These fields of keywords are for specific uses cases when someone would use your product.
These fields should be considered a low priority, but it's a good idea to fill them out, however, there have been reports that keywords added to the subject matter section are immediately indexed.
Free Tool
Want to learn more?
Still, have questions?
If you're a bit lost, hit up the help team or chat with us to find answers to your query.