How to Manage Your Team in SellerApp Dashboard
Do you want to add team members to your SellerApp account?
With the Team Management feature in the SellerApp dashboard, you can:
Share your subscription with up to

5 team members

Manage your team's access to specific features on the dashboard
This article will show you a step-by-step guide to adding and removing team members to the SellerApp dashboard.
How Do I Add A New Team Member?
Step 1:

Log in to your

SellerApp dashboard

and click on the user profile in the top-right corner.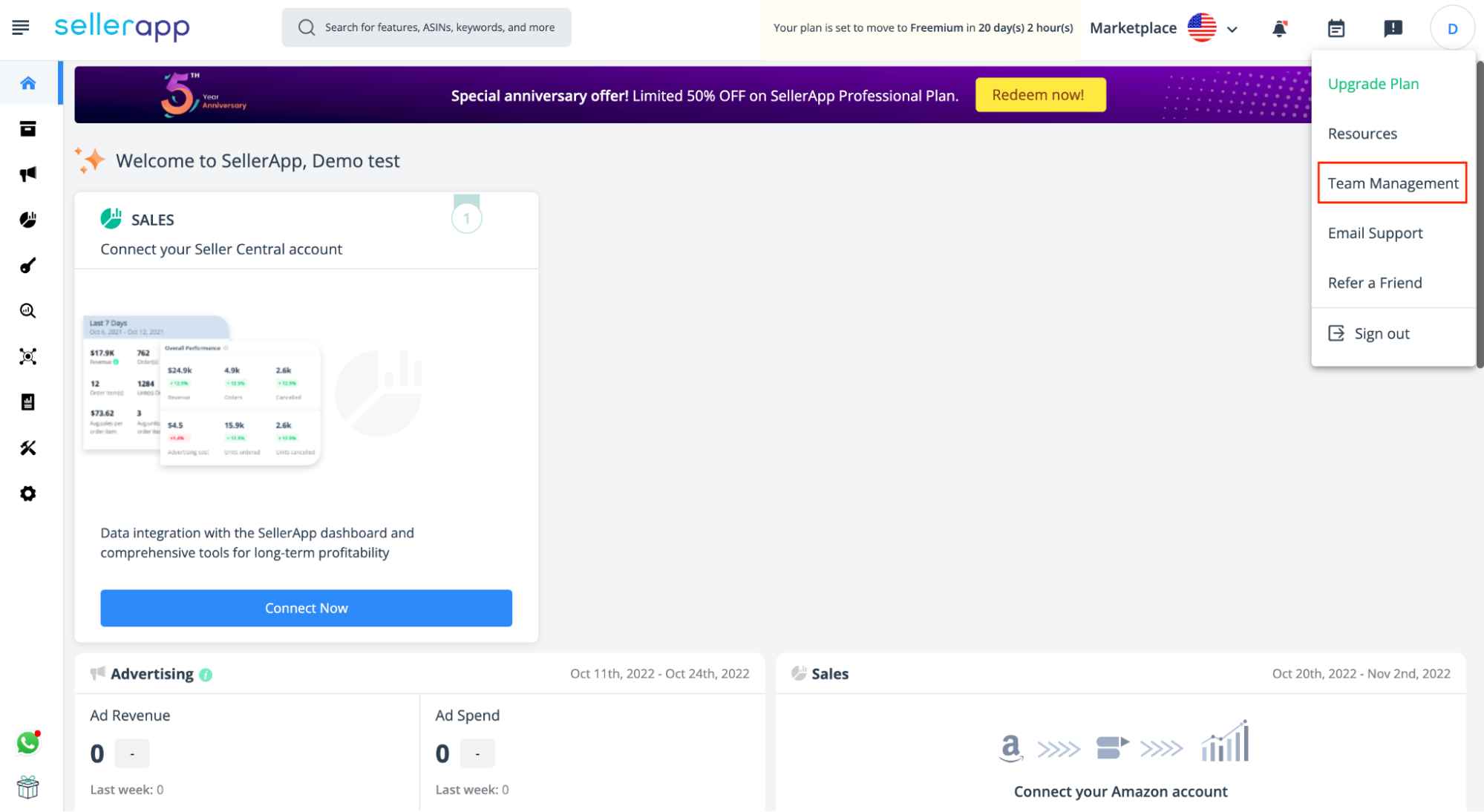 Step 2:

Click on the "

Team Management

" option in the top-down menu. It'll take you to the Team Management dashboard. Here you can find and manage all your team members.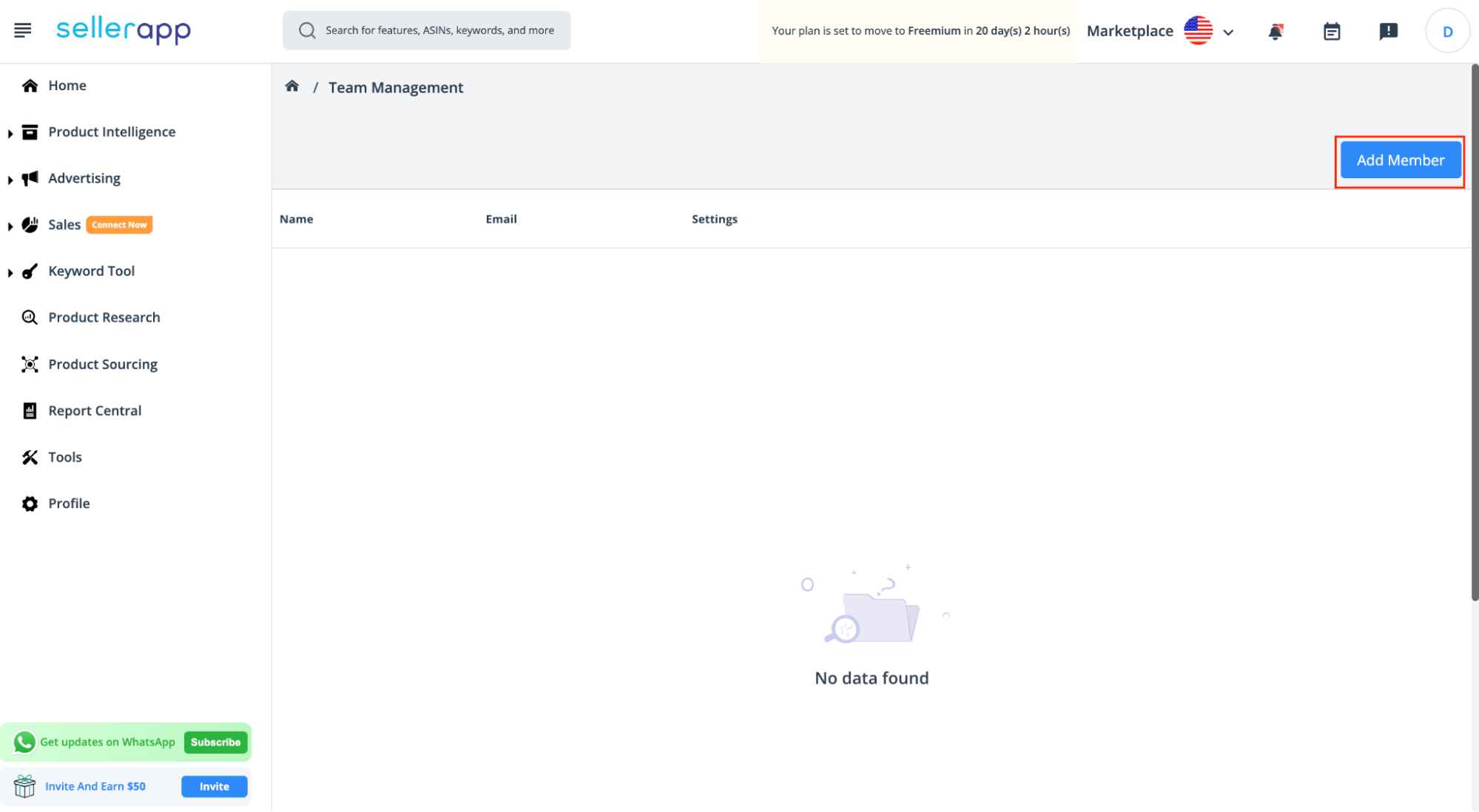 Step 3:

To add a new team member, click on the "

Add Member

" button, fill out the form and select the permissions you want to give to your team member. Once done, click "

Save

."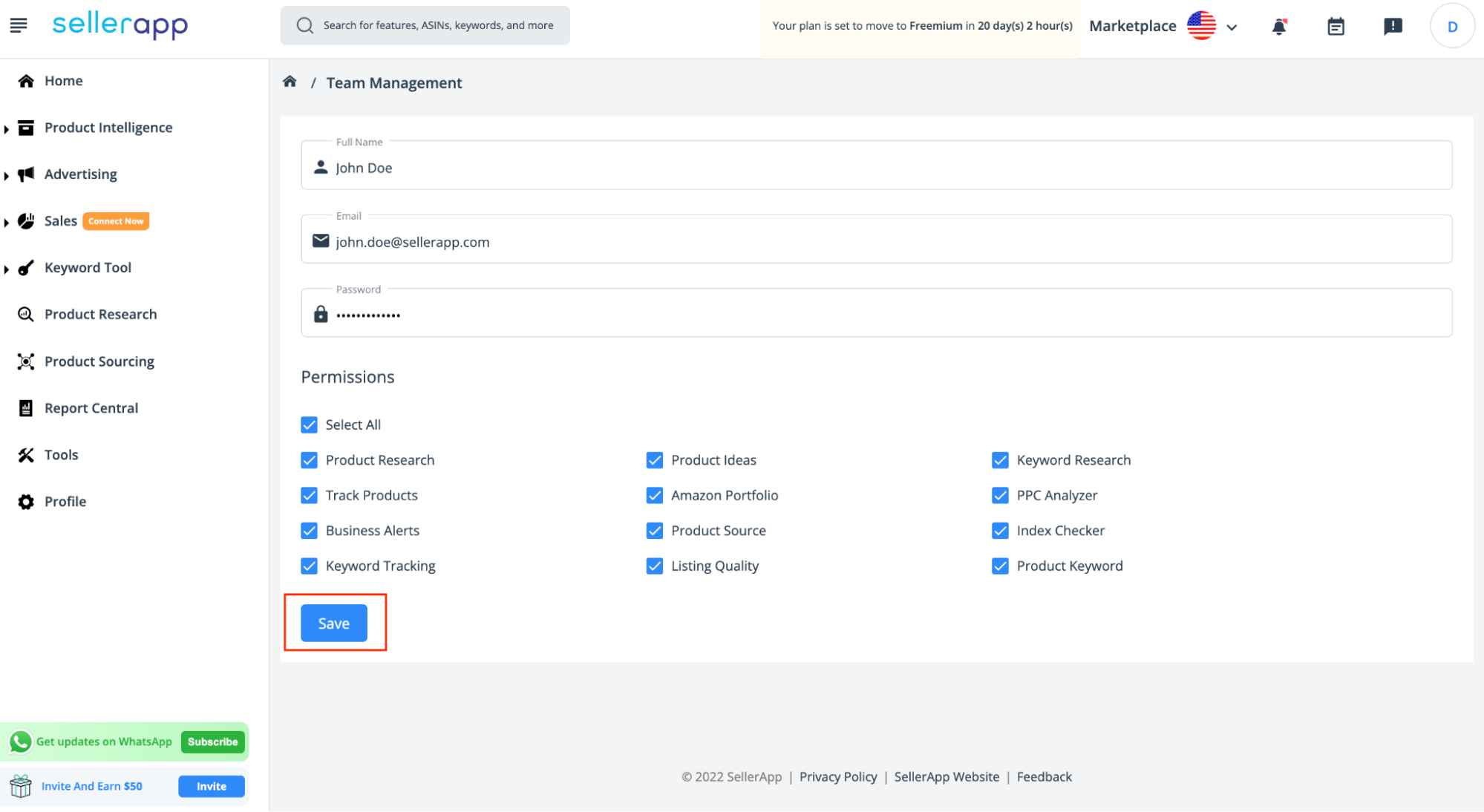 Step 4:

  Your team member will get an email from SellerApp with their login credentials. After they log in, you can see them on the Team Management dashboard.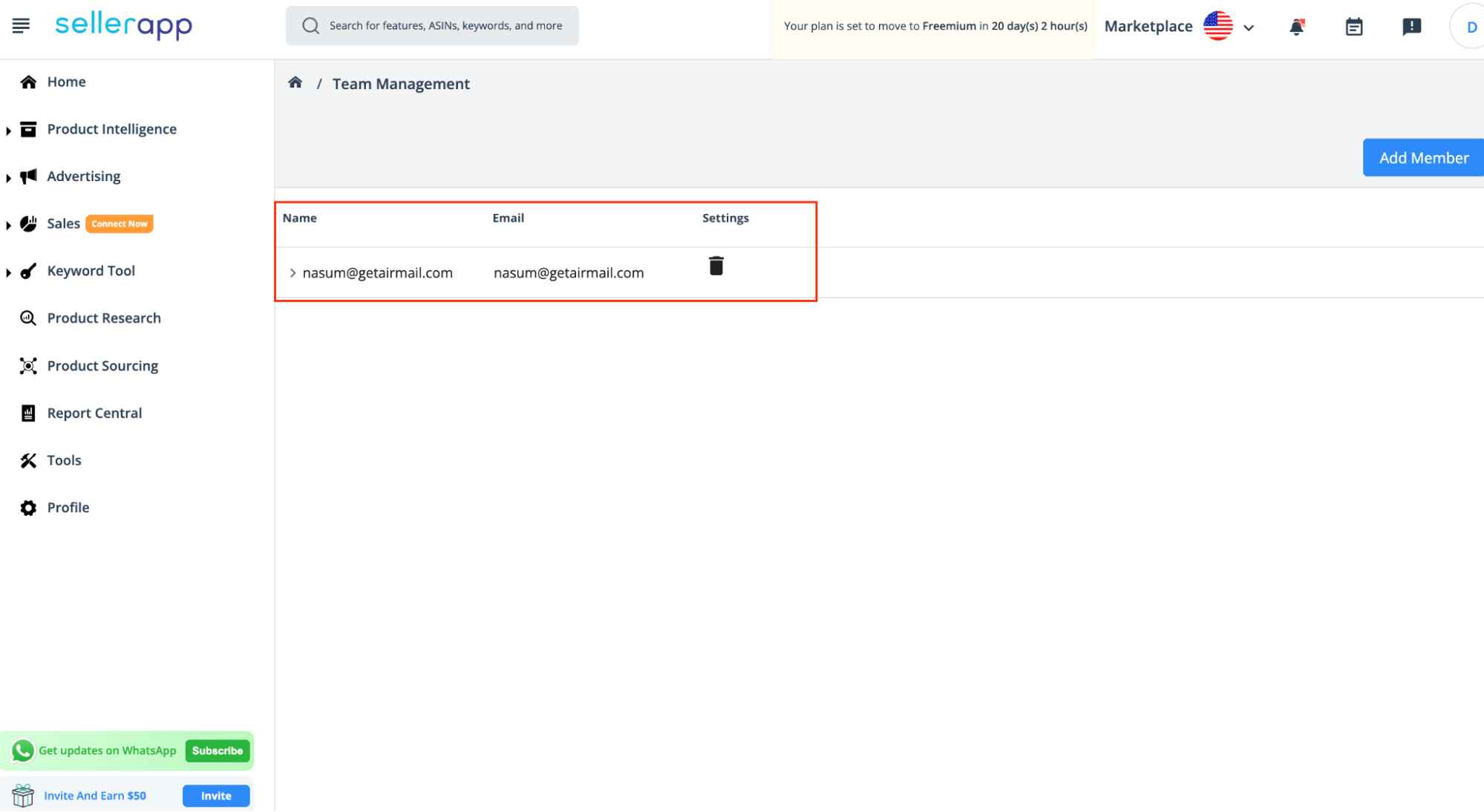 Note: You can't edit the permissions after their accounts are added. So, double-check the permissions you give to team members. 
How Do I Remove A Team Member?
You can easily remove a team member from the Team Management dashboard.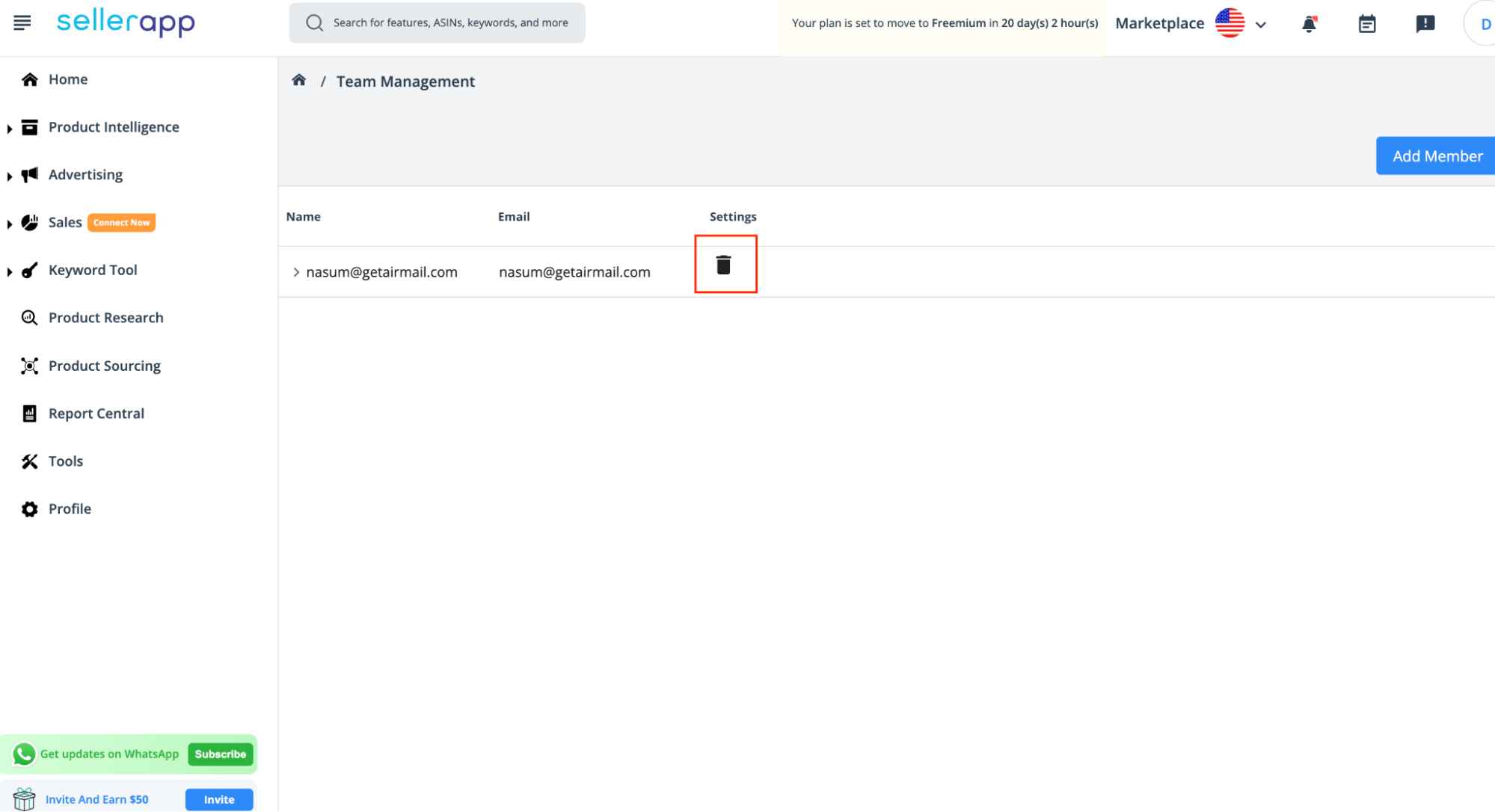 Need more help? You can contact us or send an email to support@sellerapp.com, and we'll be more than happy to help you.