SellerApp Pricing and Plans
Confused about SellerApp's payment plans? Don't worry as we got you covered. Read this article to clear all your queries on our pricing plans. 
Key Highlights of our Pricing Plans
No Credit Card Required 
Lifetime Free Plan 
Free 7-Days Trial on Paid Plans
No Commitments
SellerApp has launched its Freemium model that allows sellers to access all its primary features for free, forever without having to add any credit card details. In case you want to skip the Freemium plan and dive into our paid plans – Pro-lIte and Professional, we also offer a 7-day free trial with full access to all the features. 
For businesses that require an ultimate customized plan with more robust solutions, we offer an Enterprise-grade Custom Pricing plan.
Here is a list of our Service Plans along with their prices – 
Freemium – $0 (No Credit Card Required) 
Pro-Lite – $39 per month (7-days Free Trial) 
Professional – $79 per month (7-days Free Trial)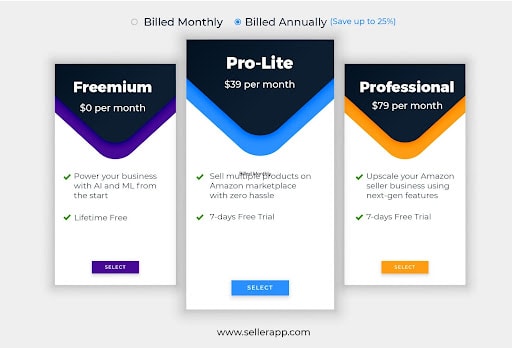 All of our Pricing Plans have a close resemblance to each other. However, there's a slight variation in the number of products tracked in each of these plans. 
Freemium allows tracking two products, Pro-Lite allows tracking up to 20 products, the Professional plan allows up to 50 products and the Enterprise plan allows tracking up to 250 to 500 products.
To know more about our Pricing and the features you can leverage under each of these plans, click on this link.
What's included in all the plans?
24×7 support
6 hours average response time
Live Chat Support
Profile Consultation
Mail us at support@sellerapp.com or contact us on chat to know more.
Note: If you are looking for managed services, check this out. 
FAQs (Frequently Asked Questions)
1. Is there a free-trial period?
Yes, there is a lifetime free service plan available for Amazon Sellers under the Freemium Plan. 
2. How does the Free Trial work?
Under Freemium, users can access the primary features, free of cost, forever, without having to add any credit card details. If you want to leverage any of our paid plans, we also offer a 7-day free trial period where you can use all the features and finally, select the best plan for your business.
3. Do I need to use my credit card for the trial?
No, we do not ask for your credit card details for the free-trial period. 
4. Are the subscriptions auto-renewed?
Yes, the subscriptions are auto-renewed with your previously chosen plan unless you manually cancel your subscription.
5. Do you have a yearly subscription with a discount?
Yes, there is also a yearly plan that comes with discounted rates. By using the annual subscription, you can save up to 25% of your monthly plan.
6. What happens to my tracked products when I downgrade?
If you downgrade your plan, the previously tracked products data will still be accessible in your account and you can view it under "Product Intelligence".
7. How to upgrade your account?
That's easy. Login to your SellerApp dashboard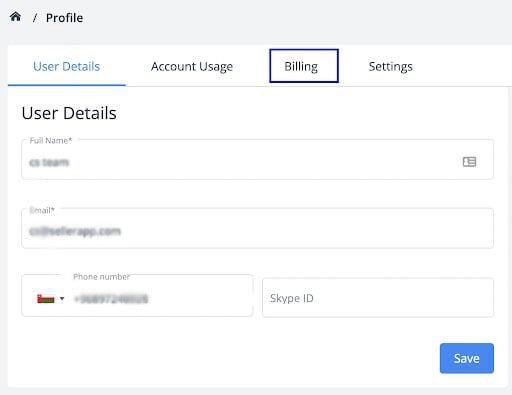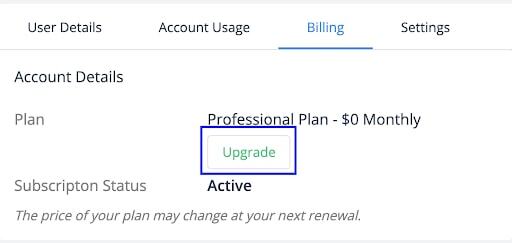 Now, choose a specific plan to renew. You can either get the billing done monthly or annually. 
Note: Choosing Annual Billing will help you save 25% of your monthly plan. 
You can skip the Credit Card details section if you want to start the 7-day Free Trial period.

If you have any queries, click on 'Contact Support' and talk to our team of experts.
8. Can I cancel at any time? How to cancel my account?
Yes, you can cancel your subscription anytime. 
To cancel the subscription, head over to the Billing Page of your SellerApp profile, and initiate the subscription cancellation. You can also contact our account and billing team via chat on our website (sellerapp.com), or drop us an email at sales@sellerapp.com. 
9. What happens when I reach a Product ASIN/Keyword search limit?
After you have reached the Product ASIN/Keyword search limit, our platform will suggest you upgrade your account to the next pricing plan. By doing that, you can leverage the 7-days free trial of the specific plan and finally decide the right model for your business.