SellerApp's Newsletter: Christmas Edition
Goodbye, 2020!
It is that time of the year again – everyone's sweaters are out, the trees are up and decorated, and everyone is looking forward to the new year. 2020 has been an eventful and challenging year for many of us. Whatever the challenge, the SellerApp team is always up for the task. Through our cutting-edge platform and content, we always strive to help sellers across the globe tackle the burgeoning e-commerce market.  
Since this is our last newsletter before the turn of the year, we thought we should take a look back at the major moments from 2020.
---
SellerApp in Numbers
2020 has been a roller coaster ride for e-commerce sellers. The COVID-19 pandemic forced retailers to shut shop, and many people turned to Amazon for essentials. But how has that affected the Amazon marketplace? We break down the numbers.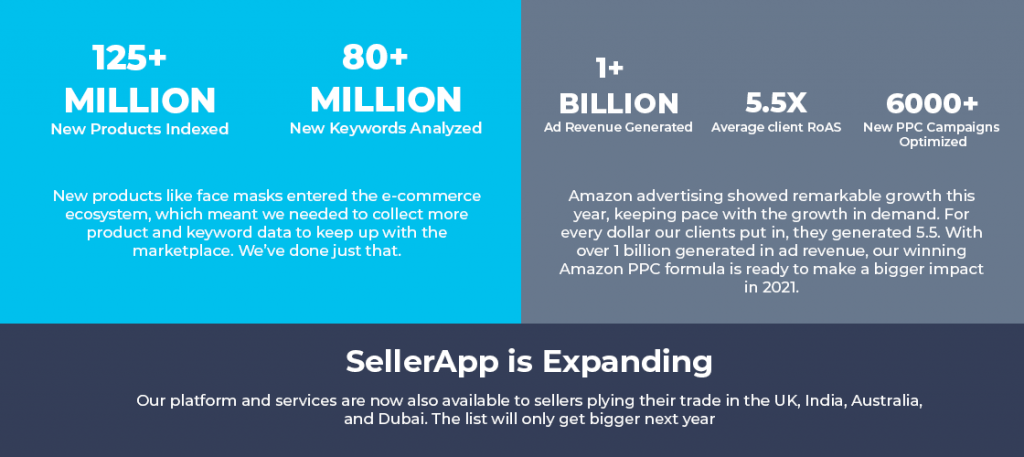 SellerApp Dashboard: What's Changed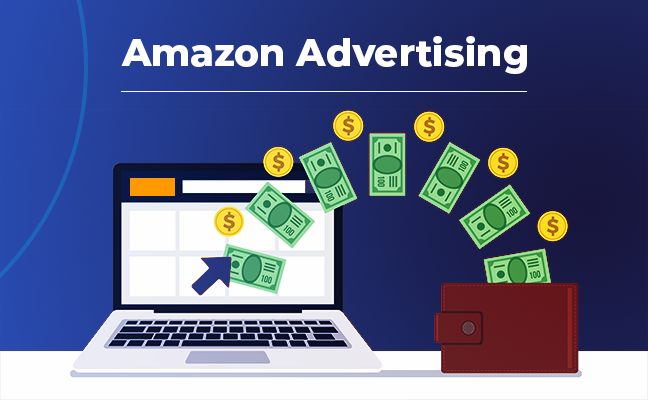 Amazon Advertising
Improved campaign manager: Easily gauge your campaign performance with key PPC metrics and clear data visualizations at your fingertips. You can also dive deeper into each campaign and assess its profitability. 
Automation: Automate multiple facets of your PPC campaigns with SellerApp's new automation feature. Just set your required parameters, and our machine learning powered algorithms will take care of the rest.
Report central: Download product, campaign, and search term reports directly from SellerApp. You can also monitor and access your previous downloads.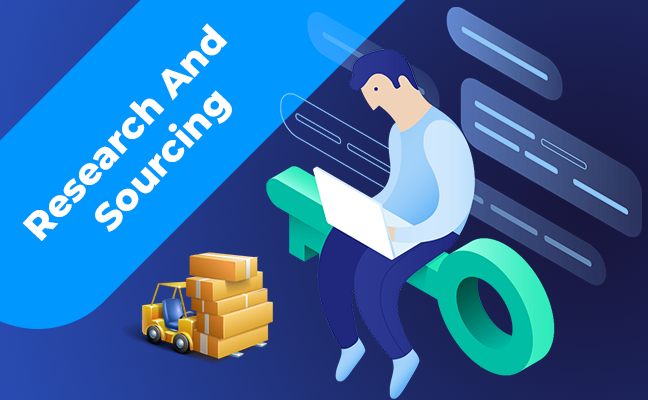 Research And Sourcing 
Product sourcing tool: We partnered with Alibaba to help you find the perfect supplier on their platform. Try our unique filters to narrow your search and find the ideal fit. 
Advanced keyword research: We have expanded the pool of keywords you have to pick from and employed new visualization methods to help you quickly get critical data.  
Major Events In 2020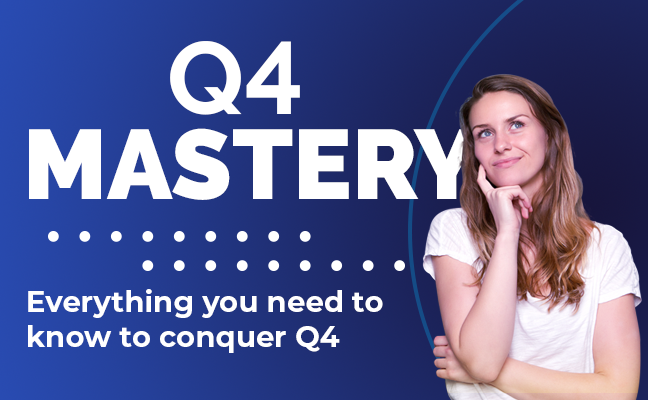 Amazon Q4 Mastery
Q4 is all about breaking records. Amazon sales numbers for the quarter have risen year-on-year, and it is the most profitable season for Amazon sellers across the world. SellerApp's Q4 Mastery was an effort to help sellers leverage the Q4 rush. 
The response from the community was phenomenal. Over 1,000 sellers  registered for the online conference, and our videos have over 15,000 + views! The best part is that all this valuable content is free to access for everyone. Check out our Q4 Mastery playlist and kickstart the new year with advanced tips and tricks from industry leaders.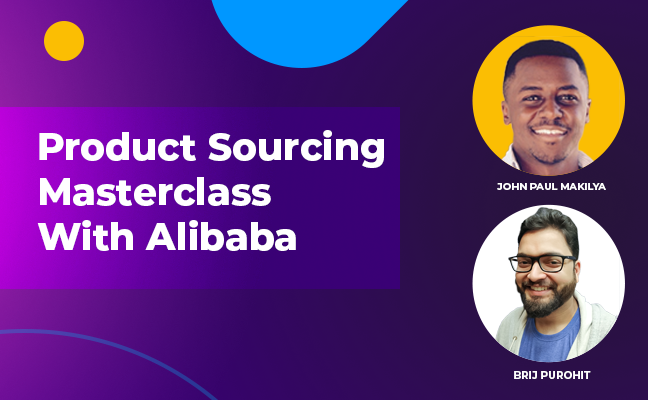 Alibaba Webinar On Product Sourcing
To celebrate our partnership with Alibaba, we brought together experts from both platforms for an interactive webinar on product sourcing. 
Join SellerApp co-founder Brij Purohit and John Paul Makilya, Senior Manager, B2B Logistics at Alibaba, broke down how you can leverage data to inform your product and supplier decisions. Sourcing decisions can massively impact your margins, so this is one you don't want to miss.
SellerApp In The News
Marketplace Pulse 100
SellerApp is part of the top 100 companies in the e-commerce ecosystem. Our rapid growth is a testament to our pursuit of customer obsession – and none of this would have been possible without you! 
Amazon SPN
We are officially part of Amazon's service provider network! This means our in-house experts know the in and out of e-commerce. Plus, they are all geared up to help you kickstart and grow your Amazon enterprise.
---
Simplify product sourcing and save money while you're at it. To celebrate our partnership with Alibaba, we're giving sellers $500 off their Alibaba Pro Buyer Membership.

---