How to connect your Amazon Advertising account
Once you're all set to sell on Amazon, the next step is, to begin with PPC. Amazon PPC is your gateway to soaring new heights and gaining brand exposure like never before. Advertising on Amazon serves a myriad of purposes but what you need alongside is the right set of tools. 
With SellerApp's PPC suite, you can optimize your ads and automate them according to customizable rules so that you have more control over your budget, ad spend and earn a high ROI. 
Here's how you can connect your Amazon advertising account with SellerApp:
Log into the SellerApp dashboard
On the Home page, you will see a card indicating that you need to connect your Amazon advertising account. Click on "Connect Now".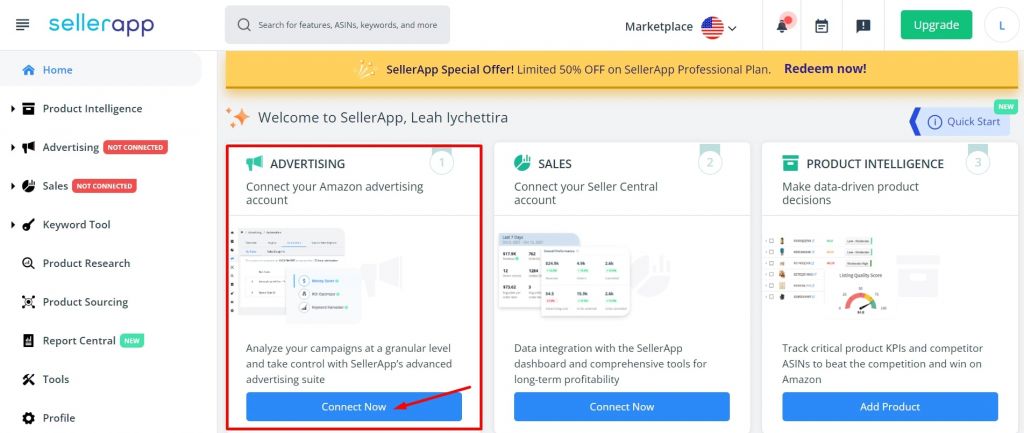 Now you will be taken to another page where you need to click on "Connect Advertising Accounts".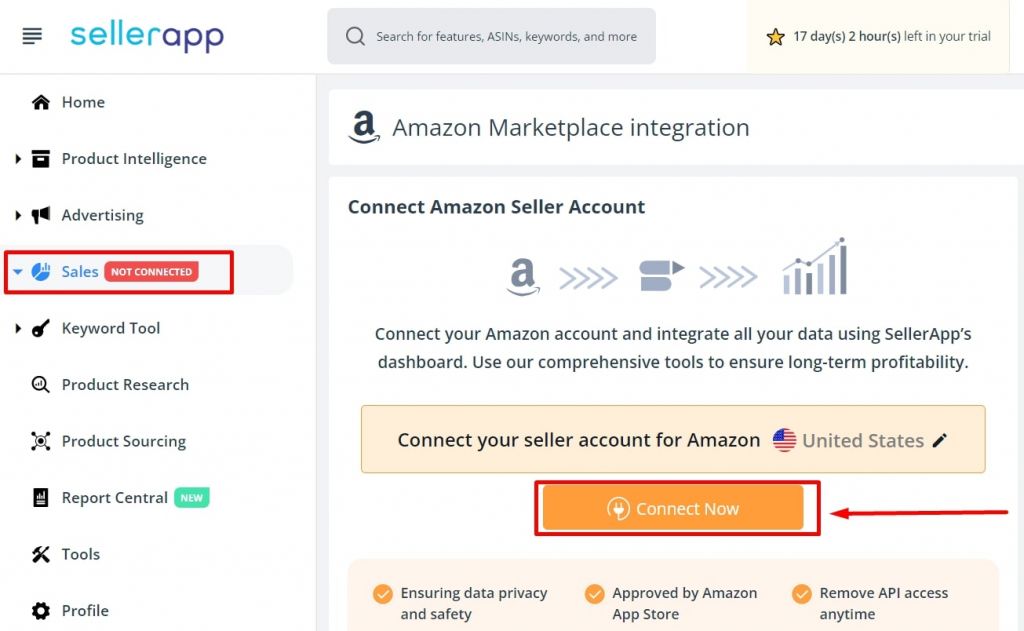 Now, you will be redirected to Amazon Seller Central where you will have to log in, give the required permissions to SellerApp, and allow for your Amazon advertising account(s) to be connected with the SellerApp dashboard. 
Once you connect your Amazon advertising account, SellerApp will take some time to integrate and analyze the data. In the meanwhile, you can explore the dashboard for all that the demo account has to offer. Your data will soon be synced and you can start leveraging the tools to boost your PPC game.