Managing Advertising Profiles and Marketplace Selection | SellerApp
Managing your advertising operations with respect to different marketplaces has been made simple on the SellerApp dashboard. If you're a seller advertising in marketplaces of more than one country, SellerApp makes it easy to update your advertising profiles and make changes to campaigns based on your needs and preferences. 

How to go about marketplace selection
The first thing to note is that you need to sync your Seller Central account with SellerApp. You can watch SellerApp's video tutorial for a step-by-step guide on account syncing. SellerApp has an all-encompassing advertising suite. So your next step is to sync your Amazon advertising account with SellerApp advertising. Without syncing, you will only be able to view the demo account.
All registered users can access the marketplace options by following the steps below 
Log into the SellerApp dashboard
Go to Advertising 
Now navigate to the "Marketplace" options on the top right part of the page to find a drop-down menu 
Choose the desired country from the drop-down list 
You can now view all the data related to the performance of your campaigns in different countries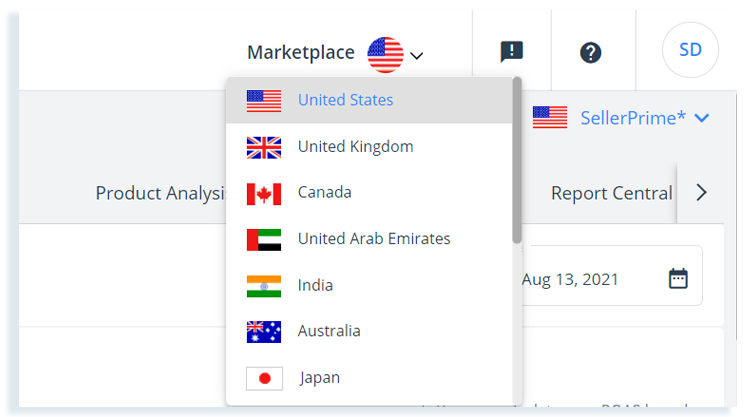 All the information related to your ROAS, ROI, campaign, and product performance along with CPC, number of clicks, orders, and other metrics can be seen.
The list of countries under our marketplace option includes the US, UK, Canada, Japan, India, and more.
Activate and deactivate profiles 
If you have several advertising profiles, ensure that you sync them with SellerApp. Once you have done that and you're looking to activate or deactivate any of those, you can follow the steps below 
Log in to the SellerApp dashboard 
Go to Advertising 
On the top right part of the page, click on the option with a drop-down menu.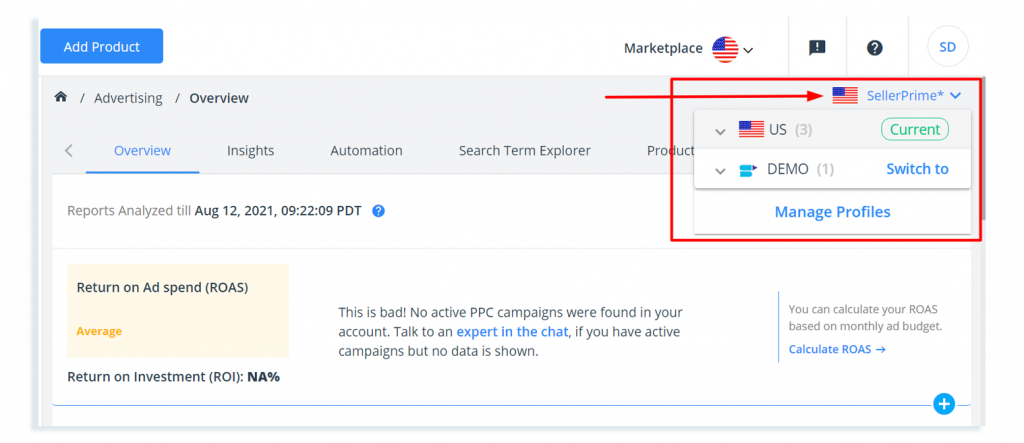 Now click on "Manage Profiles." You will see all your synced advertising profiles for different marketplaces, along with what's active and not active. 
You can slide the bar to activate or deactivate any of the profiles.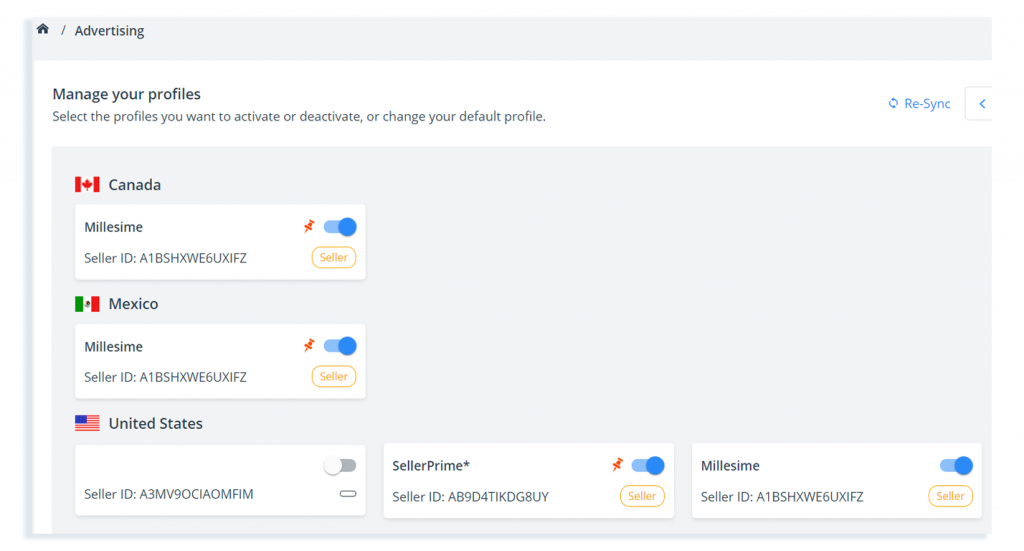 Default marketplace settings 
When you log into your SellerApp dashboard, your default marketplace is set to the "US" marketplace option so all the information relevant to that will be displayed. You can always choose to view data for a different marketplace from the drop-down menu as mentioned earlier. But if you want to change the default marketplace itself to a different one, follow these steps
Log into your SellerApp dashboard 
Scroll down to the bottom of the left-side menu and click on "Profile" 
Now, click on settings. You will see all the countries/marketplaces available
Click on the one that you want to set as your "Default Marketplace"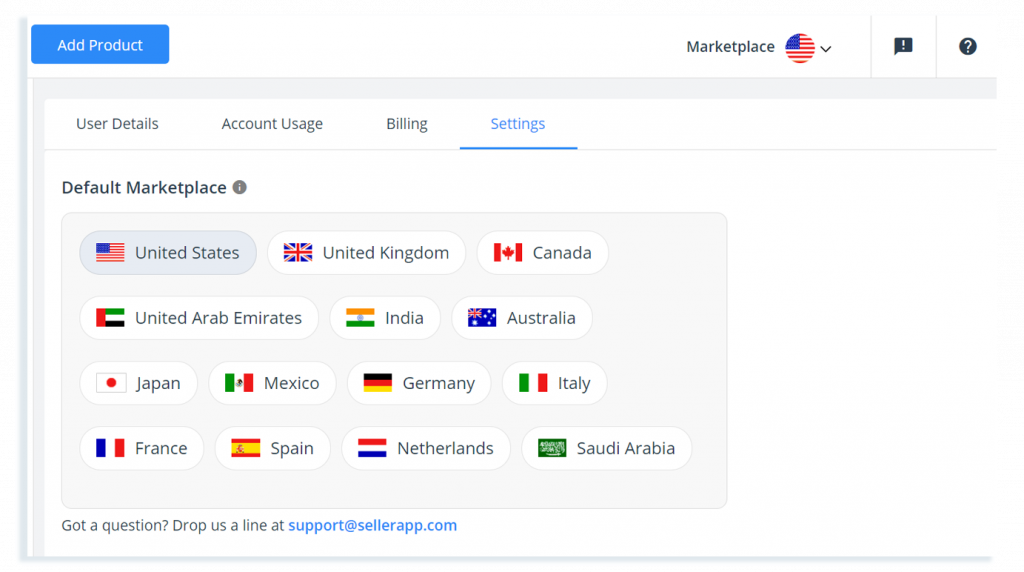 It will now be successfully updated and you can always go back and keep changing it to whatever you want.