Amazon Keyword Research Overview
SellerApp Keyword Research tool eases your task and saves a lot of time that is spent for researching and finalising keywords. The key to selling better is by increasing your visibility. Organic ranks as well as Amazon PPC for Amazon Suggested products heavily rely on your keywords.
Where to find this feature?
Login to SellerApp > Dashboard > Keyword Research (from the navigational bar on the top)
Start your Keyword Research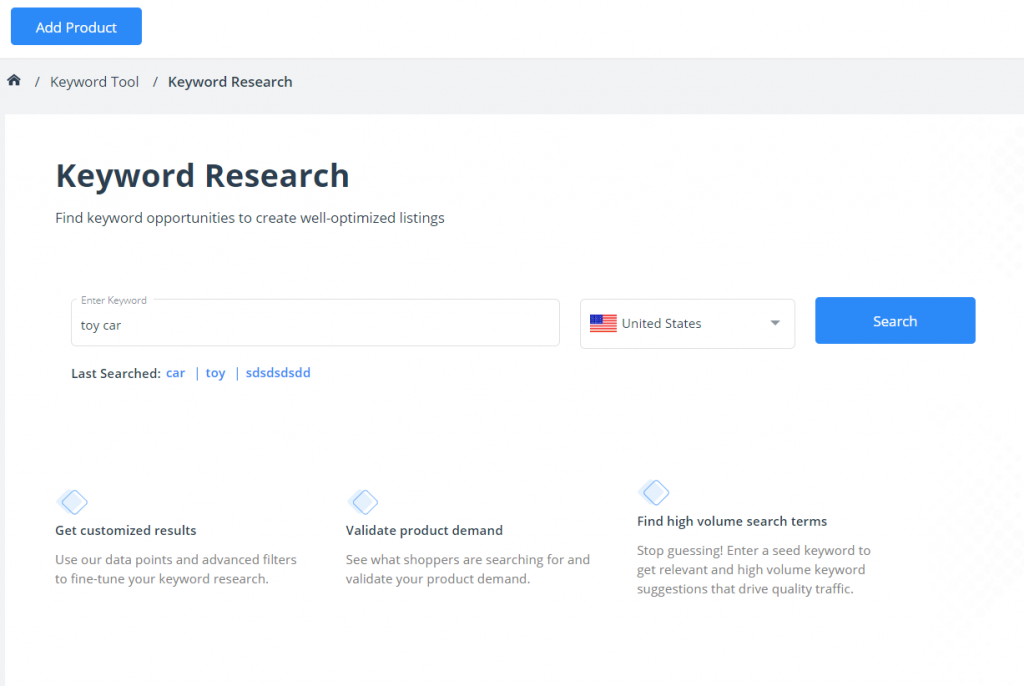 Say you want to identify keyword ideas for 'toy car'
Enter the seed word, in this case, it is 'toy car'.
Select the geography of your choice.
Add filters to the search list: These filters help you make the best use of the Keyword Research Tool.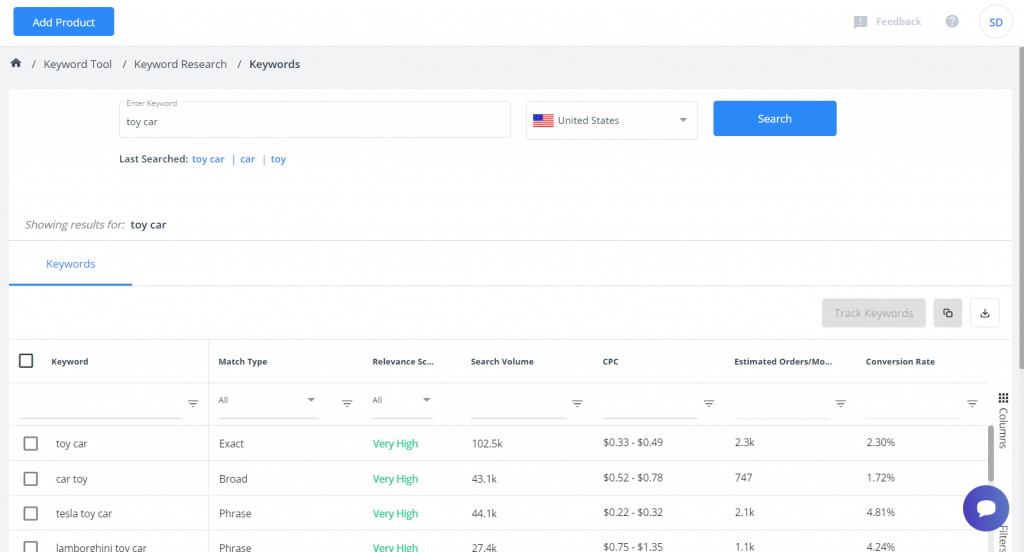 Read Next:
How do I use this information to my benefit?
There might be keywords that have a good potential and are not yet there in your product listing and backend terms. Now that you have got a list of keywords that you can use in your product listing, shortlist relevant keywords that have high search volume and low competition that are Amazon auto-suggested or trending and include them in your listing.
Free Tool
Want to learn more?
Amazon SEO Guide - for Search Rank Optimization
Amazon Keyword tips for increased search visibility and conversions
Still, have questions?
If you're a bit lost, hit up the help team or chat with us to find answers to your query.
[social_warfare]