Disconnect your API Access
Please follow the below steps to completely disconnect your Amazon advertising/sales account with SellerApp.
Step 1. 
Login to Amazon Advertising API (AAA) ( https://www.amazon.com/ap/adam) 
Step 2. 
See the apps.
Step 3.
Disconnect if the SellerApp application is a part of the box similar to the one below.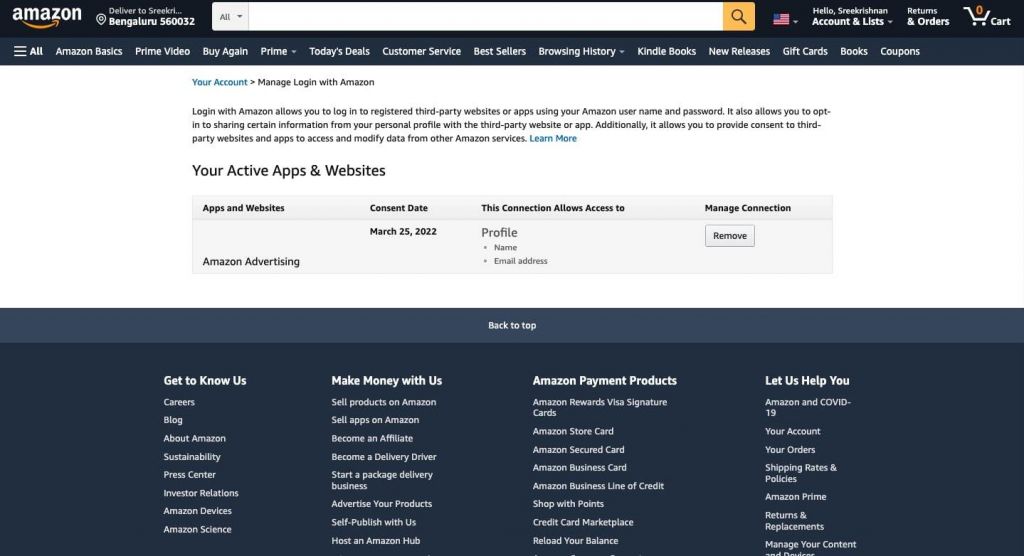 The next major step is to disconnect sales. 
Step 4. 
Log in to Seller Central with your personal id.
Step 5. 
Navigate to settings -> User Permissions.
Step 6.
Under Third-party developer and apps, click on -> Visit Manage Your Apps.
Step 7. 
If you see SellerApp listed there, you can click on-> Disable.

Now you have successfully disconnected your Amazon advertising/sales account from SellerApp.