How to Get Started with SellerApp
Congratulations on signing up for a profitable Amazon seller journey with SellerApp! SellerApp platform comes equipped with everything you need to powerpack your seller game. With tools for PPC management, listing optimization, product research, keyword research, business monitoring, and so much more, you can rest assured that your business is in good hands. There's a lot that goes into managing an Amazon business and with the right tools in place, you can successfully scale your business and take it to great heights. 
So let's take a look at how you can begin leveraging the platform for your business.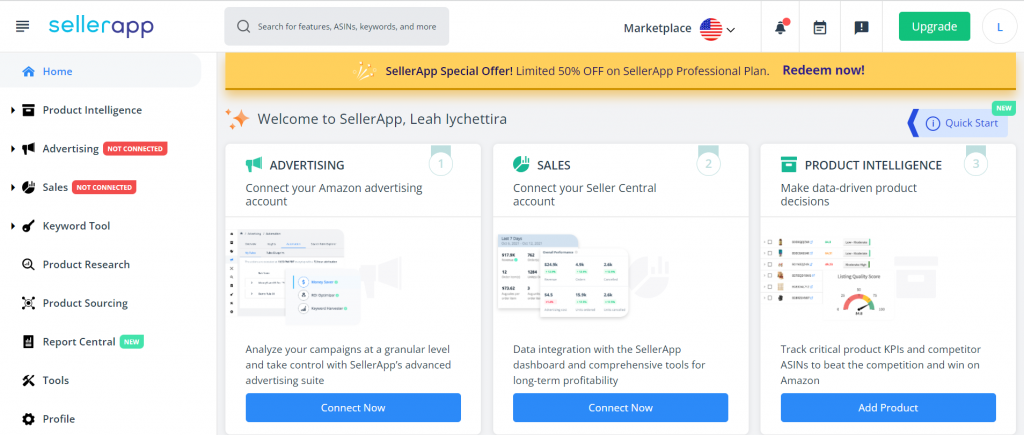 There are a few things you need to do to get started with SellerApp:
Connect your Amazon Advertising account for insights and data-backed PPC solutions. Click here for a detailed article on how to sync your ad account with the SellerApp dashboard.
Connect your Sales Account for sales and profit insights and inventory forecasts. Click here for a step by step guide on how to sync your sales data with SellerApp
Track a product with Product Intelligence. Click here to learn how to track a product and leverage our product intelligence feature to narrow down on the best products for your business to sell.
Install the SellerApp Chrome extension.
SellerApp Chrome Extension
The SellerApp Chrome Extension is a handy tool while conducting product research as it gives you real-time data. The extension analyzes products on the Amazon page itself to give you powerful insights and compare products on the go.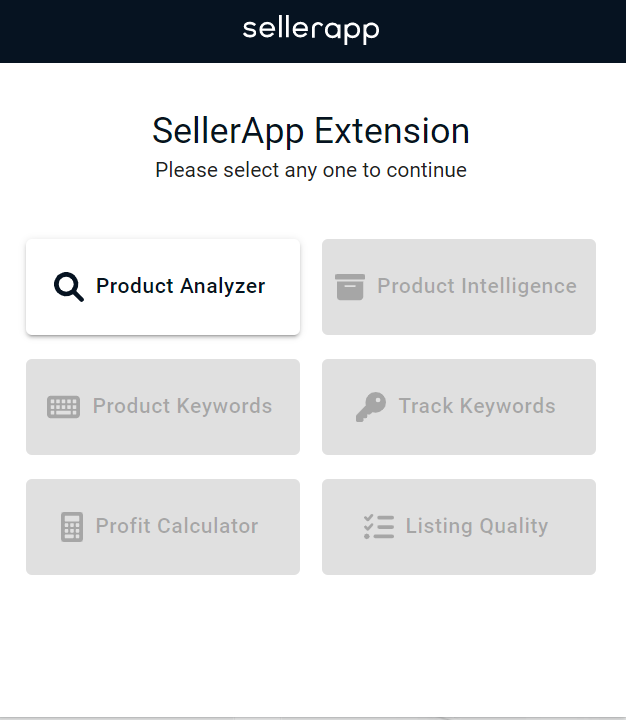 The extension comes equipped with six different options:
Product Analyzer
Product Intelligence
Product Keywords
Track Keywords
Profit Calculator 
Listing Quality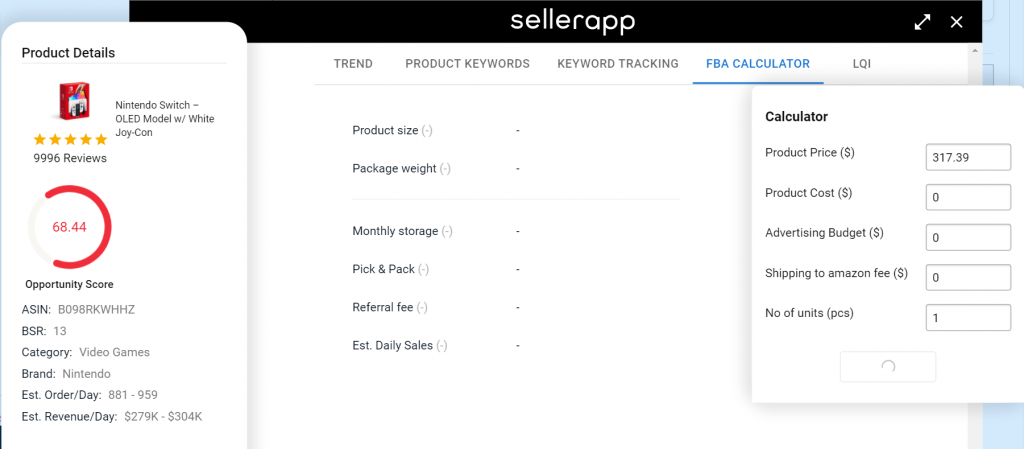 You can conduct a deep analysis of multiple products or individual ones along the lines of FBA calculations, trends, keyword tracking, LQI, and more.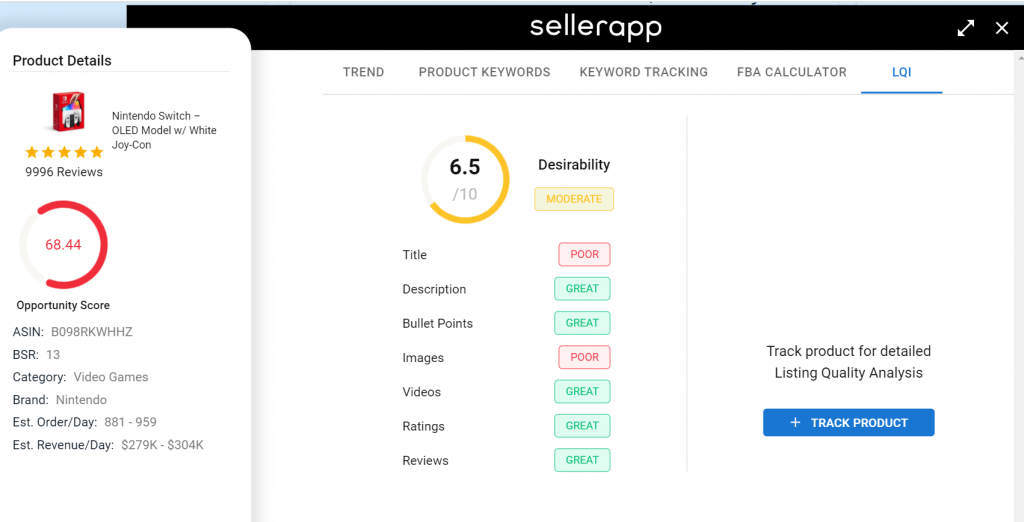 With data drawn from Amazon results shown on the spot while looking at the product on Amazon itself, this extension speeds your product research process tenfold. Click here to install it.
This is only a gist of what you can do with our powerful platform. You can click on the highlighted icon in the dashboard to schedule a demo and understand more about SellerApp or watch this video for a comprehensive feature overview.

Visit the Help Center under the Resources section of our SellerApp website for more detailed information and help articles on all the individual features, how to use them and what benefits you can derive from them.