Understanding the Index Checker
Go to your Seller Central Account
Copy the backend search terms
Paste them in the index checker
Where to find this feature?
Login to SellerApp  > Dashboard > My Products > Tracked Products (click on a tracked product) >  Index Checker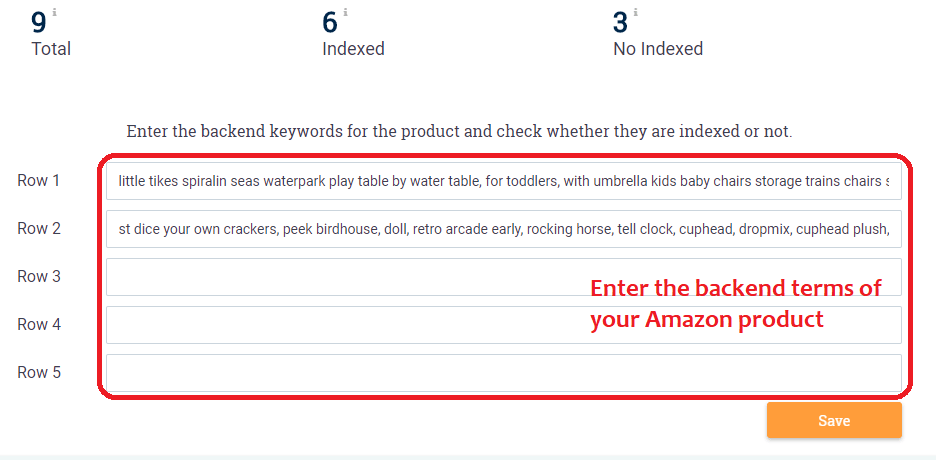 What do the status mean?
Indexed– Amazon has associated these keywords with your product. Amazon search for the keyword includes your product in the display results.
Non indexed– Your product is not indexed or in other words, associated by Amazon with the keyword. A search using that particular keyword does not include your product in the results.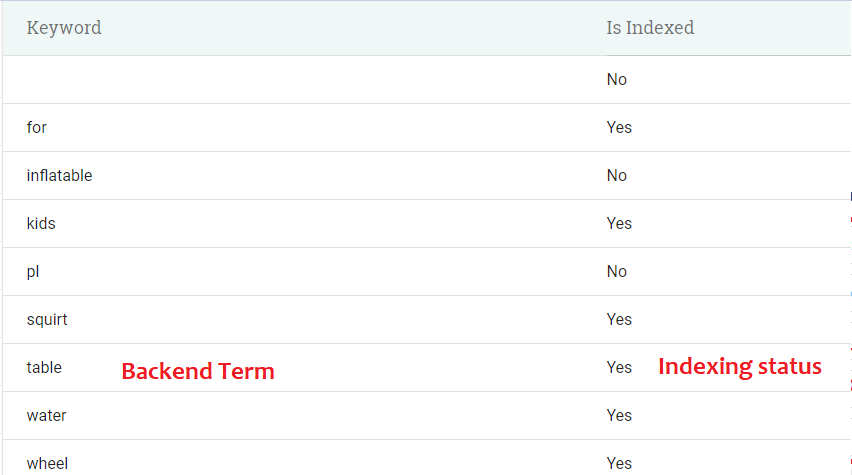 What to do next?
It is not really great if your product is getting indexed for a particular keyword but does not come anywhere in the first few pages of the search results.Once you get the keywords that are getting indexed from your backend search term, add them to Amazon Keyword Tracking to understand their search position and pagerank.
If you find too many keywords that are not getting indexed, you can tackle the issue in two ways to fix it.
Amazon only indexes 25 characters, hence remove unnecessary, duplicate keywords. Ensure you add 50 characters in each row.
Go back to Keyword Research. Find relevant keywords to your product that have a good search volume and are not in your product listing or backend terms.
Dig your competitor's keywords using Product Keyword which doubles as competitor keyword lookup.  Shortlist the ones that have great search volume and are relevant to be added to your backend.
Also Read
Want to learn more?
Optimize your Amazon Backend Keywords for PPC
More tools
Chrome extension: Amazon keyword tracking and index checker
Still have questions?
If you're a bit lost, hit up the help team or chat with us to answer your query.