Gaining knowledge from ASINs in Amazon Search Term Report
ASIN Lookup from your PPC data
The ASINs in your search term report indicates that your product was shown on the other product's detail page as Sponsored Ad because Amazon for some reason thinks that your product is associated with the ones in the Search Term report.

This can be a good thing or a bad thing, now that you know that how the ASINs are prevalently present in your search report, we'll see how to leverage this to our benefit.
In the SellerApp Amazon PPC Tool, you can lookup for Amazon ASINs with a couple of clicks. Sort the ASINs based on the highest impression, or the highest orders, and click on the icon next to the ASIN to quickly look on the listing.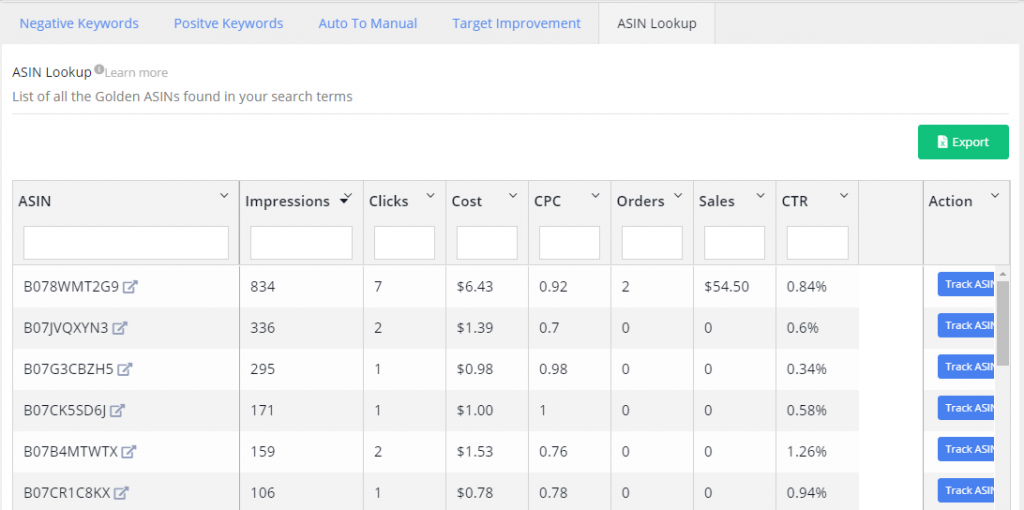 If there is a strong relevancy between the ASIN and your product Ad.
If both the products have a strong relevancy then it makes complete sense Amazon's algorithm to show your product ad in the same page as the ASIN since the keywords in both the listings overlap.
Now that you know you are related to a product ASIN, and that your product Ad comes up on the same page, use this as a gift.
Get the organic advantage
Do an ASIN Search to dig up keywords from the competitor listing. The Sponsored ad costs you money (per click!) whereas the organic ranking is free. If your competitor ASIN has better keywords than yours, you could incorporate those keywords into your listing so that your product gets the original organic match.
You could use the Reverse Feature in the Keyword Research tool for this.
Keyword Research > Switch the drop down to 'ASIN' > Enter the ASIN in the search box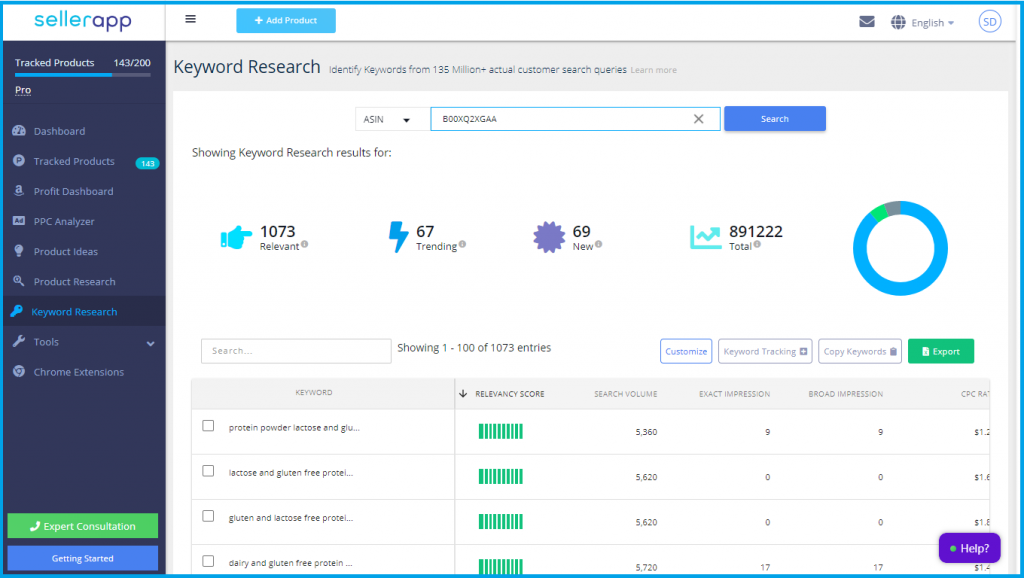 2. Address the pain points of your competitor in your product listing
Check the reviews and the Q&As of the competitor. Turn them into your positives. Make it evident that your product addresses the issue by adding lines of text indicating the same in your bullet points.
For example. The Competitor listing has a couple of reviews saying that the product wears out within a week of usage. Revise your listing to add a bullet point stating that you offer a guarantee on the product quality.
Additional Resources
For an Amazon, PPC Best Practices launch this guide.
For more interesting ways to Improve BSR, give the How to Improve Amazon Sale Rank page a read.
If there's no relevancy between the ASIN and your advertised product
If the ASIN in the report, is not related to your product, or the connection is not distinguishable, it is not likely that you get good conversions from this ASIN.
It will certainly lead to impressions and might generate clicks too, however, the conversion rate will surely be meager. In this case, you could add it as a negative if it brings you the wrong kind of traffic.