Track Your Amazon Product With SellerApp
SellerApp lets you track products in multiple ways. 
You can use our dashboard when you are:
Trying to find new product ideas
Discovering new keywords for your product
Researching for new products using SellerApp dashboard
Why track products with SellerApp
Tracking your Amazon product keeps you connected with all the nitty-gritty changes that are going on with your product and account. 
It will help you to:
Identify the hijackers creeping into your listing
Low inventory levels
Keywords that are going down in the search volume, and listing quality, etc.
Tracking competitor products give you complete insights into their product. You can then include the profitable keywords from their top products based on their review trends, price trends, and search visibility.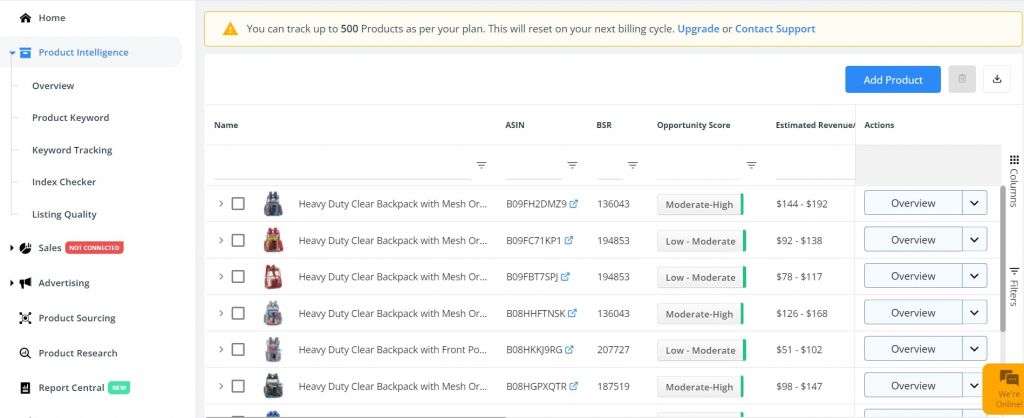 How to track products with SellerApp
Let me show you how to start tracking interesting products and sellers with SellerApp. 
All you need to do is:
Add them manually from the dashboard. 
Click on the 'Start tracking' button.
a. Track products by entering their ASIN
Where to find this feature:
Login to SellerApp  > Dashboard  > Product Intelligence > Add Product

Click on 'Add Product.' Then, you'll be prompted to enter the ASIN of the product. Or you can click on Track Bulk Products and enter multiple ASINs separated by a comma or enter each in a new line.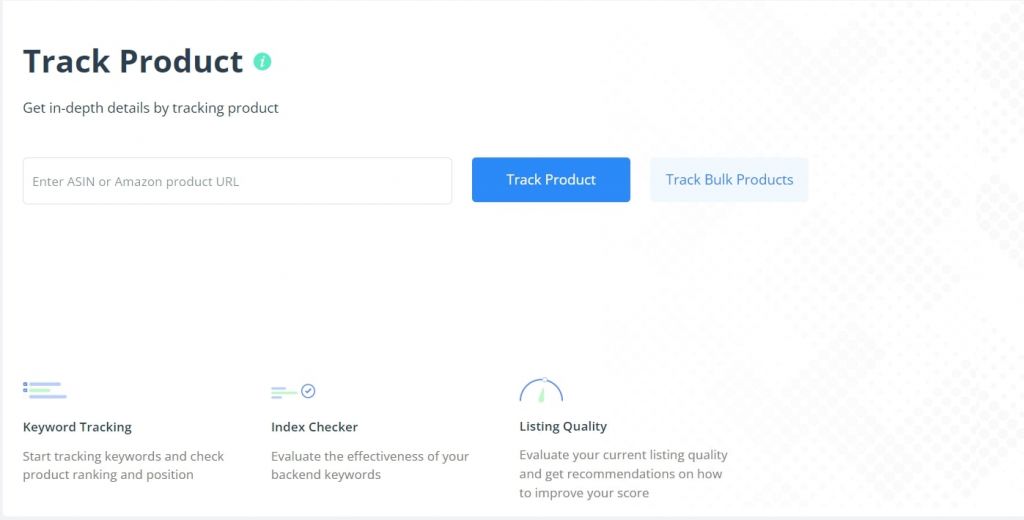 If you are a newbie to Amazon selling, you must probably be wondering what is "ASIN?"
Amazon uniquely identifies all the items listed in it by the ASIN or Amazon Standard Identification Numbers. 
Amazon ASIN is usually composed of 10 letters and/or numbers that identify items.
For every product sold on Amazon, you can find its ASIN in the URL.

2. Track the top products that rank for a keyword using 'Keyword Research'
Where to find this feature:
Go to SellerApp dashboard → Keyword Tool → Keyword Research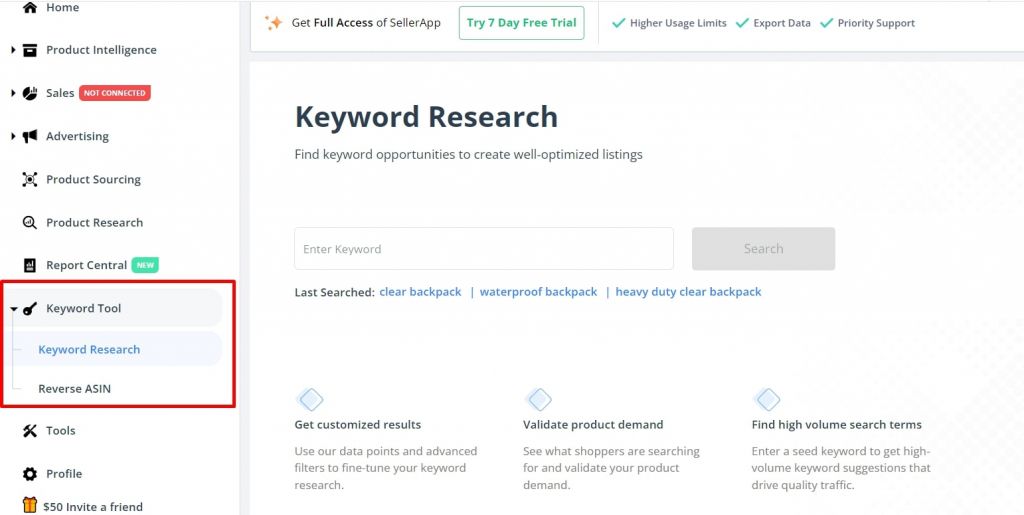 Type in the keywords of your choice and you'll find potential keywords and competitor ASINs ranking for these keywords. Filter and track them based on your criteria.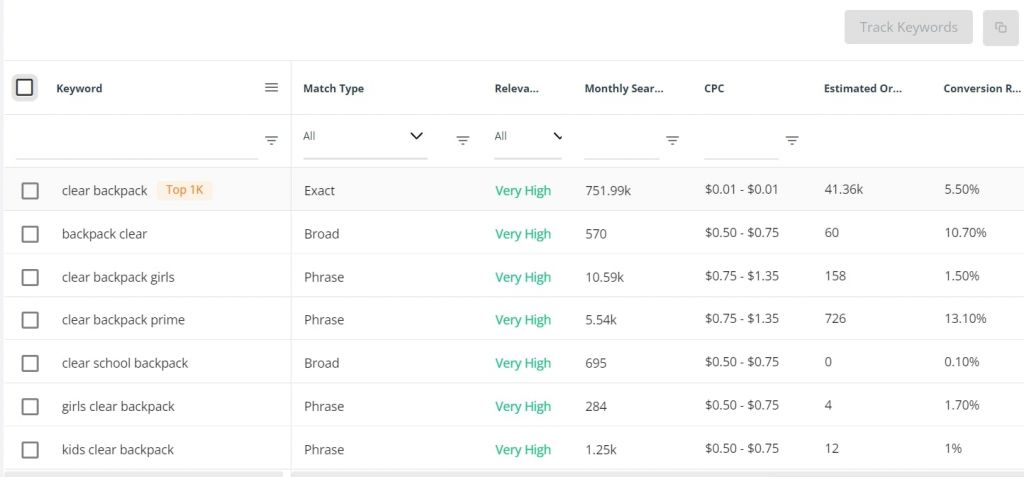 Or click on the Reverse ASIN option and compare up to four ASINs at a time.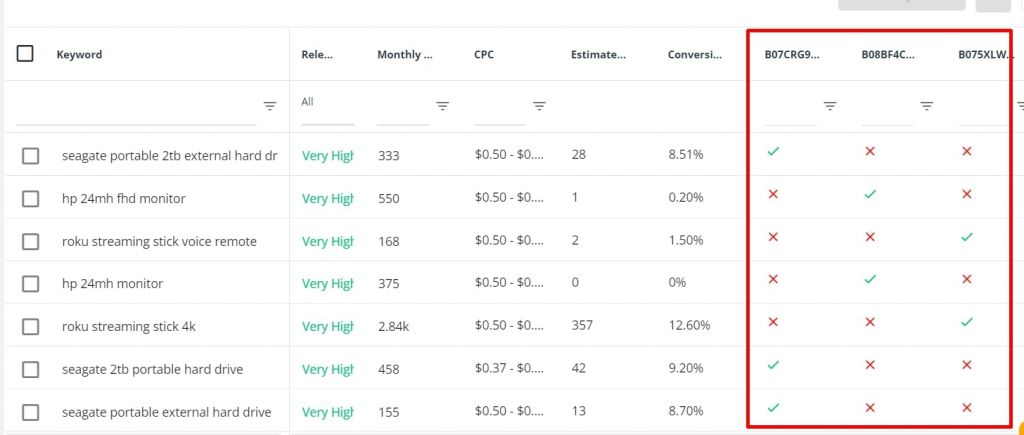 3. Track interesting products using Product Ideas
You can track interesting products using Product Ideas that can be an inspiration for your next Amazon product.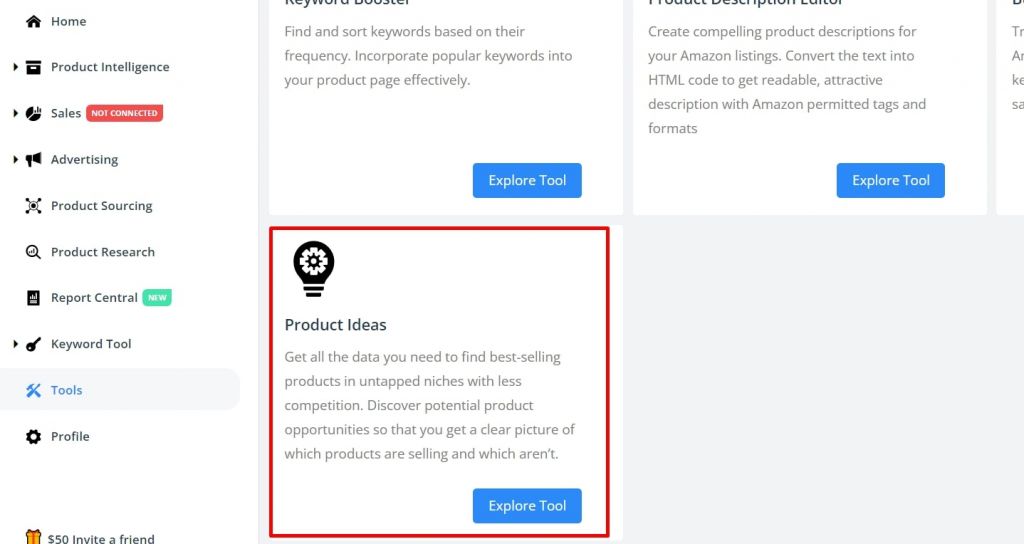 How can you access it?
Go to SellerApp dashboard → Tools → Product Ideas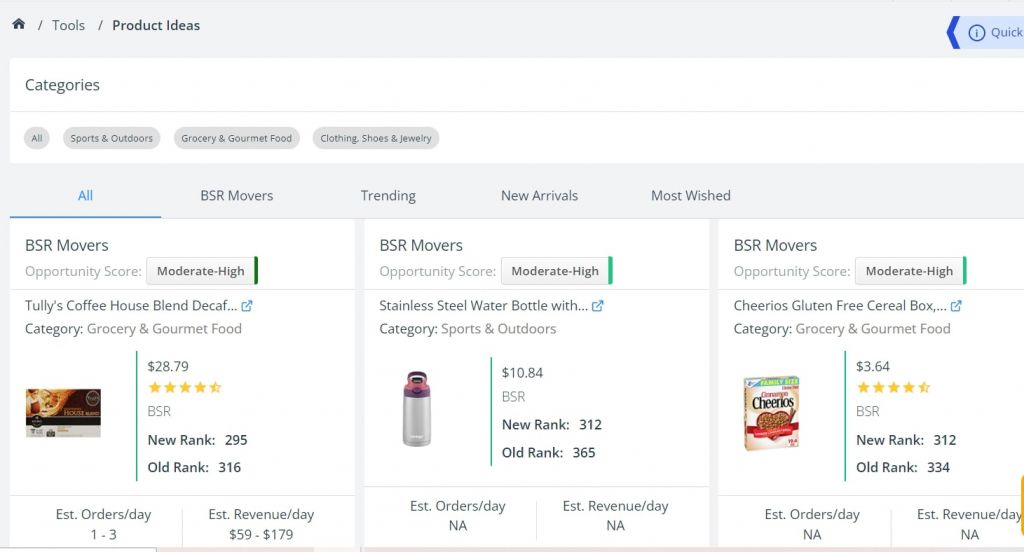 You can find the best-sellers, trending products, new arrivals, and most-wished items related to the category.
4. Build your knowledge base with 'Product Research'
Build your knowledge base by tracking products from the 'Product Research'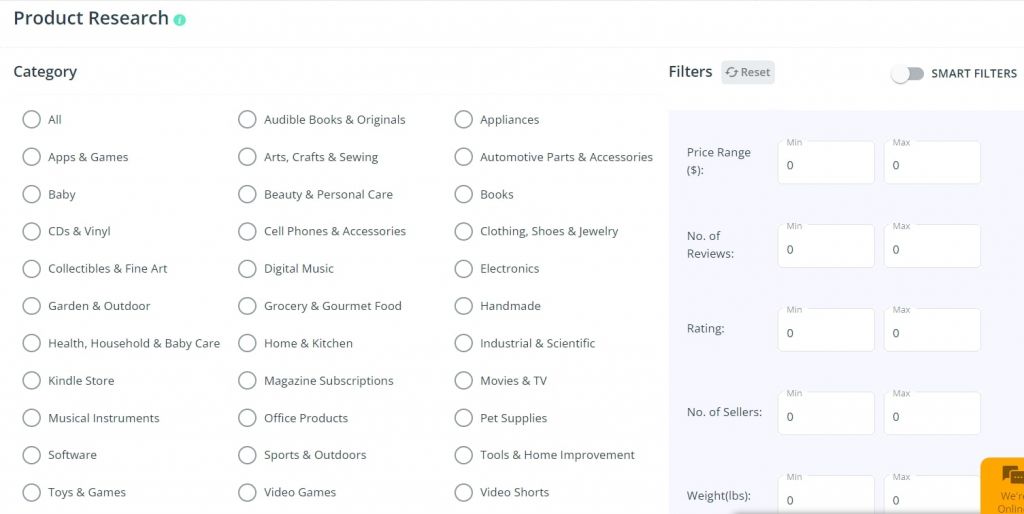 Once you track products, you are equipped with multiple tools to break down and analyze them based on your end goals.
Related features:
Product Keywords – To analyze and extract all the top keywords of the product
Keyword Tracking – Track keywords to check for keywords that are ranking high in searches.
Listing Quality Index – Study product listings to understand listing techniques. Open up high potential product opportunities that have very low listing qualities.
Insights – To discover more information about the product
Index Checker – Check the backend keywords that are indexed for your product
Free Tool