The SellerApp Digest: New Year Edition
New Year, New SellerApp
With a new year comes new opportunities. While 2020 threw up some unexpected challenges, e-commerce came out the clear winner. Changing consumer behavior led to a spike in online sales, and the best Amazon sellers were perfectly poised to take advantage. Prime delivery has taken over retail, and the demand is continuing to grow. 
If you are a new seller, there is an opportunity waiting for you. Are you a veteran? Then it is time to learn from 2020 and start fresh this year. To celebrate new beginnings, we are giving you a sneak peek into GoSeller 2021, along with a few expert tips to help you hit your new year goals. 
---
SellerApp Highlights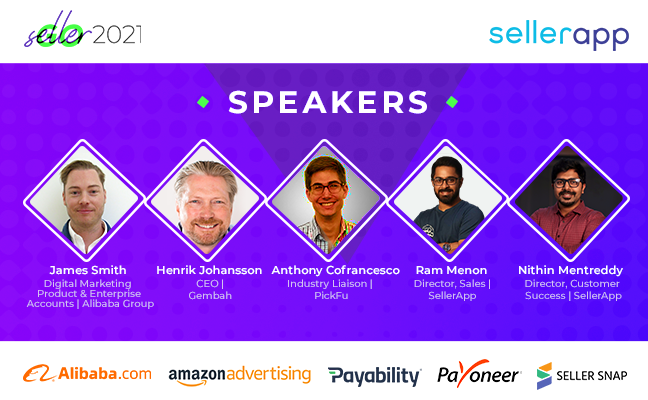 GoSeller 2021
Kickstart your Amazon business this year with SellerApp's three-day webinar. Join industry leaders and Amazon veterans as they break-down and explain the fundamentals of e-commerce. Grow your Amazon business and maximize your sales in 2021 with some help from the experts!
Optimize your margins, listings, sponsored ads, and more with actionable insights. Take a step towards fulfilling your New Year resolution! The best part? The entire event is free!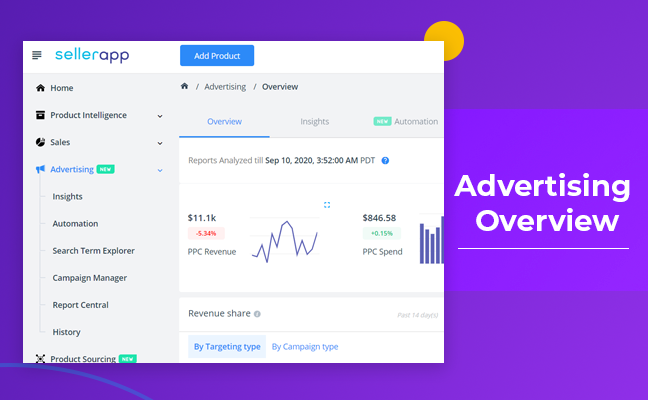 Overview Overhaul
Monitor the efficacy of your advertising strategies with the new Overview dashboard. The update is all about making it easier for you to access actionable data. Now, you can quickly identify what is working and what isn't. Instantly find the best and worst-performing campaigns and keywords, and master your conversion funnel with the help of clear data visualization.
Just set your target ACoS, ad budget, and Seller Type to start optimizing your PPC campaigns today!
SellerApp's New Year Resolution
2020 has been a roller coaster ride for Amazon sellers across the globe. That's why our New Year resolution is to make selling easier for every e-commerce entrepreneur out there. We take immense pride in helping sellers launch, optimize, and scale their Amazon business. But, just as the world keeps spinning, online retail keeps evolving – and the SellerApp team is always one step ahead. We do this by listening to you!
With your recommendations in mind, we will be rolling out multiple features and updates for our platform in 2021. Our detailed roadmap will be out soon, and we want to know what you think. So, keep your eyes peeled and happy selling!
Handpicked Content For You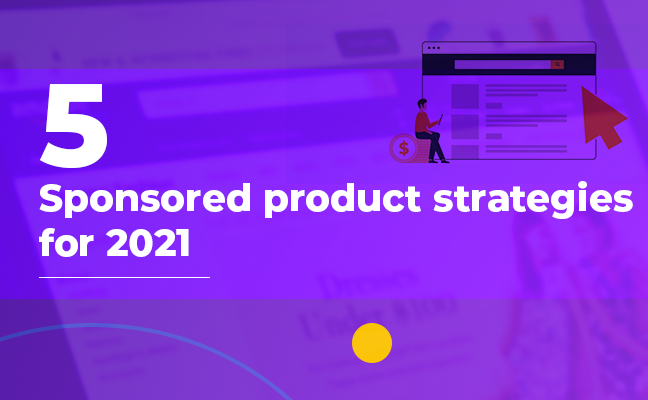 Master Sponsored Product Ads: The 2021 Guide
All Amazon businesses are not created the same. While many experts consider ACoS to be the advertising holy grail, we know that's not all that matters.
That's why we've listed the five core sponsored product ad strategies that will help you at different stages of your product lifecycle. From product launch to 7-figures, these strategies will help you every step of the way.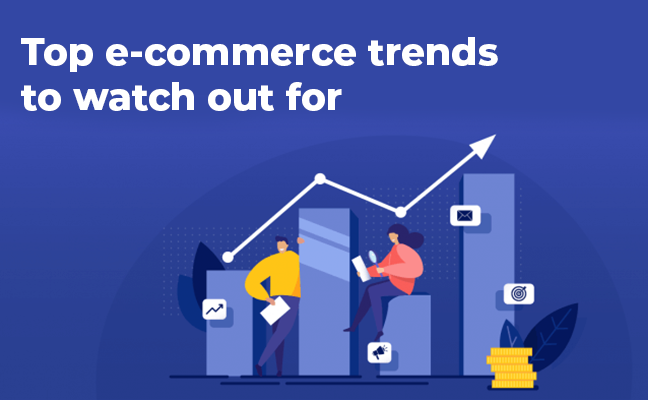 Top Trends To Watch Out For In 2021
Consumer trends are always changing, and Amazon sellers need to be on the lookout for new opportunities. So, where is the e-commerce tailwind taking us?
We thought we'd take a look. Join Amazon veteran Amy Wees as well as SellerApp's Riya Mittal and Sunitha Sundaran as they dive into the myriad of opportunities that may open up in 2021. If you are looking to expand your Amazon product catalog, this is one session you don't want to miss!
Amazon Updates
Bulk Image Upload Tool
Amazon has launched a new bulk image upload tool making it easier for you to add images to your Amazon listings. You can now upload up to 5 GB worth of product images at once. You can also view the status of all your uploads using the image upload status report.
All Offers Display
Amazon is introducing a new way to compare offers on the marketplace. The All Offers Display will replace the Offer Listing Page. It will allow customers to get critical product info at a glance. On the desktop, they can compare additional offers without leaving the Search and Detail Page
---