How to Switch Between Light and Dark Mode in SellerApp Dashboard
We've recently introduced a new feature that allows you to switch between light and dark modes in the dashboard.
This feature is particularly useful for users that prefer a darker interface during the night.
To help users, SellerApp automatically changes the dashboard theme to dark mode at 6 pm in the evening and light mode at 6 am in the morning.
In between, if you want to change the themes, this article will guide you through the simple steps to switch between light and dark modes in the SellerApp dashboard.
Here's the Step-by-Step Guide:
Step 1: Visit the SellerApp dashboard and log in to your account using your credentials. Enter your email address and password to access the dashboard.
Step 2: Once logged in, locate the profile icon in the top-right corner. The profile icon is represented by a small avatar or Alphabet.
Step 3: Click on the profile icon, and a drop-down menu will appear. In that menu, click on the "Settings" option.
Step 4: On the settings dashboard, go to the "Appearance & Marketplace" tab, and choose between the light and dark theme.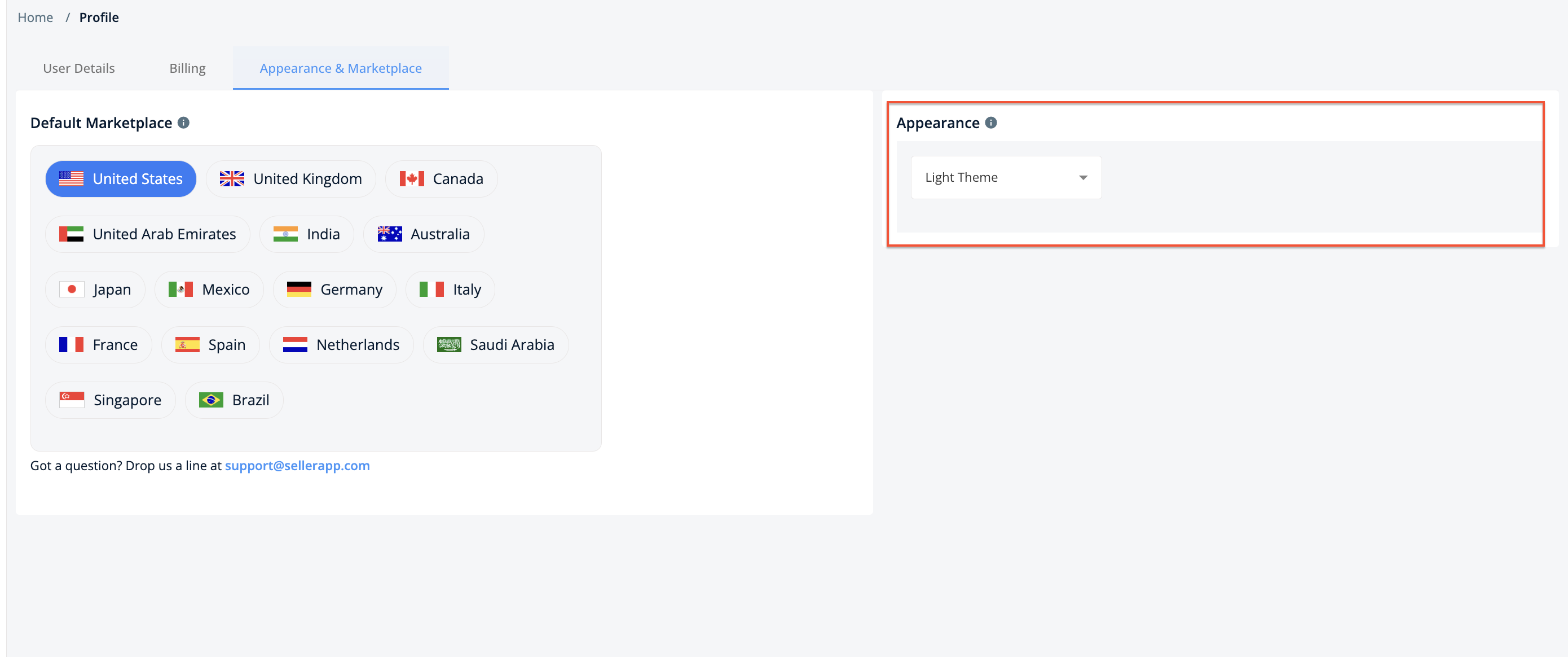 If you wish to switch back to the previous mode, follow the above steps and select the desired mode from the Appearance settings.