If you've ever sold an item on Amazon, you've probably heard about FBA or Fulfillment by Amazon. With the advent of FBA, online sellers could sit back and relax while Amazon did the heavy lifting. Sellers could now access Amazon's massive warehouses across the world. Amazon's hard-working staff would pack and send out all orders placed for your products. When it comes to FBA, even customer care is handled by Amazon employees.
All of these are just some benefits of Amazon's FBA program. While these perks sound great, it does come at a cost. To figure out whether Amazon FBA can add value to your online business, it is necessary to understand the program from top to bottom.
Quick Guide
What is Amazon FBA

When selling a product on Amazon, sellers have three options when it comes to ordering fulfillment. They can choose to pack and ship the product themselves (Fulfillment-by-Merchant and Seller Fulfilled Prime), or they can choose to outsource storage, packaging, and shipping to Amazon using FBA.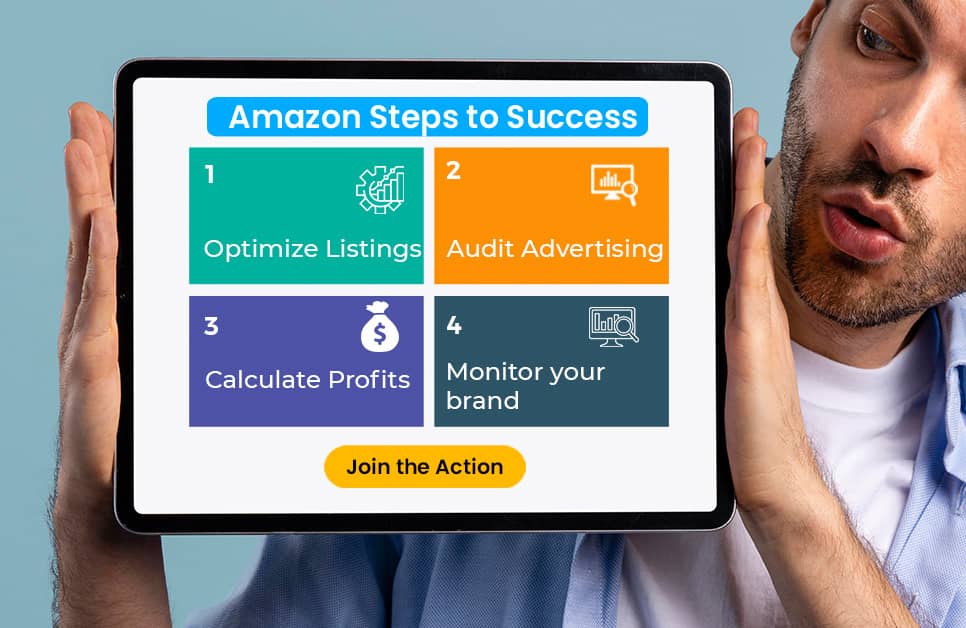 How does it work?
Sellers have to decide their fulfillment strategy when creating a product listing or putting up a product for sale on Amazon. Sellers can switch between fulfillment methods whenever they need to.
The FBA process is simple.
Sellers procure the products and ship them to an Amazon warehouse. Amazon will give you the necessary contact details and address.
The products are then stored at Amazon's fulfillment center until an order is placed by a customer. There is a storage fee, largely depending on the size/volume of the product.
Once an order is placed, Amazon takes care of the transaction and updates your inventory.
The order is packed and shipped by Amazon.
The online retail giant handles customer care and follows up on the order. Returns and refunds are also handled by Amazon.
Every two weeks, Amazon sends you the profit from your sales.
Note: Sellers need to ensure that their shipments to Amazon fulfillment centers follow the online retail giant's strict packaging guidelines.
For many sellers, this is an incredible way to expand and scale their online business since Amazon executes key logistic services. All you have to do is stock up on your inventory and count the money.
As I mentioned earlier, the service isn't free. However, the charges are very competitive and are often cheaper than storing and shipping the products yourself. Moreover, while Amazon takes care of most of the logistics, FBA sellers are still responsible for choosing the product, maintaining inventory, and marketing.
If you want to learn more about Amazon FBA fees, check out this video where Ankitha Nagaraj, Customer Success Head at SellerApp, breaks down all the fees associated with the program.
Amazon FBA inventory fees explained
One of the biggest perks that come with FBA is inventory management and storage. Amazon sellers will not need to spend large amounts of capital upfront for storage space if they are using the service. As I've mentioned earlier, this does come at a nominal cost. Amazon charges a monthly fee for all inventory in its fulfillment centers. The fee is based on volume and depends on the size of the product and the time of the year at which it is stored. Storage fees are hiked during the holiday season (October to December).
For goods in the US, Amazon monthly storage fees are charged between the 7th and 15th day of the month following the month for which the fee applies. This means that your storage fee for March will be charged between the 7th and 15th of April.
Monthly storage fee for non-dangerous goods:
| Month | Standard-size | Oversize |
| --- | --- | --- |
| January – September | $0.75 per cubic foot | $0.48 per cubic foot |
| October – December | $2.40 per cubic foot | $1.20 per cubic foot |
Monthly storage fee for dangerous goods:
| Month | Standard-size | Oversize |
| --- | --- | --- |
| January – September | $0.99 per cubic foot | $0.78 per cubic foot |
| October – December | $3.63 per cubic foot | $2.43 per cubic foot |
Note: Dangerous goods require special handling and storage. Therefore, the storage fee is higher. You can read more about dangerous goods on seller central.
Other than monthly storage fees, if your product has been stored at a fulfillment center for over a year, it is liable to be charged long-term storage fees. For items stored for over a year, Amazon charges the seller a fee of $6.90 per cubic foot of storage used, or $0.15 per product (whichever is greater). This fee is deducted every month. This can quickly add up if you're not careful, so it is important to keep track of your inventory at Amazon's fulfillment centers. If product turnover is low, it can drastically affect your profitability with FBA.
Note: To keep track of inventory, FBA sellers can use the Inventory Health report.
With multichannel fulfillment (MCF), Amazon will also fulfill orders from other websites or channels. This means your FBA inventory can also be used to sell products from another retailer or your website. Like always, Amazon takes care of packaging and shipping. If you are a professional seller, you can also list your MCF inventory without making it available for sale on Amazon.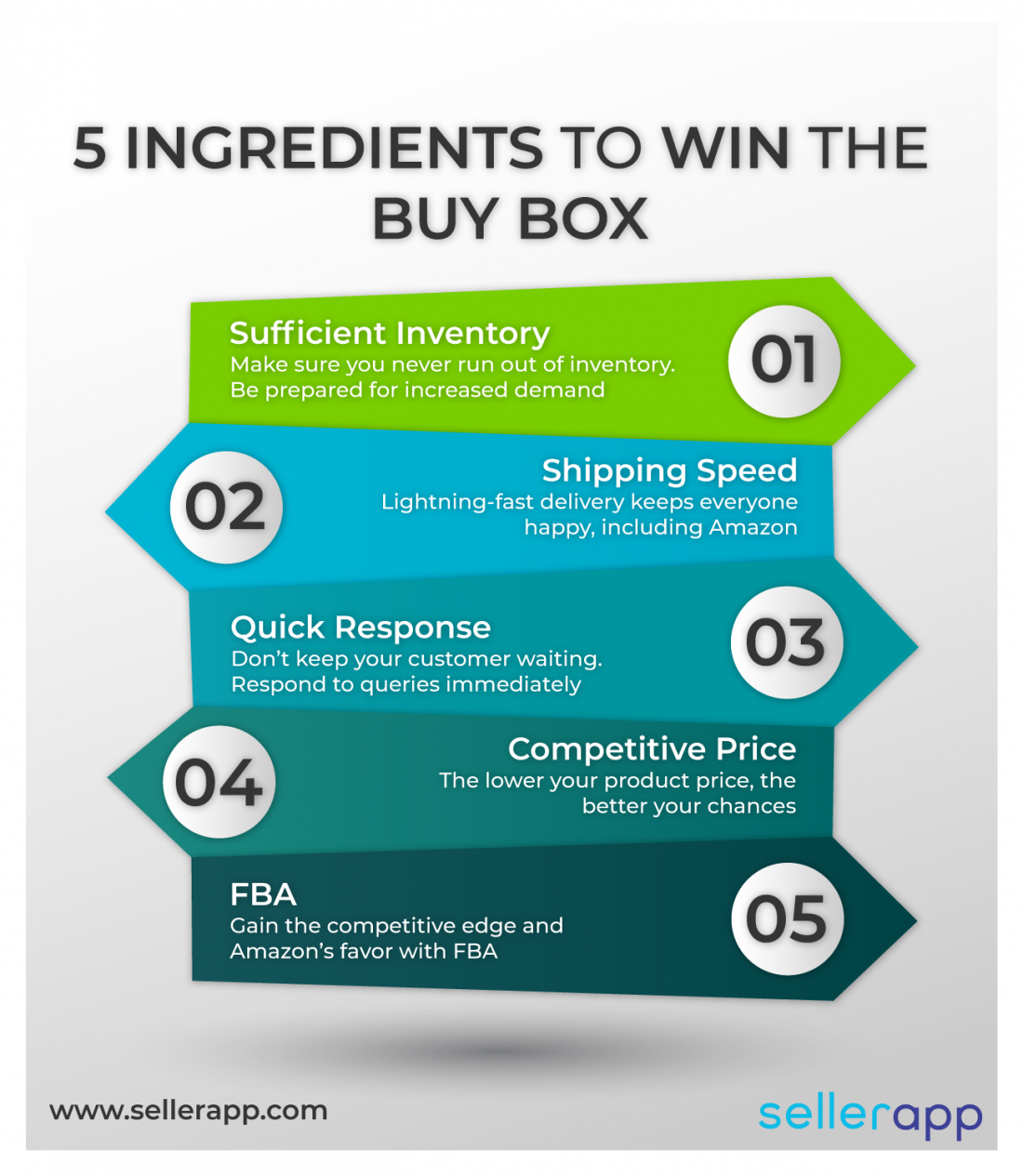 Amazon FBA: Advantages
So far, you've probably read a lot of great things about Amazon FBA. However, to decide whether the program fits your business needs, it is important to factor in multiple variables. That's why it is essential to understand the various pros and cons of Amazon FBA.
Let's start with the benefits of the FBA program.
Logistics support and scalability
This is by far the best thing about Amazon FBA. Since Amazon takes care of the shipping and storage of the product, you can save a lot of money on storage and easily scale your business. You don't need to spend a lot of cash upfront to hire storage space.
If your business is kicking-off, and you're selling more than ever, Amazon will take care of the extra shipping duties. All you need to do is make sure you replace your stock.
Fast and free shipping with Amazon Prime
Amazon has irrevocably changed the way we buy things. With the introduction of Amazon Prime, customers expect lightning-fast delivery every single time. Amazon FBA sellers automatically qualify for Prime. Thanks to the thousands of Amazon fulfillment centers around the world, your products can be delivered within a couple of days.
Non-FBA sellers can opt-in for Seller Fulfilled Prime (SFP), but sellers need to qualify to be eligible. This requires a spotless sales history and seller feedback. You'll also need a professional account to apply for SFP.
The Buy Box advantage
If you have a professional seller account and sell a product using Amazon FBA, you are more likely to win the Buy Box. Why is this important? More than 80% of Amazon's sales are from the innocuous yellow button on a product listing. Winning the Buy Box often results in a massive boost to your sales.
If you're interested in finding out how to consistently win the Buy Box, I recommend watching this video. Ankitha Nagaraj will take you through everything you need to do to win the Amazon Buy Box.
Discounted shipping rates
Amazon is the undisputed king of e-commerce. Their contracts with major shipping firms often mean reduced shipping costs. This benefits everybody involved. Sellers with FBA need to spend less money on shipping. Amazon's wide logistics network also gives customers the best deal when it comes to shipping rates – sometimes even free shipping with Prime.
Customer support
If you're an FBA seller, Amazon will be the point of contact for your customers. This means Amazon's 24/7 customer support handles returns and customer inquiries. There is a processing fee involved when it comes to returns, but it's usually worth it.
Amazon FBA: Disadvantages
Now that I have waxed eloquently about Amazon FBA, it is time to move on to some of its disadvantages.
It's not free
FBA is not a free ride, but that's not a surprise. The issue arises due to Amazon's storage fees. Since it stacks up from month to month, if you have a very low turnover, you could lose a lot of money. This only gets worse if your products are also subject to long-term storage fees. You can remove inventory from Amazon warehouses, but that isn't always free.
FBA is perfect if your online business sells small products with high turnover (high-volume sellers.) If you're planning on selling a large product with low turnover, it might be better to ship the packages yourself. You can use SellerApp's handy FBA profit calculator to check a product's profitability.
Inventory management
It can be difficult to track your inventory and what products you have available when you're not directly involved in the sales process. If your product is out of stock, Amazon will reduce its product ranking and visibility. This usually means lower sales. To stay on top of inventory, sellers must analyze their inventory reports regularly.
Sending inventory to Amazon isn't easy either. You can send the items yourself, hire a middle-man to do it, or have your supplier ship the products directly to fulfillment centers. However, Amazon is incredibly strict about its packaging and labeling guidelines. The online retail giant may return the products if you don't follow the guidelines. If you're unsure about Amazon packaging, it is always a good idea to get in touch with logistics services that can help you out at the beginning of your seller journey.
Limited branding
Since Amazon packs and ships your product from its fulfillment centers, you are missing out on a branding opportunity. While you have control over your product packaging, the shipping boxes will always have Amazon's logo and brand name. If you're looking to create a brand and personalize the customer experience, your options are limited with FBA.
Should your business use Amazon FBA?
This is a tricky question to answer. In general, sellers should consider using FBA if they are selling small products with high turnover. This limits storage fees and ensures that they'll never be subject to long-term storage costs.
The important thing to remember is that fulfillment methods can differ from product to product. The same seller can use FBA for small children's toys and choose FBM for a large table. This is why many sellers use both FBA and self-fulfillment strategies to make the most out of the Amazon Marketplace.
Related: How Much Could Your FBA Business Be Worth?
Another factor you should consider is commingling.
Counterfeit and mislabeled products are a massive problem in the online marketplace. Without physical verification of products, many counterfeit products slip through cracks and reach consumers. This can come back to cost an honest seller if they are selling the same product and have enabled commingling.
So, what is commingling?
It is a fulfillment option available to FBA sellers where Amazon compiles products from different sellers for processing and shipment. It mixes products with the same manufacturer ID from various merchants or brands selling on Amazon. This common pool of products is then used to fulfill customer orders. This means when an order for Seller A's unit of inventory arrives, it may be fulfilled by any identical product Amazon has on hand – from any seller. If your competitor or a dishonest seller is sending out damaged or counterfeit versions of your commingled products, it will directly hurt your reputation. This can be disastrous for legitimate businesses and can lead to many unhappy customers.
Commingling is not all bad. It does make it easier for sellers to send products to Amazon's warehouse. If you're not commingling your products, you will have to individually label each product that you send to Amazon.
The commingled inventory option, on the other hand, allows retailers to save on time and labor costs. It does not require individual labels but instead uses a bar code to group products together. Not all products can be commingled, but if fraud and counterfeit products are not a concern, it could be a way to save time and money.
Luckily, you have the power to decide whether you want to commingle your product. Here's how you can change your commingling settings:
Navigate to 'Settings' on your seller central account
Select 'Fulfillment by Amazon'
Scroll down the page and look for 'FBA product barcode preference'
Edit 'Amazon barcode' to remove commingling
If you choose not to commingle your products, you can decide to label the products yourself. You can also let Amazon do it for you, but they do charge you for the service.
Final thoughts
Amazon FBA has made it incredibly easy for third-party sellers to start and grow their online businesses. It allows new sellers to seamlessly integrate with the massive Amazon ecosystem.
However, most successful sellers don't stick to one fulfillment strategy. Your choice of fulfillment method should depend on the product's size, demand, and profitability among other key factors.
SellerApp's FBA calculator can help you decide whether FBA is the best fulfillment strategy for your product. Forums such as Reddit and seller central will also help you keep up with all the regular updates related to Amazon FBA.
Do you still have questions about Amazon FBA? Our experts are always eager to help. Just leave a comment below and let us know how we can help you!
Recommended for you
Was this post helpful?
Let us know if you liked the post. That's the only way we can improve.