Amazon FBA reimbursements may help you increase the value of your FBA business at a critical time, such as your exit. By increasing your value, you'll hopefully be able to spark multiple offers and walk away with a multiple that satisfies all the hard work, time, and money you've invested in your business.
We'll walk you through the nuts and bolts of an Amazon valuation, so you can understand how multiples are determined and perhaps what to expect at certain stages of an exit. This article will also outline several ways you can leverage FBA reimbursements to increase your value.
Let's get into it!
What We'll Cover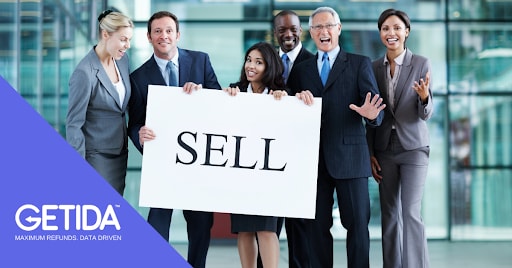 How is an Amazon FBA Business Valued?
According to Marketplace Pulse, Amazon aggregators have attracted nearly $9 billion in capital raised since April 2020. That figure demonstrates just how hot the Amazon FBA market is and that now may be as good a time as ever to begin the exit process if you so choose. It's hard to say whether these trends will continue in the months to come.
An Amazon FBA business is valued by looking at multiple different metrics that consider the earnings of your FBA business. Net revenue will be the initial focus of the valuation.
Most aggregators will use an average of 12-months profit in the pricing window to determine the financial health of your FBA business. There are other instances where shorter windows may be considered.
Here are some formulas that mine the value of your FBA business:
SDE – Seller Discretionary Earnings is a calculation that helps sellers increase the valuation of their FBA business. The SDE reflects what the FBA business is making after expenses.
SDE = Net Revenue – Cost of Goods Sold – Operating Costs + Discretionary Earnings (Compensation or Salary)
EBITDA – Earnings Before Interest Taxes and Depreciation is a calculation that accounts for the net profit of an Amazon FBA business.
EBITDA = Net Earnings + Interest + Taxes + Depreciation + Amortization
Other factors that may be considered are:
The age of the FBA business
How stable your numbers are
How many products does your catalog hold?
What is the health of the seller account, including the health of each listing (Product reviews and Feedback)
How strong are your inventory planning and logistical systems?
How valuable are the content assets like the website and social sites?
Competition Level
You can sell your FBA business to various prospects, whether that be through an Amazon FBA business sale marketplace, through a bank, or finally via a broker. Each option will offer a different fee structure to sell your business.
It's wise to learn about valuation in more detail and ensure you have accurate numbers in your business from conception. These factors combined can help you to best prepare for the exit process.
How FBA Reimbursements Help You Increase the Value of Your FBA Business
Amazon FBA Reimbursements help Amazon sellers recover funds from discrepancies owed to them from Amazon. As an Amazon seller, it is your responsibility to ensure due diligence in recovering these funds. In other words, Amazon doesn't do it for you.
The main types of discrepancies are:
Lost
Damaged
Destroyed
Disposed
Overcharges in Fees
At the point of an exit, FBA reimbursements can help in the following ways:
#1 Building awareness around money owed to you – Sellers may not be aware of the money owed to them by Amazon. Sellers may not also have adequate time to comb through an Amazon audit in enough detail to recoup maximum reimbursements.
This is where an Amazon FBA reimbursement solution can help demonstrate to potential buyers that the FBA business performs well and has structures to maintain the business's financial health.
#2 FBA Reimbursements can help you achieve a higher multiple – Our data suggest that 1-3% of an Amazon FBA seller's inventory may be affected by a discrepancy at some point.
Suppose you sold 100 units of inventory. That equates to roughly 1 out of 3 units of inventory being affected by a discrepancy. Imagine that number amongst thousands of units of inventory? It can add up, and before you know it, you are missing a significant portion of the money that belongs to you.
Solutions mainly work on the seller's behalf to recover these funds.
What Types of Services or Solutions Provide FBA Reimbursement Recovery?
There are a few options to help Amazon sellers recover FBA reimbursements. Some of these options will depend on the size of your business. Carefully review each to see which suits your FBA business needs.
Self-Managed
You can opt to perform your Amazon audits and Amazon claims on your own. Just keep in mind that the more SKUs you have, the more data you'll have to review. You'll also want to know how to best file Amazon claims to ensure your interaction with seller support is efficient and productive.
Outsourcing
Outsourcing your FBA reimbursements to a virtual assistant is also an option. It's essential to consider the safety of your Amazon account, however. Ensure anyone gaining access to your Amazon seller central account is safe to do so.
While VA's may have the knowledge to perform brief Amazon audits, they may, unfortunately, lack the experience necessary to perform detailed audits, which help recover maximum funds. They may only be able to find apparent discrepancies.
Solutions
Specific solutions provide a complete process to file Amazon FBA reimbursements on your behalf. Double-check that the service or solution is part of the Amazon Service Provider Network.
It's wise to seek a solution that does manual Amazon claims to avoid missing reimbursements and discrepancies. The solution should know how to interact with Amazon appropriately and also know what documentation is required to recover the maximum reimbursement owed to you.
Every solution or service provider will offer different fees to perform FBA reimbursements, but remember that the goal should always be to maximize the recovery. In this case, the fee structure can be less important if money is still left behind.
Conclusion
FBA reimbursements at the time of an exit can be vital to helping maximize the valuation of the FBA business.
There are many moving pieces to selling an Amazon business, and an exit plan can help you navigate those moving pieces and understand the process.
Having an FBA reimbursement solution implemented in your exit plan can help you bolster your multiple and prove the business's financial health.
Be realistic with your exit strategy, and focus on each stage at a time. Many of the top aggregators will offer exit planning as part of the process to make things a little smoother.
An exit is an exciting time, so congratulations if that is the route you are taking!
Are you considering an exit? Get $400 in Free FBA Reimbursements to help you maximize your valuation.
Additional Read :
The Amazon Wish List – Everything You Need To Know
Top 5 Problems Encountered by Newbie Amazon Sellers
Should You Pick Amazon Dropshipping or FBA
Amazon FBA New Selection Program
Frequently Asked Questions – Amazon FBA Prep
Was this post helpful?
Let us know if you liked the post. That's the only way we can improve.