How to Sell on Amazon as an Individual Seller – Step-by-Step Guide
If you are new and wondering can I sell as an Amazon individual seller?, then the answer is Yes!
All that Amazon charges is the closing fee of $0.99, that too when a product is sold. This amount is not even "charged" per say as it gets deducted from your payout directly.
Being on Amazon as an individual seller allows you to sell up to 40 products per month.
This allows you as an individual to understand which products to sell on Amazon!
You can then decide which are being accepted by the customers and strategize your eventual business accordingly.

Why Should You Become an Amazon Individual Seller?
You are new to the business and want to see how the market accepts your product? Amazon Individual Seller Plans allows you the flexibility to experiment with small quantities and nominal pricing, giving you the confidence you need to have a full-fledged business.
You have been in business for long but getting online is a big step for you. You are not very sure of how all this works yet want to explore the power of online selling? Amazon individual selling plan is awesome for you to explore beyond your curiosity and at an almost no-cost.
No need for any upfront payment. Just a nominal fee of $0.99 when a customer buys your product.
While there is a professional seller account for businesses as well, it is better to get started with the individual seller plan so as to achieve your goals and not get pressurized for every penny spent.
If you want to know about signing up via the Amazon FBA program as well, here is the detailed video on the fees.
Amazon Individual Selling Plan
Amazon makes it easy to launch your products online as you can take the first step of getting started by selling as an individual on Amazon. This individual selling plan allows you access to the basic set of listing and order management tools through the Seller Central login.
Individual sellers can create listings one at a time instead of bulk listing, which is apt for someone offering the variety of products spaced out over time.
Individual sellers do not have to pay any fee until a product is sold and that is also a nominal amount which is a great deal for getting started on a global platform. The shipping rates for orders and shipping service levels to be offered to buyers is decided by Amazon itself under the Individual Selling Plan.
A referral fee for all products is applicable to the Amazon individual selling plan for which more details are available below.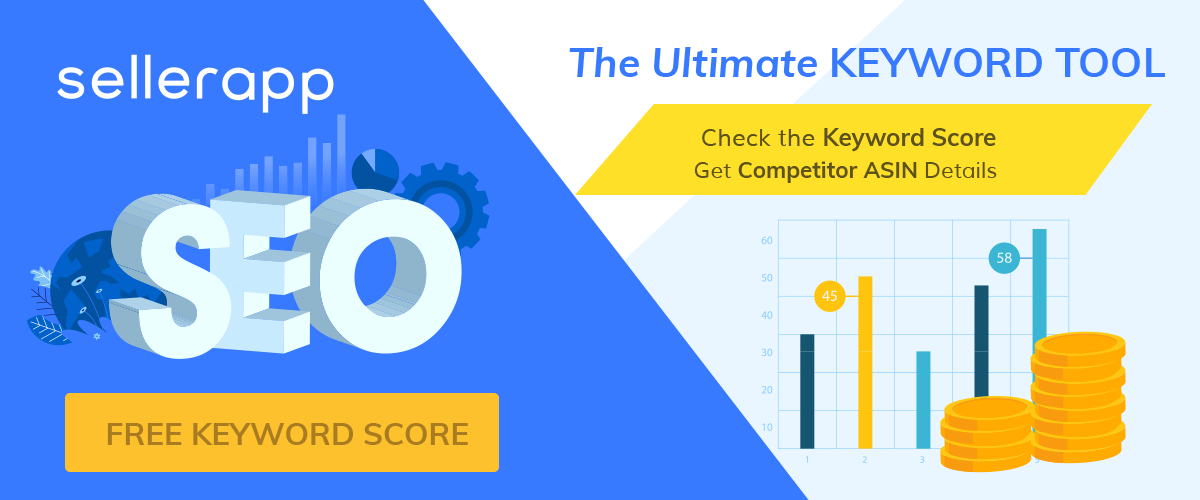 How can I get started as an Amazon Individual Seller?
Once you have decided on the products to get started with, you would need to create an Amazon individual seller account. You can set up your account information after registering as an Amazon
If you are an Amazon individual seller where all your details would need to be entered for successful onboarding to the platform. To complete your Amazon account setup, you would need to have the following details:
1. Your Business Name – This is the name that will be visible to customers in the marketplace
2. Legal Name and Address – If you have an Amazon account, this information would be with them for reference. In case of being registered as a business identity, use the exact name and address as registered.
3. Contact Information for Amazon and Customers – All the notifications, payment details, updates, communication etc would be sent on these details. Customers would be able to directly contact you through these details mentioned here. You do have the flexibility to give separate details for Amazon and customers though if need be.
4. Your "Ship From" Address – There are times this might be different from your business address.
This ideally helps customers in making their purchase decisions even though it does not affect the shipping time or cost for buyers.
5. Bank Account Information – Your business bank account details need to be mentioned for all payments to be made directly to it post transactions from the customers. This is done every 14 days directly into your bank account. You would also need to provide your tax information and fill out the W-9 or W-8 form for the same. As a sole proprietor, you can give in your social security number though if you have registered as a business then the Employer Identification the number would be required.
6. Shipping Options – You would need to select your area of delivery, whether local, regional or international. You would also need to highlight the areas where you can or want to provide expedited shipping.
This is ideal for businesses who know where most of their traction comes from, to better utilize the buying behavior trends of customers for increased sales through better service, With a network of professional service providers, it is easy for any individual to start selling on Amazon.
There is no listing fee under this seller plan, so you can upload and change as many times as required. Under the Amazon individual seller plan, you can list from up-to 20 categories which cover all major, fast-moving items, thus giving every business a chance to explore Amazon as a marketplace.
Once listed and live, customers can view products on your store immediately and you can review all orders received by monitoring the order management dashboard.
All the orders can be viewed and maintained at the Seller Central dashboard, where you can log in after your account setup.
Supercharge your Amazon sales with SellerApp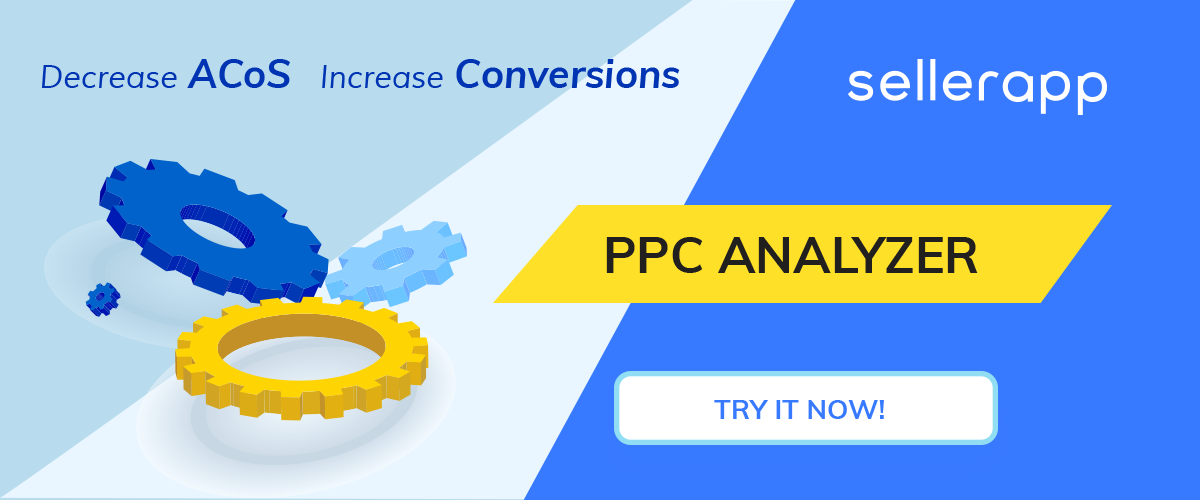 Here are few things to keep in mind while listing your products, in a bid to do business well no matter at what stage:
1. Pricing – Make it competitive. There are going to be a large number of sellers with the same product to make it easy for the buyer to understand where to go first. Work out your pricing in a manner which is competitive and display "all" the costs including shipping.
2. Availability – While you would be starting out with smaller quantities, ensure that they are always available still. Regularly update the inventory numbers on the Seller Central portal for the stock availability.
3. Fulfillment – If you can offer free shipping then go ahead and do so. This would give you an edge even as free shipping is a big brand boost for Amazon itself. If not then do maintain various shipping options for speed as per the distance.
4. Customer Service – Customer feedback, reviews, answering their queries are all a part of the customer service experience. You would need to keep this a five-star opportunity at all times possible, as this builds your brand and separates you from rest of the sellers.
The performance section in the Seller Central would help you maintain that and keep a watch on how to increase it over time.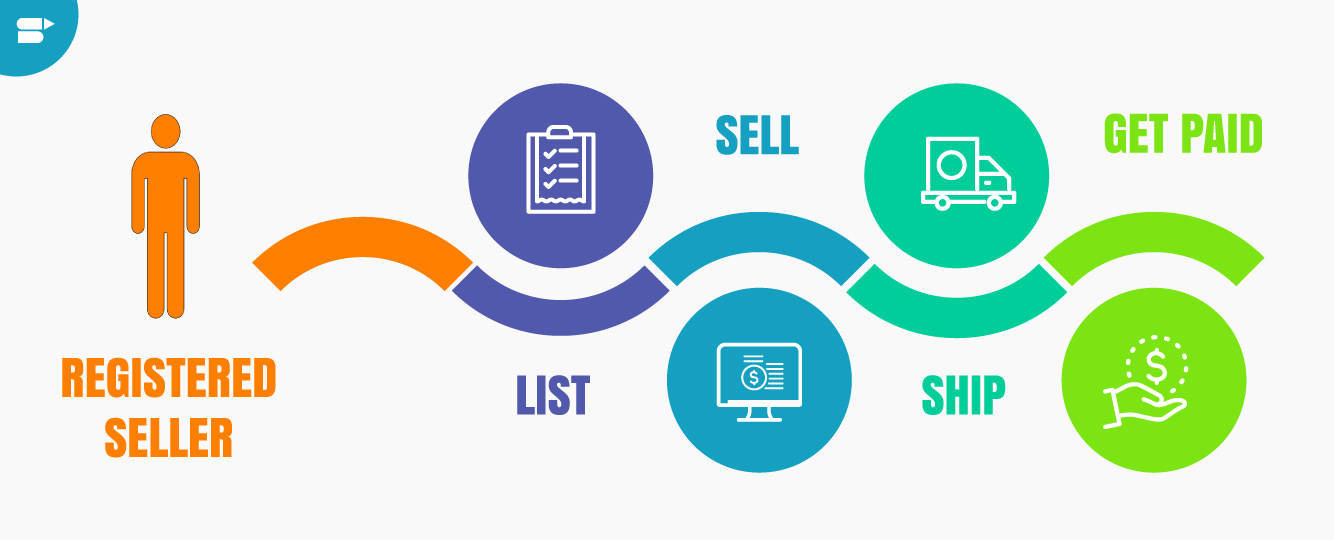 Individual Seller Product Shipping & Delivering
Shipping and delivering to customers is hassle-free as Amazon fulfills the orders through products being picked up from your office/storage facility and deliver directly to the customer.
You also have an option of all orders being Fulfilled By Amazon (FBA) wherein your stock is maintained at the Amazon fulfillment centers and all the heavy lifting is done through Amazon itself.
This is definitely the most recommended option so you can focus completely on building the business and leave the logistics to Amazon. What's more, you even get a customer service facility from Amazon under the FBA, with Amazon providing a direct customer service contact for your buyers.
How do the orders get fulfilled and managed through FBA once the customer has made the payment?
The order management dashboard on Seller Central allows you to keep a track of all the orders placed on a real-time basis. You can use it to manage your inventory, orders and tracking for the estimated delivery date when fulfilled by Amazon.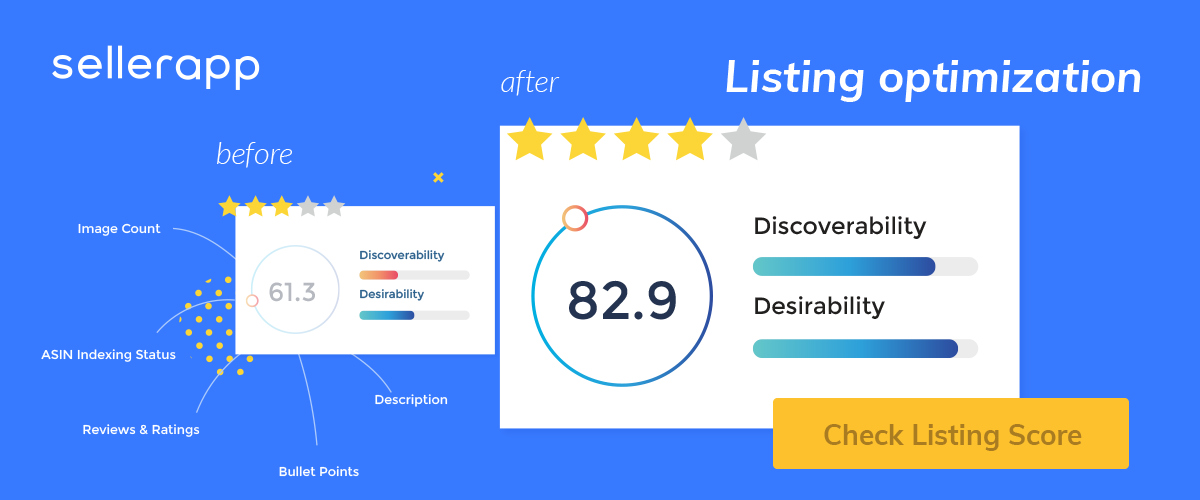 Features to get started with FBA:
1. Keep your product list ready and updated – Maintain inventory count at all times on the Seller Central and arrange to ship your partial or full inventory directly to Amazon. This allows you to take benefit of Amazon's low shipping rates.
2. Store and Manage Inventory through Amazon – Amazon would manage and store your inventory through its fulfillment centers around the world. You would have to pay a storage fee for the items kept with them, but you still own the inventory.
3. Pay-as-you-go – There is no additional fee or minimum unit count that you need to have for using FBA services. So you only pay for the number and weight of units you actually store and ship to customers.
4. Picked, packed and shipped – Once your order comes in, Amazon will directly pack and ship the order to the customer.
5. Payment Management – Amazon collects payment from the customers and then transfer it to your account in 14 days minus the deductions as applicable to all the fees involved.
6. Customer Service – Fulfillment By Amazon allows you to use Amazon as a direct customer service contact so you don't have to bother about customers calling and emailing you all the time.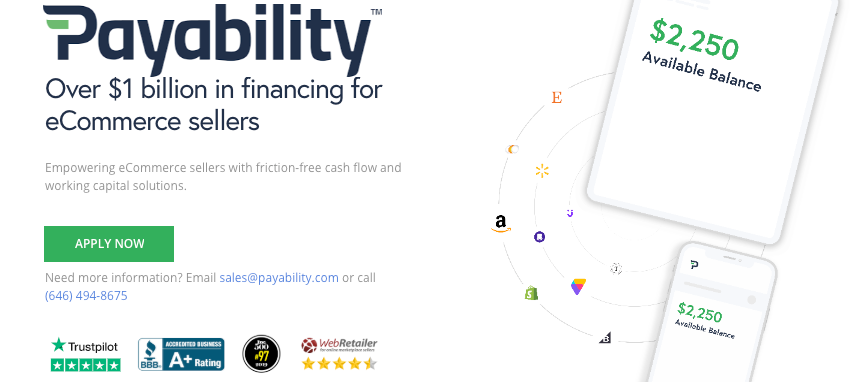 What is the Amazon Individual Seller Fees?
The Amazon individual seller fees are the sum total of referral fee varying as per category of the product listed and closing fee which is also variable basis the price band and shipping fee which is dependent on the volume and distance covered. Add to this the Amazon FBA fee and the tax amount as applicable to arrive at the total seller fee.
Here is an easy way to understand the variously applicable fee while registered with Amazon as an individual seller:
Example: If you are selling a book with MRP of $20, a referral fee of 15% is chargeable as per the fee slab Referral fee = $20 @15% = $3
A closing fee of minimum $1.8 is applicable as per the price band With a weight of 300gms and the book being shipped across the region and not just in your city, the shipping fee is calculated.
The $0.99 item fee is applicable for every product sold, A total of all the fees above for referral + closing + shipping/FBA + item fee, In case you are using the FBA services which is highly recommended for the convenience it offers at a minimal cost, this fee would also get added to the deductions.
Amazon FBA fee is based on a type of product and size according to the categories being sold under, To get the exact FBA cost you can use the FBA calculator.
Under this facility of FBA, you can also avail the label services and long-term storage fee. With an additional tax %, the earning as an individual seller is arrived at after all the deductions.
Follow this Tips To Become a Successful Amazon individual seller:
List the products which are fast moving first while testing the waters. SellerApp.com enables you to understand the product dynamics in a manner most suitable for you to get your business online. Getting insights into what sells, where and how it needs to be positioned is all a part of the business handled well by Amazon Seller App.
Check your orders daily. Have a portfolio dashboard in place to keep a tab on product movement, restocking requirement, and analytics for what makes the customer buy. All this is a click away at sellerapp.com which is integrated with your Seller Central dashboard.
Let your customers find you. Stay on top of the game by increasing your visibility. Amazon is a marketplace steaming with sellers. You need to stand out while Amazon takes care of all the operations, you need to focus on getting the right visibility. SellerApp enables your Amazon PPC ad campaigns without unnecessary wastage on ad spends.
Respond to customers promptly and build a five-star rating. Stay proactive with SellerApp's real-time tracking of feedback coming in for your products. Get notified and alerted about what your competitors are doing, and get notified of repricing or modification by competitor sellers and their listings.
Sell As Individual With Confidence :
"Begin by always expecting good things to happen."
–Tom Hopkins
The right time to get started with your business is now. SellerApp makes it easy to understand the market, customer dynamics and product building, so as to keep your Amazon sales in a supercharged model.
Related Content –

Succeed With Amazon Seller Analytics Like A Pro
Amazon Retail Arbitrage: What it is & How Does it Work With FAQ
Amazon Subscribe And Save Program 2019 Explained For Sellers


[yasr_overall_rating size="large"]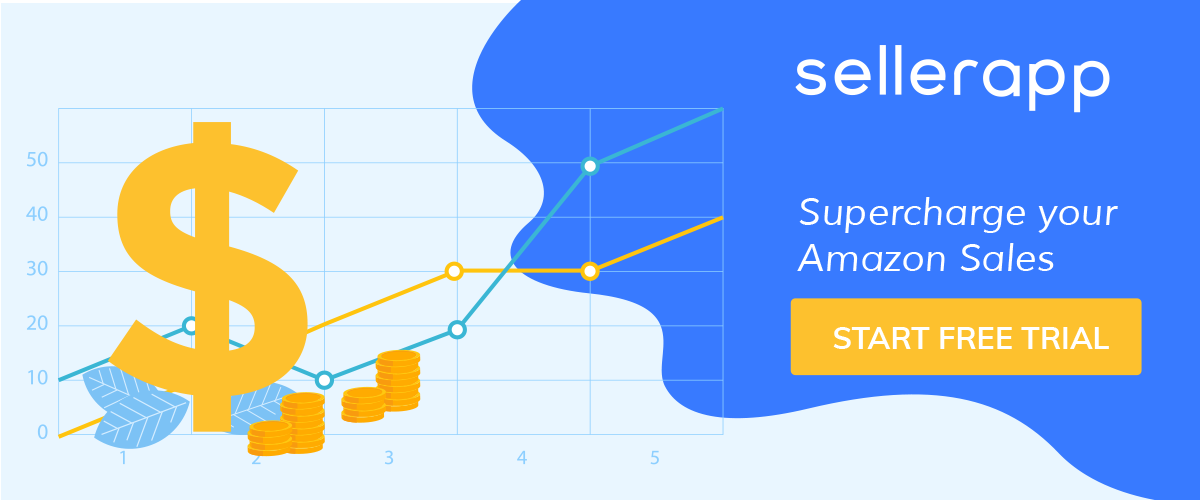 Customer Success Head at SellerApp
Customer success leader with expertise in coordinating between cross-functional teams in product development and strategy, professional services, sales, marketing and content to deliver excellent customer experience and accelerate growth within the company by ensuring clients' success.
Subscribe to SellerApp Newsletter