Undeniably, the eCommerce market is completely saturated, and we are all aware of it. It is expensive and time-consuming to have your own eCommerce designed and launched.
This is exactly where "marketplace" comes in.
A marketplace makes the entire process simpler and enables you to emphasize the core part of your business – sales.
Talking about such marketplaces, Walmart has a well-known name. Before you dive into it, it is important to know about the right Walmart selling strategies that can help in determining how your product listing(s) will have an impact in the marketplace.
So, let's understand about them in detail.
But before that, here is a quick introduction.
Many sellers have realized the importance of good customer feedback. Unquestionably, the number of positive reviews have a direct impact on product rankings and sales.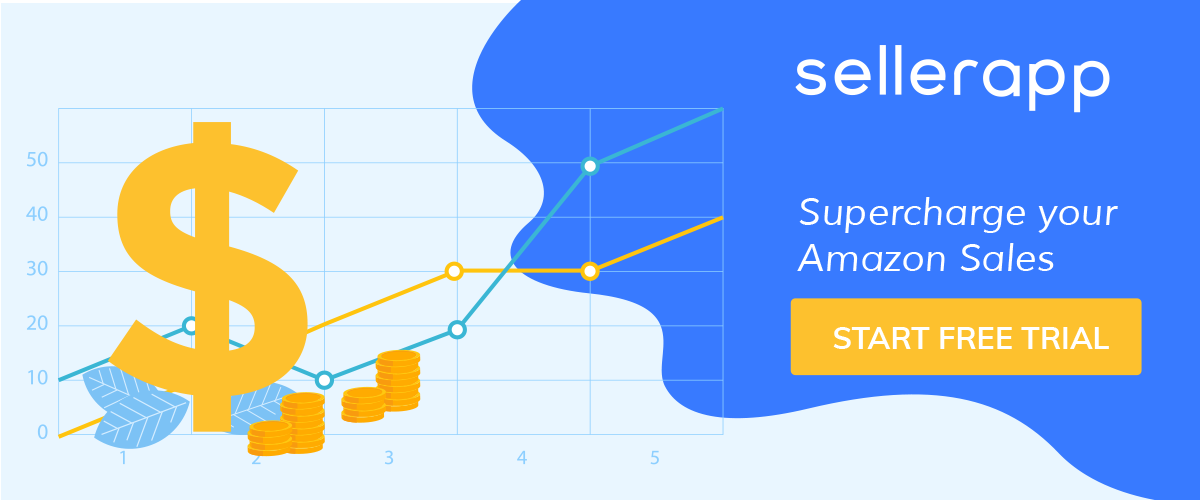 Quick Overview Of Walmart
Walmart is one of the world's leading multinational retail corporations with a huge turnover. It was founded in the year 1962 and was incorporated in the year 1969 with its headquarters in Bentonville, Arkansas.
Besides being a huge firm, Walmart is still controlled by the Walton family. It operates globally with more than 11,700 retail stores in 28+ countries. Also, it serves its e-retailers in eleven countries.
It delivers quality merchandise for the lowest prices possible. Besides building a reputation, it always maintains a high position in terms of strong logistics, supply chain management, and efficiency.
Initially, Walmart started with a few physical retail stores but later in the year 2000, it also moved to e-retail business.
The Fortune Global 500 topped Walmart as the world's biggest company in terms of revenue.
About Walmart Marketplace
Launched in the year 2009, Walmart marketplace is a reputed and popular e-commerce platform owned and operated by "Walmart."
Walmart partners with multiple Marketplace Sellers and brings in millions of products and brands to its customers.
In short, Walmart Marketplace permits third-party sellers to list their products on its website – Walmart.com, much like you do in Amazon or eBay.
Given their immense audience visiting the website on a daily basis, selling on Walmart marketplace can be a great place to promote your products.

However, before you plan to step into it, it is crucial to have the right strategy for your business. If you fail to get this done, there are higher chances that you will fail in making more conversions too.
What Is The Business Model Of Walmart?
Walmart is a renowned ecommerce business with an incredible model implemented to compete with other giants.
Walmart boasts over 11,700 stores and serves about 270 million customers. Its business strategy is mainly based on "being competitive in terms of assortment, differentiating with the way people access, leading in terms of price, and delivering an incredible experience with the motto of EDLP (Every Day Low Prices)."
Historically, Walmart is known for its two main business keys:
One-stop shopping
Every Day Low Cost (EDLC) or Every Day Low Price (EDLP)
However, the same-day delivery battle has revolutionized its business strategy.
According to Walmart, Every Day Low Price (EDLP) is one of its ultimate commitments to control the expenses. It features an Omni channel presence in order to provide access to a wide collection of goods to its customers anywhere in the United States and globally as well.
Besides its massive physical infrastructure, seeing the growth of ecommerce, Walmart has been putting down huge investments in its digital platforms.
As of January 2018, Walmart made more than $495 billion in net sales and had more than $4.5 billion pouring in from its other income and memberships.
The company primarily operates on a business model with 3 vital units:
Walmart U.S. (making about 64% of its net sales)
Walmart International (making about 24% of its net sales)
Sam's Club (making about 12% of its net sales)

Walmart U.S.
From the day it started and to until now, Walmart U.S. is one of its biggest segments, which successfully operates in all the fifty states across United States along with Puerto Rico & Washington D.C. The 2018 net sales contributed to about 64% from the U.S. alone.
Walmart International
Apart from the U.S., Walmart International operates in 27 different countries, which comprises 3 major categories:
Wholesale
Retail, and
Others
These three categories have multiple formats, which include:
Supermarkets
Supercenters
Warehouse clubs
Hypermarkets
Ecommerce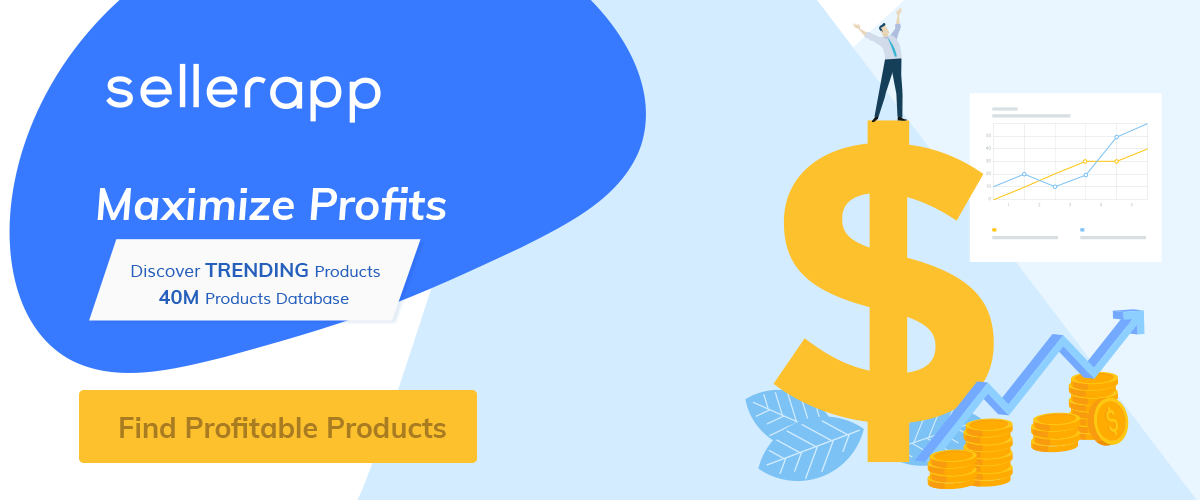 Sam's Club
This is another important unit of Walmart, which consists of only membership-based warehouse clubs that operates across 44 states in the United States along with Puerto Rico and its ecommerce.
It's a crucial component in terms of operating income, as Sam's Club generated about 12% of its net sales in 2018.
Walmart Distribution Centers
Walmart boasts more than 150 distribution centers and is the main hubs of its business. Its distribution operation is world's one of the most prominent activities, servicing clubs, direct deliveries, and stores to the customers.
Its transportation alone has an incredible fleet of 61,000 trailers, 7,800+ drivers, and 6,100 tractors.
Walmart's distribution network ships dry groceries, general merchandise, and perishable groceries with other categories to its consumers on a daily basis.
It has six disaster distribution centers, located strategically across the country. Each is stocked with adequate products to provide immediate response to the struggling communities during a natural disaster.
Every distribution center measures over 1 million sq.ft and has more than 600 personnel unloading as well as shipping on 200+ trailers on a daily basis.
Each distribution center is built across a radius of 150 or more miles and can hold 90 – 100 stores in it.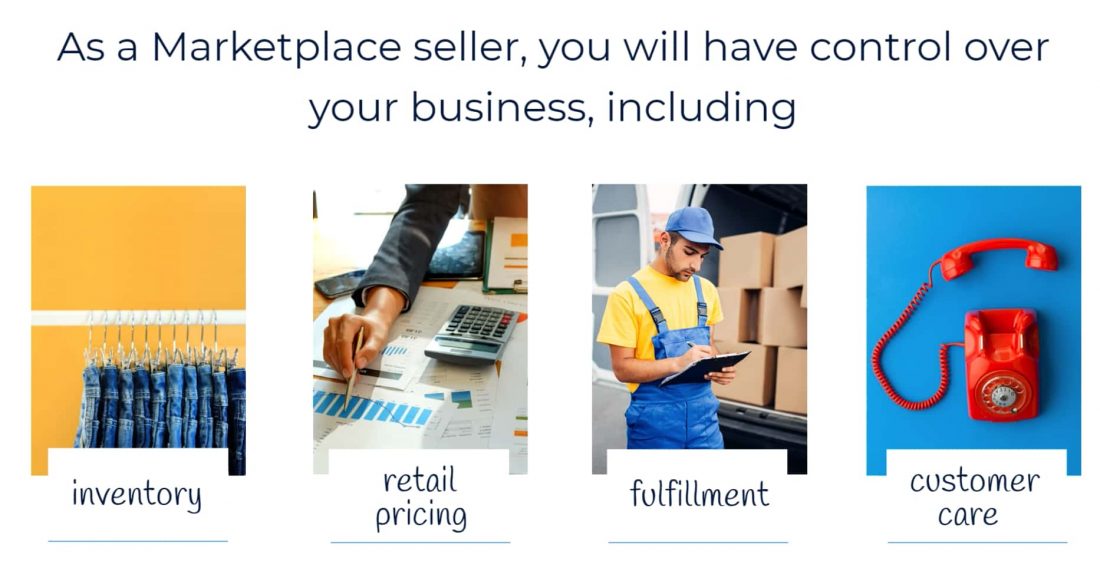 How Does Walmart Remain Competitive Even With Low Prices?
Ever wondered how Walmart remains to be one of the biggest retailers despite offering the lowest prices to its customers?
Well, Walmart employs several programs to meet the competitive pressures in its industry, which include:
Every Day Low Cost (EDLC) – Controls the expenses so that the savings can be passed to its customers.
Every Day Low Price (EDLP) – Their products are priced for very low prices on a daily basis so that Walmart customers build a trust on them and they will have a notion that their prices won't change often like others just for promotional activity.
Savings Catcher & Ad Match – These are marketing strategies designed to either meet or fall below the competitor's promoted price.
Rollbacks – Lowers the prices on selected products so that cost savings can be passed to the customers.
Walmart Pickup – This option helps a customer to place his or her order online and get a free pickup from any of its nearest store. This is fulfilled via Walmart Distribution Facility.
Pickup Today – This option helps a customer to place his or her order online and later have them picked from any nearest Walmart store within 4 hours, absolutely free.
Online Grocery – This option lets a customer place his or her order online and have them delivered to his or her home.
Money Back Guarantee – Makes sure that the freshness and quality of the vegetables and fruits are perfect. If they aren't, Walmart gives the option of 100% money back guarantee.
Why To Pick Walmart For Your Omni Channel Strategy?
The type and number of marketplaces that you pick for your products do not matter — once you add this platform as one of your key marketing strategies for online marketplaces, your Omni Channel tactic not only turns out to be stronger but also your brand name has a better and professional image.
Benefits of having a marketing strategy for any online marketplace:
1. Bigger Reach
Since Walmart boasts an immense audience on an everyday basis, there are higher chances for your products to get noticed. If your listings are published with Walmart SEO guidelines, it is an added benefit because they will rank on the top of the search results for a specific keyword that potential buyers search for.
2. Liquidate Your Slow-Selling Stock
Many businesses utilize online marketplaces for liquidating their overstock they possess. Rather than having them piled up in their warehouse and waiting for the right time to sell, they list them on a marketplace. Eventually, it sells and thus, freeing up their inventory space and replacing them with fresh products.
3. Simple To Manage
One of the best advantages of using a marketplace is that it is straightforward and simplified to manage. Catalog management is easy and thanks to its fee system, which are either fixed or calculated based on the number or transactions or listings.
4. Easy Competitor Monitoring
Since your competitors share the same online platform, the marketplace gives you the option to analyze their behavior – as in, price difference, marketing strategies, customer service, etc.
5. Build A Reputation
If your business has just been established and you are trying to build a brand name, then a marketplace like Walmart should be on your list. It helps build credibility and ensures that your products reach to the right audience.
6. No Initial Setup Fee or Monthly Fee
So, the only fee that you will be paying on Walmart as a seller is the referral fees, which are determined based on the product category. Unlike Amazon, the Walmart's selling fee does not include any variable closing fee, per-item fee, or referral fee.
7. Higher Sales Volume
Many sellers have observed that margins are quite low on Walmart.com when compared to other online channels. However, let this not disappoint you because with higher sales volume and brand awareness make it worth.
What Is Walmart Marketing Mix?
If you haven't probably heard of Walmart Marketing Mix earlier, this section is something important for you to read.
Walmart's marketing mix rotates around the nature of its retail business.
Nevertheless, its cost leadership strategy outlines its marketing mix strategy too.
The complete performance of Walmart in the international retail market is associated with its marketing mix strategies.
As one of the world's largest and successful retailers, Walmart desires to use the same marketing strategies even if expands internationally.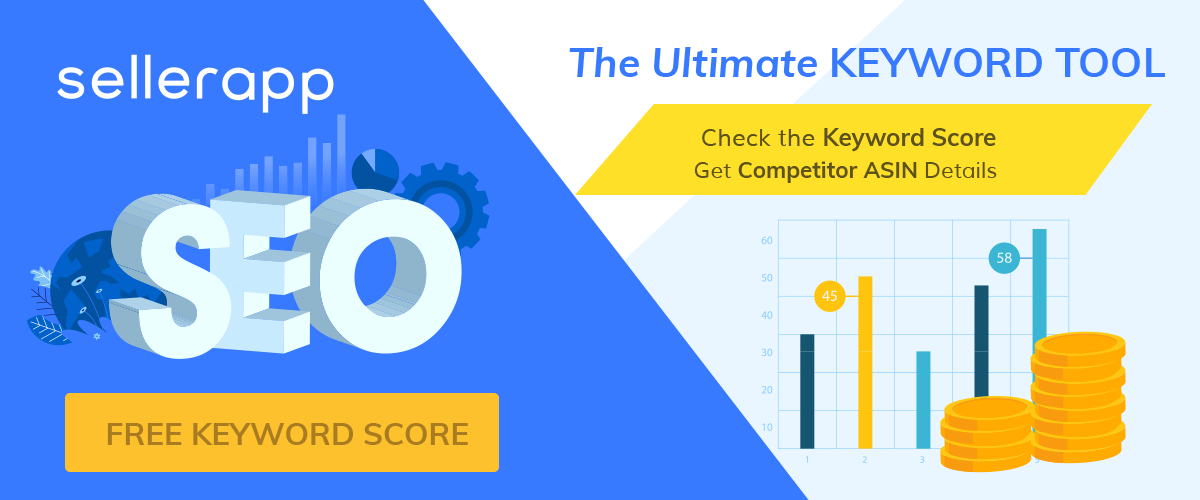 4 Key Elements (or 4Ps) Of Walmart Marketing Mix
Pricing
Place
Product
Promotion
1. Price & Pricing Strategy
As said earlier, Walmart mainly operates on the concept of EDLP (Every Day Low Price) pricing strategy. So, don't be surprised to see those "Every Day Low Price" ads put up on the Walmart stores, as the primary objective is to draw the attention of huge customer base.
Now, this strategy supports its generic business plan, which is none other than "cost leadership." Yes, the company has lower prices and lower costs but the high sales volume enables Walmart to obtain bigger profits.
Overall, the pricing is one of the key components or perhaps, the ultimate contributor to its competitiveness.
Walmart offers lowest prices to attract customers and focuses more in making bulk sales rather than a few. It doesn't believe in overpricing the products.
Diversification makes sure that their complimentary products drive sales of a product even if another is under-promoted.
Outstanding procurement strategies allow Walmart to negotiate with even affordable suppliers in order to keep their prices low.
SKU systems and universal barcoding create an efficient supply chain and enable lower prices.
2. Place (or Distribution)
Apparently, Walmart utilizes the intensive distribution channel design or intensive distribution strategy, where Walmart Stores not only provide the same types of goods but also its employees function with the same roles and responsibilities. This applies to every store in the world.
Thus, the distribution/place element helps pull more customers and makes their shopping easy in terms of location.
Walmart is a powerful ecommerce platform, which assists customers to buy products without the need of a physical location.
Its organized distribution centers make it simple for stores to pick up the orders and deliver them directly to the customers.
High-end IT systems allow the firm to trace the items regardless if they are in inventory or transit.
Every Walmart outlet is strategically situated, especially in the United States so that the orders are delivered to the respective customers on time.
Walmart has enormous delivery trucks to make door-to-door deliveries efficiently.
3. Product
Walmart's sales staffs are trained in a way to assist the shoppers effectively in searching for the goods they want.
Shoppers find their convenience because the company offers millions of products to choose from. This applies to all the Walmart stores that are being operated worldwide.
Walmart offers a wider collection of products in every category they sell. Its products range from furniture, groceries, appliances, hardware, health goods, beauty products, wellness, sports to entertainment.
Walmart maintains a healthy bond with its suppliers. This helps them to buy items from them in bulk quantities, giving better discounts to its customers and acquire higher sales in return.
4. Promotion
The promotion element of Walmart is composed of sales promotions, advertisements, public relations, and personal selling.
Walmart advertises on websites and newspapers. It utilizes sales promotions through discounts and special deals. This is the case for its digital platform.
Personal selling, on the other hand, happens directly at its stores, where the sales persons persuade the buyers to try package deals or new products.
For public relations, Walmart goes with press releases in order to inform its investors and customers about programs, strategies, and policies. Besides this, the firm also sponsors some charity programs occasionally, making it another significant element in its marketing mix to attract different customers.
Walmart store uses popular slogans, which are connected to low prices. A few examples include "save money, live better," "the lowest price store," "everyday low price," etc.
It applies the strategy of "diversified advertising media" to promote. This includes from social media, billboards to TV ads and websites.
3 Strategies To Help You Start Selling On Walmart
Unlike other online marketplaces, Walmart entails a broad selection process before you launch your products in it. If you are trying to seek Walmart's approval, these three strategies are vital to consider:
1. Offer Highly Competitive Prices
Since Walmart business model works on the concept of "Lowest Prices," it is important to offer competitive prices to win in this ecommerce world.
When you partner with Walmart, you should be offering lowest prices than your competitors. See what your competitors have done – not only on Walmart but also on other marketplaces as well.
If you tend to set greater prices than others in the same product categories, try buying a good repricer tool to help you stand out from the competition.
2. Build Reputation & Credibility
Walmart stresses the significance of reputation while selecting its sellers and launching their products on its marketplace.
Since Walmart is a renowned name, the firm ensures that it picks the best sellers who can fulfill its customer demands.
In addition, you are supposed to use your fulfillment solution to ensure you have a smooth procedure in place. Once you are on Walmart, it requires every seller to maintain a feedback rating of 99% with a customer rating of 4.5 stars.
Also, the moment you show Walmart that you were successful on other online marketplaces, especially Amazon, there are high chances that Walmart will quickly get you inside its doors.
3. Reach Where Others Haven't
If you want a faster approval, a great way is to approach them with a product or an item that Walmart doesn't have. If it is currently unavailable on their website, you are truly in luck!
Since the organization always goes one step ahead in broadening its selection to come up with an enthralling customer experience, your unique item can help them fill that selection gap. Thus, the chances of being approved to sell on its online marketplace are always higher.
3 Walmart Selling Strategies To Power Up Your Sales
Though you may not be able to fiddle with the organic rankings directly on Walmart, a few factors can help a lot in influencing it. These include:
1. Win The Walmart Buy Box
The day when Walmart opened its online marketplace for third-party sellers, they presented the buy box competition as well.
For higher sales or conversions, it is important to win the buy box. The buy box of Walmart is highly controlled by price (shipping + selling price).
This means that sellers who offer the lowest price have a higher chance of winning it, provided a few other criteria are met.
2. Good Customer Reviews
Walmart works on a customer-centric approach and thus, their reviews add a weightage to what you sell or the service that you offer.
As a rule of thumb, the higher the customer reviews (positive), better are the rankings and sales. Though we cannot prove that Walmart takes reviews into account, the fact that some visitors make a buying decision through reviews, cannot be ignored.
In such circumstances, reviews can impact your product sales.
3. Provide Best Customer Service
As a seller, it is important to keep up with the Walmart's customer service and shipping standards. These can help you win the game. Or else, you will risk suspension. Here are a few to make a note of:
Maintain a timely shipping standard rate of 99% or higher. Anything below will drop you down in organic rankings.
Make sure that the products shipped rate is 99.5%.
Ensure that the product cancel rate is less than 1.5%.
Make sure that the products returned due to defects or damage is less than 3%.
Ensure that you provide immediate updates related to product information through partner tools. This rate has to be less than or equal to 0.03%.
Ensure that your 90-day Seller Rating is less than or equal to 90% positive.
Make sure that the customer service escalation rate is less than or equal to 0.5% for all orders.
Make sure that each order file is confirmed and received by Walmart within 1 hour of its receipt.
Make sure to give electronic notice to confirm the shipment within 4 hours.
Ensure that the refund requests for your products are processed within a day of receiving from the customers.
Make sure to answer 60% (at least) of customer calls. Anything below 4% will be abandoned from Walmart.
Ensure that 90% of e-mails from customers must be answered in 1 day.
Apart from the above, advertising on Walmart is a great way to increase conversion rates.
Related Content:

10 Incredible Ways To Get Reviews On Walmart

Walmart Free 2-Day Shipping: What is it and How do I get it?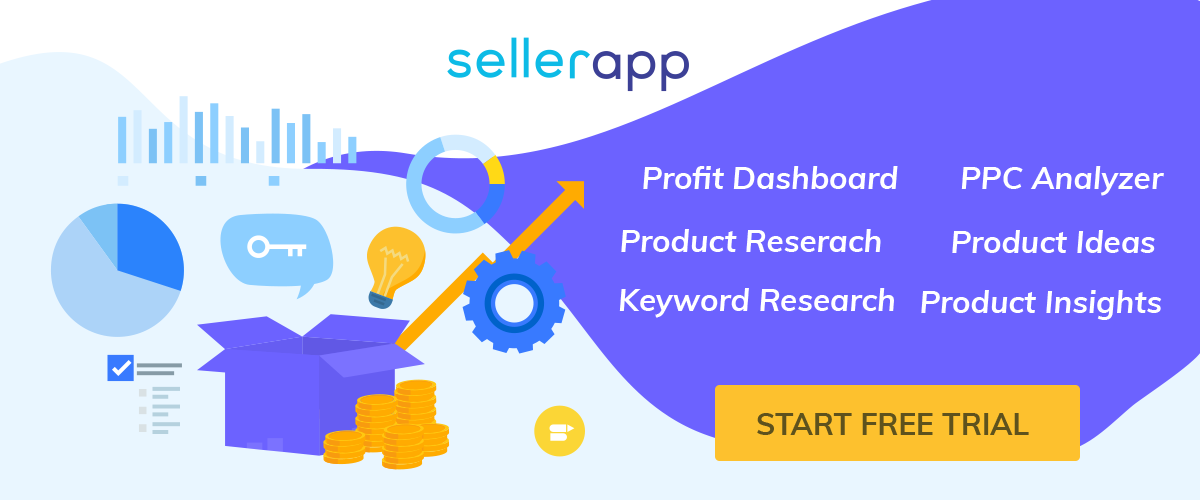 Co-Founder At SellerApp 
Senior IT executive with over 13 years of product development and global consulting experience in large-scale, complex systems and deep technology delivery and management.