Walmart's SEO guidelines, tips to win the buy box, and Walmart Product Ads have already been explained here.
Choosing to sell on Walmart's online marketplace is more like boarding on a newfangled frontier.
This makes it particularly appealing and exciting, as you have an opportunity to target new customers.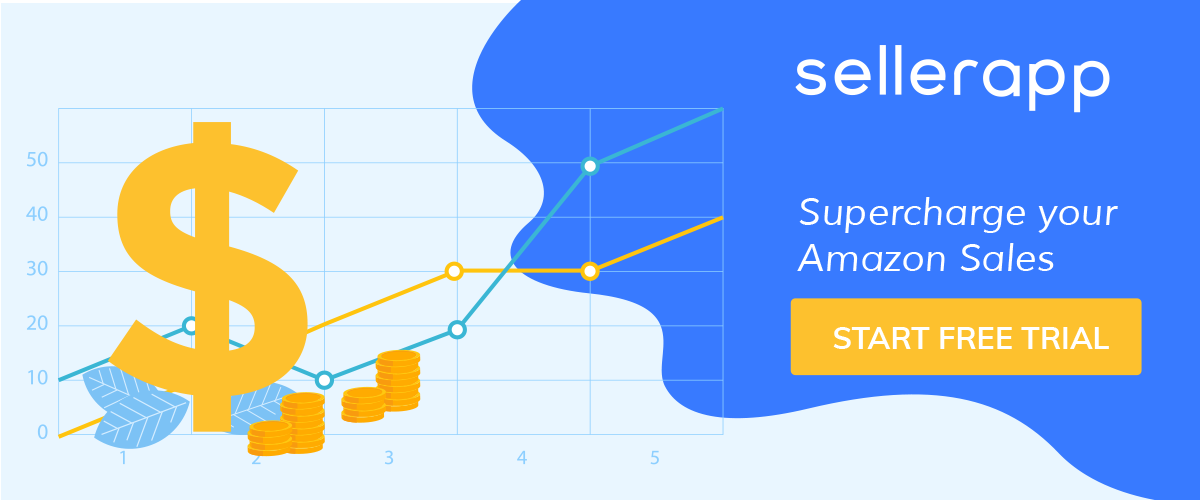 Now, this raises a common question about the Walmart fees for sellers.
Let's understand its charges in detail.
Quick Guide:
Additional Read: 10 Incredible Ways To Get Reviews On Walmart
Introduction
For beginners, Walmart is far from saturated. In fact, some product categories are specifically sparse. It also provides access to a unique set of audiences when compared to eBay or Amazon.
However, Walmart sellers should handle shipping, customer services, exchanges, and returns on their own.
Therefore, only the bestsellers are capable of acquiring the platform's access.
With the right planning, execution, and strategy, sellers will have a positive impact on the results and help expand their business to Walmart.com.
How Much Is The Walmart Listing Fee?
While most online marketplaces impose a specific charge every month or more commonly known as the annual seller fee, Walmart doesn't have any such costs.
Unlike Amazon, your product listings aren't charged on Walmart. It is absolutely free.
This is usually a referral fee (in %) depending on the product category your item is listed in.
Besides this, you get detailed access to your audience, as Walmart gives enhanced options on the performance reports of all third-party sellers, which usually include:
Seller Scorecard: This option provides an overview of the orders, which had complications such as customer complaints, late shipping, etc.
Trust & Safety Dashboard: This option provides a detailed report of the list of products, which Walmart has removed due to non-compliance issues or the sellers who have not adhered to Walmart's Product Policy.
Fulfillment Insights: This option helps you monitor crucial shipping metrics and compare the shipping standards with top sellers on Walmart for clear understanding.
Summary Reports: This option gives customizable, detailed reports to help you have an idea of your catalog's performance, which includes Key Performers, Daily Product Performance, Payment History, and Conversions.
What Is The Cost To Sell On Walmart?
There is no account fee at Walmart. However, on Amazon, as a seller, you have to pay $39.99 every month. Walmart charges only a referral fee (based on the product category) and doesn't impose any charges for maintaining the seller account.

In short, there are no set-up fees, subscription fees, listing fees, monthly fees, and category limitations. Once approved, a seller has access to limitless features.
Referral Fees For Walmart Product Categories
According to Walmart, there are separate referral fees charged for different categories. But make a note that these categories are the ones that are listed in the Walmart Online Marketplace Retailer Agreement. They don't match with the categories that you use for Product/Item Setup.
If you feel that you are charged with an incorrect referral fee for any item, create it with a proper product category that you believe fits the closest.
| No. | Product Category | Referral Fee (in Percentage) |
| --- | --- | --- |
| 1 | Automotive & Powersports | 12% |
| 2 | Apparels & Accessories | 15% |
| 3 | Beauty products | 15% |
| 4 | Baby care products | 15% |
| 5 | Books | 15% |
| 6 | Photo & Camera | 8% |
| 7 | Consumer electronics | 8% |
| 8 | Cell phones / Mobile phones | 8% |
| 9 | Electronic accessories | 15% |
| 10 | Décor & Furniture | 15% |
| 11 | Gourmet foods | 15% |
| 12 | Groceries | 15% |
| 13 | Home & Garden | 15% |
| 14 | Personal & Health care products | 15% |
| 15 | Jewellery items | 20% |
| 16 | Kitchen items and tools | 15% |
| 17 | Travel accessories and baggage | 15% |
| 18 | Large appliances | 8% |
| 19 | Musical instruments | 12% |
| 20 | Music | 15% |
| 21 | Outdoor equipment and items | 15% |
| 22 | Office products | 15% |
| 23 | Pet care supplies | 15% |
| 24 | Personal computers | 6% |
| 25 | Sunglasses, Shoes, and Handbags | 15% |
| 26 | Sports goods | 15% |
| 27 | Video games & Software | 15% |
| 28 | Wheels & Tires | 10% |
| 29 | Home Improvement & Tools | 15% |
| 30 | Games & Toys | 15% |
| 31 | DVD & Video | 15% |
| 32 | Video games | 15% |
| 33 | Video game consoles | 8% |
| 34 | Watches | 15% |
| 35 | Others | 15% |
The Walmart fee structure is simple. From the table above, you can understand that it is commission-based.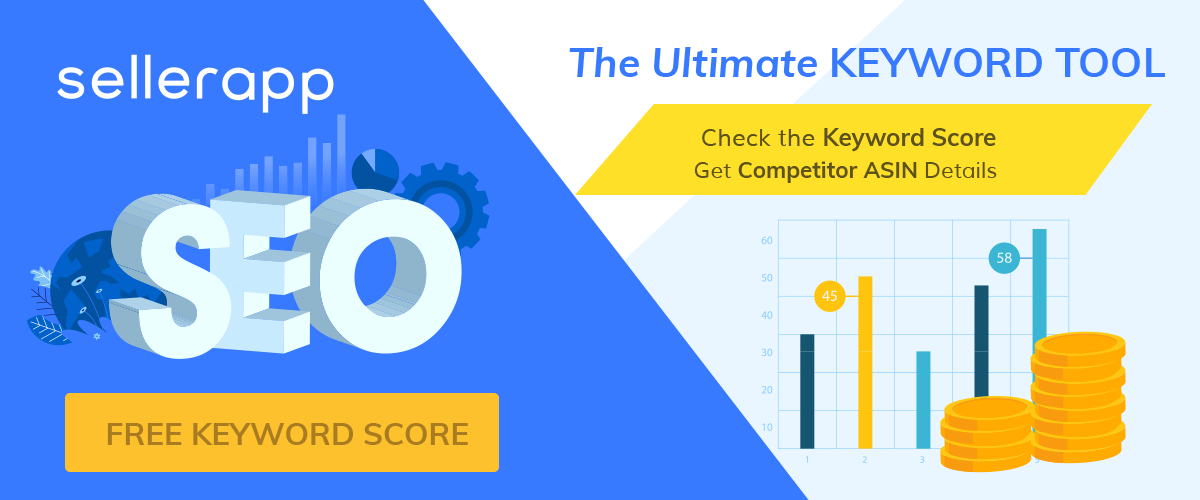 How Are Sellers Paid On Walmart?
Walmart has partnered with www.payoneer.com to process all its payments on Marketplace. Hence, every seller should register with Payoneer to receive the payments.
However, before registering, make a note of these:
The registration process of a new Payoneer account begins at the Seller Center but is completed on the official Payoneer website.
Once the setup process is done, only the users with Admin access can view and manage the entire financial settings for a company.
When a company has more administrators, the respective Payoneer account will still be linked to only one Partner ID. Therefore, all the admins have to log in with the same credentials.
After you register from Walmart's Seller Center link and select Payoneer Bank Transfer service as the payment method, your funds will be directly sent to the bank account you have linked. There aren't any Payoneer fees linked with these money transfers.
However, if you register with Payoneer directly and not from Walmart's Seller Center, there will be a charge of $1.50 while withdrawing the funds from Payoneer Account.
In order to avoid this, you can contact the Payoneer's Customer Support for a refund (the fee incurred for withdrawal). Then, the funds will be refunded automatically to your balance. But each time you withdraw, you have to contact the support team to request for the refund. Hence, get it right at the time of registration.
Steps to set a new Payoneer account:
Step 1: Click on the button "Create an Account" from Walmart Seller Center at the time of registration. However, if you already have a Payoneer account, you can link it to Walmart directly.
Step 2: Enter all the details and when done, you will be redirected to the Walmart's Seller Center page.
Step 3: If the registration is in "pending," the status in Walmart's Seller Center will remain "INACTIVE." But after a few minutes of finishing Payoneer's registration procedure, you will get a confirmation email to alert you that your account has been successfully created, and it is ready to accept payments. When this is done, the status automatically changes to "ACTIVE."
There are 3 other important things to be aware of, as it is related to payments in Walmart Marketplace:
A seller agrees to Walmart's payment schedules and terms in the Retailer Agreement. Typically, they are paid on a weekly basis.
A seller's payment will be the sum of amount received from sales minus the referral fees charged by Walmart. (Total amount = Sale amount – Walmart referral fee).
The payment period ends on every Monday midnight (PST). So, this means that sellers can usually expect their money by noon (PST) following Wednesday.
Once customers place their orders, Walmart passes an authorization for the order and holds them until the sellers confirm that the products have been shipped. Only when this is done, Walmart debits the customer accounts. So, this means that the sales are reported on the date they are shipped and not on the date they are created.
How Do Sellers Work With Walmart?
On the Walmart marketplace, a buyer places his or her order and Walmart pays its sellers only after the product is shipped. But make a note that Walmart does not offer any internal fulfillment program like Amazon.
Therefore, every seller should handle his or her fulfillment on their own. Unfortunately, you might lose money while handling shipping and fulfillment if you do not have scalability and efficient systems. At such times, it is good to experiment. If you feel that you cannot handle it, go for an all-in-one fulfillment solution service that can provide complete warehousing, packaging, transportation, and free shipping for a small charge. This, in turn, will not eat up your profit margins and will save you from unwanted shipping hassles.
Walmart Marketplace Sales Tax
Once you become a certified or registered seller on Walmart Marketplace, you are entirely responsible for the sales tax. Walmart's items are subject to sales tax in all the U.S. states and territories that charge a sales tax.
Walmart's website states that its Marketplace sellers may not accumulate and remit on each sale. The moment you join Walmart's Marketplace, you should incorporate sales tax in the price and further, ship to the places wherever there is a nexus.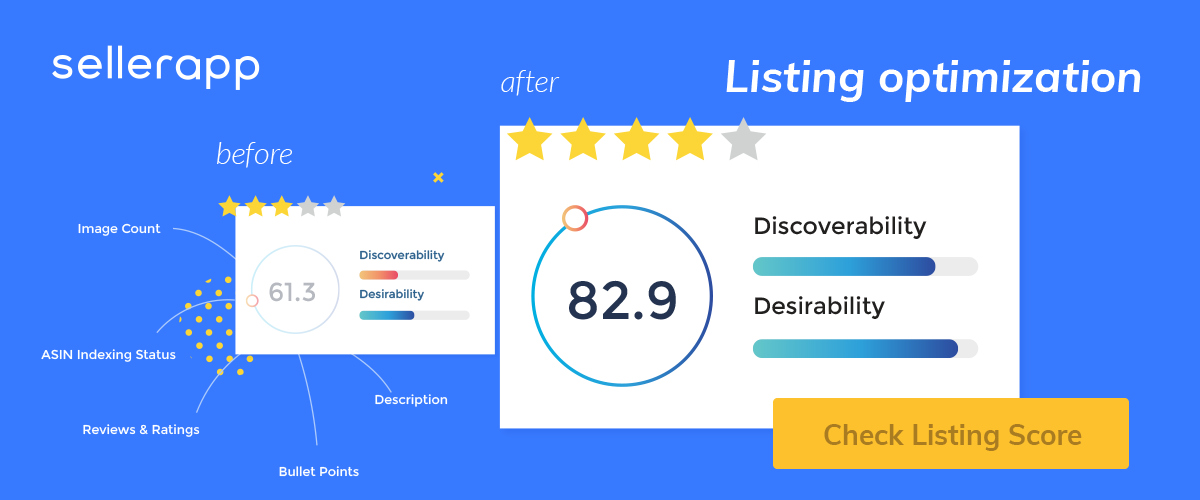 How Are Sales Tax Determined On Walmart?
This involves two key aspects:
1. Items that are purchased from Walmart Marketplace
From your Walmart account, you can view the details of the seller associated with an item. If this is someone other than "Walmart.com," know that you have bought the product from a Marketplace Seller.
In such cases, every Marketplace Seller is responsible to collect and remit the respective sales tax for every item that he or she sells. The seller can either choose to add the tax amount with the product's price or display the tax amount separately. Marketplace Sellers might not charge a tax amount in all the territories and 50 states in the United States.
Therefore, customers might or might not see tax charges while adding items to their carts. For Walmart tax policies, contact information, and seller details, you can visit Marketplace Retailer Information Page anytime.
2. Items that are purchased directly from Walmart.com
Keep in mind that tax is imposed only for orders that are shipped to US states, territories, and protectorates where a sales tax is applicable. Orders that are shipped to an FPO/APO military address don't have any tax charge. The tax amount that is being charged depends on the present norms.
In addition, shipping charges and gift wrap might be subject to taxes in certain states. In the case of returns, the tax will also be refunded. However, Walmart Gift Cards that are bought from Walmart store or its official website isn't taxable.
Note: The local and state tax charges can change at any time.
Dos & Don'ts While Pricing The Items On Walmart
You might think that you have complete flexibility on how you set up the prices for your items online. But when it comes to pricing on Walmart, there are many dos & don'ts you need to be aware of.
Since Walmart's slogan says "Lowest Prices Every Day," it is important to set the prices right before going live. The way you set the prices directly plays a key role in winning its Buy Box.
On the other hand, you can sabotage your sales and conversion rates if you fail to pay attention to Walmart's pricing policies. There are clear guidelines that state how sellers should operate on its platform.
Let's get into the details.
Do's:
1. Check for every possible cost factor that can affect the results while pricing the items. Every online seller has unique approaches to price an item. These are usually determined by the following aspects:
Shipping fees
Cost of the product
Walmart Marketplace fees
Customer service charges
Labor cost
Cost for returns
Overhead cost (water bills, electricity, tools, etc.)
Apart from the above, Walmart has nuanced pricing guidelines that direct how a third-party seller has to operate to maintain its marketplace eligibility criteria. This only means that every seller has to think in every direction before setting the price for a product.
To set the price for an item, two factors are to be considered:
Adhere to the Walmart pricing policy to prevent your listing from being removed or suspended.
Make sure that you haven't set higher profit margins. Keep a minimum profit for every sale.
2. Aim for the lowest price possible to win the buy box. There aren't clear statistics on the number of sales derived from Walmart Buy Box. However, experts claim that the Walmart Buy Box algorithm has two simple and yet important rules:
Ensuring that your product always has "stock availability" and doesn't run out of stock.
Ensuring that the product has been priced the lowest.
The above two aspects ensure that there are higher conversions.
Don't:
Charge low prices on other websites for the same items that you sell on Walmart. This mistake is something most sellers tend to do to make more money. If you play this game, you are going to do big harm.
This is because Walmart's algorithms constantly and automatically check other websites and verify if the items sold on its marketplace have the lowest prices.
According to Walmart's Seller Center,
"Sellers at Walmart Marketplace are completely responsible to set and maintain their prices. Walmart is committed to helping people save money so that they can live better."
To deliver this promise, they have enacted some automated rules to identify and eliminate products with high uncompetitive prices."
Its pricing rules can be broken down into two categories:
Price Parity Rule: As far as this is considered, Walmart will unpublish the items automatically from its Online Marketplace if customers tend to save some money by buying the same product from the same Seller but on any other competing website (including the shipping cost).
Price Leadership Rule: According to this rule, Walmart will unpublish the items automatically from its Online Marketplace if customers tend to save significantly by buying an item from any other competing website, irrespective of whom the seller is. This includes the shipping cost as well.
If Walmart's automatic price monitoring system finds any discrepancy in pricing, it considers it as a policy violation. In such cases, your product listing will be automatically unpublished from the marketplace.
When this happens, you will be notified through the section "Manage Items Report" in Seller Center. However, you can take appropriate actions to fix this issue.
But they say, it is better to prevent it than to suffer from it. So, make sure to set the lowest price possible and pay attention to other marketplaces where you sell the same product.
Conclusion
Undeniably, Walmart's online marketplace is gaining more popularity, growing fast, and attracting more shoppers every day. Walmart understands the importance of third-party sellers and the kind of business they bring to Walmart.
They bring a variety of products to the lot and actively seek new participants. However, not all can get through their stringent approval process and start selling on Walmart.
When it comes to a third-party seller, Walmart checks for the following key criteria:
Established marketplace or online sellers (perhaps, if you are an Amazon seller already, it will help for faster approval)
Unique collections and brands
Sellers who have their websites
Sellers with reasonable or mid-range pricing
With the parameters mentioned above, there are higher chances that Walmart will approve you as its marketplace seller. Moreover, their setup process and product listing requirements aren't onerous, as you will already have good experience working with other e-commerce platforms. Once approved, you can start selling and enjoy a good amount without any hidden cost.
Related Content:
10 Walmart Selling Strategies That Can Help Drive More Sales
Get Approved To Sell On Walmart Marketplace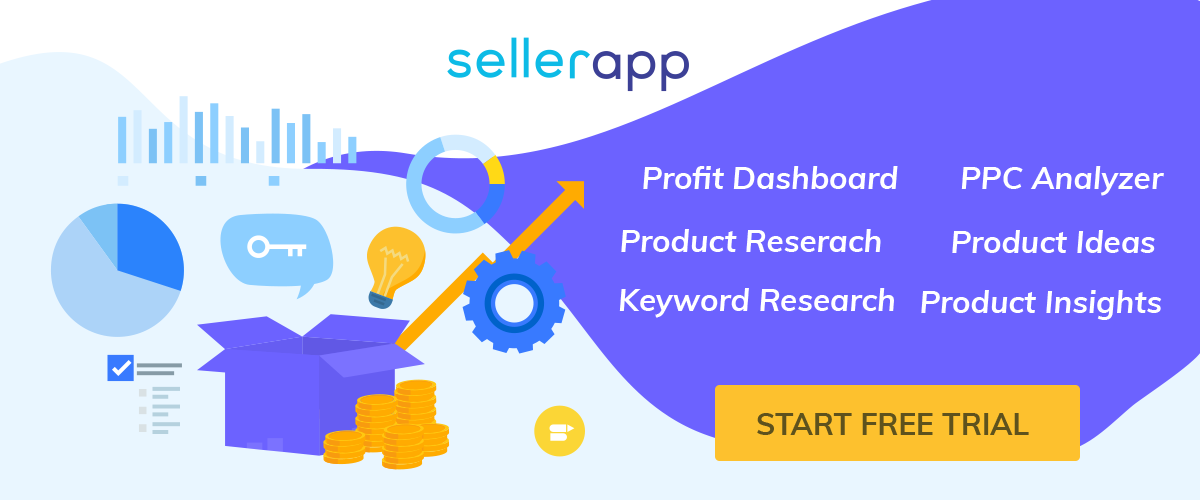 Was this post helpful?
Let us know if you liked the post. That's the only way we can improve.