SellerApp believes in empowering Amazon sellers of all sizes with powerful data analytics and tools to master and ace their seller game. Presenting – the SellerApp Freemium plan! Take a look at everything we have on offer for you and we can guarantee no other Amazon seller platform gets as good as this.
So what is SellerApp Freemium?
For the first time, SellerApp Freemium allows you to use the platform and all its various features for free forever! Yup, you heard that right and you don't even need to provide any credit card details! From Product Research to Keyword Research, Advertising, and more – you can leverage it all. However, there are some limitations on the tools so let's take a close look at what the Freemium plan entails.
SellerApp Freemium features:
The SellerApp Freemium plan gives you access to all of SellerApp's advanced tools needed to monitor and scale your business.
Listing Optimization
Create top-notch listings with our listing quality tool and make improvements to your existing listings for them to rank well with Amazon SEO. Identify key areas of your listing – title, bullet points, description, etc, to fine-tune them according to expert listing practices.
Check the discoverability and desirability aspects of your listings along with a listing quality score to enhance them and boost your Amazon sales. Analyze competitor listings in just a few clicks to leverage the gaps in their SEO strategy.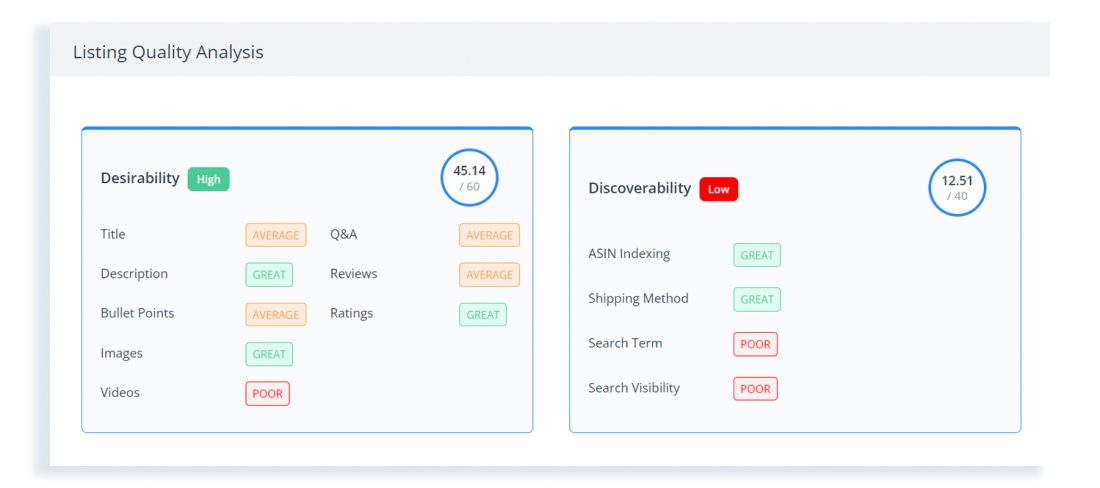 Product(s) Tracking
The first step to using our Amazon Product Intelligence feature is to begin tracking products. With Freemium, you can track up to 2 products which can be your own or your competitors'. It allows tracking of critical metrics like Amazon BSR, ratings, revenue, pricing, and more.
You can also track competitors' products to see what products are generating the most sales and why the level of indexing status as well as the organic ranking that has been achieved.
Track a product for its keyword relevance scores, monthly search volume, CPC, and other high-converting relevant keywords. Track the indexing of a product's keywords along with changes in the quality of a listing. Tracking enables you to take quick remedial actions so that nothing hampers your sales and visibility on Amazon.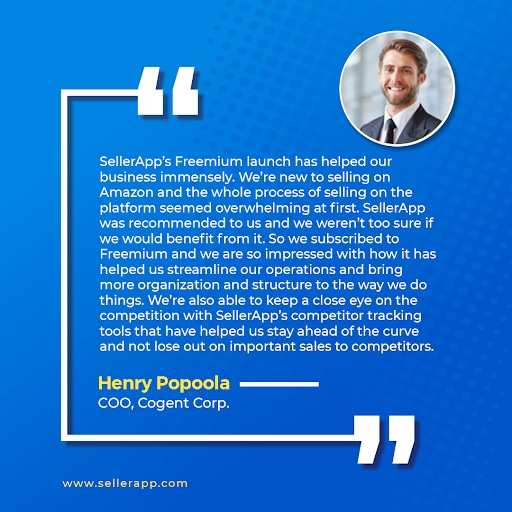 Product Research
To win with Amazon, you have to find a profitable product that has high demand and low competition. Our Amazon Product Research tool comes equipped with smart filters to dig deep into every category and niche and analyze products at a granular level.
Track products according to important metrics and analyze their changes in BSR, pricing, ratings, and even according to their listing quality. You can conduct 10 searches a day for the products you want to research. Analyze competitor products as well and the keywords they've used to see what generates sales for them.
Use SellerApp's proprietary Product Opportunity Score to gauge a product according to six crucial metrics – PIS Index (Product Innovation Scope), demand, competition, overhead costs, revenue potential, and profit margins and find a winner for your next product launch.

Keyword Research
Keyword research is a crucial part of selling on Amazon. Targeting the right keywords that bring traffic, conversions and clicks are vital for amplifying your presence and visibility and achieving a good organic ranking.
The performance of your PPC campaigns is also heavily dependent on the keywords that you bid on. With SellerApp Freemium, you can conduct 10 searches a day for potential keywords you would like to use in your listings or PPC. You can get important information on keywords like CPC, search volume, indexing information, and more so that you can narrow down on high converting and low competition ones to use.
The Reverse ASIN lookup allows you to check on competitor keywords and gives you insights on potential keywords that should be included in your listings as backend search terms. Leverage SellerApp's database of 135M+ keywords and find long-tail keywords that shoppers are using to discover your products. Long-tail keywords have low competition and including them in your listings improves your conversion rate. Analyze keywords by their relevance score and win top-ranking positions on Amazon SERPs so that you don't lose out on important keywords' sales to competitors.
Read our help article on conducting keyword research for a more detailed understanding of how the SellerApp software can help.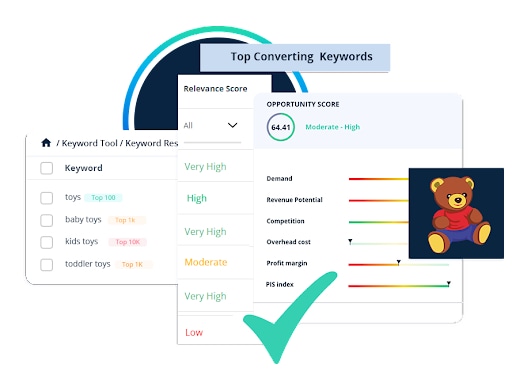 Advertising
You can connect your Amazon Advertising account and use state-of-the-art optimization and automation tools for an ad spend of up to $1000. SellerApp's Amazon PPC tools are the most efficient in controlling ad spend with bid optimization, reducing ACoS, and generating a high RoAS.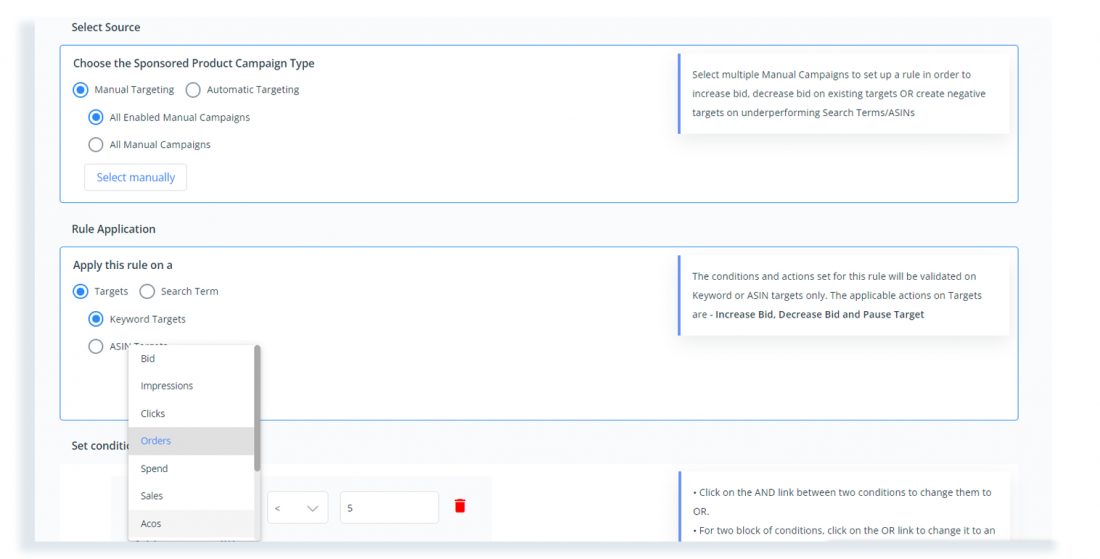 You can set up custom rules and define the conditions that trigger them – impressions, clicks, RoAS, impressions, etc. You can also decide the frequency for when you want the rules to run i.e. which days of the week. The Amazon dayparting option allows you to run your ads at the most optimal times of the day and you can mark Negative rules to define negative exact or negative phrase targeting.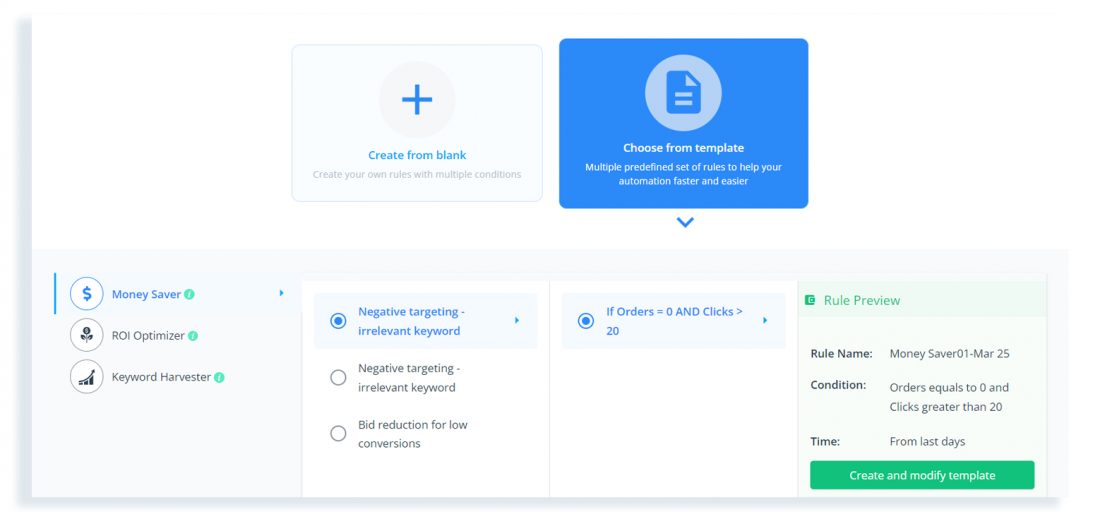 You can also choose from rule templates and explore the Keyword Harvester, ROI Optimizer, and Money Saver options to automate your ads. Read our help article on automation rules for a more detailed understanding of how our AI-backed tools run your campaigns with maximum efficiency.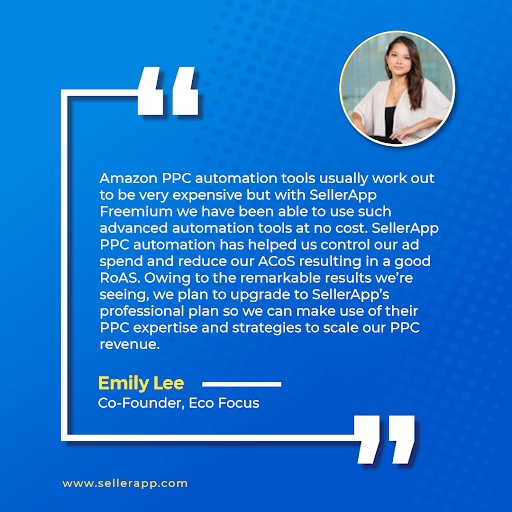 Sales
SellerApp's Amazon Profit Dashboard gives a clear snapshot of your revenue and sales with accurate sales predictions. Check your inventory health to make sure you never run out of stock, especially during a crucial time, and keep up your sales momentum.
You can connect your Amazon seller account and analyze your sales for revenue of up to $10000. Get insights, accurate sales data, and predictions so that you can ascertain product demand and effectively maintain sales momentum. Stay on top of trends and sales spikes and leverage crucial metrics to accurately gauge your current as well as future sales performance.
We provide you with valuable business reports that help you focus on the products that are generating the most sales and to eliminate the underperforming ones. Read our help article on inventory management to know more about how SellerApp can help you stay on track and increase your profits.

Keyword Tracker
It is of paramount importance to track the performance of your keywords so that you know which ones to concentrate on and which ones are not bringing you any clicks or conversions.
You can leverage the Amazon Keyword Tracker to track 5 keywords for up to 2 ASINs. Track your keyword rankings as well as your competitors', keyword trends, search volume, clicks and conversions, and more. Enhance your Amazon SEO with reliable keyword data and metrics.
Improve the level of visibility of your listings and PPC performance by filtering out the non-converting keywords and retaining the ones that generate a high ROI. The Keyword Rank tracker also analyzes competitor keywords and ranking so that you can optimize your keywords by closing the gaps in your competitors' keyword strategy.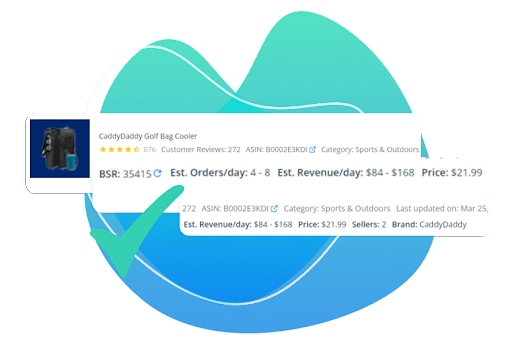 Data Retention
We store our customers' data as an active data warehousing solution enabling them to use it as cold storage for sales and advertising analysis.
Apart from the Freemium plan, SellerApp also has pricing plans starting at $39. The Pro-Lite and Professional plan also come with free 7 day trial periods during which you can use all the features with varying limitations and test out the platform. This way you can make an informed decision on what plan suits you best.
Business Monitoring
The SellerApp dashboard monitors and provides you with real-time alerts on critical aspects of your business. You don't have to spend hours manually scrutinising important business metrics anymore as we provide you with the right data at the right time. You can set alerts for revenue, changes in competitors' listing quality, and pricing.
You can also activate Whatsapp alerts for crucial business metrics for a charge of only $10. Business monitoring helps you stay on top of your business and consolidate your position in the market. You can set a dedicated contact list for alerts so that you can take action immediately, not lose out on sales, and rectify any errors that could adversely affect you.
Conclusion
With SellerApp Freemium, you can unlock a world of new opportunities and explore all possible avenues for scaling your business. Analytics, tracking, and SellerApp's AI-based algorithms will ensure your business is on track and help you resolve any issues that may arise with your business as quickly and efficiently as possible. So subscribe now and start leveraging powerful software for your Amazon business free of cost!
Additional Guide:
Understanding Amazon Account Health Rating 2023.
Was this post helpful?
Let us know if you liked the post. That's the only way we can improve.