Walmart is among the largest online retailers in the United States, trailing only behind Amazon and eBay in terms of market share.
In a bid to increase its presence online, Walmart introduced a feature that has proven to be quite popular among its customers – Free 2-day shipping.
This is practically Walmart's way of responding to Amazon's Prime that comes with a range of exciting shipping benefits.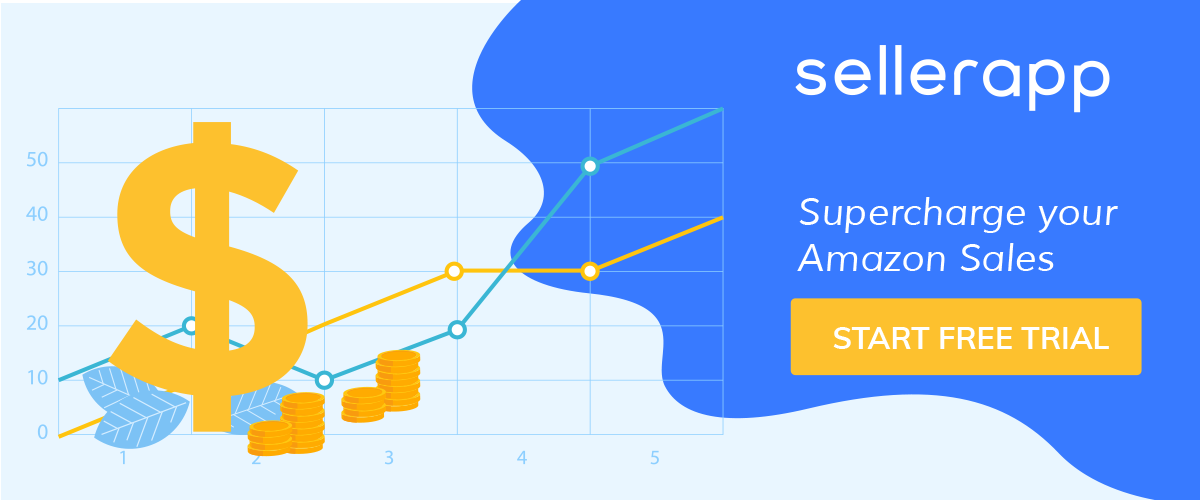 What is Walmart Free 2-Day Shipping?
As the name suggests, Walmart Free 2-Day Shipping implies that any product that carries this tag line will be delivered within 2 business days, for free in the United States.
There is a minimum order value of $35 for customers on eligible products, to avail of the free 2-day shipping benefit.
Nonetheless, the order value far outweighs the benefits. After all, customers love fast, free shipping!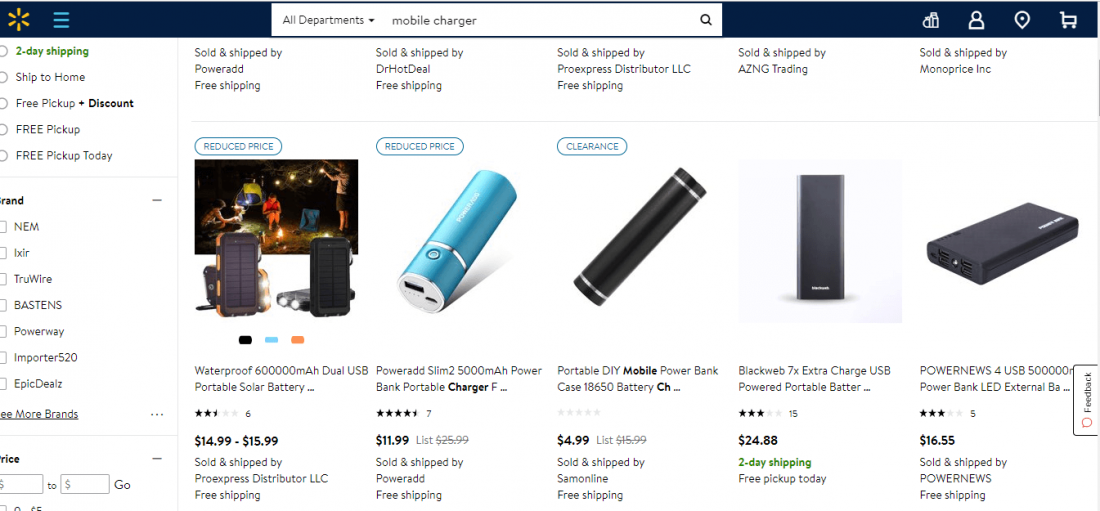 Case in point: For the full fiscal year 2018, Walmart reported a massive surge of 40% in its online sales over the same period, the previous year.
With that in mind, Walmart is also slowly starting to base its site around the fast shipping tags.
People love expedited shipping, and by giving its customers just that, Walmart is increasing its value in the online retail segment.
This is evident from the screenshot attached below, which clearly illustrates the significance of its shipping program.

Products carrying the Free 2-Day Shipping tag will appear:
Within Walmart's search results on the SERP
At the bottom of the product listing page in the Sponsored Products segment
In the 'Related Products' and 'Customers also bought these products' sections
Why is Walmart's Free 2-Day Shipping Feature Important?
For customers, this feature serves as great news as it allows them to get their products in practically 48 hours, without paying any extra fees. But for present Walmart marketplace sellers and prospective merchants who are looking to sell on the Walmart marketplace, this aspect is a game-changer for many reasons.
As we mentioned earlier, Walmart is giving priority to faster delivery options. Many Walmart merchants are also beginning to notice an improvement in their listings rank after getting the approval for the 2-day shipping program. Furthermore, within the search results, the '2-day shipping' line is in bold green and is clearly meant to catch the eye of the customers. This brings us to point one: increased visibility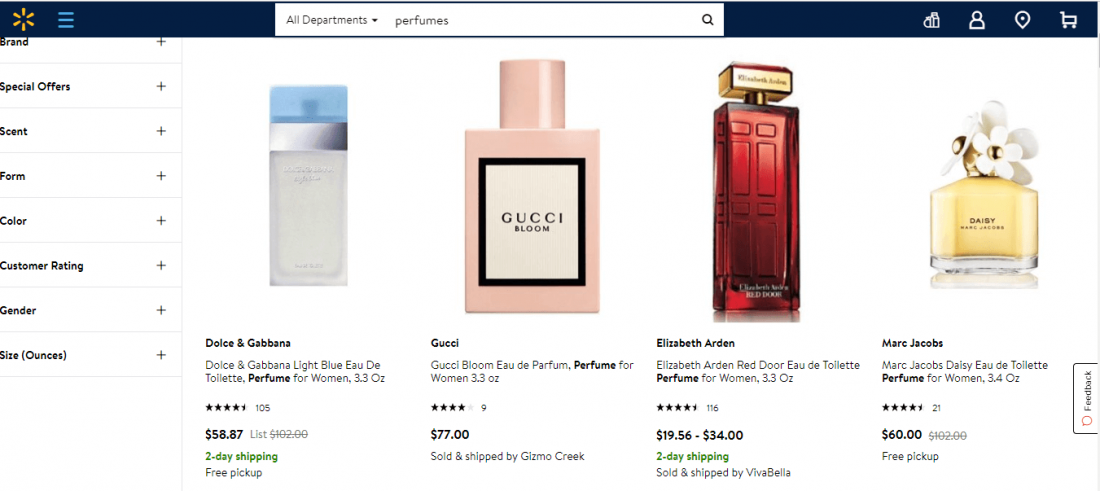 Increased Visibility and Exposure
Products within the search results will stand out from the rest based on the shipping options and prices they offer. While the two are equally important, customers are more likely to buy a product that offers expedited shipping.
For this very reason, Walmart also allows its buyers to filter the products based on shipping options available, like here: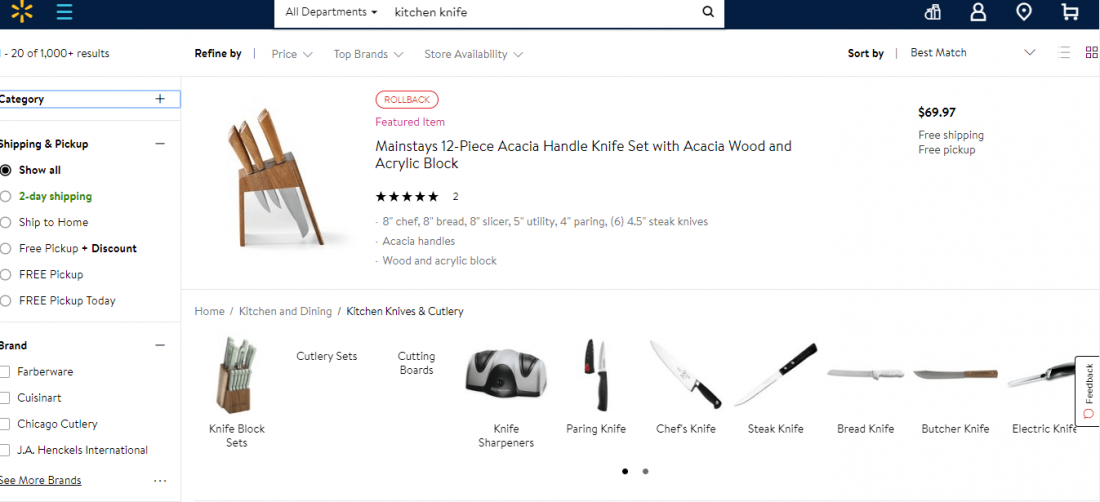 As we can see, there are more than 1,000 results for 'Kitchen knife.'
However, after hitting the '2-day shipping' option, the search results will be narrowed down from 1000+ products to just 452 items, for this particular keyword.

The minute this happens, you are no longer competing with hundreds of products. Instead, you are now competing with just a handful of items. In other words, with just one simple click from the buyer, your competition has reduced massively, and your products have now got improved visibility.
Therefore, the free 2-day shipping option serves as an excellent way to reduce the competition and make your product noticeable to the buyers.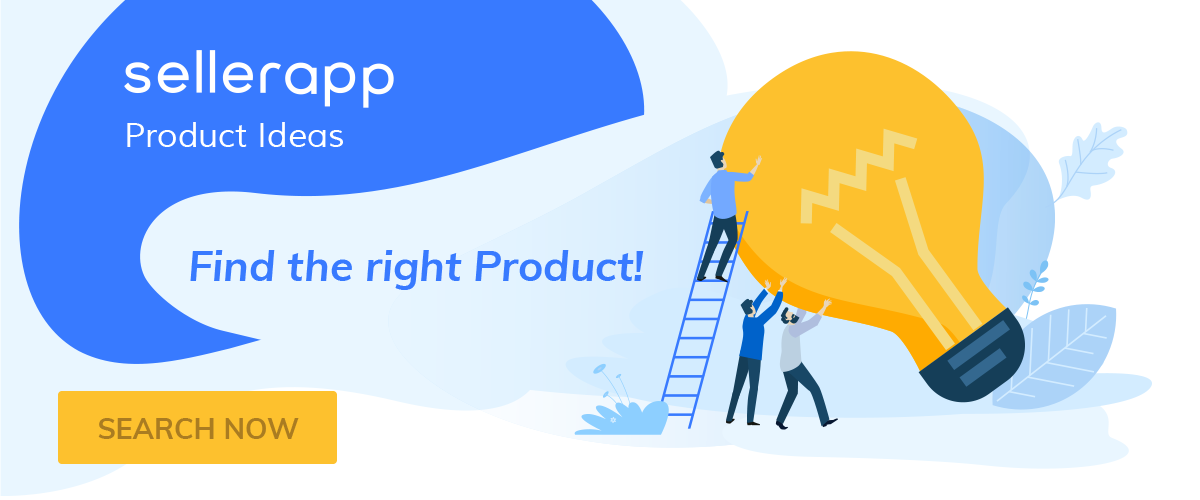 Greater Chances of Winning the Buy Box
The much-coveted Walmart Buy Box is a seller's best friend on the marketplace. If a seller gets this, he/she has a much better chance of winning that sale than other competitors for the same products. While there are a number of factors that go into winning the Walmart buy box, offering free 2-day shipping is certainly one of them. However, with this, you must also make sure that all of your other seller metrics are in place perfectly to add to your chances.
Drive More Traffic and Sales
According to a study conducted by UPS last year, more than 50% of online shoppers in the US give high preference to free shipping when it comes to checking out. With no shipping costs, you are also reducing the chances of incurring cart abandonment.
Therefore, it goes without saying that as the visibility of your product improves with the fast shipping options, your chances of generating sales also enhance greatly. With customers narrowing their preference down to those items that deliver their products swiftly, your odds of landing conversions improve massively if you can meet their requirements. In turn, this will enhance your orders and revenues.
Recommended Guide: Amazon Lightning Deals.
How to Get Approved for Walmart's Free Two Day Shipping Program?
Considering the host of benefits that come with Walmart's Free 2-Day Shipping feature, it certainly comes as no surprise to see that you need to fulfill strict eligibility criteria to join the program.
This is because Walmart itself hasn't got a fulfillment network of its own unlike Amazon and hence, it requires its sellers to fulfill their orders themselves. However, this free 2-day shipping benefit comes with a lot of added responsibilities, and Walmart, on its part, wants to be certain that sellers can handle them. Therefore, to begin with, here are some of the conditions that you need to meet to be considered for the program:
At the time of applying, you must have been a Walmart marketplace seller for more than 90 days
In the previous 30 days prior to the application, you must have fulfilled at least 100 orders
You must have a return's policy that is generous and centered around the customers
Once you meet fulfill these conditions, here are some of the critical metrics that you need to maintain:
On-time shipping rate of more than 95%
On-time delivery rate of more than 95%
Cancellation rate of less than 1.5%
Valid tracking rate of over 95%
It is only after you meet all the aforementioned conditions that you can apply for the free 2-day shipping program. To do so, you need to visit the Seller Center profile and submit your request. Walmart's executives will review your profile and check whether you meet all the conditions stated above. You will hear from them within 48 hours of submitting your application.
In Conclusion
Walmart is swiftly becoming one of the most preferred ways for established online sellers to diversify their sales channels. Being still relatively new in comparison to Amazon and eBay, the competition is still low, and the potential is high. Its focus on fast shipping has made it possible for sellers to improve their product's visibility on the marketplace and drive more people to their listings. But these added benefits come with certain conditions that need to be met before Walmart sellers can join the program.
Related Content: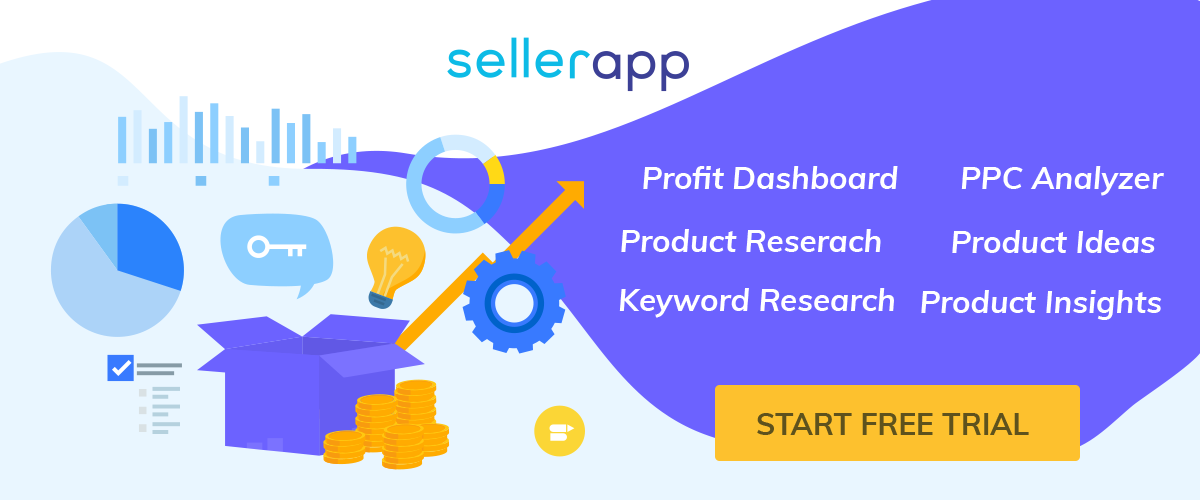 Was this post helpful?
Let us know if you liked the post. That's the only way we can improve.