Amazon DSP: Leverage Advertising To Gain More Customers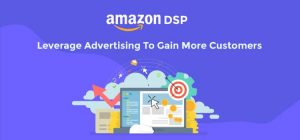 Amazon has turned out to be a dominant force now – something that the retail world hasn't seen.
Only Amazon can create an international shopping holiday so effectively that it smashes its own sales records every year.
Thanks to its "advertising platform" – it has helped many sellers in their business growth.
Talking of advertising, you must have heard about Amazon DSP quite often.
Ever wondered what it is? How does the model work? How it benefits the sellers?
Well, let's quickly get into the details then.
Quick Guide:
But before that, here are some interesting facts.
Did You Know?
The number of brands that use Amazon DSP has increased by 50% this year. (MediaRadar Source)
The data from Pathmatics reveal that only Google has a high number of sites featuring its buy ads than Amazon. (Source)
About two-thirds of all the display ads in the digital world will be programmatic and will reach to $84.9 billion. (MarketingDive Source)
What Is Amazon DSP?
Amazon DSP (Demand Side Platform) is a part of the Amazon Advertising program, which allows agencies and advertisers to reach diverse audiences throughout the web programmatically.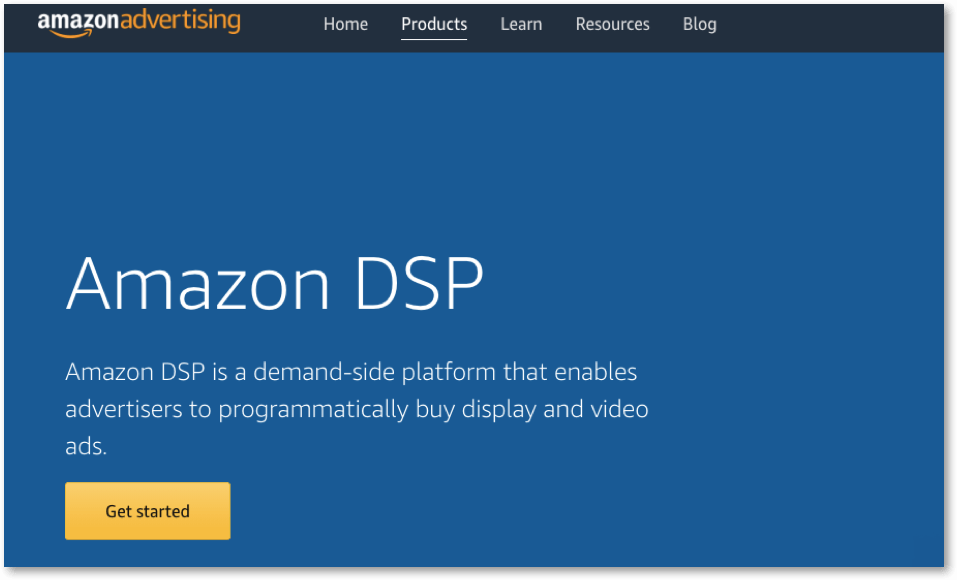 From HTML offerings to placing banners on the home page, Amazon DSP is one of the most sorted premium advertising available within the Amazon Vendor Services. The Demand-Side Platform (DSP) is a software, which provides centralized, automated media buying from various sources.
Amazon Advertising has two sides, which include:
Advertising Console – Geared towards "Pay Per Clicks (PPC)"
Amazon DSP — Geared towards "Display Ads (Pay for Impressions)."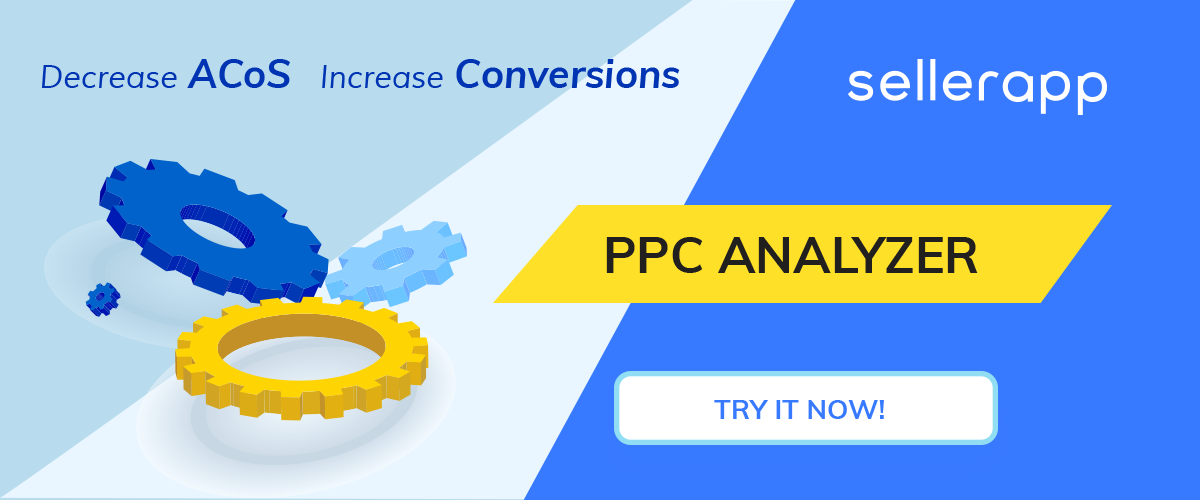 With Amazon's Demand-Side Platform, you can leverage its customer data and target potential shoppers on Amazon websites – both in web and mobile app.
So, what has changed with Amazon Advertising now?
Rather than selling ad products via three different advertising services —AMG (Amazon Media Group), AAP (Amazon Advertising Platform), and AMS (Amazon Marketing Services), — Amazon has consolidated everything into a single marketplace known as Amazon Advertising.
Now, the Amazon Advertising Platform is renamed to Amazon DSP (Demand-Side Platform).
The Headline Search Ads are renamed to Sponsored Brands.
The AMS Console is renamed to Advertising Console.
Currently, Amazon Advertising includes all ad products such as Amazon DSP, display ads, video ads, stores, sponsored brands, sponsored products, and Amazon measurement solutions.
In this walkthrough video, Ankitha explores the functionalities of the new 'Product Targeting' feature. WATCH:
Why did Amazon come up with these changes?
AMG, AAP, and AMS were originally created when advertising wasn't of much importance to Amazon. The vendors who sold items on Amazon utilized one service whereas sellers who sold their own items on Amazon made use of another.
The ad products were spread only between the services. Therefore, an advertiser willing to run a headline search ad or a video ad, had to work with Amazon Media Group and Amazon Marketing Services. These divisions made it complicated for advertisers to even navigate to Amazon ad services.
But as the importance of its advertising platform grew (which is now worth a whopping $2.2 billion revenue), it saw a year-on-year incline by 129%.
When Amazon reported its Q2 earnings, the company realized its importance to streamline the facilities for its advertisers.
How Does Amazon DSP Works?
Amazon DSP ads appear on Amazon's collection of its online properties and mobile users (Android, iOS, and Kindle Fire).
These display ads use different remarketing strategies for retargeting the customers, especially the ones who:
Visited Amazon pages recently but didn't make any purchase.
Looked at the competitor's items on Amazon.
Searched for products on many branded websites.
Display ads can make use of information and images from Amazon's product pages in order to grab the attention of customers who are browsing other sites and who aren't shopping actively. With these ads, they catch their attention and reroute them again to generate a sale.
1. Exclusive audience access
As the audience lists are restricted to Amazon-owned DSP, targeting abilities are the program's biggest distinguishing advantage. Since there is a complete amount of sales happening on Amazon with a massive customer base, accessing DSP provides an advertiser with high-intent, granular segments that are most possibly to become buyers.
2. High-quality and unique inventory
You can programmatically reach your target audiences via Amazon Publisher Services and 3rd party exchanges across:
Amazon-owned apps and sites
Leading publishers' websites
Amazon DSP enables an advertiser to purchase across all the major or big exchanges. But it went one step ahead with its connected TV offerings (Alexa devices, Fire Sticks, and Hello!), with Amazon Publisher Services and O&O (Owned & Operated) properties. This helps for high-visibility impressions:
Connected TV Offerings: With hyper-granular audience targeting and un-skippable full-screen ads, Amazon offers every advertiser the influential one-two combo pack of rapt audience and relevant ads. Moreover, with Amazon's importance on Prime video content and streaming devices, you can reliably grow your viewer base.
Amazon Publisher Services: This is a subset of ad publishing available in the platform itself. It is aimed to keep advertisers bigger in the waterfall and give direct deals with some high-quality publishers.
Amazon O&O (Owned & Operated) Properties: This is another influential move. However, the Web inventory and Amazon app are accessible only through Amazon DSP. Though these ads tend to have low viewability, an advertiser can still benefit from product remarketing, brand halo remarketing, and pixel-based retargeting — to create brand awareness and influence potential shoppers.
3. Brand safeguards
Amazon DSP uses both third-party and its own solutions to maintain brand safety and quality standards, be it manual website reviews or real-time bid evaluations.
Also known as AAP (Amazon Advertising Platform), Amazon DSP is an effective display advertising platform, which utilizes technology to buy as well as manage your video and display ads mix more efficiently.
Note: Amazon DSP is available either as a "managed service" directly from Amazon or as a "self-service" via accredited agencies. DSP is the only way an advertiser can target Amazon shoppers specifically and buy an AD space on Amazon's websites.
These ads help sellers reach a wider audience and can show up in any one of these forms:
Mobile & desktop display ads
Mobile banner ads
Mobile interstitial ads
Video ads
Let's understand each in detail.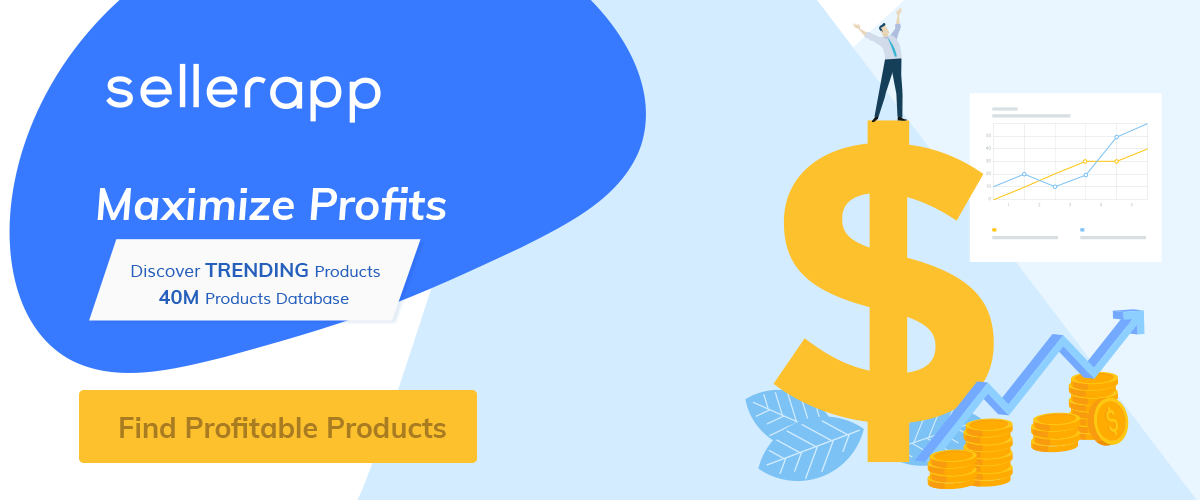 1. Mobile & Desktop Display Ads
Keep in mind that Amazon DSP has standard sizes to display your ads on Amazon and other websites on the web.
| Ad Placement | Creative Dimension | Ad Size | File Format | Maximum File Size |
| --- | --- | --- | --- | --- |
| Medium Rectangle | 300 x 250 px | 300 x 250 px | PNG-8/JPG | 40 KB Static, 200 KB HTML, (50 KB IT, FR, JP, ES) |
| Leaderboard | 728 x 90 px | 728 x 90 px | PNG-8/JPG | 40 KB Static, 200 KB HTML, (50 KB IT, FR, JP, ES) |
| Wide Skyscraper | 160 x 600 px | 160 x 600 px | PNG-8/JPG | 40 KB Static, 200 KB HTML, (50 KB IT, FR, JP, ES) |
| Large Rectangle | 300 x 600 px | 300 x 600 px | PNG-8/JPG | 40 KB Static, 200 KB HTML |
| Billboard | 970 x 250 pixels, 800 x 250 px (DE) | 970 x 250 pixels, 800 x 250 px (DE) | PNG-8/JPG | 200 KB |
| Mobile Leaderboard | 640 x 100 pixels @2X (mandatory) | 320 x 50 px | PNG-8/JPG | 50 KB |
| Mobile Detail & Search Results page | 1242 x 375 pixels @3X (mandatory) | 414 x 125 px | PNG-8/JPG | 100 KB |
2. Mobile Banner Ads
The Mobile banner ads give advertisers the opportunity to reach as well as target different mobile users (Android, iOS, and Fire Tablet).
Image Banner Ads
| Size of the Ad | Creative Dimensions | File Format | Maximum File Size |
| --- | --- | --- | --- |
| 320 x 50 px | 640 x 100 pixels @2X (mandatory) | PNG-8/JPG | 50 KB |
| 300 x 250 px | 600 x 500 pixels @2X | PNG-8/JPG | 200 KB |
| 728 x 90 px | 1456 x 180 pixels @2X | PNG-8/JPG | 200 KB |
| 414x125 px | 1242 x 375 pixels @3X (mandatory) | PNG-8/JPG | 200 KB |
Rich Media Ads (served by third-party only)
| Size of the Ad | File Format | Maximum File Load |
| --- | --- | --- |
| 320 x 50 | HTML | 100 KB |
| 300 x 250 | HTML | 200 KB |
| 728 x 90 | HTML | 200 KB |
| 600 x 90 | HTML | 200 KB |
| 1024 x 50 | HTML | 200 KB |
Amazon also recommends you to follow these guidelines for mobile banner ads:
If the background image of a "creative" uses a pattern, text, or photo, then it must be simple, understated, and non-distracting.
The text must be minimal. Eliminate any extraneous or unnecessary language.
A "creative" must have a visible and clear non-white border of 1-pixel or high contrast or dark background color, which differentiates it from the site's content.
The font size shouldn't be less than 16pt (@ 2X resolution). It should also be readable when viewed in any device.
The advertiser's name or logo should be included in the mobile banner ads.
It is important to use a copy message or headline too.
Though animation (like animated GIFs) is allowed, it isn't recommended for Amazon DSP's mobile banners.
3. Mobile Interstitial Ads
Amazon enables app developers to integrate interstitial ads (full-screen) inside their applications with the help of Mobile Ads API (Application Programming Interface).
These ad units don't appear on Amazon's Mobile Shopping. The most important thing, they always have a close button.
Amazon offers 2 interstitial advertisement templates:
Full Screen Image
Medium Rectangle
Both these templates are responsive (or mobile-friendly) and will fit any mobile's screen. An interstitial ad is automatically overlaid with the AdChoices icon (top left side) and a clear "close" button (top right side).
Interstitial advertisements are supported in iOS, Fire, and Android (both tablets and smartphones).
A. Full Screen Image
The template – Full Screen Image – covers the entire screen of the device with one clickable image. This image is resized automatically to show a crisp, guaranteed "safe zone" with low latency on tablets and smartphones.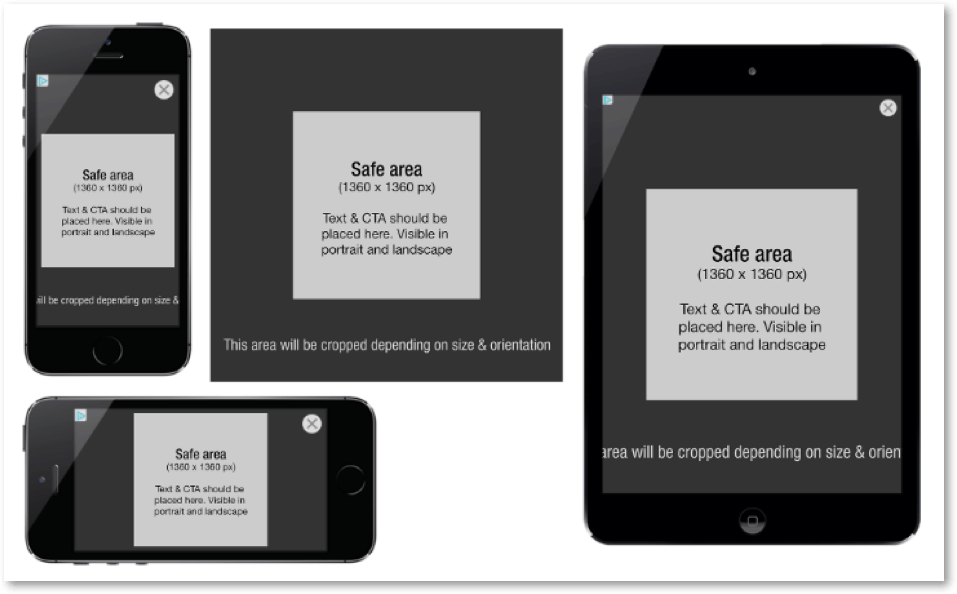 Creative guidelines:
The design of the background image should be 2560 x 2560 pixels.
Every important content (text, logos, CTA (call to action)) should be within the "safe zone" of 1360 x 1360 pixels to make sure that they are visible and clickable.
The image size should be less than 2MB.
Always include a noticeable button-like CTA inside the "safe zone." This helps customers to know where the ad should be tapped.
The button's minimum height should be 160 pixels.
The minimum size of the font should be 48pt — to ensure that ads are readable even on small phone screens.
The disclaimer or legal text is restricted to 2 lines with a 48pt font size minimum and inside the safe zone.
Never include borders around the creative's edge.
Make sure to fill the space outside the safe zone with patterns, lifestyle imagery, or color —do not show the safe zone's content enclosed with white space.
Do not use graphical treatments or broad "stripes" to divide the ad. This can appear broken at times.
An interstitial ad that links to Amazon should include Amazon's logo or any textual reference to Amazon.
B. Medium Rectangle
A 300 x 250-pixel ad is superimposed at the screen's center with a background color that matches the ad content. This format suits any mobile device.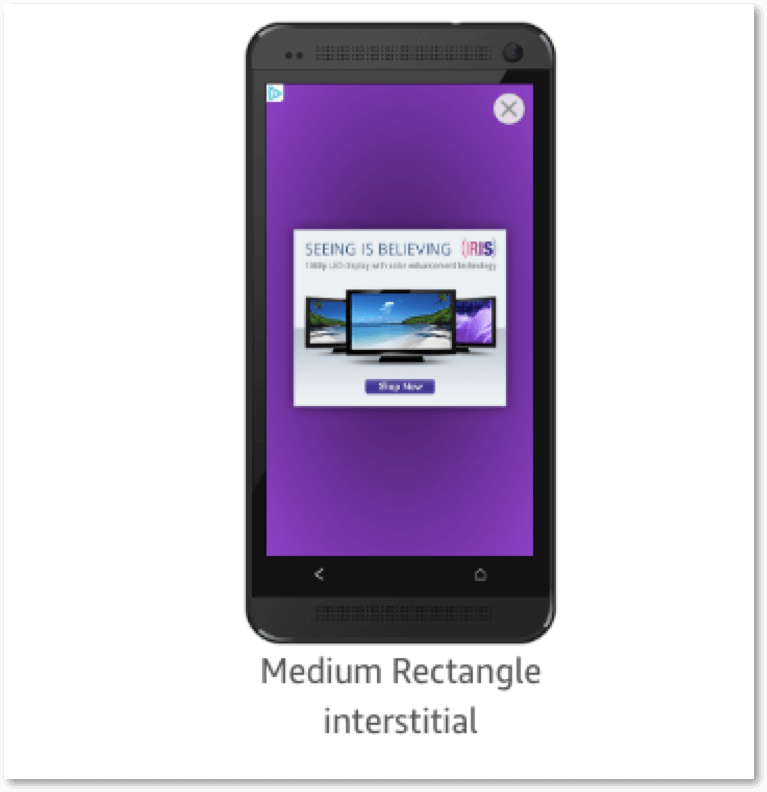 Creative guidelines:
Since a banner ad is a single element in the screen, it should be designed with 2X resolution (of size 600 x 500 pixels) to support a high-resolution display.
The image size should be of 100 KB or even smaller.
The font size cannot be less than 16pt. However, the disclaimer or legal text (restricted to 1 line) can be 13pt.
Don't include an AdChoices icon or "Advertisement" label in the banner.
An interstitial ad that links to Amazon should include Amazon's logo or any textual reference to Amazon.
4. Video Ads
With Amazon DSP, an advertiser can serve an in-stream/out-stream ads for 5 seconds or more, which can be in WebM, FLV, or MP4 format.
Video assets:
| | |
| --- | --- |
| Duration (minimum) | 5 seconds |
| Duration (maximum) | 120 seconds |
| Duration (recommended) | 6 – 30 seconds |
| Aspect ratio | 16:9 |
| Video bitrate (minimum) | 4mbps |
| Video bitrate (maximum) | 10 mbps |
| Video bitrate (recommended) | 8 mbps |
| Frame size (minimum) | 1920 x 1080 pixels |
| The minimum frame rate of the video | 24 fps |
| The minimum bitrate of the audio | 192 kbps |
| The minimum sample rate of the audio | 44 khz |
| Supported file formats | Audio: AAC/MP3 Video: H.264 MPEG-2/MPEG-4 |
You might also read: Amazon Live Creator app
When it comes to creating product awareness and brand building, DSP campaigns are highly effective. However, if a seller's intent is to spend on ads only to make sales or create a direct impact, then AAP (Amazon Advertising Platform) might not be the right choice.
It is more suited for companies that already run display ads on diverse platforms and comprehend the idea behind brand advertising.
Advertisers who depend upon aggregators such as Acxiom or wish to upload their data are more likely to utilize DSPs like MediaMath or The Trade Desk for running their campaigns.
However, when programmatic ad buyers need robust data of users, which they cannot get from anywhere else, they turn to Google and Amazon.
As far as Amazon is concerned, the user data is massive, particularly for Amazon's commerce partners.
Amazon has indeed gained a lot of attention recently for getting into the media industry. Besides growing its DSP business, Amazon is opening programmatic self-service ad products and providing training programs just to make straight connections with different ad buyers.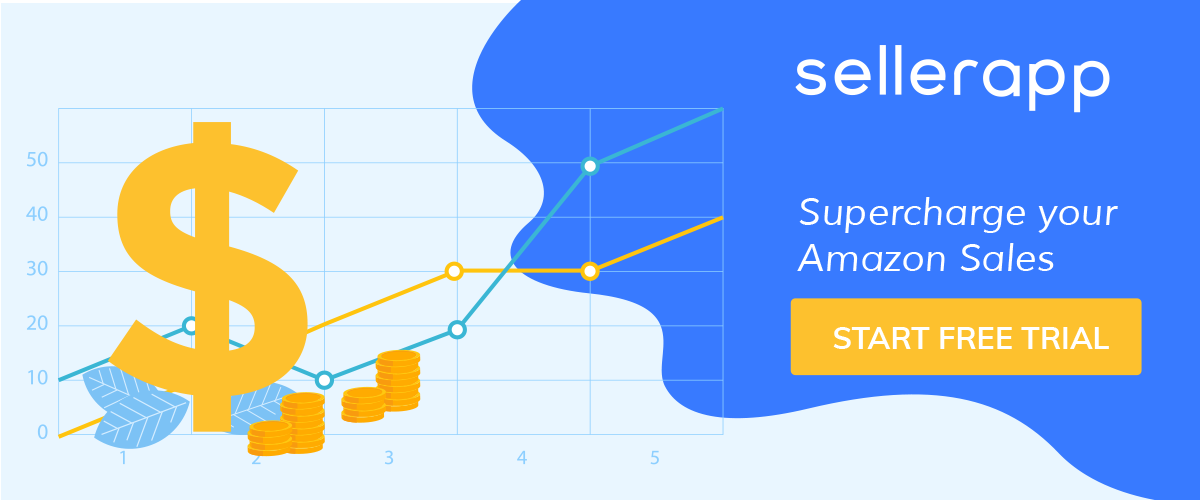 What Is New With Amazon DSP's Interface?
As per the latest announcement from Amazon, it has launched four enhancements for Amazon DSP's user interface. These updates were prioritized based on the advertisers' feedback. They are focused on simplifying the operations in these areas:
Navigation
Custom reporting
Bulk editing
Creative moderation
1. Navigation
The most important and biggest change Amazon has to its overall look & feel of DSP is the "navigation."
Navigating inside Amazon's DSP is now efficient and intuitive. The new layout features clear buttons, campaign status info, and toggles.
2. Custom Reporting
The feature – Custom Reporting – enables you to generate a detailed report based on your requirements, further allowing you to save it in the Amazon DSP's report center.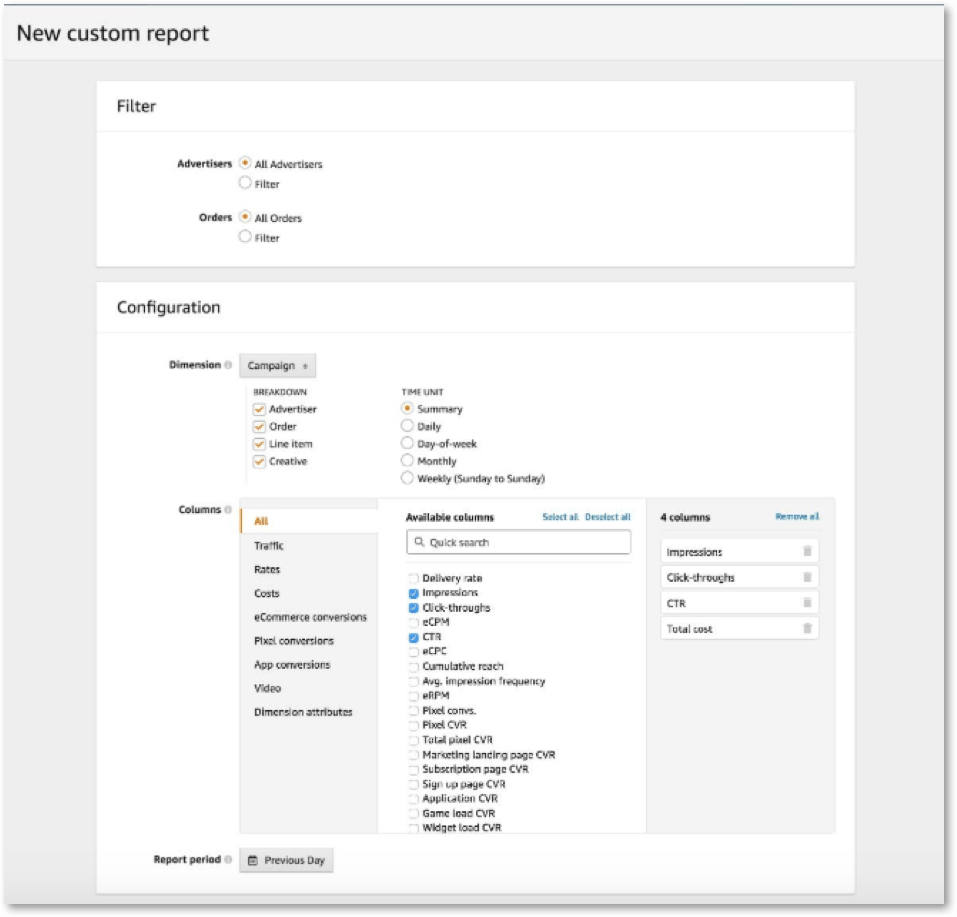 You can also select the number of columns you want to include. After you create your custom report, it appears in the report center. You can email this to your recipients anytime.
3. Bulk Editing
With this option, you can do a bulk edit to the audience, location targeting for line products, and domain.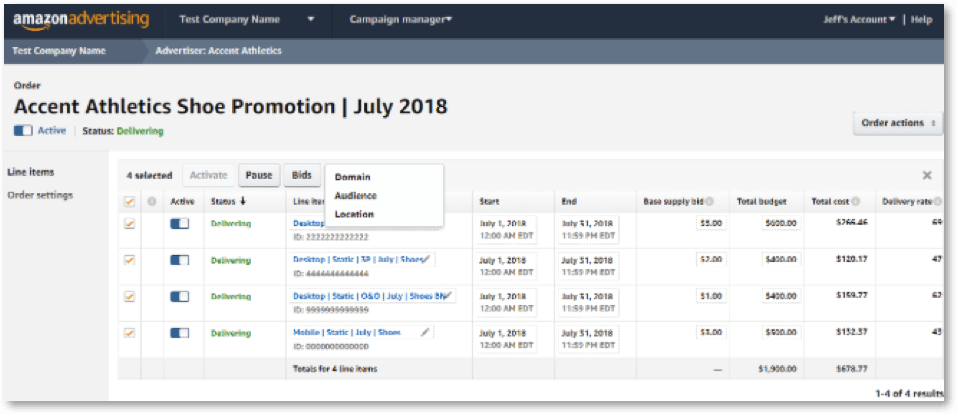 4. Creative Moderation
Amazon is still working towards a few aspects to reduce the TAT (Turnaround Time) for the creative approval. As of now, they have drastically reduced the time it takes to be notified or informed if your creatives need to be modified.
You can always talk to their DSP support team for any information or clarification.
Other Important FAQs About DSP
Here are some more important questions and answers associated with Amazon DSP, which you might be interested to make a note of:
1. What type of ads can you buy from Amazon DSP?
You can buy video ads and display ads using DSP.
2. Who can utilize Amazon DSP?
The platform is available for both – an advertiser who sells products on Amazon and even who does not. However, it is best suited for advertisers who wish to buy display ads & video ads programmatically at scale.
3. Where will the ads that you buy from Amazon DSP show up?
Amazon DSP delivers ads throughout its owned-and-operated apps & websites programmatically such as IMDb & Amazon.com. In addition, an advertiser has access to its inventory of various leading publisher websites via Amazon Publisher Services or big third-party exchanges. The inventory contains high-quality websites on mobile web display, desktop, video pre-rolls, and mobile apps.
4. How to use Amazon DSP?
There are two ways to use Amazon DSP:
Managed service
Self-service
A self-service customer has complete control over his/her campaigns and the best thing is that there is no management fee.
A managed-service is great for companies, which wants to access the Amazon DSP inventory but with restricted programmatic experience. For registering with Amazon DSP, you have to contact an Amazon's ad consultant.
5. What is the cost to use Amazon DSP?
To begin using Amazon DSP, you need to spend a minimum amount of $35,000.
6. How does Amazon DSP help you?
An advertiser can enhance his or her reach by leveraging the existing audiences with the help of DMP (Data Management Platforms), advertiser-hashed audiences, or pixels. With this, an advertiser can deliver as well as optimize relevant advertisements to his/her same audiences across various ad formats and devices to help improve relevance and campaign performance.
7. Where will the customers be redirected after they click the ads?
A display ad takes a customer to any of these:
Store
A product detail page
A customized landing page
External website
On the other hand, a video ad takes a customer to any of these:
An Amazon's product detail page
Your own website
Any destination on the internet
Conclusion
The campaigns on Amazon DSP can be managed only by Amazon or the agencies who are certified in its platform. Both Amazon DSP and Amazon Advertising are arms of the same ad body.
Therefore, managing both platforms consistently will help you accomplish the best results. When it comes to advertising on Amazon, if sellers or brands fail to adopt a complete or holistic approach, they are certainly going to be left back in the coming days.
Hope, you enjoyed reading this article and got the answers that you were looking for. Please feel free to drop your inputs in the comments section below.
Related Content:

Best Way to List Your Product on Amazon in 2019

Amazon Bullet Points: Top Powerful Secrets That Work In 2019

How to Get Approval to Sell Restricted Categories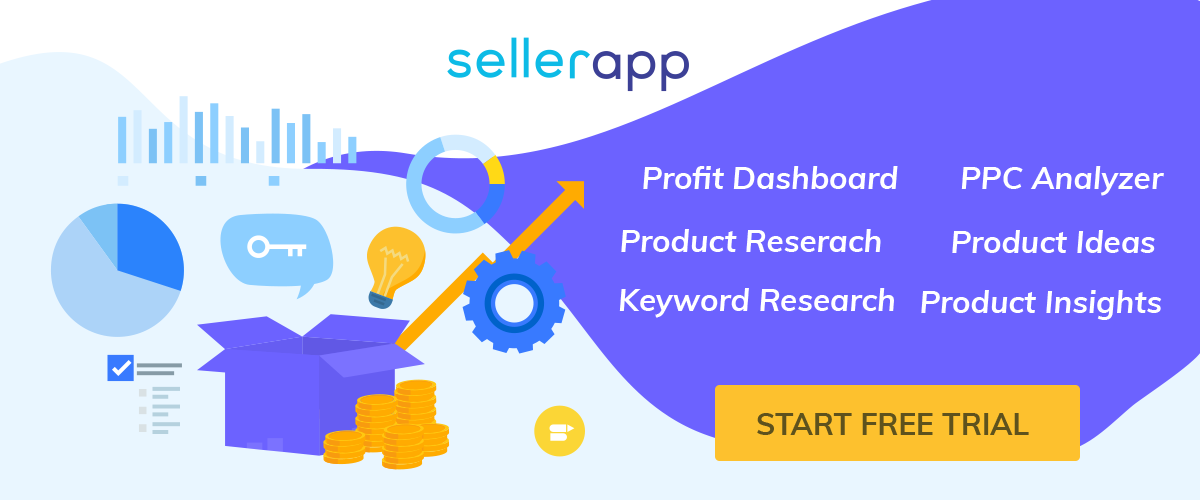 Customer Success Head at SellerApp
Customer success leader with expertise in coordinating between cross-functional teams in product development and strategy, professional services, sales, marketing and content to deliver excellent customer experience and accelerate growth within the company by ensuring clients' success.
Subscribe to SellerApp Newsletter