The marketplace Amazon has finally launched "Amazon Marketing Services". In a nutshell, these are cost-per-click (CPC) advertising solutions that are self-service for merchants.
You already know the various marketing programs of Amazon: Sponsored Products, Headline Search, and Product Display Ads. These formats available on PC and mobile have been created in order to help you increase your visibility on search engines. In this sense, the marketplace wants to accompany you in your sales. Indeed, the more you sell and the more the marketplace gets commissions. By thinking this way, this is a win-win relationship.
. These formats available on PC and mobile have been created in order to help you increase your visibility on search engines. In this sense, the marketplace wants to accompany you in your sales. Indeed, the more you sell and the more the marketplace gets commissions. By thinking this way, this is a win-win relationship.
Amazon Marketing Services: 3 advertising solutions offered by the marketplace
Boost your sales by developing advertising communication for your products. Use Sponsored Products, Headline Search and Amazon Product Display Ads, self-service solutions to work your visibility. These programs work in the same way as the AdWords advertising program that allows appearing on keywords and interests of users.
More and more people are using the Amazon marketplace to start their searches on the Web. Thanks to the great diversity of offers, the e-commerce platform is attracting more cyber buyers. In this sense, use this medium to advertise your products.
Amazon advertising solutions work on the principle of bidding (same principle as Google Adwords). In other words, you choose a budget to allocate to your campaign and Amazon will distribute your ads to people with affinities or queries related to your products. That is the chances of displaying a brand increase with the investment invested.
Note that you can use the Sponsored Products, Headline Search, and Product Display Ads solutions one by one or combine them to bring your products to different locations on the marketplace.
Sponsored Listings
Operation: Inserts where you can appear specifically for a product and are targeted by keywords. You can then appear in the search results or on the product pages of Amazon.fr which then return to the page of the product concerned. At this time, customers have access to detailed descriptions of your product (images, reviews, etc).
Headline Search
Operation: These inserts are dedicated to the promotion of the brand. Indeed, they are targeted according to the terms used by the customers and appear at the top of the first page of the search results on your country's marketplace. The merchants then return to a specific page of the site Google and on which customers will find detailed information.
Product Display Ads
Operation: These inserts are dedicated to a specific product. Attention, here you appear if your products are in agreement with the interests of the Internet user. You then appear on the product pages of similar or complementary articles.
Recommended Guide For Amazon Product Display Ads
Advertise on Amazon even if you are not a marketplace seller
Even if you do not distribute your product catalog on Amazon, you have the possibility to display your products through Amazon advertising programs. You can reach the Amazon audience without being a salesperson! Touch many users via all devices: PCs, tablets, smartphones. When highlighting your advertising, you will be able to refer to a page on your website. This landing page should, of course, be optimized according to the basic criteria: to promote the same product with the same offer via your Amazon ads and on your web page.
Gain visibility and sales quickly thanks to the Amazon marketplace and its dedicated advertising programs!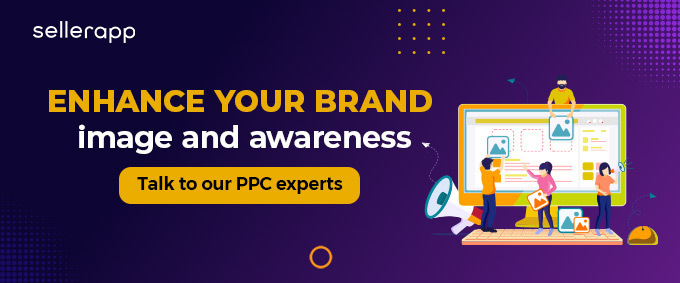 Amazon Sales Coach: How to capture the best opportunities in the marketplace?
Amazon offers a "sales coach." What is it? How can this help you? What is the real value of such a program? What is that? Answer in minutes in this article!
Amazon wants to help you sell more. Why? Well, it's simple, if you sell more, it will benefit from more commissions. Logical since you only pay if you sell. The operating principle of the "Amazon Sales Coach" is to send you custom notifications to help you boost your sales.
Amazon Sales Coach: How does it work?
Amazon can keep you informed in two different ways when the marketplace has identified opportunities for your business. On the home page of your seller account, you can see an "Amazon sales coach" feature. This feature is also present on the sales table page, which allows you to download reports on your business. Moreover, you can also receive email notifications regarding opportunities to sell more on the Amazon marketplace. You can manage these email notifications yourself by setting your preferences. For that, nothing more simple, go to the page "options de notification"
The setting of notifications allows you to customize the recommendations that Amazon Coach de Sales can make about your business. In other words, you choose precisely the criteria that interest you. Ultimately, you no longer miss any opportunity and you become a best seller in the marketplace!
Customize Your Amazon Sales Coach Alerts
Amazon allows you to customize various items to receive appropriate notifications.
Set up "stock opportunities"
This customization is based on the recent data of your stock and your sales. This notification allows you to not get out of stock. In other words, Amazon makes sales forecasts based on your last 7 days. You get to see how you organize to keep an adequate stock.
Opportunities vis-à-vis products
Amazon offers you to be interested in the latest trends and products that users have searched lately (in the past month). If you have put on sale similar products, Amazon tells you that the interests of the customers have focused on this type of product.
Treatment Opportunities
Amazon Gift Cards are a great way to give Amazon MP3 music downloads to all the music lovers in your life. See how. Customers Who Bought This Song's Album Also Bought In other words, the marketplace offers you to use its Amazon shipping service to offer free shipping, Amazon Premium to your customers.
Opportunities to Offer a Low Price
The marketplaces inform you when products that resemble yours are sold at a lower price on the e-commerce platform. This feature is named "Match the lowest price". It takes into account the lowest price offered by all ads on Amazon.com.
Listings with Missing Information
Amazon notifies you when certain errors slip into your ads. These notifications take the form of the following three messages: failure, deletion, and quality. "Failed" is the fact that the creation of one of your ads has failed. You can change the errors, nothing serious. "Delete" refers to an ad that does not meet the Amazon criteria. It will not be displayed in the search, but you can edit these ads to make them reappear. Finally, "quality" is a warning that you need to correct the information or add the missing information.
Recommended Tool For Amazon Product Listing Optimization
Amazon on Google Shopping: What are the impacts for advertisers?
Indeed, Amazon results could compete with Google Shopping results. In other words, if you are an Amazon advertiser, you will potentially benefit from a wonderful leap in the lead of the search results.
For those of you who do not already know, it's not the first time Amazon has been trying to showcase its advertiser's product photos in Google. When Google Shopping was still free, the marketplace had already tried, but Google decided otherwise.
Will Amazon ads displayed in Google affect the display of Google Shopping ads? According to some experts, while Amazon has just begun to advertise in Google results and we are not yet sure of the scope of this action, The impact has already been felt. Apparently, Amazon's impressions on Google Shopping have jumped from 0 to 25% in comparison to other retailers the week just before Christmas.
Amazon offers a very (very) wide range of products, has the power to spend (almost) without advertising, has an impressive reputation and has succeeded in retaining many buyers. "If Amazon continues to expand its presence on Google Shopping, existing advertisers can expect a real reduction in their impressions and an increase in CPCs for auctions on which Amazon is positioning.
Being in competition with Amazon will it be more difficult than competing with other vendors?
What is a real challenge for Google Shopping advertisers is the fact that Amazon is a very strong brand? Internet users have built a true relationship of trust with the marketplace and the program of membership "Prime" makes it possible to very largely retain loyalty. Many online shoppers already have a deep loyalty to Amazon and are members of Amazon Prime, which makes them much more likely to click on a product that Amazon advertises. If a buyer knows he can have a two-day shipping and a free unrivaled experience in terms of service with Amazon, it will not choose to buy the same products they need at least known retailers.
Another expert has also expressed his views on this new Amazon strategy: Amazon that uses this technique of highlighting in search results via Google Shopping will inevitably" steal "shares of Impressions to Google Shopping's current advertisers. In this sense, the CPCs will quickly become higher.
The virtuous circle Amazon: why does it work?
Amazon has actually built a very profitable empire. Be aware that third-party sales on this platform account for nearly half of Amazon's sales. What is the key to the success of new major groups and leaders on the web? The secret of the success of the Amazon model was actually sketched from the very beginning on the back of a towel by the founder and CEO Jeff Bezos in 2001: the virtuous circle. Apple, Alibaba and many others have also been based on this model.
The Virtuous Circle Amazon
Amazon's integral approach to success is based on the concept of a "virtuous cycle". This mindset has guided the company's strategy from the very beginning. According to Bezos, the cycle begins with a particularly pleasant customer experience, which leads to a large volume of traffic. Satisfied customers than attract even more customers, mainly through word of mouth.
In this sense, this broad additional traffic is still attracting more sellers on the marketplace. The large volume of visitors to Amazon is paramount for all small sellers who wish to reach a larger target. For Amazon, it's all winning. Indeed, the marketplace can thus ensure a wide width of choice among Internet users without really needing to supply the partners.
All of these elements allow Amazon to lower its cost structure and reduce the cost per unit of products. This lower cost allows Amazon to lower its prices among buyers, and satisfy them even more since most of the time they search for the best price possible.
Amazon has always worked on a low price combined with an increased selection for merchants. This is actually what has worked to improve and maintain the customer experience.
This business model allows Amazon to make money simply by leveraging the power of its name combined with the efforts of third-party vendors. Finally, three key elements are indispensable to Amazon to succeed in the market:
Product catalog
Right price
Excellent shopping experience
When Amazon opened its marketplace, the reactions were fueled, some thought the model was not viable in the sense that the platform offered products that competed with it. Well, look now who is one of the biggest actors of e-commerce in the world?
A vast majority of consumers trust online reviews, counting them much same as personal suggestions. As much as good reviews benefit the sellers, an impactful review is important to the reviewer in a similar way. Writing impactful product reviews can have a lot of perks like, bringing more traffic to your review website, recognition as an authentic product review and free stuff for which the sellers or the manufacturer would want an honest review.
Additional Read : Amazon Marketing Services : Sales Strategies Revealed Here
Was this post helpful?
Let us know if you liked the post. That's the only way we can improve.