As 2020 unfolds, Amazon completes 25 years as an online retailer. This platform has grown into a giant retailer in the global e-commerce marketplace. Amazon's retail market share in the US alone is projected to increase by 50% approximately during 2016-2020. (Statista) Amazon is constantly refining the processes and guidelines for its vendors and sellers. Furthermore, with the recent changes in Amazon Brand Registry and Sponsored Ads, Amazon Advertising is going to take a new leap in 2020. And, there are myriad opportunities for sellers to explore avenues on Amazon.
With a lot of changes heading the e-commerce era, SellerApp conducted a survey to unveil the Amazon trends and predictions for 2020.
Let's see what's in the store for Amazon sellers this year.
Before that,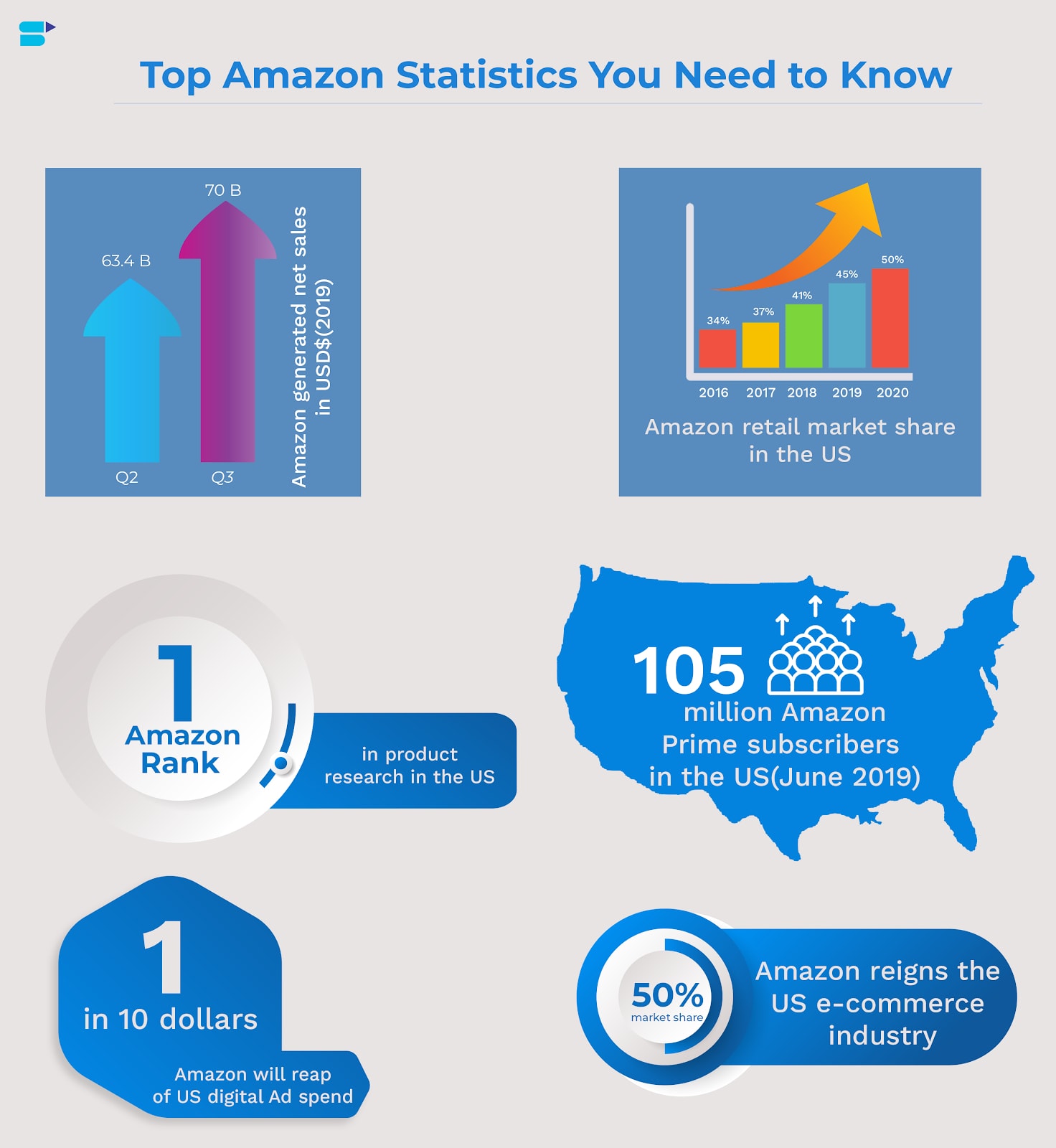 Top Amazon Statistics You Want to Know:
In 2019 Q3, Amazon generated net sales of around USD$ 70 billion rising from USD $63.4 billion in Q2. (Statista)
Amazon reigns the US e-commerce industry with about 50% market share.
Amazon occupies more than 80% market share across several categories. Electronics, home and kitchen, clothing and shoes, beauty and personal care, and mobile & accessories are a few of the top-selling categories on Amazon.
Recently, Amazon surpassed Google as a search engine for product searches.
As of June 2019, It has evolved as a customer-centric platform with about 105 million Amazon Prime subscribers in the US alone. (Statista)
With these statistics in place, Amazon's meteoric growth is inevitable. Owing to this humongous growth in ROI, the opportunities are myriad for brands and sellers. We at SellerApp came up with 5 predictions for sellers this year.
Related Post: Amazon Statistics (Seller, FBA, and Product) That'll Surprise You
"As the product volume on Amazon increases, Amazon will continue to dominate as a search engine."
Amazon FBA becomes Predominant
With a significant fraction of sellers succeeding on Amazon FBA, more sellers are going to tap into Amazon FBA. If you want to succeed with your Amazon FBA, you need to come up with compelling product research ideas.
Our analysts at SellerApp predict that most of the sellers are going to struggle to find the right product and find it hard to wrap their heads around Amazon product research. Therefore, sellers are looking for expert advice to handle their product research.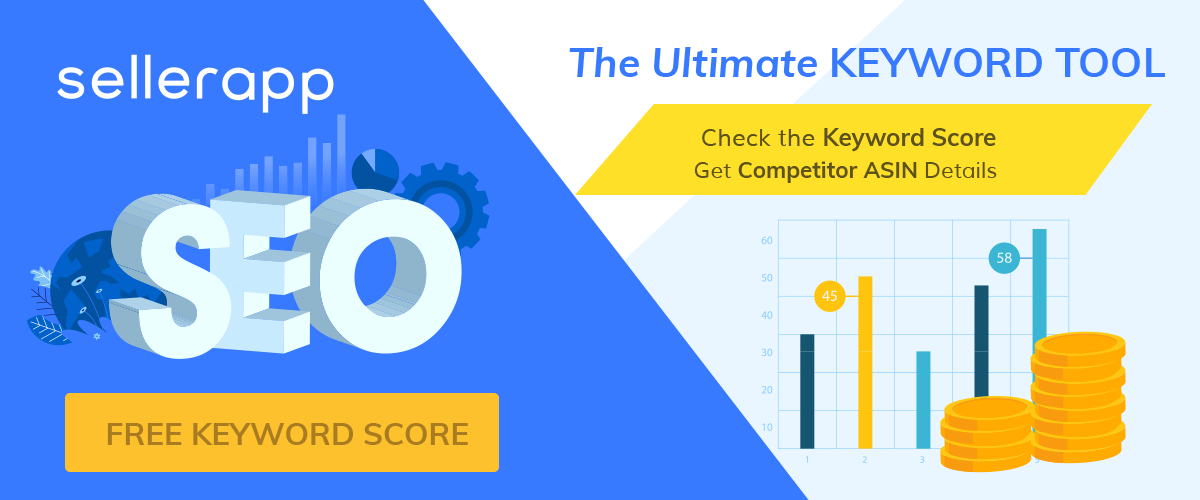 Product Research is Set to take a Giant Leap
If you are an individual trying to outshine your competition on Amazon, you need to have a good grasp of numbers and a keen eye to spot Amazon product trends. If you want to find better ways to handle Amazon product research, check out our blog post here or if you are in search of new product ideas for 2020, you can take a look at the top websites for Amazon product ideas.
Besides, we are giving a glimpse into the product search trends that will likely flourish in 2020.
Keep a tab on trending products. Amazon sellers appreciate trending products list as they help to choose the products that have soaring demand. Choose a niche or category to find out what the customers are interested in at the moment.
Electronics will continue to dominate on Amazon. In 2019, around 44% of the US shoppers purchased electronics from Amazon making it the most popular category on the platform. (Statista) Smart home appliances, voice assistants, computers, mobiles, and gaming devices are popular categories among electronic devices.
Health and wellness industry is progressing significantly in the US. Moving forward, health supplements and wellness products are going to be more popular on Amazon. Also, SellerApp foresees plenty of private label products booming in this category.
Pick the right category for your product. Certain product categories need approval from Amazon. You may need to opt for a Professional Selling Plan subscription to sell products on Amazon under these categories.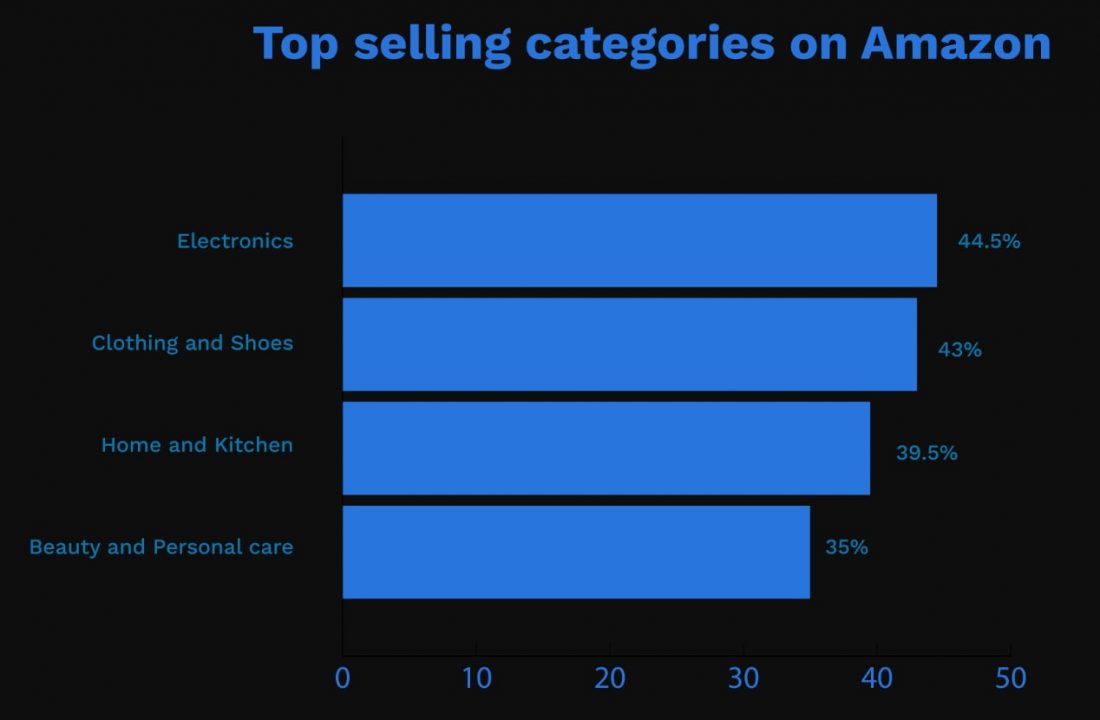 Whether you choose to go with Amazon FBA or FBM, Amazon product research will help you analyze your competition.
Amazon will continue to thrive its algorithms – What's in it for Sellers?
For the past decade, innovation is driving businesses around the world. Amazon continues to use business intelligence to predict customer behavior. This trend will continue to thrive in 2020. Amazon will leverage technologies to ease the customer experience and ramp up the delivery process. As part of this, we foresee that Amazon will provide more updated and unified services to sellers and vendors. Amazon Brand Registry and Amazon Sponsored Ads will reinforce the growth of brands on Amazon.
On the other hand, sellers need to stay updated with the latest SEO strategies as Amazon's machine learning algorithms are going to become smarter. The use of effective keywords is growing. So, you need to place your product in the right category and create efficient descriptions and images to balance Amazon SEO and customer intent.
How will Amazon Sponsored Ads Propel in 2020?
If you are planning to enter into e-commerce selling, listing your product on Amazon and opting for Amazon advertising should be a part of your overall marketing strategies.
The reason?
Amazon is the third-largest digital advertising business in the US. And, it's growing fast. Having a buyer's intent makes Amazon the most powerful Ad platform. In 2019, Amazon's Ad business will net about $10 billion in net sales in the US. By 2021, Amazon will reap around 1 in 10 dollars of US digital Ad spend. (eMarketer)
What do these numbers speak?
There is a huge room for improvement for sellers who are going to place their Ads on Amazon. Brands are approaching Amazon to grow their footprint and are finding good returns on their investments. On the other hand, aspiring sellers are gearing up with Amazon's specialized agencies to increase their sales.
Therefore, we infer that:
Amazon Sponsored Product Ads are going to be more popular than ever. As mentioned, we are going to see more unified features for Amazon vendor central and seller central Ads.
Defined goals are going to drive these Sponsored Ads on Amazon. So, it's important to have more valuable, well-optimized Ad campaigns.
As you can see the trend, campaigns with higher Ad spend have low ACoS and high conversions. It means large sellers with a huge Ad budget are going to drive more sales. As the platform gets more competitive, this is going to impact campaigns with a small Ad budget.
Additional read: Spend the right amount at the right time with Amazon Budget Rules.
5. Amazon will tighten its grip on Buyer-Seller messaging service
Amazon's Buyer-Seller Messaging service is a tool that allows third-party sellers to communicate with buyers on the platform. Amazon will make communication rules more stringent.
Why?
For the past few years, Amazon has been making it difficult for third-party sellers to communicate with the customers who purchased their products. The addition of a new feature that allows the customers to opt-out of the messaging service is neither helping the sellers to understand the customer experience. Furthermore, the limitations were increased on what sellers can and cannot communicate with the buyers in the email.
The latest addition of these changes – adding 'Request a Review' has further automated the buyer-seller communication allowing them to click a button to request customer reviews.
Being a customer-centric company, Amazon thinks that giving sellers access to potential customers' information may lead to spamming or manipulating the customers. So, Amazon chooses that controlling the seller messaging system is the best way to enhance the buyer-seller communication and provide the best customer experience.
Conclusion
Amazon is growing quickly in the e-commerce space. You need to stay proactive to beat the competition. SellerApp top Amazon predictions and trends for 2020 will give you a competitive edge and help you envision a road map to reap success in the Amazon business.
Additional Read :
How to Beat Your Competition on Amazon – Strategies Revealed
10 DTC Trends For Ecommerce Growth
How Voice Search Will Affect eCommerce SEO
What is the Amazon DTC master plan?
Was this post helpful?
Let us know if you liked the post. That's the only way we can improve.