As an Amazon seller, your success on this platform depends on two things.
How well you rank for your buyer keywords.
How effectively can you use Amazon PPC campaigns to scale your business.
However, with more brands and sellers scaling success with refined PPC campaigns, the CPC rates are increasing substantially. Though Amazon PPC will boost your organic search rankings, you can't rely on Amazon Sponsored Ads completely to increase your profits. Therefore, it's important to master the art of SEO first.
So, let's look into new product ranking tactics on Amazon.
In 2020, it's hardly possible to find unsaturated niches on Amazon, where your product sales thrive. So, sellers are always in search of new and better ways to boost their organic product ranking on Amazon. However, smarter sellers use less extreme techniques to boost their product ranking. Tactics as such will not risk you from getting banned on Amazon. So, we have come up with a few tips which help you rank better for the new product ranking changes on Amazon.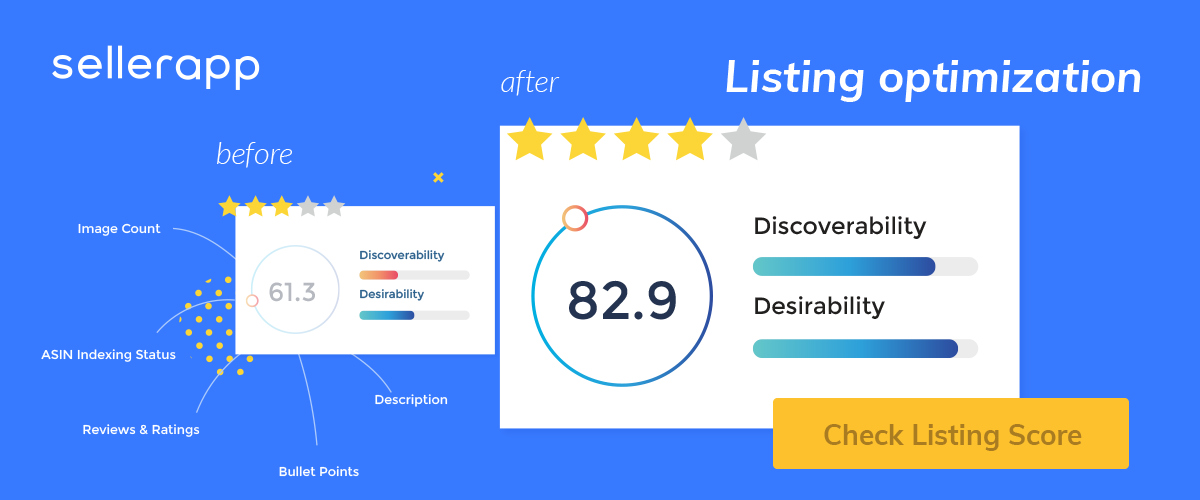 Amazon Product Ranking Tips
Let's start with the latest SFB tactic – Search, find, buy strategy.
Search, Find, Buy Strategy
Facebook Ads are a great way to drive traffic to your Amazon product listings. All you need to do is create and run Facebook Ads to attract potential buyers. Private label sellers are experiencing huge benefits with Facebook Ads. Based on the demographics and buyer interests, customers are targeted with these ads.
Automate your online marketing with the help of messenger chatbots. Why Chatbots?
Messenger bots are often under-utilized marketing tools. They connect and engage with customers easily. Also, chatbots create less friction in all marketing channels. You can find ready-to-use templates on the internet.
Use payment gateways to give a rebate to your customers. As full-rebate sales do not give you a competitive advantage. Amazon's algorithm loves full-price sales and helps you rank better organically.
How?
When a buyer searches using a specific search term and buys your product by choosing from the results, it boosts your keyword ranking on Amazon.
Let's look into the other ranking factors that boost your profits on Amazon.
Tip #1- Redirect From High Authority Domains
Use redirect links from domains with high authority to your Amazon listings.
For example: Use Pinterest images or Youtube videos to redirect your potential buyers to your listings.
Because, Amazon loves traffic from high authority websites.
Tip #2 – Make the Most of Geo Ranking
Now, what is geo ranking?
Amazon analyzes the data and metrics from a regional standpoint. It considers relevance to your inventory and customer purchase patterns.
So, use external marketing techniques to increase sales from the states where you reside your inventory. This helps you ace the geo ranking part on Amazon.
Furthermore, you can use software tools to leverage data and understand the metrics.
Tip #3 Send more inventory
Stock up your Amazon inventory with more items than usual. You will start seeing an increase in sales. There's a huge chance that your product might be placed nearer to your customer shipping location. Amazon's algorithm is inclined to do so because it saves a lot of money and time consumed to ship the products. This reduces multiple trips too.
How is the Amazon SERP Algorithm Changing?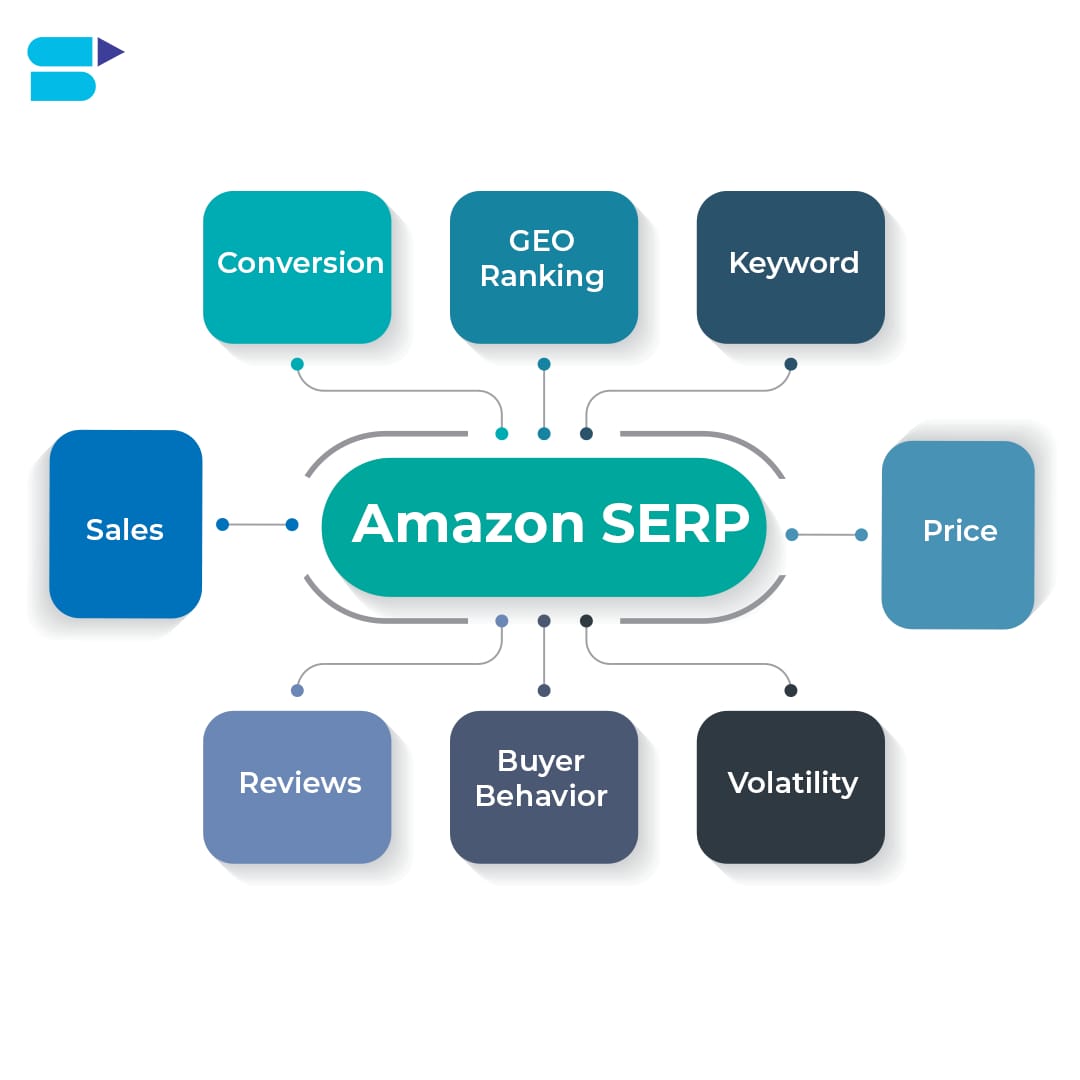 There are myriad factors influencing the Amazon SERP algorithm. But today, let's discuss the ones mentioned earlier – Inventory and Shipping. Besides, geo-ranking is affected by the regional audience and local product-market fit. In 2020, Amazon SERP has changed further, giving more room for sellers to grow their business.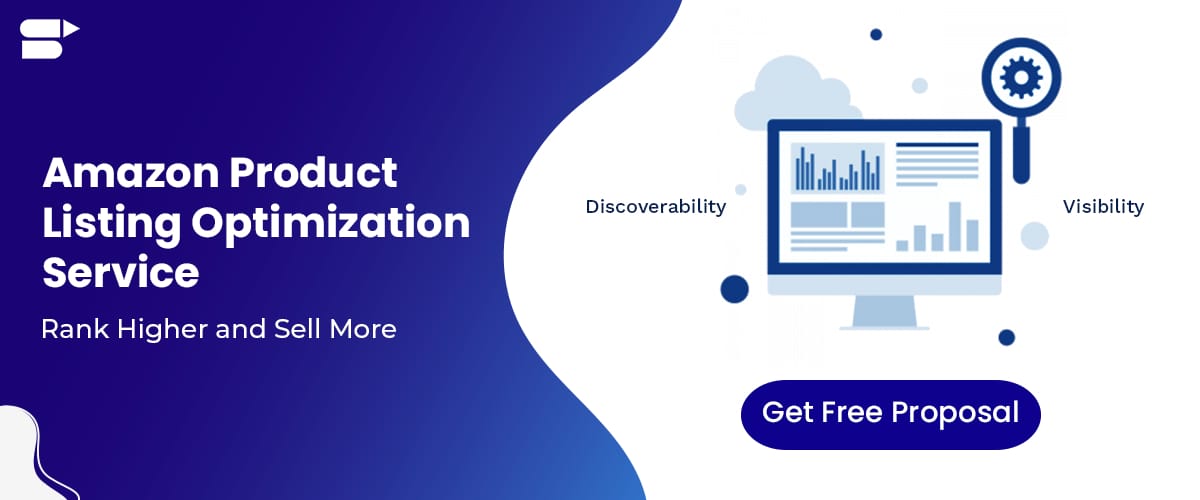 What is Amazon Geo Ranking?
Towards the end of 2019, there are significant changes in the Amazon A9 algorithm. These bigger changes include Amazon geo ranking. From now on, location also plays a decent role in your product ranking on Amazon. That means customers' search location influences Amazon product rankings.
How is it useful for Amazon sellers?
As a seller, this new change helps you to dig deeper into the product research and target the specific states you want to sell more. It's definitely remarkable!
How to use Geo Ranking Factors to Win More Sales
Now, let's see how we can use the geo ranking factors to optimize for more sales.
At the Inventory Level –
Do not understock your products. As mentioned earlier, stock up your inventory with more products. This will give you an edge over the competitors who are running out of inventory in the region.
Monitor your inventory levels using Amazon fulfillment reports.
Go to Amazon seller central and hover over to the Reports section.
Click on Inventory, then Fulfillment.
Go to the Daily Inventory History to track your inventory levels.
You can find the fulfillment center to which your products are shipped and when they are sold.
Under the fulfillment-center-ID, Seller central → Reports → Sales → Amazon Fulfilled Shipments, you can find the desired data.
At the Product Listings Level
You need to optimize your product listings for your target audience. While optimizing you should be conscious of regional changes and change the language and the product description more relevant to your target customer.
When compared to generalized content, changing it according to your customer buying behavior and psychology will boost your product sales.
On Amazon Marketing
Now, advertisers who sell and who do not sell on Amazon can use Amazon DSP. Make use of Amazon DSP ads to target regions. Within the US, you can target specific locations with your advertisements.
Off Amazon Marketing
Facebook ads and Google ads are a great way to target your audience in specific states. Don't opt for nation targeting, instead choose lowest-ranked or highest-ranked states within a country. Target states with relevant keywords/ASINs having competitors in weak states. This helps you capitalize on the tiny existing gaps.
Final Thoughts
As more sellers are scaling their PPC campaigns, it is important to diversify and use other factors to increase your profits on Amazon. Furthermore, there is a huge scope to increase your sales affinity by answering important questions like where to scale your business? And, what kind of audience to target?
In the end, you need to optimize your product listings for both customer interests and Amazon's algorithm to reach more customers.

Was this post helpful?
Let us know if you liked the post. That's the only way we can improve.