Amazon Dropshipping is a trending concept which allows people to sell products online, without having to purchase or store any inventory.
This concept of doing business has already attracted swathes of dreamy entrepreneurs looking to set up their ventures.
Now, if we put Amazon into this equation – the largest e-commerce company in the world, things get really, fascinating. Amazon dropshipping is an exciting avenue to pursue.
In this article, we are going to explore how exactly this model works, what is needed of you, and important benefits and drawbacks to consider.
So, let's get started!
Table of Content:
What is Amazon Drop Shipping?
As the name suggests, Amazon dropshipping is a business model where you
list products on Amazon and sell them
, without actually owning the inventory or delivering the items to customers.
That's right; you are essentially running a business on Amazon without buying any stock or making upfront investments.
Instead, there is a third-party merchant, usually a wholesaler, who will be responsible for procuring the said product, maintaining the inventory, and shipping it to the buyers on time.
Your main job is to serve as a middleman on Amazon and drive traffic to your products and forward the orders to your supplier. You can also have an automated system in place to serve this purpose.
Additionally, you need to communicate with the supplier frequently and ensure that the orders are delivered on time and everything else is running smoothly.
You take away whatever you make for every sale, minus the cost of goods (and possibly, shipping and handling fees), which goes to the manufacturer/third party.
That's all there is to it. Sounds pretty simple and exciting, isn't it?
Well, there is a reason why more and more people are intrigued by the idea of drop shipping on Amazon. In March 2019 alone, Amazon.com had more than 2 billion visits to its marketplace. Now imagine tapping into that market with the idea of making big bucks, without investing a lot. Sounds lucrative, right?
However, remember that just like any other business, there are certain ups and downs to drop shipping too. If you are seriously planning to pursue this avenue, you will have to keep a few things in mind, as we will see below.
In this SellerSPEAK video, Tim talks about some major shipping challenges sellers usually face while shipping.
How to Drop-Ship on Amazon ?
1. Find the Right Products
First things first, you need to find the top, money-making products on Amazon. After all, you don't want to be stuck with a product that is barely making any sales, do you? You want items that are selling like hotcakes, generating a sizable number of orders every day and bringing in a good chunk of revenue. It is a win-win situation for you and your supplier!

Ideally, the product's historical trends should be something like this: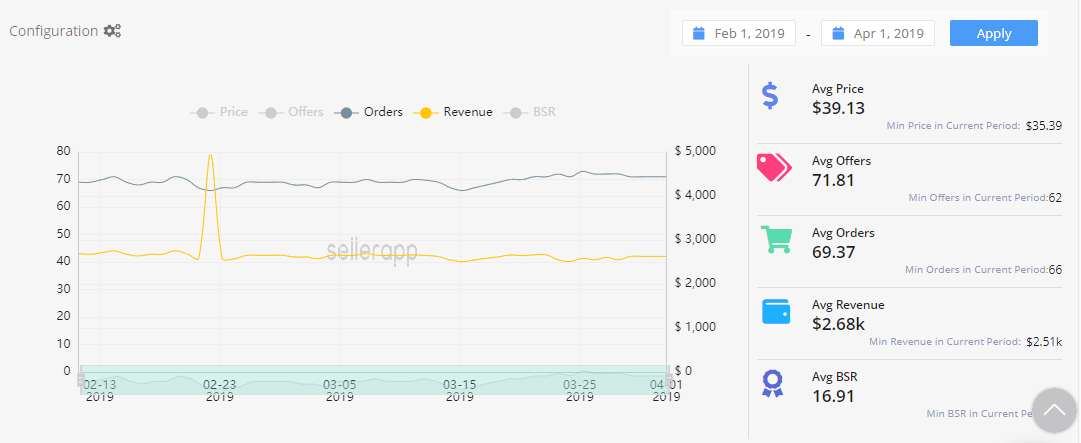 Notice that on average, this product received roughly 60 – 70 orders every day, while its average daily revenue was around $2,600. These are the kind of figures that you should target to find that ideal product.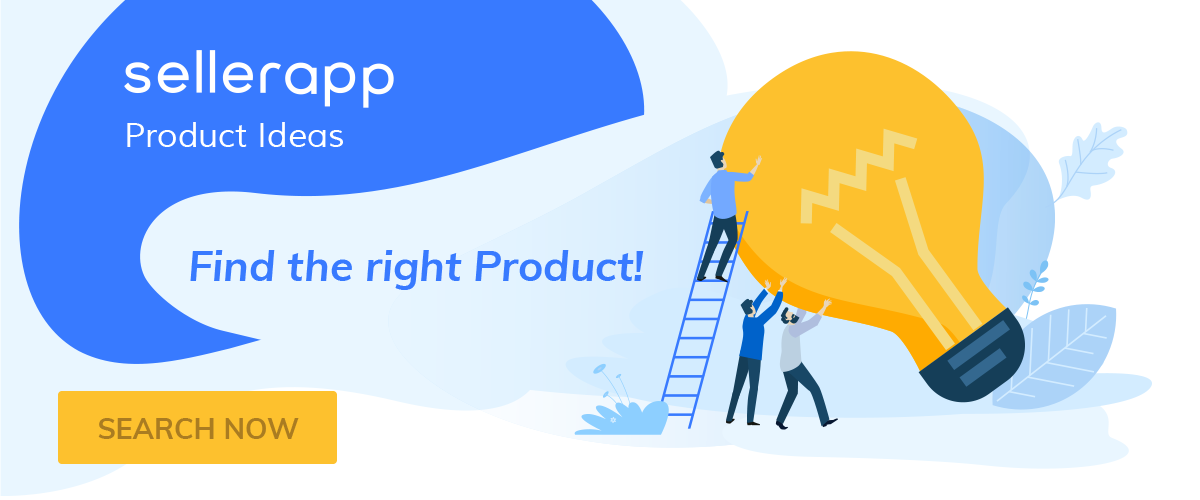 2. Find a Supplier
The second step in your Amazon drop shipping plan is to find a supplier for your products. And by a supplier, we mean a legitimate, honest wholesaler who understands the concept of drop shipping and isn't out there to take your money.

You see, many wholesalers will demand a monthly fee or place a minimum order size for you to do business with them. This goes against the whole idea of drop shipping where the point is to get things done with minimal investment.
Hence, to find the best wholesale suppliers, here is what you can do:
Start with a Simple Google Search. However, you may have to do quite a bit of research here to find a supplier who specializes in your niche/product. The best thing to do is to gather a list of 10-15 different suppliers and contact each one of them to get quotations and understand their terms and requirements.

Attend Trade Shows – it is one of the best ways to find wholesale suppliers. Every year, thousands of trade shows are conducted all across the world, attracting manufacturers and suppliers from different industries. You get to interact with industry experts and wholesalers under one roof and establish good connections. Of course, attending a trade show is not cheap but if you have the money to invest, you should certainly go for it.

Invest in a Supplier Directory. A supplier directory is a comprehensive database of suppliers and distributors, organized systematically by niche/markets. Whether your product is in the automotive industry or in the hardware sector, you will find directories dedicated to every niche. If you can get your hands on these directories, you will all the information you need right at your fingertips.

Contact the Manufacturer Directly. It is a terrific approach to find genuine suppliers for your product. All you need to do is to contact the manufacturer of the product and request a list of their wholesale distributors. Then, contact these distributors and enquire if they dropship and how to go about setting up an account.

A major advantage here is that you will not spend a lot of time looking for the suppliers.
Since you plan to be in business for quite a long time, you need to screen these suppliers carefully. Communicate your ideas and objectives, and get a clear picture of whether they can process the orders or not. Furthermore, you should also discuss the pricing and all money-related matters in advance to avoid any problems down the road. Before heading into the business together, you must be sure that you and your suppliers are on the same terms.
Remember: The supplier you choose will be responsible for processing the order and shipping it to the customers – make sure that they are up for it. You should also have an open line of communication with them to address any business-related concerns that may arise in the process.
3. Set up Your Amazon Seller Central Account
After sorting through the products and suppliers, the next step is to set up the Amazon Seller Central account and get the show underway. It is a fairly straightforward process with simple steps to follow. More information on the same can be found here. Also, it is recommended that you opt for the Professional plan rather than an individual plan as you will most likely sell more than 40 units every month.
4. Do your Keyword Research
Time and again, the importance of Amazon keyword research has been emphasized, all for the right reasons. Without speaking the language of the shoppers or even understanding the type of queries they use to find products online, you will have a difficult time making your products visible in the marketplace.
Therefore, your first plan of action right after you register yourself as a seller on Amazon is to gather all the top keywords for your products. The collection should include your regular queries with high search volume and of course, the coveted long-tail keywords, like the ones shown here: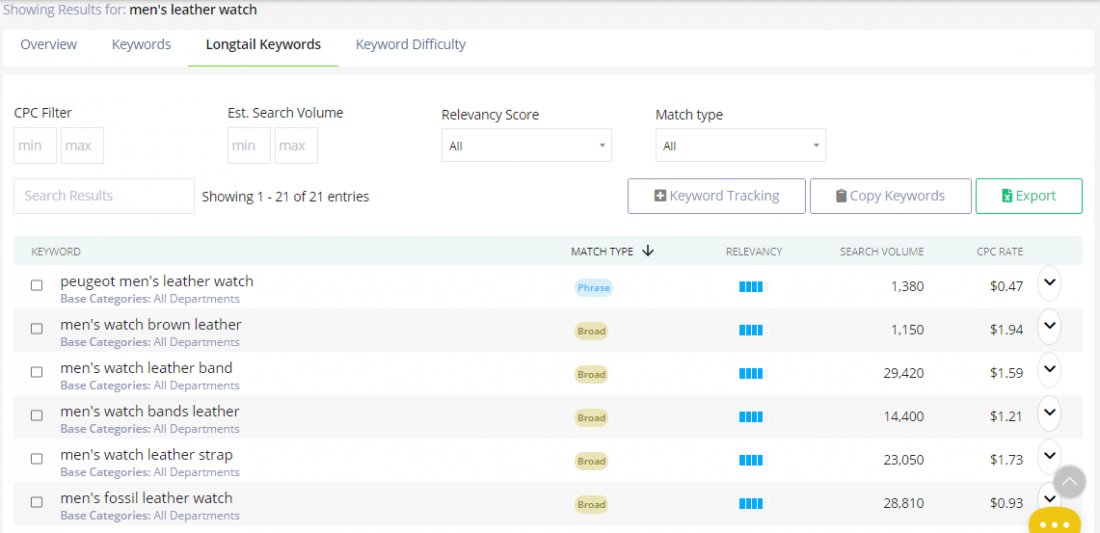 In addition to this, you should also target your top competitors through the reverse ASIN feature and identify the keywords they are using in their listings. Take a look: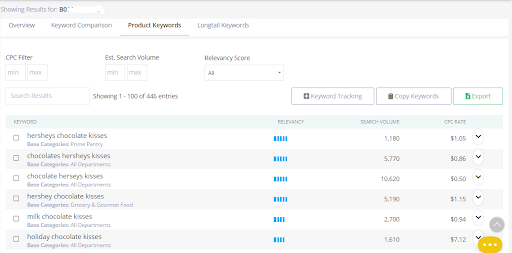 For that particular ASIN, you can go through the product keywords and long-tail keywords, along with important trends like search volume and CPC rate.
Armed with this arsenal of powerful keywords, you are now ready to craft a compelling listing that sells your product. This brings us to the next step.
5. Prepare your Product Listing
Your product listing is the first thing that your customers will read when they visit your page on Amazon. They will make their decision to purchase, based on the information and content you provide there. Therefore, it needs to be creative, innovative, compelling, and most importantly, must carry all the top keywords of your product.
In short, it must answer the reader's question – 'Why should I buy your product? While making sure that is easily discoverable by Amazon's search engines. After all, for your dropshipping business to become successful, you need to draw people to your listing and convince them to buy your item.
Preparing a persuasive product listing is an art in itself. There are so many sections to discuss here, we believe it is better if you visit our comprehensive guide on how to write a listing that sells.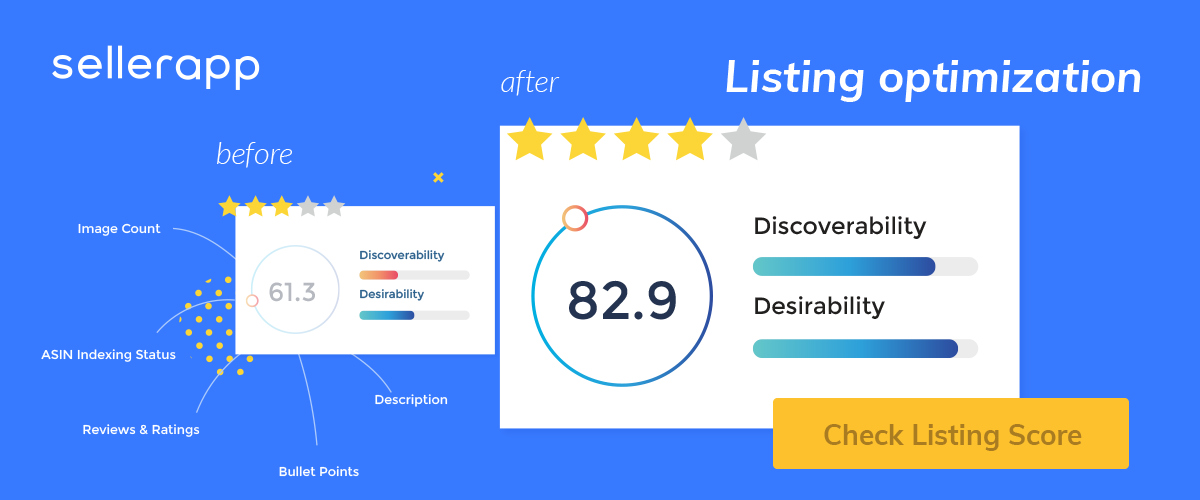 6. Launch Your Product!
Woohoo, you are almost there. The last step is to launch your product on Amazon. You should do this by formulating a strategy that focuses on social media promotion, giveaways, and Amazon Sponsored Products campaigns.
Since you have just launched your product, you need to first make it visible in the search results on Amazon. Start with PPC campaigns and then go about promoting your products on Facebook, Instagram, Twitter, et cetera. You need to generate hype about your product in the market. Come up with discounts and giveaways to get some early traffic to your listings. Once your product's sales history improves on Amazon, its position in the search results will improve too.

While you are at it, you should also focus on getting reviews for your products. Of course, the rule of thumb here is to never buy or ask for positive reviews. You need to adhere to Amazon's terms and conditions and get reviews only naturally. For more information on the same, you can visit this comprehensive article regarding how to get Amazon reviews.
7. Proactively Monitor the Performance of Your Business
Being in the dropshipping business, you are responsible for two things:
Ensuring that everything is in place on your supplier's end (inventory, logistics, etc.)
Getting traffic and orders for your products on Amazon
Therefore, the last step of your journey will be to make sure that your business is operating like a well-oiled machine. You need to frequently track your listing's position in the search results, monitor and optimize your ad campaigns, and more importantly, work towards taking your listing to the top of page one. Furthermore, you also need to stay in touch with your supplier and be certain that your orders are fulfilled on time.
Amazon's Policy on Drop Shipping
Amazon accepts the model of allowing a third party to fulfill the orders on your behalf, but before that happens, you need to meet certain conditions such as:
You must be the seller of your products on record
You must identify yourself as the seller on all invoices, packaging slips, and in any other seller information provided with the product
It is your responsibility to process and accept returns and refunds
You must remove any information which identifies your supplier as the third-party fulfilling your order
You cannot purchase products from another online merchant and have him/her ship the product directly to the customer
Lastly, you must comply with your Seller Agreement and must adhere to Amazon's selling policies
For more information on the same, you can view Amazon's Drop Shipping Policy here.
Advantages and Disadvantages of Amazon Drop Shipping
Dropshipping is an exciting option to explore, but before you take a deeper dive into it, here are some of the pros and cons associated with it.
Advantages
It is quite easy. By now, you must have realized that drop shipping on Amazon is actually quite easy. Once you find the right product and supplier, your half the job is done. With no logistics or shipping operations to look after, you can put all your energy into creating marketing strategies and crafting listing for your products on Amazon.

It requires very little investment. Since you are not paying for any inventory or shipping, the money you need to invest in your business is practically next to nothing. All you need to take care of is your Amazon selling fees, which is zilch in comparison to buying the product in advance. It also gives you more room to be a bit more aggressive with PPC marketing.

You can go about investing more money into the ads for better performance and visibility. Of course, this will work as long as you know what exactly you are doing; otherwise, it will prove to be a costly mistake.

You can jump into markets with ease! This one is one of the biggest advantages of drop shipping. Given that all it needs is the right product and a good supplier, there is no limit to how many categories and niches you can explore. There is nothing stopping you from diving into different markets and establishing yourself as a player there.

All you need is sound marketing knowledge and a reliable supplier. If you think you are good at it, then give Amazon drop shipping a try!
Find out more benefits of dropshipping on Amazon, Watch this video :
Disadvantages
Your profit margins may not be that grand. Let's face it – the margins you get after paying your supplier all the product costs and any associated handling/shipping fees may not be enough. The best you can do to negate this drawback is go after a product which has excellent margins.
Inventory is not in your control. We mentioned previously that not having inventory is a good thing as it saves you from the hassle of investing. However, with inventory not in your control, it will be a bit detrimental for your business if your supplier suddenly goes out of stock.
It is because inventory level is an important metric in Amazon SEO. The minute your product goes out of stock, Amazon will replace your listing in the search results with that of your competitors. Once that happens, you will have to start from scratch to regain your position.
Therefore, you must be always aware of how much inventory your supplier has so that you can make changes to your listings and strategies accordingly. Like we said before, communication is the key to the success in dropshipping.
You cannot guarantee shipping. Just like inventory, shipping is another aspect of your Amazon business that will be out of your hands in drop shipping. It all depends on your supplier's ability to process the orders and deliver them on time. If he manages to pull it off, excellent. If not, then your business will suffer. For this reason, you must make sure that you find a reliable partner to do business.
Additional Read: Amazon Dropshipping or FBA (Fulfillment by Amazon) – A Comparison
Final Thoughts
Amazon drop shipping is a worthwhile pursuit, provided your supplier is trustworthy, reliable, and knows what needs to be done. On your end, you need to take care of running the show on Amazon – listing creation, marketing, gathering reviews, and improving your product's visibility. If you feel that you are quite knowledgeable in these aspects but don't have the necessary money to invest in buying inventory, then dropshipping is the answer for you.
If you have already tried it, do share your experience with us in the comment section below. Good luck!
Related blogs from the SellerApp
Import From China To Australia
Amazon FBA Freight Forwarders: Best Guide For Every Seller
How to Turn Your Amazon Side Hustle into a Full-Time Gig
Was this post helpful?
Let us know if you liked the post. That's the only way we can improve.