Creating a private label product has become prevalent with a rapid surge of e-commerce businesses. These kinds of business models are popular not only on Amazon but also among eBay, Etsy, and Alibaba. Private label business is the easiest and effective way to make your products stand out in the market. With a bit of planning, enough resources, and a good private label manufacturer, you gain more control over the process, marketing, pricing, and most importantly branding of your business.
The good news about private label business is – it's easy to get started.
For more details on how to get started with private label products visit the link here.
Here's a Peek into the Content:
Private Label – The Big Picture
Recently, private label product manufacturing started gaining traction. These products became a bigger part of the trend among online and brick-and-mortar stores too. In 2018, the private label business grew by 4.4% reaching a profit of $5.5 billion (Source – plma.com). Furthermore, in the US, out of every 4 products sold, nearly one product is a private label or store brand product, according to the Private Label Manufacturers Association. Private labels across staples, food, and personal products are increasing swiftly. Retailers such as Kroger, Target, and WholeFoods are making their big bet on private label products in recent times.
Even the retail giant, Amazon has its list of private-label brands in categories such as technology, clothing, and household.
Based on the verticals and target audience, most of these retailers have multiple private brands. They can be categorized into low-cost, high-quality, premium, organic, or specialty products.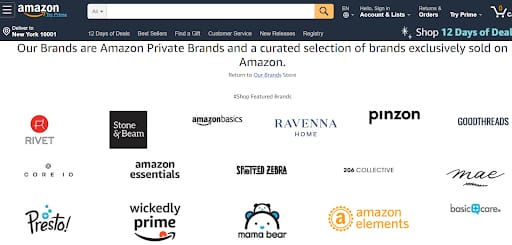 Our take on Private Label Products?
Ethnic and organic products have huge room for growth as per the latest trends.
Also, private label food manufacturers who produce items that are ketogenic, vegan, sugar-free, lactose-free, and whole-30 are expanding as they arrive in the market.
Private labeling is a positive trend overall with a set of winners and losers. With the right approach, you can gain customer loyalty and allow yourself to enjoy bigger profit margins, especially if you can provide low-cost, middle, and high-end options to your consumer.
Before we give the list of the private label manufacturers, we want you to weigh the pros and cons of owning a private label business.

Advantages of Private Label Business
Profit Margin Booster
Private label businesses can enjoy higher profit margins when compared to their generic counterparts. If you can put some serious research on the products and identify a good manufacturer, you can crank some serious cash. Also, as the products are cheaper to manufacture, the private label business has higher profits when compared to most of the national brands.
Be unique with branding and marketing
Creating a private label gives you your own identity. Private label business is building a brand something you own and can build further. It is a direct route to build on customer loyalty, recognition, and by separating from the generic products, you are creating a bedrock to build a strong customer base and this offers a chance to work on their loyalty. If the buyers like, they specifically browse for your products which further increases your organic search and chances to build a personal e-commerce store.
Ample Options to Choose Private Label Manufacturers
Though the private label business model is not straightforward like drop-shipping, manufacturing, and wholesaling, it is one of the best ways to bridge the gap between manufacturing and wholesale processes. Choosing a private label manufacturer keeps you away from expenses and the manufacturing process. You need not reinvent the wheel for product research and production. This gives you ample time to concentrate on the sales and marketing aspects of your business.
More Control Over Supply Chain
With a private label business, you can sell the products that are already tested by the manufacturers and some private label manufacturers will allow you to alter the features of the product including size, color, and length. It means you have control of your brand while selling high-quality products.
When the business increases, you can order more products. Similarly, during the offseason, you can decrease the volume of orders without worrying about the production costs. Isn't that cool?
Risks involved in Private Label Business
Of course, there are a few risks of owning a private label business, we want you to know. Here's the list:
Legality and Liability:
As a private label seller, you are liable for the products you sell. When you are trading, you need to be aware of the potential legal challenges and patent risks. It can be risky when you are selling baby products, electronics, or food items, especially in the US where civil lawsuits are quite common. There is a chance for private label retailers to shift the liability to manufacturers or opt for liability insurance for their business.
Private label suppliers also face a few challenges in the form of trading rules and consumer safety. Unexpected side-effects and product malfunctioning are something you cannot control when the consumer starts using a product. Make sure you have a professional to address your legal issues and protect your business from these unexpected risks. Also, when you start making big numbers and become a genuine threat to big brands, you can expect potential threats from them in an attempt to make you shut down or at least slow down your business.
Communication mishaps:
In any business, end-to-end communication plays a key role in establishing a successful business. Often, merchants want to work with suppliers who provide products at a cheaper rate. These private label manufacturers are not limited to their own country or marketplace. This leads to communication lapses or communication barriers if the manufacturer doesn't know the language. As a result, this kind of miscommunication may hamper the relationship between you and your customer.
In the global marketplace, many countries import and sell products from the U.S. According to the International Trade Centre, the top three countries importing from the US are
Canada (occupying 18% of the total imports from the US)
Mexico (with 16% share of total imports from the US)
China (around 7%)
These numbers specify that there is a huge importance for communication to balance the supply chain.
How to Find Private Label Manufacturers?
Finding a private label manufacturer is easier than you imagine. However, how to select a particular manufacturer for your needs is the real part – we'll help you with this too. Keep reading!
Online Forums
Warrior Forum
Warrior Forum is a great place for a newbie to gather vast information about online marketing. Through its free forums and paid information sources, you can post questions and get ample advice on private labeling manufacturers.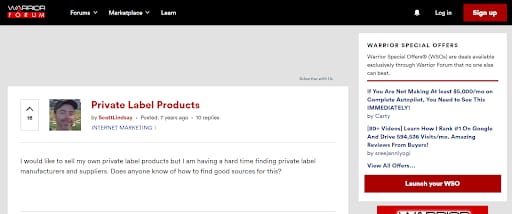 SaleHoo Forum
On this forum, you can find about diverse topics including finding a niche, dropshipping, and private label manufacturers too. Depending upon your niche, members share their experiences regarding private label products.
Reddit
Reddit is a great place to search for private label manufacturers. There is a particular community for private labeling and people keep posting for private label manufacturer suggestions based on their niche and marketplace.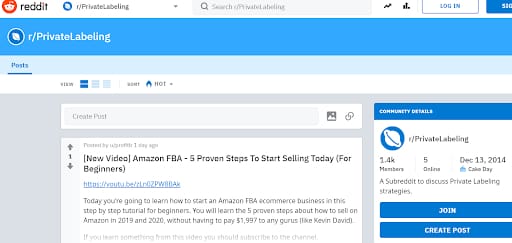 Find a store that specializes in manufacturing your niche products
As part of your product research, try going to a local store that is stocked up with products of similar choices. Observe the products and packaging, verify the manufacturer, product positioning, and quality. It helps your product research and helps you decide about the manufacturer.
Online e-commerce platforms
At present, online marketplaces are major digital marketing channels, especially in the US. Marketplaces such as eBay, Alibaba, and Amazon are the best sources to search for potential private label manufacturers. Research shows that Amazon recently crossed Google in product research. Lately, this giant became a popular option among customers to start searching for a product online. So, as a seller, this platform is a go-to choice to find trends and profitable categories. Once you narrow down your niche, you can contact the supplier and ask if he can manufacture the products of your specifications.
Related Post: Websites for Amazon sellers to Find Private Label Product Ideas

Local Sources and Connections
If you're looking for a local private label manufacturer, move around and try visiting trade shows and local sources. Also, personal connections can be of great help.

How to Contact a Private Label Manufacturer?
Communication is a major aspect when you're dealing with a local private label manufacturer or an overseas private label manufacturer. Clear, concise, and confidence – This is what we want you to resonate while communicating with your supplier. Lacking these features during communication makes your supplier think you're a newbie or not a professional. In case, you're dealing with a supplier who has a different first language than yours, you need to overcome the language barrier and understand the cultural differences. Therefore, we suggest you do enough research before contacting a private label manufacturer.
Recommended Guide: Amazon Manufacturer Part Number.
We've come up with a few points that need your attention while choosing a private label manufacturer:
Product Quality: It is the main aspect of choosing a private label manufacturer. Ensure you get the samples tested before making a deal. Confirm the color, size, dimensions, and style of the product they offer and the modifications you need.
Negotiate Prices Based on Volume: Price is the most influencing feature of private label product sales because consumer decisions are price sensitive. Shopping around to observe quality and pricing may be needed at times. Get a quote from the suppliers so that you can compare them to choose an affordable price range for your private label. Along with that ask prices for minimum quantities, discounts for bulk products, their preferred payment method, and shipping costs.
Reliable Delivery: A reliable and good delivery system is the key to customer satisfaction, especially in an e-commerce business. Be aware of the production time ahead. Also, make sure your products are delivered on-time with the utmost care because no one likes damaged or inefficient goods. Right?
Check for Reviews and Ratings: After you shortlist your suppliers, make sure you look for their reviews and ratings. If the information is not listed on their website, ensure that you get those details in-hand before signing a contract or deal with them.
Avoid Communication Mishaps: Entrepreneurs or retailers tend to struggle to establish proper communication with their manufacturers. These cases are myriad for an overseas supplier. Avoid too many questions, complicated language, and spelling mistakes as they may lead to miscommunication.
Use short and bullet points, clear and simple language in an email. During a phone conversation, keep the list of points you want to ask and communicate them effectively. Ensure your supplier is on the same terms with you by the end of the conversation.

List of Popular Private Label Product Ideas
Clothing, Shoes, and Accessories
The fashion industry is surging rapidly with rising globalization and changes in consumer spending. Also, digital innovations are shaping the latest trends in the fashion industry. The e-commerce fashion industry alone is anticipated to rise from $481 billion in 2018 to $712 billion by 2022 (Source – Shopify). As a result, markets such as clothing and apparel, bags and accessories, luxury and personalized gifts are growing in the present day.


If you wish to tap into any of these sectors, this is the right time. You can try to align with current industry trends and customer demands. For instance, cruelty-free accessories, bamboo bags, oval sunglasses, and patchwork clothing and accessories are gaining traction recently in private label clothing. You can choose to add or modify certain features to suit your brand. However, in these industries, keeping up with the trends and managing inventory need special attention.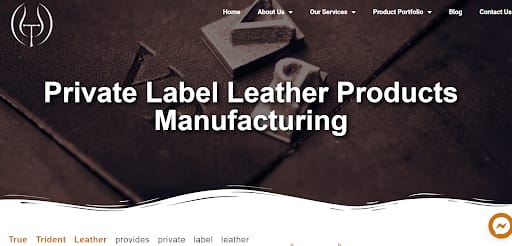 The Budding 'Organic and Vegan' Private Label Products
Organic and vegan products may be a particular segment or a trend of the industry. The reason why we listed organic and vegan products is that we have observed that there is a strong proliferation in the success stories of these businesses recently.
Organic and Vegan are no more a niche.
Though both are not the same, these products are becoming a lifestyle choice for consumers. Sales of organic products have amplified over the past decade. In some places, the demand for these products is outpacing the supplies. Organic sales account for 4% of U.S. food sales (Source – USDA). Farmers are taking their route to organic food production on a large scale. Not only in food, but organic private labeling is also gaining popularity among other industries including pet food, napkins for dinner table, and skincare.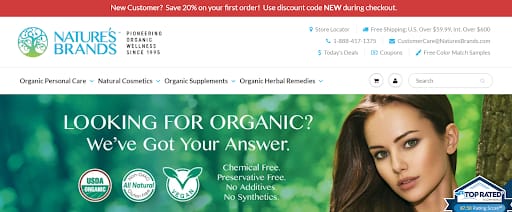 Veganism, on the other hand, is becoming mainstream recently. As people started to realize the positive impact of veganism on environmental sustainability and animal welfare, the vegan movement started rising. Plant-based meat, plant-based dairy alternatives, especially vegan cheese, soy milk, and almond milk started to see a huge rise in sales. In the parts of North America and Europe, plant-based meat has been budding lately.
Also, apart from food, other sectors such as clothing, jewelry, luxury and gift accessories, skincare and cosmetics are propelling with diverse product ideas.
And, the eCommerce platform is the best bet for these vegan products with equal opportunities for local and global players.
Nutrition and Health Supplements
The private label health supplement industry is huge. The profit margins for resellers are high, more than double sometimes. The consumer health market can be cutthroat with competitive retailers. More and more consumers are inclining towards private label VDS (Vitamin and Dietary Supplements) for over-the-counter remedies. Private label VDS suppliers who can provide niche segments such as gluten-free, organic, vegan, and high-quality premium products are experiencing huge profits.
If you aim to enter this market, make sure you list the ingredients properly as customers are increasingly looking for them. In case of similar quality or ingredients used, consumers tend to choose cost-effective supplements. Therefore, price becomes the biggest influencer in private label nutrition and health supplement products, especially in the U.S. market.
Beauty and Cosmetics
With a new product launching every other week and influencers, brands, and celebrities promoting them, launching beauty and cosmetic products might seem daunting work. Nevertheless, you can identify a profitable and most-demanding segment in this niche using a product research tool. Selling high-quality or high-end cosmetics and beauty products with effective packaging at an affordable price gives you more visibility in the private label cosmetics business. Many startups have proven to be profitable with this kind of business model. You can try it too.
Conclusion:
Entering into a new niche or business has its perks and risks. After a period, consistency becomes the key to success for any private label business. A business that aligns well with its audience's needs and delivers products that are consistent while providing good service can scale at greater heights. The attention span of people is low. Therefore, showing consistent results is important for small businesses as bigger brands are already doing it. With proper exposure, this brand consistency makes you differ from the rest of the competition.
That being said, SellerApp can help you with a few product ideas if you're just starting.
Additional Reads:
8 Tips to Future-Proof Your Brand On And Off Amazon

Was this post helpful?
Let us know if you liked the post. That's the only way we can improve.