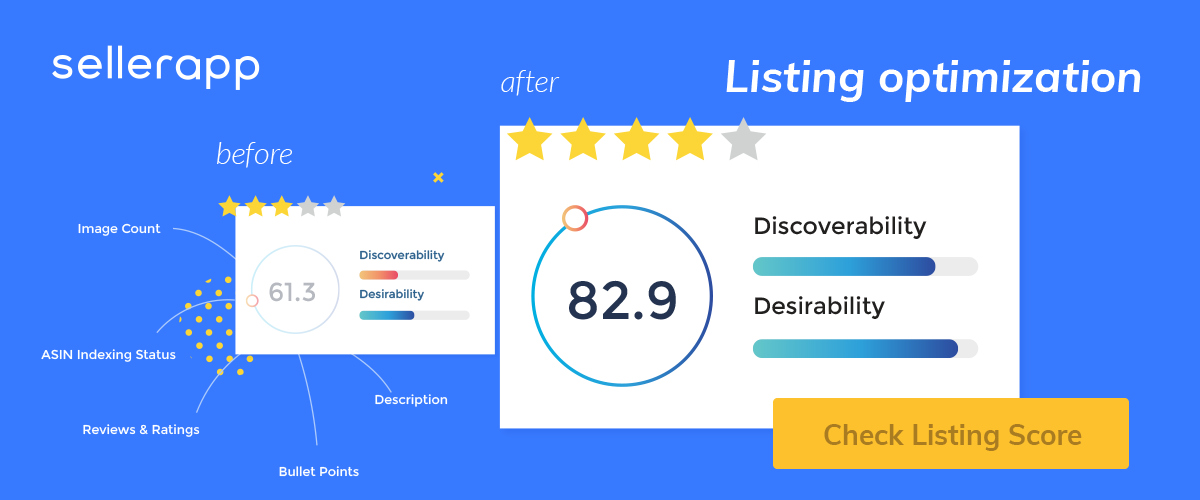 Before the advent of the internet, shopping was more of personal experience.
With every good-natured banter with the shopkeeper, you became accustomed to buying goods from him the next time. This was a powerful tool for vendors to keep sales strong.
However, when Amazon came into existence, everything changed. All you have to do now is go to a site like Amazon, search for the product you are looking for, buy it and voila!
Online shopping is a boon for customers but things for Amazon sellers have been different. The competition has increased dramatically.
So, in such a scenario, it becomes absolutely imperative to build a brand identity on Amazon.
This is particularly important if your products are listed on Amazon, or are planning to do so in the near future.
There are millions of products on Amazon across a plethora of categories. In order to ensure that your product stands out from the rest and is not lost in the crowd, there are several factors you need to consider like having a quality product, competitive rates, prompt delivery times, efficient service, et cetera.
However, all of these do not mean much if you don't have a brand identity on Amazon.
Customers are not seeing your lovely smile or hearing your jokes, they are seeing your brand identity and judging your products accordingly.
Keeping this in mind, we have covered a few tips and techniques that will help you boost your brand identity on Amazon.
In this SellerSPEAK podcast, Anthony Bui-Tran lists down why exactly having a robust brand identity on Amazon is so important in 2019. WATCH:
Outline Your Own Brand Identity
In your journey to build a brand identity on Amazon, the first step is to know what exactly your brand identity should depict. A lot of it depends primarily on the kind of product you are selling and your target audience.
For instance, if you are selling a product that appeals to youngsters, then you will want to craft a brand identity that relates with them – lively, spirited, and perhaps, with a bit of swagger.
On the other hand, if your target customers are professionals, then your brand identity should depict professionalism, seriousness, and to a certain extent, dependability.
Amazon Brand Identity
The idea is to create an identity that appeals to your customer base. This will, in turn, be reflected in your product description, images, and other details.
You can take help of Amazon Enhanced Brand Content for this part. However, do take care that you do not overdo it as it may lead to opposite results.
Therefore, it is advisable to conduct market surveys to understand your demographics better and then use those results to craft your brand identity on Amazon.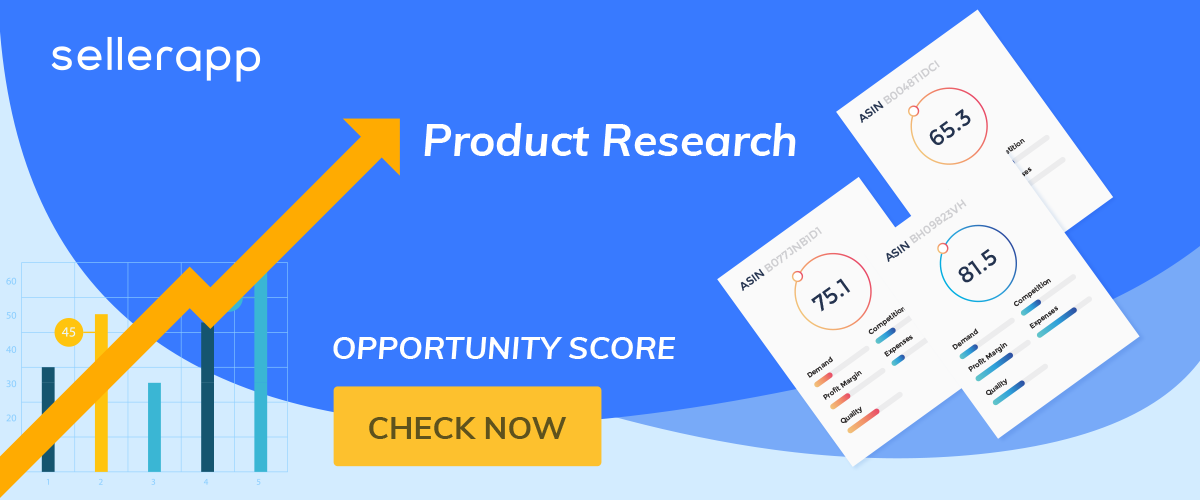 Take Your Time In Coming Up With Your Logo Design, Name, And Story
Your brand logo will represent your company and products on Amazon. As customers buy your products with your logo on it, you want them to feel happy and positive and relate your logo with those feelings.
Therefore, it is important to take your time in designing it. You want it to be something that is simple, elegant and has the right colors. At the same time, you should keep in mind that you do not fall prey to the general trend and design a brand logo that depicts what is popular at that very moment.
The same principle can be applied to your brand name as well. Your brand name should be easy to remember and catchy. It should also be in line with your brand identity. Also, remember that it is always good to compliment a good brand name with a clever slogan.
After you have worked out your brand logo and name, creating a story for your brand shouldn't be that difficult. The story should depict your company goals and should be in line with your mission statement. Furthermore, the story should also make an emotional impact on your readers.
You should build your brand story around the reasons that inspired you to sell on Amazon in the first place. A wise man once said that people buy with emotions, and if your story manages to deliver that, then you are well on your way to creating an excellent brand identity on Amazon.
Broaden Your Product Offerings By Brand Identity
A good brand identity can lead to a higher customer retention rate. However, it can be rather tricky if you have only one product to sell. In such a scenario, it is recommended that you sell multiple products under your brand to expand your customer base. In addition to this, if your products follow a fixed theme, then it may be even better.
For example, if you sell mugs with the image of Iron Man on them, then it may be a good idea to sell travel bottles with the image of Thor on them. This kind of variety will not only attract new customers, but it will also prompt old ones to explore your product offerings. The idea here is to have the buyers associate your brand with a particular type of product.
Customer Satisfaction Should Be Your Top Priority
Let us revisit those days where you would shop in person. Ask yourself this – would you rather buy your goods from a shopkeeper who is known for his customer service and sells quality goods for excellent prices, or from a vendor who charges an exorbitant sum for average quality products?
The same principle can be applied to doing business on Amazon. If you want your brand image on Amazon to be positive and popular, then you should always strive for customer satisfaction. This includes selling high-quality products at highly competitive prices so that whenever people see your brand, they associate it with these two crucial elements. And no matter what happens, you should never compromise with quality at the cost of improving your margins. Your brand identity should always reflect this and the way to go about it is through consistency.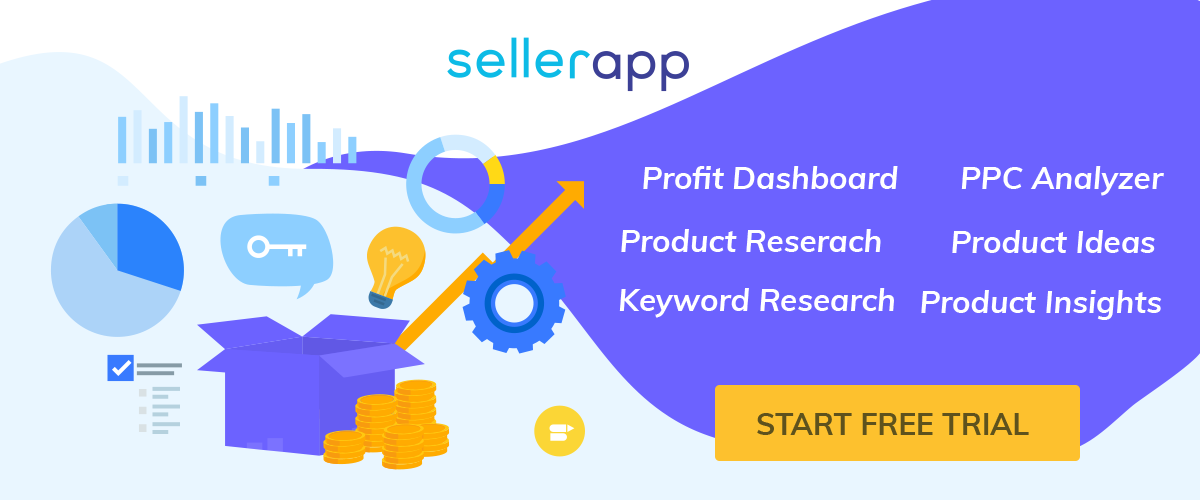 Amazon ChatBots
People shop on Amazon because they are promised a flawless shopping experience. You can add to this further by adding a personalized touch in the form of customer-centric chatbots. Chatbots come in handy as they can easily cater to a wide range of services like shopping recommendations, answering questions, streamlining the checkout process, customer service, et cetera.
Additionally, you can also lower your prices to underprice your competition. One of the major advantages of having an own brand is that there are no middlemen. Therefore, you can afford to reduce your margins and, in turn, reduce your prices to lure more customers.
Take Advantage Of Social Media
One of the best ways to go about building a brand identity on Amazon is by having other people talk about it. For example, if you see your best friend posted a status about a particular brand on Facebook, then the chances are you will be curious to check out the brand for yourself.
If your brand has a unique selling proposition – be it its price, the product, or the customer service, you should not hesitate to highlight it on social media platforms. The more your brand stands out from the rest, the more are the chances of improving your sales. To improve your brand recognition, you can also consider running ad campaigns on Facebook or opt for Amazon Pay-Per-Click campaigns to boost your sales and reach out to a wider audience.
In addition to this, you can also run promotional campaigns and offer discounts to attract more customers. Remember that brands tend to become popular through word of mouth and social media platforms like Facebook, Instagram, and others are a good place to achieve that. All these platforms work in conjunction – the more followers you have, the more traffic you will have on your Amazon pages.
Running successful social media campaigns is an entire process in itself, but is well worth the effort. If done correctly, it can go a long way in building your brand identity on Amazon.
Conclusion
The key to building an excellent brand identity on Amazon is to associate it with the target audience. It should be elegant, yet bold and ideally, it should stand out from the crowd. You should be able to capitalize on its unique selling point and come up with creative campaigns to draw attention to your brand. Needless to mention, there are many processes to it, all of which are linked like parts in a well-oiled machine. All the best!
Related Content:

How to Manage the Supply Chain of Your Private Brand on Amazon
How to Get Approval to Sell Restricted Categories On Amazon
Best Private Label Products to Sell on Amazon To Make Money
What's The Amazon Sales Strategy For Brand Owners?


[yasr_overall_rating size="large"]