If you've ever looked into starting a business on Amazon, chances are that you've come across this phrase – retail arbitrage. You've also likely heard stories about sellers making some serious money through it.
Selling on e-commerce platforms has become increasingly lucrative as consumers make the shift to purchasing online. The growth of e-commerce has given entrepreneurs new ways to make money online. Ever wondered how they do it?
Let's look into how you can start your Amazon business with retail arbitrage.
Quick Guide:
What is retail arbitrage? 
Behind the complex phrase is a simple concept. A seller purchases products from a retail outlet at a discount and sells these discounted products for a profit. 
Let's take the humble pen as an example. You walk into a Walmart store and notice that pens at the store are on sale. A $4 pen is being sold for $2. For smart retail arbitrage sellers, this is an opportunity. You buy 100 pens for this discounted rate and put up a listing on Amazon selling the same pen. The catch is that you're selling it for $3.90. That gives you a healthy margin while still being cheaper than the retail price!
If you're wondering whether you can still make a profit on your item, check out SellerApp's FBA calculator. We recommend you buy products that can net you a profit of at least $3.
So, what's the difference between retail arbitrage and normal retailing? When it comes to retail arbitrage there are no suppliers or manufacturers involved. You are buying directly from a retail store or market. This can cut into your profit margin but is often easier than finding, and sourcing products through a supplier.
The lower cost of entry makes retail arbitrage the perfect way to start your seller journey on Amazon.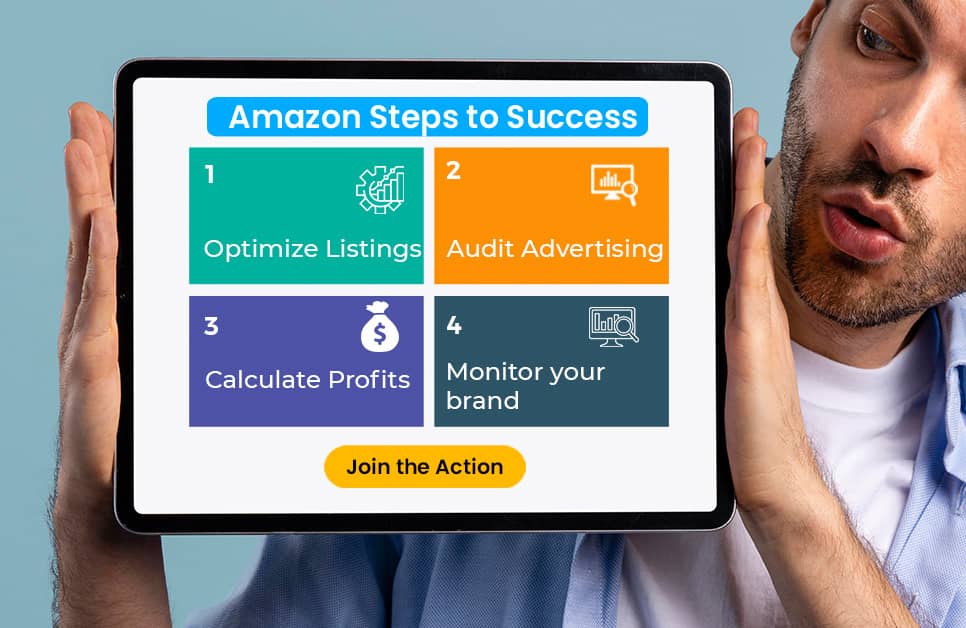 Why does retail arbitrage work?
You're probably reading this and wondering why people would even buy products sold for a higher price. Can't they just go to Walmart and buy the same pen for $2 instead of paying you $3.90? The answer lies in simple economics.
Products don't cost the same everywhere.
The pen you're buying for $2 in city A might cost $5 in city B. Products that are slow-moving or common in a particular area can be in high demand in another area. Sellers can use this to their advantage to turn a profit.
Convenience
Consumers are willing to pay for convenience. E-commerce giants like Amazon have redefined the shopping experience for many people across the world. When a customer purchases a product online, they are willing to pay extra to avoid the hassle of going to a Walmart or standing in long lines. With services like Prime, customers don't need to wait for their purchases either!
Amazon retail arbitrage: getting started
Now you know that retail arbitrage can net you good money when done right. How do you do it right? Let's start from the very beginning
1. Create an Amazon seller account
The first thing you need to do before kickstarting your Amazon business is to create an Amazon seller account. You'll have two options when creating an account, so let's look at how they are different, and how you can leverage each option to your advantage.
Individual seller account
An individual account is free to create, but you need to pay a commission of $0.99 for every sale that you make on Amazon. This is in addition to a 15% consolidated fee on those sales. If you're an individual seller, you can only sell 40 products.
Additional Guide: How to Sell on Amazon as an Individual Seller.
Creating an individual account is great when you're not going to sell more than 40 products, and if you're not interested in selling products from restricted categories.
A professional account will set you back $39.99 every month along with some additional referral fees and variable closing fees. You will not have to pay Amazon a fixed amount for each item you sell, and you can also list more than 40 products on the platform.
Additionally, you can also sign up for FBA (Fulfillment by Amazon). If you're an FBA seller all you need to do is make sure your products reach Amazon's warehouse. Amazon takes care of storage, packaging, shipping, and customer support. This doesn't come free, but it is definitely worth the money. FBA sellers are also eligible for Prime delivery and stand a greater chance of winning the Buy Box.
FBA is great for sellers to ensure quality shipping and customer service by outsourcing it to Amazon!
2. Source products
Sourcing products for retail arbitrage is like thrift shopping. You're looking for a great deal on a product that can be sold at a good margin. The first thing you need to keep in mind is that retail giants like Walmart and Target are also competing with Amazon. Prices will always be competitive, and there are great deals at large retail chains.
We recommend looking for products during clearance sales to get the best prices. Just ensure that the products are not damaged. You cannot compromise on quality.
Don't just buy every product on sale though. Keep tabs on how that product is selling on Amazon, and check its price. Make sure you factor in different Amazon fees as well as shipping before zeroing in on a product. If you have the Amazon seller smartphone app, you can scan product barcodes while you're in the store to see real-time prices and product listings!
3. List your product and start selling
Once you've found the product you want to sell, list the product on Amazon and start selling! Optimizing your product listing goes a long way when driving sales, so if you're wondering how to make the most out of your listing, read this detailed guide.
Don't forget to keep changing your prices to be competitive. The Buy Box on Amazon drives a major part of the sales. Every seller wants to win the Buy Box, so there is bound to be a tussle for that innocuous yellow button!
Additional Read: What are the most popular products to sell on Amazon?
Amazon retail arbitrage: Pros and Cons
No matter how you choose to sell on Amazon, there are bound to be advantages as well as disadvantages. How do you decide if this is how you want to sell on Amazon? Let's check out the benefits of retail arbitrage.
Low cost of entry
The best thing about retail arbitrage is that you can start off with as little as $100 to $200 investment. Since you're not buying large quantities of your product directly from a supplier, you won't lose as much money if your product fails to fly off the shelves.

Short-term earnings
Retail arbitrage is a great way to make money quickly. You're not looking to build a brand or create a lasting relationship with a supplier. If you're starting to sell on Amazon, this is one of the quickest ways to make a profit.
Check out this guide to find the best suppliers for Amazon FBA.
While retail arbitrage is a great way to make some quick money, it is not a scalable model. There are risks associated with retail arbitrage as well, just like with any other business.
Lower margins
When you're reselling a product, your margins are bound to be lower than if you were sourcing from a supplier directly. If you're looking to scale your Amazon business, it's always advisable to source directly from manufacturers or suppliers.

Brand regulations
Amazon goes to great lengths to protect its customers. The platform's Brand Registry Protection gives private labels and brands a larger extent of control over their product listings. If you're selling a brand restricted product without approval, your listing can be flagged by Amazon. Retail arbitrage is, therefore, risky. Make sure your product isn't part of the brand registry before listing it. If you're an unauthorized seller, your account could be taken down!
Final thoughts
While starting to sell on Amazon using retail arbitrage sounds easy, it does take a lot of hard work to find success. Not every product you buy on a clearance sale is going to net you a profit. Product research and listing optimization matter a lot more than finding a good deal at Walmart or Target.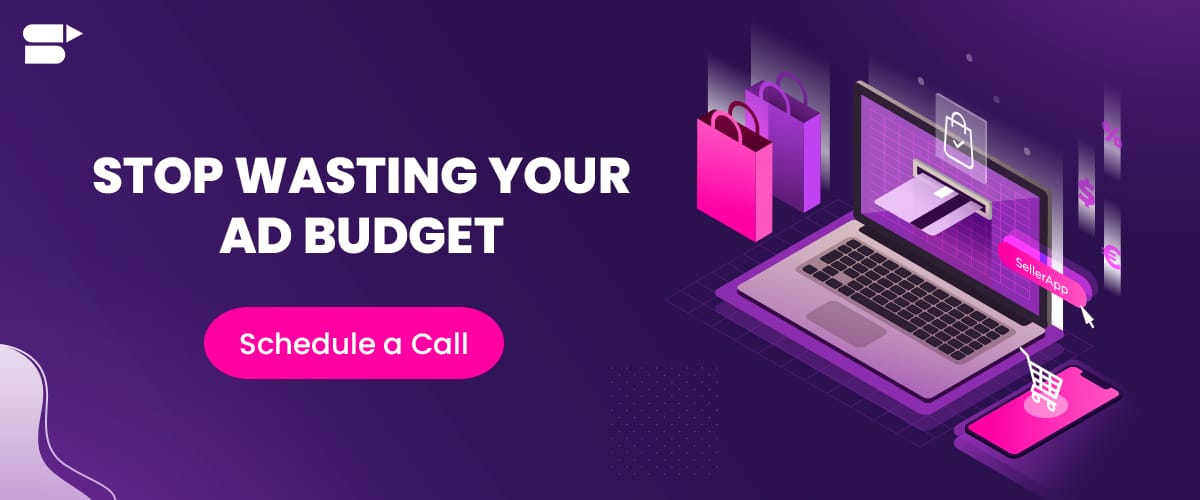 Recommended: How to do Profitable Amazon Product Research.
The lower cost of entry makes retail arbitrage the perfect way to start your seller journey on Amazon. Once you've learned the ropes, you can move on to create a long-term Amazon business. Private labels are a great and sustainable way to expand your Amazon Empire!
If you're wondering how to create a private label, read this detailed guide.
What do you think about retail arbitrage? Do you have any questions? Let us know in the comments section below.
Related blogs from the SellerApp
Shipping From China To Amazon FBA
Import From China To Australia
Online arbitrage vs retail arbitrage
Was this post helpful?
Let us know if you liked the post. That's the only way we can improve.