Do you frequently shop at Walmart and enjoy writing reviews about the products you've purchased?
If so, the Walmart Spark Program might be the perfect opportunity for you to get your hands on free products and earn rewards for your valuable feedback.
This is an invite-only program that provides customers with free products to sample and review on Walmart.com.
In this comprehensive guide, we'll dive deeper into the Walmart Spark Reviewer Program, explore the benefits of joining, and provide tips for increasing your chances of getting invited to participate.
So, discover how you can save money and receive free products through the Walmart Spark Reviewer Program!
Quick Guide
What is the Walmart Spark Reviewer program?
The Walmart Spark Reviewer program is designed to help Walmart customers make informed purchasing decisions by providing authentic and unbiased reviews of products sold on the Walmart website. The program invites customers to write reviews on products they have purchased from Walmart. It rewards them with exclusive perks and benefits, such as early access to new products.
To participate in the Walmart Spark Reviewer program, customers need to enroll and start leaving reviews on the platform.
Walmart uses these reviews to help other customers make informed decisions about the products they are interested in buying. The Spark Reviewer program helps Walmart build a community of engaged customers who can provide valuable feedback and insights into the products they sell.
How to become a Walmart Spark Reviewer?
Here is a step-by-step guide on how the program works:
Sign up
Customers who are interested in participating in the program need to sign up on the Walmart website and provide their basic information.
Purchase products
After signing up, you can purchase products from Walmart like you normally would.
Write a review
Once you have received the product, you can write a review on the Walmart website. The review should be authentic, unbiased, and based on your personal experience with the product.
Submit the review
After writing the review, you can submit it on the Walmart website.
Receive rewards
If the review meets the program's guidelines, the customer will receive rewards such as early access to new products or special promotions. The customer can continue to participate in the program by writing reviews on other products they purchase from Walmart.
Walmart uses these reviews to help other customers make informed purchasing decisions. The reviews also provide feedback to manufacturers and suppliers to help them improve their products. Overall, the Walmart Spark Review program is a win-win for both Walmart customers and the company. Customers get exclusive perks, while Walmart receives valuable feedback to improve its products and services.
What items can you get for free in the Walmart Spark Reviewer program?
Walmart Spark reviewers claim that the program offers a diverse range of products to choose from. Additionally, while selecting the products reviewers have the option to select a specific variation of the product that they are interested in.
Products available for review through the Walmart Spark Reviewer program include items such as kitchen tools, dishes, clothes, household items, linens, pillows, and more.
How can you effectively leverage Walmart Spark Reviewer?
Although there is no guaranteed method to secure an invitation to the Spark program, there are actions that can be taken to increase the likelihood of receiving one.
New products
The program can be especially useful for getting early access to new products. If a member is interested in a product that is just being released, they can potentially receive it for free through the Spark Reviewer program in exchange for providing a review.
Through the Walmart Spark Reviewer program, brands can obtain high-quality user-generated content (UGC) for their products prior to their official release. By gaining insights into customer sentiment before the products hit the market, potential shoppers will be better informed and have greater confidence in making a purchase.
Seasonal items
Seasonal items, such as holiday decorations or summer gear, can also provide great opportunities for Spark Reviewer members to receive free products to review.
Since the products are available for a limited period, they are prominently featured, either online or in physical stores. Therefore, it is essential to optimize product pages with UGC to enhance visibility and drive conversions during this short window of opportunity.
Walmart exclusives
The program may offer free products that are exclusive to Walmart, providing a chance for reviewers to share their thoughts on these unique items with other customers.
When your brand exclusively distributes its products via Walmart, then Walmart.com is the sole platform where customers can access valuable user-generated content that is trusted by their peers.
Products with outdated reviews on Walmart.com
If a product has outdated reviews on the Walmart website, Spark Reviewer members can provide new, up-to-date reviews to help other customers make informed purchasing decisions.
By regularly updating review content, brands can not only build customer confidence in their products but also attract more traffic to their product pages. Search engines such as Google tend to rank pages with updated content higher in search results.
How does the Walmart Spark Reviewer program work?
The Walmart Spark Reviewer Program is an exclusive invitation-only program that is limited to residents of the United States. The program works as follows:
If you receive an invitation to join, you can sign up as a member and receive email alerts for sample deals.
When you receive an alert, log in to your Spark Reviewer portal and select the sample for that deal.
Wait for the sample to be delivered to your home, then check the product within the given timeframe and share your honest review of the product.
To become a Spark Reviewer, you must regularly review Walmart's products. Walmart selects the best reviewers from existing ones who provide feedback. If your reviews are impressive, Walmart would send you an invitation.
Once you receive an invitation, you will be asked to fill out a form, and after submitting it, you will be officially accepted as a Spark Reviewer.
To improve your chances of being selected for the program, continue to write high-quality reviews and build your reputation as a trusted reviewer.
Reviewers receive samples each month, and a list of available products is provided for them to choose from.
Walmart Spark Reviewer – Best practices you should follow
The program provides members with offers to review products in exchange for receiving the products for free. But how exactly does the process work?
Keep reviewing your work
Joining the Spark reviewer program through referrals from affiliates or referrers is not possible. The only way to become a Spark reviewer is by leaving unbiased reviews on Walmart.com about products you have tried.
Write decent reviews on the shopping site
Walmart does not discriminate in their selection of reviews, as they do not favor only positive ones. However, writing a favorable review for a purchased product is an easy task.
First, buy and test the product, then write a review about its efficacy or any shortcomings it may have. Additionally, you can elaborate on why the product is useful and why you appreciate it. For instance, if you purchased furniture from Walmart, you can review its comfort and quality, or even mention how the color complements your decor.
Make Your Reviews Detailed
It is crucial to provide a comprehensive review of the products you are evaluating that will aid other customers or address any inquiries they may have about the product.
For instance, if you are reviewing a pair of shoes, it is advisable to comment on the size accuracy or whether customers should consider ordering one size larger or smaller.
Similarly, if you are assessing a cleaning product, it is essential to offer a detailed account of the application and outcome of using the product.
Walmart Spark Reviewer program vs. Walmart Spark Community
There has been some uncertainty among Walmart customers about the Spark programs they have participated in, particularly with regard to the distinction between the Walmart Customer Spark Community and Walmart Spark Reviewer Program.
To clear up any confusion, it has been revealed that Walmart hosts two distinct programs: Walmart Spark Reviewer Program and Walmart Customer Spark Community. The latter program functions as a loyalty program, where members can earn points by completing tasks such as surveys and customer interviews.
These points can be redeemed for gift cards, which can be used to purchase Walmart products. In contrast, the Spark Reviewer program provides members with the opportunity to review free products.
How Do You Get Walmart Spark Activities?
The term "activities" in the Walmart Spark program can refer to different things, depending on the program you're a part of.
For Walmart reviewers, it means receiving a free product and providing an honest review on Walmart.com.
On the other hand, for Walmart Spark Community members, activities include completing customer surveys, writing product reviews for purchased products, and participating in customer interviews, among others, in exchange for points toward a Walmart eGift Card. Upon joining the program, you'll receive a link to the website to log in to your participant account, where you can claim specific activities as they become available. As a Walmart reviewer, your main responsibility will be to sample free products and provide honest and positive reviews on Walmart.com.
Is The Walmart Spark Reviewer Program Genuine?
The Walmart Spark Reviewer program is legitimate and offers customers a genuine opportunity to review products. Participants receive at least four products each month and are expected to provide a written review for each item.
The reviews must be unbiased and truthful, and reviewers are free to express either positive or negative feedback. Negative reviews do not affect the reviewer's status in the program.
Walmart does not require the return of the reviewed products, and reviewers are allowed to keep them without any charge.
What are the Other Programs Like Walmart Spark Reviewer
There are several online retailers, including Amazon, , that offer programs similar to Walmart's Spark Reviewer Program, where you can receive product samples in exchange for reviews. By signing up for these websites, you have the opportunity to become a product reviewer and receive free items
Amazon Vine
Amazon offers a program called "Amazon Vine," in which users are randomly selected to test products for free and provide honest feedback. Those who are invited to join the program, known as "Vine Voices," are selected based on the helpfulness of their reviews and the number of useful votes they have received from other customers. This program is widely praised by online users who consistently provide reviews.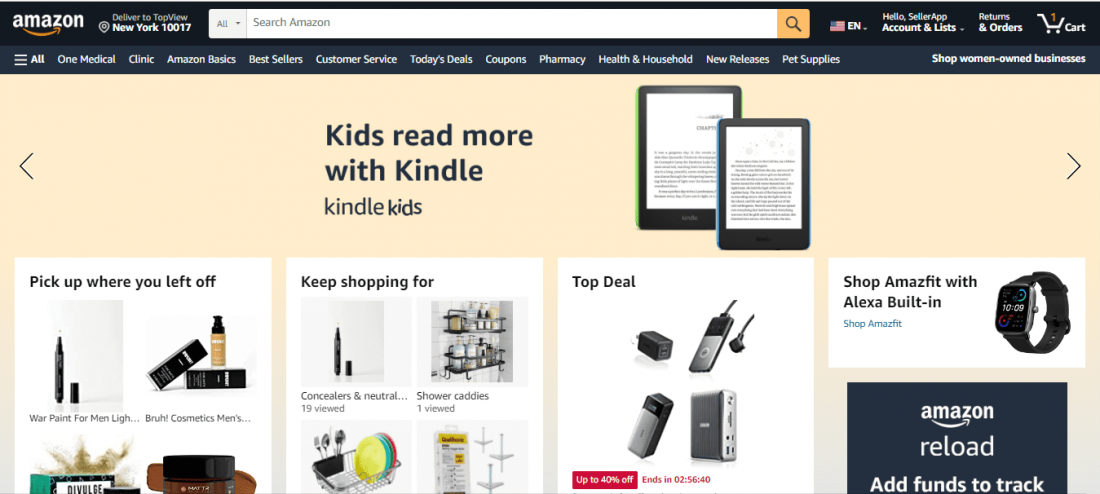 PINCHme
PINCHme also provides a program for free trials where participants receive a sample box of new products to test. The delivery of these samples takes around 5 weeks, and PINCHme is a trustworthy website.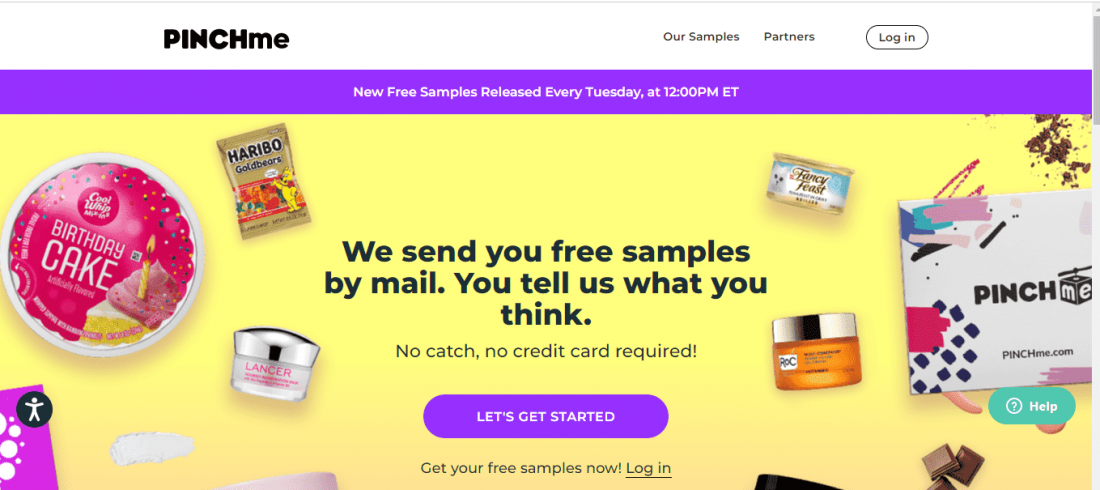 AMZDiscover
AMZDiscover is an online tool that connects sellers with reviewers and buyers via Amazon's product listings. The platform helps sellers save time and effort by finding suitable reviewers who are willing to review their products on Amazon. If you're interested in joining the AMZDiscover team as a reviewer, you can contact their customer service and request to be added to their database. Once added, sellers may choose you to review their products.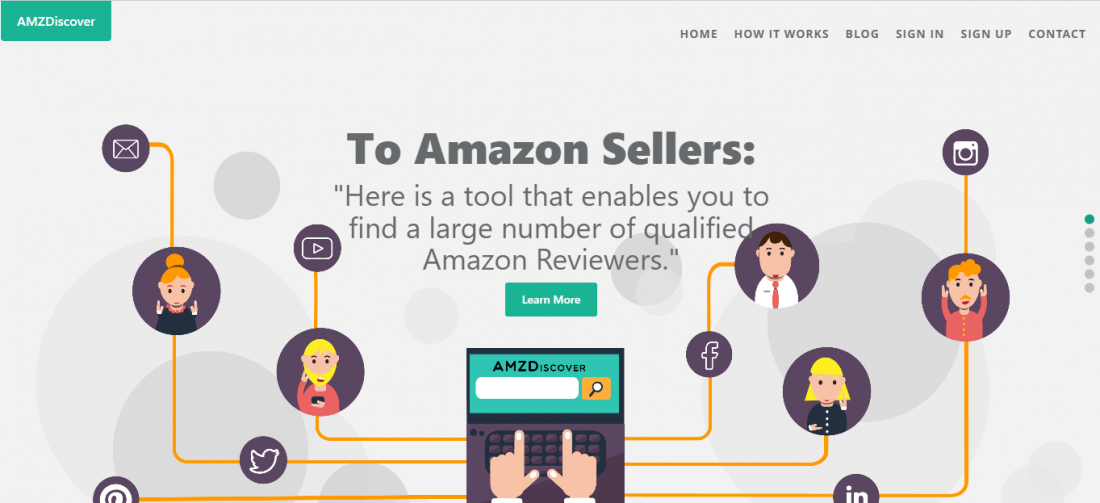 Conclusion
If you frequently shop at Walmart and enjoy writing honest and detailed product reviews, you could increase your chances of being invited to the Walmart Spark Reviewer Program. Participating in the program and receiving free products can help you save money on your monthly expenses.
What do you think about Walmart's Spark Reviewer program? Let us know in the comments below!
Was this post helpful?
Let us know if you liked the post. That's the only way we can improve.