Why Can't We Be Friends?: The Latest and Greatest Ways to Effectively Communicate with Amazon Customers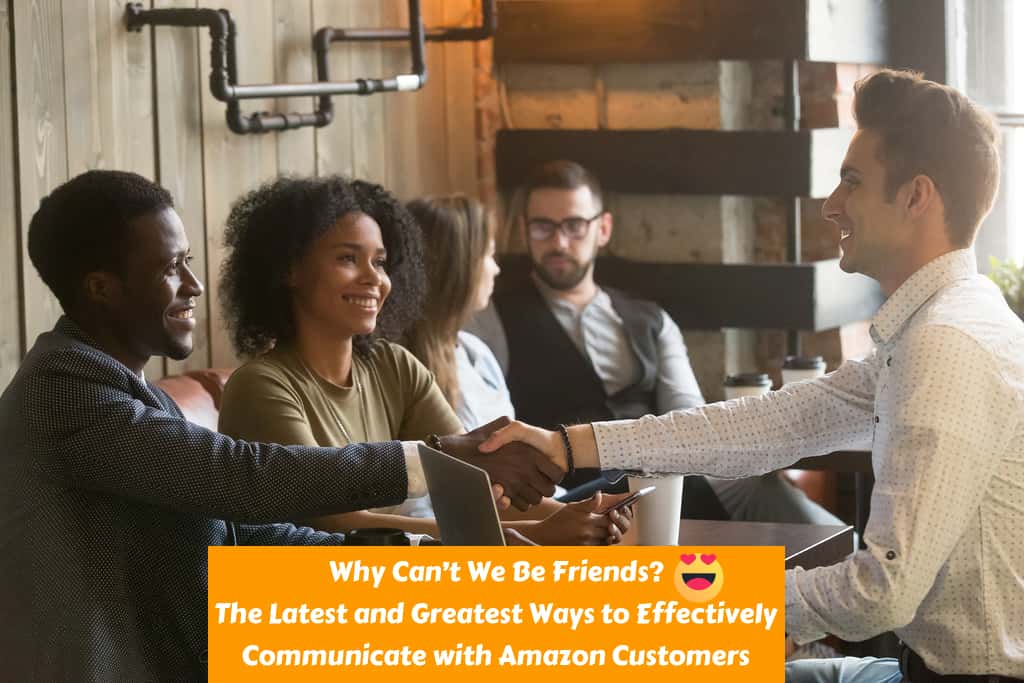 With eCommerce dominating the world's marketplaces over the last few years, buying things online has become an increasingly impersonal experience for most.
This is especially true for Amazon consumers. These days all you need to do is determine what product you need, search for it on Amazon, purchase it, and you'll have it in your hands within a day or two.
Overall, shopping online seems to have evolved into a basic "utility", rather than an actual experience.
This doesn't bode well for many sellers on Amazon, especially private label sellers, who rely on their brand identity to bring in more sales and repeat customers.
But does this mean it's impossible to create a lasting brand on Amazon?
Not at all, but it does mean that accomplishing that requires a lot more effort than it used to.
Amazon customers may just be trying to acquire products that they need, but their experience in acquiring them is where opportunity is found. That is, an opportunity to turn them from customers into raving, loyal fans of your brand.
And the essential element to making this happen is communication.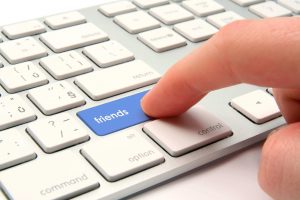 The way you communicate with your customers is one of the most important (if not THE most important) factors that determine your success as a business. Which in turn, determines your success on Amazon.
It's not just true in the business realm, it's basic human psychology. As social creatures, there is a need for interpersonal communication in daily life. The more meaningful it is, the more fulfilling and impactful is it.
So, how does all that fit into running an Amazon business?
Well, the first step I would advise anyone to do is to align their priorities with that of Amazon. Whether you sell on Amazon or are purely a consumer, you know that they put their customers first. They proclaim themselves to be a customer-centric business.
Their customers mean the most to them, often more so than their sellers do. So if you sell on their platform, it is only fitting that your own business is customer-centric as well.
This is not only the "right" thing to do for your customers, but it will keep you in Amazon's good graces. That should be priority #1 if you want long-term success as a third party seller.
Making your own business a customer-centric one is the foundation that will guide all of your future decisions that will ultimately determine your success as an Amazon seller. It will also determine the very ways you communicate with your customers.
As I mentioned before, communication is the essential element you need to build a lasting brand.
And it starts by understanding that communication can begin in various places.
We will explore some of the most powerful channels of communication that, if mastered, can result in you dominating your product niche!
Social Media Ads
Anyone can sell a product, but it takes a special kind of brand to bring in repeat and referral customers.
If you put out social media ads promoting your product listings, everything from the copy you use, to the images, all contribute to how your brand "speaks" to a prospective customer.
The average person browsing the Internet is bombarded incessantly with stimuli, so it's important to ensure that your content makes an impact.
There are different ways you can accomplish this. The first thing you can do is achieve what's called a "pattern interrupt". This means causing a potential customer to stop and look at your ad, via a provocative headline or eye-catching image.
The next thing you want to focus on is building trust once you have their attention. An effective way to do this is by providing free value.
This let's potential customers know that you care about spreading good ideas and make your business more relatable before they've even tried to contact you!
One of the best ways to do this is through free content, typically in the form of a blog post or a video that offers valuable information that's relevant to whatever you happen to be selling.
For example: if you sell kitchen sponges, your ad could redirect to an article called "5 Kitchen Hacks To Get The Most Out Of Your Sponges". That article will be chock-full of valuable information, and by the time people are done reading it, they will already begin to trust you.
This is how you influence buying decisions. Once a potential customer trusts your brand after giving them free value, they will be much more likely to buy from you when you pitch to them.
Additional Resource:
Amazon Message Center – Best Ways Connect With Amazon Buyers
Email Messaging
This avenue of communication typically occurs through Amazon's Buyer-Seller-Messaging service, after a customer has already bought one or more products from you.
Follow-up emails are important for you to keep your customers updated on the status of their order, shipment, and delivery. But this is just the bare minimum.
These messages should also include additional free content that will offer more free value to your customer, or perhaps a personalized message thanking them for supporting your business.
Basically, anything that will enable them to get to know your brand even further, while you're also informing them on their order.
You can include a tutorial on how to get more out of your product or a coupon code they can use on their next order. Just be sure that all messages to buyers comply with Amazon's guidelines.
Another form of email messaging can take place outside of Amazon, which would actually be preferable in a lot of ways because you won't have to follow Amazon's strict guidelines on what to include in your messages.
This would require you to collect your own list of emails, but it cannot be done through Amazon's platform.
If you are using social media ads to direct traffic to your Amazon store, and you're offering free content like a blog or video, you can include a join form that will allow people to opt-in to your email list.
Building your own email list is a valuable asset. It gives you a direct pathway to your audience of prospective and existing customers. This is the perfect opportunity to expose your brand in a way that is much less restrictive.
Customer Service
This is a big one.
Not only is this the most direct form of communication you will likely experience with your customers, but it's an incredibly powerful determining factor of how your customers will view your brand overall.
Offering excellent customer service will add a level of value to your business that will keep your customers loyal and make them repeat buyers.
Remember how we talked about being customer-centric? Well, the quality of your customer service is a direct reflection of that.
Consider customer service the "voice" of your company. Whether you run customer service yourself, r have a support team handling it for you, it's super important that you focus on amplifying your customers' experience when they interact with you with questions or an issue.
It helps to use a friendly, personalized tone when communicating with your customers. Always make them feel heard, and make them feel that you are on their side.
Even when dealing with dissatisfied or angry customers, having good quality service can immediately turn them into brand evangelists.
On the other hand, having subpar customer service can motivate your customers into sharing their bad experience with online communities which could be devastating to your brand. Something like that can be extremely difficult to recover from.
Direct Mail (Bonus Method)
That's right, direct mail is still a thing. And it's still an extremely powerful method of communication.
Why? Emails can have average open rates of 10%-15%, but direct mail tends to be opened 100% of the time! Using direct mail like postcards or thank you notes can certainly solidify the relationship with your customers.
If you are already an experienced seller on Amazon, you may be wondering how it's possible to send direct mail to your customers. Or if it's even within Amazon's TOS to send direct mail.
The truth is, it wasn't really an easy option for sellers until now. Kibly, the premier software messaging tool for sellers, has developed a way to send postcards to your customers just as easily as sending emails.
Not only can you send direct mail to your customers as a Kibly user, but it's well within Amazon's to use direct mail so long as it follows the same messaging guidelines as your emails.
Being able to send direct mail to your Amazon customers will be a revolutionary new way to connect with them. Never before have sellers had the chance to make this type of connection with their buyers and it will prove easier than ever to turn them into loyal, raving fans of your brand.
Using a combination of all of these methods of communication will give your customers something to talk about. When you get them talking about you, that's how you know your brand has truly made an impact.
And naturally, what follows that impact is a new level of making sales that will propel your business into the top tier of sellers on Amazon.
Here is the Guide For FREE Online Marketing Tools to Manage Your Business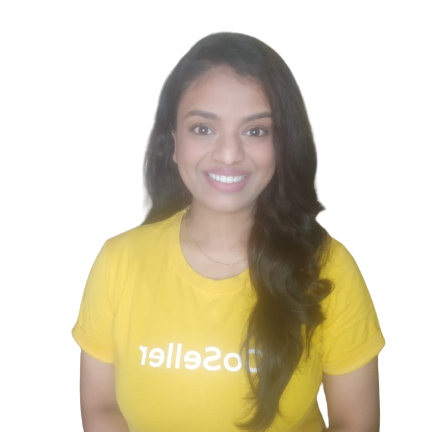 Customer Success At SellerApp
Enthusiastic Computer Science Graduate. Currently helping to solve problems faced by E-Commerce sellers around the world.
Subscribe to SellerApp Newsletter