Over the past few years, technology has changed dramatically the way we look at the data. It is helping us to track the changing customer behaviour, marketing trends, and demographics. Regardless of your business size or category, it is essential to monitor all these metrics that are changing rapidly. Selling on Amazon can be fruitful, but it is not an easy one to do. Once you start expanding your portfolio, it becomes hard to manage your orders, listings, and inventory. You need to have strong inventory management skills to be successful. Amazon Inventory reports are important to understand your stock and selling rate for a given period.
Amazon inventory reports allow sellers and vendors to get a comprehensive breakdown of stock availability, ASIN details, competitive pricing, and other important information about the inventory.
So, today, let's discuss some of the important inventory reports in the Amazon seller central.
These reports are core to your businesses, no matter the size of your business.
Active Listings Report – How to generate it?
Log in to your Amazon seller central account. Hover over to the Inventory and select Inventory Reports.
In the Inventory Reports page, click on the drop-down menu and select Active Listings Report and select Request Report to download your report from Amazon.
This report takes a while to generate. Once it is ready, you will be able to download it. You'll get the file in .TXT format which can be opened with the help of Notepad.
To make sense of the data in the report, open the file with Microsoft Excel.
What does the report have?
There are around 27 columns in the report. However, there are specific columns that don't have any data in the report. Let's look at the important ones.
Item-name – The first one is the item-name. It is the title of your product listing on Amazon. Amazon displays only 80 characters in this section, cutting short the lengthy ones.
Item-description – This field consists of the product description of your Amazon listings. Here, you can see the ASIN details that you created earlier.
Listing-id – Listing id is an internal id created by Amazon to track a product listing. You can find it when you try to edit a listing manually.
Seller-SKU – This field gives the details of the SKU allocated to your listings.
Quantity – Quantity shows the availability of stock on Amazon at the moment.
Price – Without any currency, Amazon displays your product price here.
Open-date – This shows the date and time of your listing created in the format YYYY-MM-DD HH-MM-SS.
Product-id-type – This id is generated when you are creating a listing.
asin1 – ASIN of the item listed.
Will-ship-internationally – This column refers to your shipping settings, 1 = Yes, and 0 = No.
Product-id – This is the value of your product ID, which can be your ASIN, ISBN, EAN/UPC, etc.
Fulfillment-channel – This column shows your fulfillment settings. Amazon implies Amazon FBA, and Default implies Merchant fulfilled.
How to use this Active Listings Inventory Report?
One of the best ways to use this report is for deleting, editing, and updating data into an inventory loader file. You can update your stock levels and other inventory-related information into your inventory software or to a spreadsheet where you can track all the information.
This report gives you the information on all active listings that are up for sale on Amazon, ensuring that they are appropriately listed and available to buy.
Tip #1 Edit Sale Prices
Download the inventory loader file (you can choose a specific category based on what you need). You can enter a discounted price for a particular duration and upload the file.
If you're having a seasonal sale or looking to boost sales to a product line, this is an easy way to go about it.
Tip #2 Edit Dispatch Latency in Bulk
Often during busy times, you might need to change the lead time to ship orders. This gives you a great deal of flexibility while avoiding warnings and suspensions that can be hard to revoke.
Tip #3 Clean Your Inventory
If you are not selling an item actively on Amazon becomes a liability. Therefore, it is essential to keep your inventory clean as it may lead to account suspension for selling inauthentic products. So, you can review your Active Listings report periodically to ensure that there's no old stock or incorrect stock. 
Cancelled Listings Report
What does the cancelled listing report have?
The fields in the Cancelled Listings report are similar to the ones in the Active Listings Report. However, you cannot find out the reason for why a listing is blocked in the first place. So, it's the best thing to monitor your performance notifications in your seller central account health.
How to use the Cancelled Listings Inventory Report?
The Cancelled Listings Inventory Report will help you to look at the listings that you have made inactive or the listings blocked by Amazon.
You can identify the listings that are inactive and fix the issue to make them active again. You can bring back a listing to an active state and continue to generate sales with the help of this report. Also, if you want, you can remove the listings entirely.
What are the other reports available?
Along with the Active and Cancelled Listings reports, you can find:
Open Listings Report
All Listings Report
Sold Listings Report
Inactive Listings Report
Amazon-fulfilled Inventory Report
Listing Quality and Suppressed Listing Report etc.
How can you download these inventory reports?
In the Inventory section, hover over to Inventory Reports. Click on Select Report Type.
You can find the reports as mentioned earlier in the drop-down menu. Click on your desired report and then → Request Report.
Download the report when the Report status is ready.
Final Thoughts
Keeping track of Amazon inventory reports is a whole new game. Though Amazon has levelled up its game with analytics and reporting, it takes time and understanding the inventory reports. For non-FBA sellers, Amazon inventory reports can be challenging to figure out. As there is not much customization provided, sellers take time to process this vast inventory information.
However, Amazon inventory reports will help you to plan your stock ahead and guide you to streamline inventory management activities. You need to constantly monitor stock levels and sales volume in order to meet the demand and make informed decisions.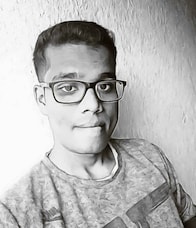 Arishekar N has over five years web development experience and is the senior digital marketing strategies at SellerApp, Specialist in SEO, SEM and best conversion rate optimisation strategies that deliver industry leading ROI. Arishekar has helped companies through more effective search engine marketing and SEO strategies. He is most passionate about working with e-commerce companies.