Partnering with Amazon and becoming its seller isn't the only way to earn money. There are a few other ways that you can utilize. Rather than becoming a seller, you can think of selling directly to Amazon and in turn, they will sell the products for you. Sounds like a good plan? We call this "Amazon Vendor" and differ greatly from "Amazon Seller." So, let's understand what it is and what is the Amazon vendor central pricing.
Quick Guide:
Let's get started.
What Is Amazon Vendor Central?
Vendor Central is Amazon's portal, which helps in facilitating business between private vendors and Amazon.
One of the key factors of Amazon's successful business,
especially in selling books
is due to this platform. This program welcomes both
individual sellers
and
vendors
–the ones who have complete distribution rights or liberty to titles.
With the help of this program, a Vendor sells directly to Amazon and in turn, Amazon sells to its buyers. On the other hand, an Individual Seller pays Amazon a specific fee for using Amazon's platform as a place for selling to customers and potential shoppers directly.
Vendor Central is more like a web interface, which helps a vendor satisfy his or her customers' needs, efficiently and smoothly. The portal of Vendor Central lets a vendor (only the ones who have received an invitation from Amazon) do business with Amazon.
Once everything is set up, a vendor receives payment from Amazon every month, but on wholesale terms. Now, before this can even happen, a buyer places an order from Amazon directly and pays the respective amount. Then, Amazon ships the merchandise.
However, if a buyer is purchasing directly from the vendor, the respective product page specifies this immediately:
"In Stock, Shipped and Sold by amazon.com."
If you recall properly, you will realize that this business model is pretty much the same as Amazon Fulfillment Program and its self-service consignment program.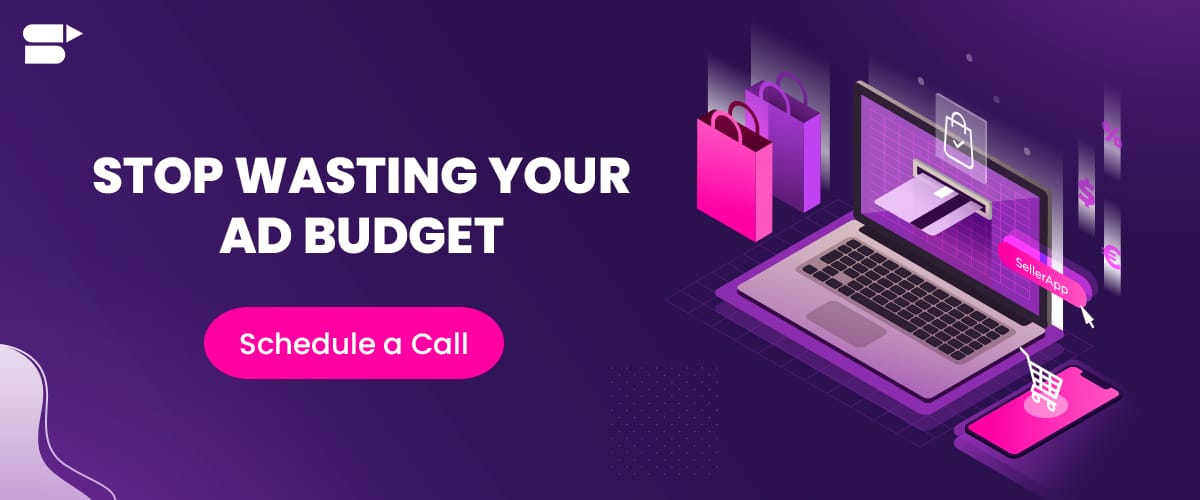 Amazon Vendor Central Pricing
If you use Seller Central, the charges work based on the pay-as-you-go fee. For an individual seller, it includes 0.99 cents per item whereas $39.99 for a Professional seller.
Now talking about Amazon Vendor Central, you might think that it is not going to cost anything because it is Amazon who is buying things from you.
However, you will be paying the amount later.
As a vendor, you will pay when Amazon offers you:
Executing campaigns on AMS (Amazon Marketing Services)
Executing campaigns on AMG (Amazon Media Group)
To forward your stock
To utilize their internal support (example: "X" person has worked for you so and so hours per day. This is added up with the annual fee)
To access their Premium Vendor Services (which starts at $30K per year)
Since Amazon makes use of wholesale pricing for Vendor Central, it generally asks a vendor to pay 4% – 10% to cover slotting and marketing costs. Once the sales increase, Amazon might also request more active account support fees or marketing fees.
Related Post: How to smartly negotiate the Amazon Vendor Agreement
Does Vendor Central Include Any Tax or Additional Fee?
Well, this entirely depends on where you are planning to sell.
Say, for example, in Europe, you will have to pay VAT taxes. Under EU regulations, it is mandatory for Amazon to charge an appropriate VAT fee on monthly basis – even if the seller has not made any sale.
Additional fee to consider are:
Shipping cost to send the inventory to Amazon's fulfillment centers
International return shipping cost
International shipping cost
Conversion cost associated with being paid in your home currency
Customer support cost
Taxes & duties
Translation cost for listing
Amazon Vendor Central vs. Seller Central
The moment you decide to expand your business by selling on Amazon Marketplace, you certainly will have confusion choosing between Seller Central and Vendor Central.
The answer is not direct but rather depends on how you have positioned your brand in the market. So, let's understand the difference between these two in detail so that you can come up with better conclusions or decisions.
1. Vendor Central vs. Seller Central: The Background
The day you decide to sell your products on Amazon, you will sell as any one of these two:
First-party vendor
Third-party seller
Though these terms rhyme the same, there is a huge difference between the two and requires a proper understanding.
If you become a first-party vendor, you will use Amazon's Vendor Central either as a manufacturer or a distributor.
Here, you will sell your products to Amazon in bulk, and Amazon will sell those for you under its brand name to its customers.
Though Amazon features millions of products on its website, you can easily spot the difference between the items that are offered by Vendors because they generally come with a blurb in the description, which says: "Ships from [vendor name] and sold by Amazon."
If you become a third-party seller, you will use Seller Central.
Here, you still have the option to choose FBA (Fulfillment by Amazon) so that Amazon takes care of all your shipment and order delivery while you sit back and relax. However, you do not wish to do this, you can handle the shipments all by yourself.
2. Vendor Central vs. Seller Central: The Pricing
If you want to become a seller who has the accessibility to set minimum or maximum pricing for your products and take complete control, then Seller Central works the best.
Amazon says that it honors any MAP (Minimum Advertised Price) request. However, many Vendors have complained that Amazon hardly does so. Keep in mind that Amazon promises its customers the lowest price possible and does everything to match the best price.
In the case of doing so, if someone reports to them that there is a better and cheaper price that you are selling somewhere else, Amazon doesn't take much time to bring your price down. This is exactly when the actual war for price begins. And this truth hurts.
It is hard for Amazon to increase the price back. However, the case with Seller Central is different. A third-party seller can set his or her price for a product. They have complete freedom to control the prices.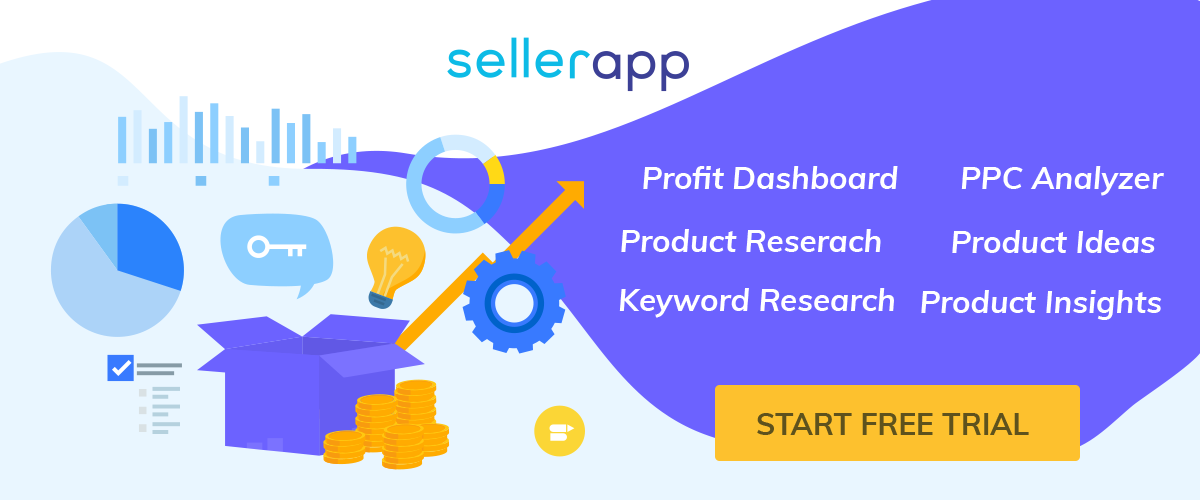 3. Vendor Central vs. Seller Central: The Support
If you are looking to associate with Amazon in a way that supports you when something goes wrong, then Seller Central is the way to go. If you are going to become a Vendor Partner, good luck in getting that feature.
The truth is that you are unlikely to get any support from Amazon unless your brand is highly popular, or you are paying lots of money to Amazon. But with Seller Central, you get decent support. Amazon provides Seller Support to problems associated with payments, inventory, and listings.
In Vendor Central, there is nothing. Also, you get more flexibility with Seller Central while updating your product listings. This includes changing product titles, bullet points, descriptions, images, and so on.
4. Vendor Central vs. Seller Central: The Cost
So, how far can you go to bargain? Do you know the right way to negotiate? If you don't, then you might struggle as an Amazon Vendor.
Why?
Well, Amazon will try to negotiate with you for the best wholesale price possible for your products, so they can make an incredible profit margin. And trust us, they are good at this. They have mastered this art already. They talk to hundreds of vendors this way every day. So, handling a vendor like you is no big deal.
Besides negotiating with you, they can ask you for 4-10% pay to cover the "slotting costs." And don't be astonished if Amazon once again negotiates with you for a better price if your sales increase.
But none of these will be a concern if you go with Seller Central. Rather, you will pay a standard fee (8-20%) and that's the price percentage for every item that sells. If you opt for FBA, then you will be paying a little extra.
5. Vendor Central vs. Seller Central: The Profit Margins
As said above, Amazon will execute every trick to negotiate with vendor partners just to ensure that their profit margins go up. Good for Amazon but what about a vendor's profit margins?
Understand that if you choose to sell on Amazon as a Vendor, you can expect only wholesale margins. But the case with Seller Central is different. Here, you will get retail margins.
So, this aspect is something you should look into before deciding.
Besides negotiating your price over time, it is also important to note that if you do not comply with their rules, the company may look for a supplier who offers better prices than you.
This is when your profits become zero but only with Amazon sales. However, the case with seller central is different. You will have complete control over the prices. You will still earn decent profit margins while still sustaining a healthy competitive edge.
6. Vendor Central vs. Seller Central: Stock Availability
If you prefer to become an Amazon Vendor, do not be astonished if Amazon sells all your products and then suddenly says "stock unavailable." Amazon can send that message without a "low inventory" alert. Amazon trims down the stock of some products frequently, preventing the risks that they might never sell.
With Seller Central, you have better control over your stock. You can either store it in Amazon fulfillment Center or at your office or if you are using FBA. Note that storing your inventory at Amazon's fulfillment centers comes with a fee, depending on the space you utilize.
7. Vendor Central vs. Seller Central: The Payment
For starters, Amazon's terms can cause cash-flow issues. Generally, Amazon offers 2% Net 30, 60, or 90 terms. And vendors who prefer Amazon Retail will have to hire separate third-party firms to give Amazon-proof that the goods were truly delivered to them.
If you cannot deal with such headaches, you shouldn't go for Vendor Central. Seller Central partners, on the other hand, are paid once every 7 – 14 days. Yes, these payments are made after subtracting their sales commission and other FBA fees. However, the payment is faster.
8. Vendor Central vs. Seller Central: Customer Service
So, this is one point where Vendor Central actually wins. That's because Amazon takes care of every aspect in terms of support, even including problems associated with the fraud. Seller Central partners can use FBA (Fulfilled By Amazon) to take care of customer service. But, the seller is still responsible for every customer who claims of receiving counterfeit or fake products.
If you sell as a third-party seller on Amazon, you will find it harder to challenge fraudulent competitors.
9. Vendor Central vs. Seller Central: Selling Internationally
If you are interested in selling your products to customers other than the U.S. market, you must go with Seller Central. This is because expanding to foreign markets is easier with Seller Central than Vendor Central.
Vendor Central partners can sell only in the United States marketplace–which is Amazon.com. If you desire to sell in Canada (Amazon.ca) or Mexico (Amazon. mx), you can sign-up for a unified North American account to sell your items across the border.
Quick Facts About Vendor Central
Here are a few things to make a note of:
Vendor Central Program can be enrolled via invitation only
You can perform A+ content
Amazon offers standard payment terms
You can access Amazon's special programs such as Subscribe & Save, Vine, etc.
You will have less control while setting the price for your products
Other FAQs
Here are a few important questions and answers related to vendor central to make a note of:
1. Can you have both seller central and vendor central accounts?
Yes. You can have both accounts. It is a policy violation only when you have two seller accounts. It can lead to account suspension.
2. Can anyone join vendor central?
While anyone can join seller central, enrolling in the vendor central program requires an invitation from Amazon.
3. How can you get invited to vendor central?
Generally, Amazon invites brands who have recorded high sales with their Seller Central account. In that case, even you can request an invitation, but there isn't any guarantee you'll receive one.
4. Who takes care of vendor shipping?
In the case of vendor central, Amazon ships all the orders to its customers.
5. How long does it take for Amazon to pay its vendors?
The payments for vendors are slower when compared to seller central partners. It will pay most contracts on net 60 terms along with an invoice. Payment time hugely varies and you never know when it will be received.
6. Is seller central more expensive or vendor central?
Though there isn't any item or monthly fee associated with the Vendor Central program, it is more expensive. Amazon takes out its marketing fee, remittance fee, pre-payment fee, and packaging fee. You might also come across a few unexpected costs while buying A+ content and other chargebacks if you forget to label the items or fail to package your products properly.
Conclusion
When compared, seller central is more beneficial than vendor central. However, if you are running a firm with a manufacturer or distributor, consider becoming a vendor central partner.
Note that you are more likely to come across a few challenges, especially if you are running a small business. Be patient with payments and manage your own stock carefully.
Additional Resource:
Amazon Vendor Central Advertising.
Buying an Amazon FBA Business.
Was this post helpful?
Let us know if you liked the post. That's the only way we can improve.