If you are a seller, then Amazon return policies are something you should pay keen attention to.
They keep updating their guidelines and hence, it is important to be aware of what's happening around on the Amazon Marketplace in order to provide a consistent experience for your buyers. 
Undeniably, "Returns" are a part of the selling game and holds true even for the world's most lucrative and biggest marketplaces like Amazon.
When it comes to "Amazon Returns," the blame happens to fall on you probably because you might have shipped the wrong product, color, size, or SKU.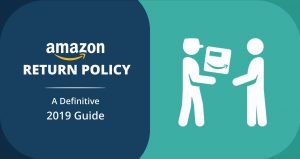 Also, Amazon Returns could also stem from:
Stock unavailability
Buyer fails to receive the order because of delivery issues
However, in most cases, they aren't your fault. But here's the bitter truth: Amazon still requires sellers to accept the returns – even if its the buyer's fault.
Let's understand in detail about the new Amazon Return Policies for both individual seller and FBA sellers, how to process the return request, what are the charges for returns, reasons, and much more.
Quick Guide:
Amazon Return Policy
Items that are shipped from Amazon.com, even including Amazon Warehouses, can be returned within 30 days in most cases. However, a few items have distinctive requirements or policies associated with them.
Amazon Return Process
If you are a professional seller, Amazon authorizes the returns automatically, given that they fall within their return policy.
Amazon will only send a return request to you if it happens to be outside the policy or maybe, exempt from a prepaid return.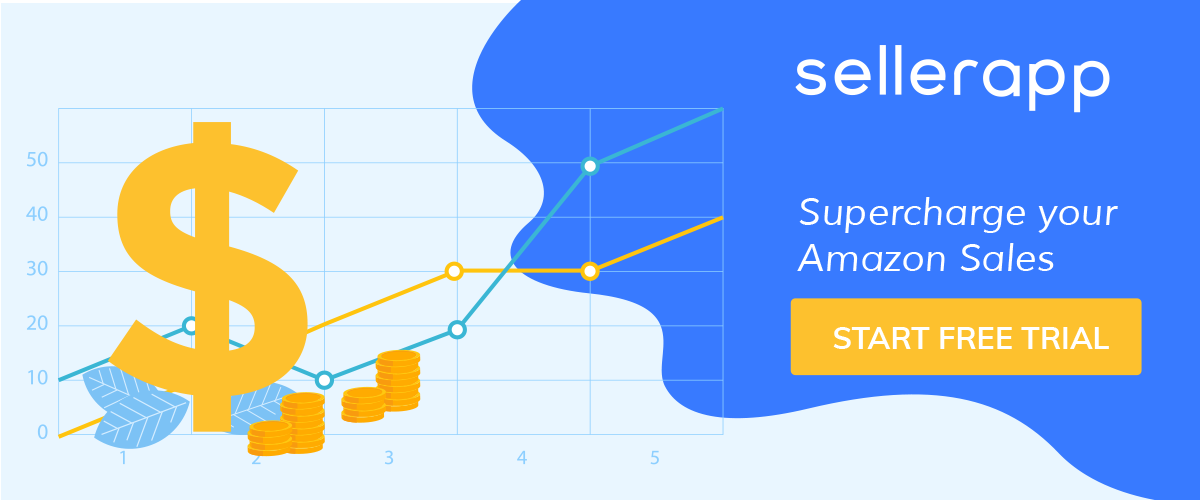 In order to process a return request, here's what you have to do:
Go to the page Manage Returns where you can analyze, authorize, and decline the request.
You can even access the Manage Returns page by clicking on the drop-down menu called Orders.
Once you approve the return request from a buyer, Amazon sends a return label to the buyer with an address.
Note: By default, a return label isn't prepaid.
But you can upload any custom prepaid return label, given that you pay for the return shipping.
Amazon Refunds: How Are They Issued?
When a buyer returns your product, the refund that he/she receives depends on three factors:
Condition in which the item is delivered back
How long has the customer had the product with him or her?
How was the item purchased?
When returning a product, a buyer can choose his or her preferred refund method by navigating to the Online Returns Center page.
If the buyer chooses to receive a refund after the item has been shipped to the seller, it might take an extra 3-5 business days to process the return followed by the issue of refund.
| Payment Method | Refund Time (as soon as the refund has been processed) | Refund Method |
| --- | --- | --- |
| Credit card | 3 to 5 business days | Credit card |
| Credit card | Immediate | Gift card |
| Debit card | Max. 10 business days | Debit card |
| Checking account | Max. 10 business days | Checking account |
| Amazon gift card | Immediate | Gift card balance |
| Promotional certificate | Not applicable | No issue of refund |
| Amazon gift card & credit card | Reference the above fields for time details | Gift Card Balance or perhaps, both |
| Prepaid credit card | Duration depends on the issuer, which could take a maximum of 30 days | Prepaid credit card |
| Reward points | Max. 5 business days | Reward point balance |
Note: If Amazon refunds the buyer on a prepaid card and he/she no longer holds the physical card, it is still stored within his/her account. This can be used for future purchases on the same account.
However, if the order was placed via Amazon Currency converter, then note that the refund will be issued through local currency and calculated with the same rate which was there when customer placed the order.
How To Process A Return Request?
As a seller, you can take different actions on a return request with the help of Manage Returns, which include:
Authorize the request
Close the request
Issue a refund
Contact the buyer
1. Authorize the request
An individual seller who opts for a manual authorization and a professional seller who receives an out-of-policy request has an option to review a request manually. In order to do this, follow the steps listed below:
Step 1: Login to your seller central account and select Orders > Manage returns.
Step 2: For authorizing a single-return request, choose the request that you wish to review.
Step 3: Upon doing step #2, you will be prompted to use the RMA (Return Merchandise Authorization) number, which is generated by Amazon or you will have to enter a custom RMA number. A buyer will see this RMA number on his or her return authorization slip, just under the return label.
Note that you will have an option to use an unpaid return label (generated by Amazon), or upload your own prepaid return label. If the label is Amazon-generated, your return address will be generated automatically on the label.
However, to modify your address, follow this:
Go to Account Info and choose Return Address.
If the return is under a manual authorization, you will be asked to select a return address. You can either use one of your saved addresses for returns or add a new address.
Step 4: To authorize various return requests simultaneously, choose the request that you would want to review. Next, from the page – Manage Returns – select Authorize all selected returns that you see in the dropdown menu.
In order to receive a return request email with a valid link to close, reply, or authorize, you can easily configure by choosing Settings > Return Settings and then, selecting the associated checkbox.
An individual seller & professional seller who receives an out-of-policy request also has the choice to authorize the return request automatically. In such a circumstance, Amazon issues the buyer with an unpaid label.
A professional seller with SKUs exempted from the prepaid program has the choice to either authorize the return request automatically or perform a manual review.
2. Close the request
You can close a return request right away if you:
Plan to provide a refund without asking for the item's return
Decide not to accept the return (for instance, if the return request is outside the Amazon policies)
Choose an appropriate reason to close the return request and give explanations to the customer. Once the return request is closed, Amazon sends the customer the message you have sent along with a closure reason.
On the other hand, a buyer can also close a return request. In that case, you (seller) will get an email notifying about it.
3. Issue a refund
A refund can be issued:
After the item has been returned
If you are letting the buyer keep your product
However, if you want your product back from the buyer, Amazon encourages you to wait until you get it and then, issue a refund.
Once you get your product back, Amazon expects you to process the refund within 48 hours. But if you don't process the refund within this duration, Amazon has the liberty to refund the specific amount to the buyer and charge the same from your seller account.
Hence, to prevent a negative experience from the buyer, monitor your refund actively and make sure that the customer receives it on time.
4. Contact the buyer
You can send an email to the buyer anytime and discuss the issue. Rather than managing the return and issuing a refund, it is always a good idea to resolve the issue.
Amazon Return Process: Individual Seller (or non-FBA)
If a buyer places an order from a seller who fulfills as well as ships from his/her own inventory (otherwise known as an individual or third-party seller), the return will be sent to the respective seller rather than Amazon.com.
Though most individual sellers offer their return policies much similar to Amazon.com's, a few policies might vary. Hence, a buyer should always check for the individual seller's return policies before making a purchase.
A third-party seller should provide any of these three:
A valid return address within the U.S.
A proper pre-paid return label
A full refund without requesting for the product to be returned
If an individual seller fails to offer any of these three methods, the buyer has complete freedom to file an A-Z Guarantee Claim in order to seek assistance with your return.
If a buyer sends the item (worth $100 or more) within the U.S., it is important that he/she insures the consignment and further, ship it with the signature of the shipping service.
On the other hand, an item that is work $35 or more should be returned to the seller along with a trackable link from the shipping service. Items that are below $35, Amazon suggests buyers to use USPS delivery service.
How to respond to an A-Z Guarantee Claim once it is notified to you?
If Amazon determines that if it requires further details while investigating a claim, it sends you an email, which you should respond within 3 calendar days.
But if you fail to respond to this claim notification within 3 calendar days, it grants the claim in customer's favor and debits the claim amount from your account.
To respond to the claim notification, here's what you have to do:
Step 1: Go to the menu – Performance – and choose A-Z Guarantee Claims.
Step 2: on the tab named Action Required, search for the appropriate claim and click Respond to Amazon.
Step 3: In the given text box, drop your comments and include proper details that could help amazon be aware of the whole claim situation.
Step 4: Once you complete the steps given above, click on the submit button.
Amazon encourages you to check your emails often and respond to take proper action to claims if required. Remember that this also plays a key role in your ODR (Order Defect Rate).
Amazon Return Process: FBA Seller
An FBA seller must act immediately once a return request is placed to his/her account. If Amazon regards the items returned to be "unfulfillable," it could cost you extra money.
Note down these 3 possibilities:
Possibility 1:
If the item was sold via Amazon.com, and Amazon determines that the item returned is still under sellable condition, then it will be placed back to the inventory automatically and will be designated as "Fulfillable" once again.
FBA further credits your account with a part of the referral fee, and if applicable, it also pays the Variable Closing Fees associated with the item.
Possibility 2:
If Amazon determines that the item to be in damaged & non-sellable condition, and it takes complete responsibility for the damage, then the item will not be added back to your inventory.
In this case, amazon credits your selling account with:
Item's selling price + Part of the referral fees + Applicable taxes
Besides this, it also credits the Variable Closing Fees if applicable.
Possibility 3:
If Amazon determines that the item is in damaged & non-sellable condition, and it doesn't take responsibility, then the item will be added to your inventory but will be designated as "Unfulfillable."
In this case, amazon credits your selling account with:
All or a part of the referral fee + Variable closing fee (if applicable)
In order to have the item returned to you, you can create a removal order.
Check: How to remove inventory from Amazon?
FBA Removal Order Fee
A removal fee is charged for every item that is being removed. Usually, a removal order is fulfilled within 14 business days. However, in certain cases, it might take up to 30 days, especially during holiday seasons.
| Service | Item is over-sized | Item size is standard |
| --- | --- | --- |
| Return | $0.60 | $0.50 |
| Disposal | $0.30 | $0.15 |
FBA Returns Processing Fee
Here is the table explaining you the fulfillment fee for every unit. It includes order packing, pick-up, customer service, shipping, and product returns.
| Items that are of Standard Size | Fee |
| --- | --- |
| Small (10 oz. or lesser) | $2.41 |
| Small (10+ - 16 oz.) | $2.48 |
| Large (10 oz. or lesser) | $3.19 |
| Large (10+ - 16 oz.) | $3.28 |
| Large (1-2 lb.) | $4.76 |
| Large (2-3 lb.) | $5.26 |
| Large (3-21 lb.) | $5.26 + additional $0.38 per lb. after initial 3 lb. |
| Items that are over-sized | Fee |
| --- | --- |
| Small and yet over-size (about 71 lb. or lesser) | $8.26 + extra $0.38 for every lb after the first 2 lb. |
| Medium and yet over-size (about 151 lb. or lesser) | $9.79 + extra $0.39 for every lb after the first 2 lb. |
| Large and yet over-size (about 151 lb. or lesser) | $75.78 + extra $0.79 for every lb after the first 90 lb. |
| Oversized (special) | $137.32 + extra $0.91for every lb after the first 90 lb. |
What Do To Before Issuing A Refund?
When a buyer requests for a refund, there are three things Amazon advises you to do prior processing the refund:
Once you authorize the return request, wait until you receive the shipment from the buyer before issuing a refund. You can even let the buyer keep or discard the product even if you issue a refund. However, this is your choice.
If the buyer gives you the product damaged, or perhaps, in a condition, which is different from what you sent initially, you have the choice to process a "partial refund." Now, if you choose to go with a partial refund, it is important to inform about the same to the buyer in prior to avoid further misunderstandings.
If you have listed and described about the item correctly, and yet the buyer just doesn't want it any more, you can choose to refund the actual price and not the shipping cost. This is an advantage for sellers.
How To Protect From Amazon Return Scammers?
In order to defend yourself from buyers with bad or shady intentions, a few sellers take videos or photos of themselves, especially while expensive products before shipping. This serves as an evidence to prove that they shipped the product properly if a buyer claims that he/she hasn't received the order.
Of course, these safeguards take some more time of your existing heavy workload. However, these protections can help you save money as well as keep your name intact even if a buyer tries to scam you.
Besides these, here are some more safety measures to take in order to avoid further run-ins with scammers:
Make sure that you get signature on all the packages that you send
Get insurance on packages that contain expensive items
Use a tracked delivery system
Amazon also advises every third-party seller to keep the following things in mind to protect themselves from shady buyers.
1. Answer to customers' emails
Though Amazon stresses the buyer to work and solve the issues with the buyer, there are times when a few claims happen to be against top-performing sellers. This mainly has to do with sellers failing to reply to the customers' messages inn a given timeframe. Hence, as a seller, make sure that you respond to your customers on time.
2. Proactive refunding
A seller can avoid the claim if he or she investigates about the return promptly with the buyer. If the reason is found to be appropriate, the refund can be avoided. Whenever an issue is handles this way, a buyer is less likely to file a claim against you.
3. Conscientious shipping
Trackable shipment methods, signature-required approach, and careful packaging can do a great deed in preventing claims for non-receipt and damaged items. The need to provide a valid tracking number for 95% of the shipments within the United States and shipping only to addresses that Amazon provides will help in limiting your liability.
4. Accurate product images and descriptions
Giving correct images and description of a product eliminates misunderstandings and unwanted issues of what a buyer is literally expecting to get. Make sure that all your offers match with the right ASINs. It is not appropriate to list the product against some other edition and explain it within the product description. If a product listing is published incorrectly, the seller will be completely responsible for the claim.
5. Keep the buyers informed
Even though Amazon handles order & shipping notifications, it is still important to work with the buyers directly to resolve their issues and questions about the product.
6. Cancel any out-of-stock order promptly
If an item goes out-of-stock, it is your responsibility as a seller to e-mail about it to the buyer so that they don't expect for a package. Also, cancel the order if you haven't done so.
Dealing with an Amazon Return becomes easier if you take the precautions mentioned above seriously, especially before shipping.
How To Refund Tax?
There might be times when you just want to refund the tax amount to the buyer. In such cases, it is first important to check if he or she qualifies for a tax exempt status. If yes, then the buyer can ask a tax refund.
A buyer requests for the tax refunds directly from the seller (which is you). To process the tax refund, here's what you have to do:
Go to Manage Orders and look for the order you want to issue the tax refund to.
On the Order Details page, click the option Refund Order.
On the top side of the Refund order page, select Refund tax only.
Choose Order from an unincorporated area or Tax exempt buyer.
If you choose Order from an unincorporated area, you will have to select the jurisdiction, which you will refund.
If you choose Tax exempt buyer, you will have to select an exemption reason.
Click on the Submit refund button.
For some reasons, if you are not able to refund the tax, check if the order was done through FBA or dispatched to a place where Amazon manages tax collection, tax calculation, refunds, and remittance.
To confirm the Fulfillment method & Tax Collection Obligation, note down these steps and follow them:
From the Manage Orders page, check your Fulfillment method. It should either be "Merchant" or "Amazon."
On the Manage Orders page, see if there's a note beside the tax saying that the "tax is managed by Merchant" or "tax is managed by Amazon." For more details on Marketplace Tax Collection, click this page.
If the fulfillment method says "Amazon" or the text says that the "tax is managed by Amazon," you can directly ask the buyer to contact Amazon Customer Support.
If the fulfillment method says "Merchant" and the text says that the "tax is managed by Merchant," you will be responsible to issue the refund.
Note: For additional queries, you can always write to Amazon support team at tax-exempt@amazon.com.
Amazon Seller Return Policy: Restocking Fee
| If a customer returns | He/she receives |
| --- | --- |
| The item in its original condition but goes beyond the return window* | 80% of the item price |
| DVDs, CDs, cassette tapes, vinyl records, or VHS tapes, which were opened (from its original plastic wrap) | 50% of the item price |
| The item, which have missing parts, are damaged, not in proper condition, or have signs of use | Maximum 50% of the item price |
| Video games or open software | 0% of the item price |
*Note that for most products, the return window is only 30 days from the delivery date. To check for an item's return window, a buyer can navigate to his/her Orders page and select Return/Replace Items.
If the item has been fulfilled by a third-party seller, the buyer can be charged a maximum restocking fee of 20%, even if the product was returned to the seller in its original condition within the 30-day duration.
Tax on restocking fee might apply to returning items, which were shipped as well as sold by Amazon.com for all the customers residing in MD, CT, PA, NV, WV, WI, and VA.
A seller can choose to charge the customer with a restocking fee only if the following reasons apply:
The customer finds the same item but on a different website.
The customer decides to change his/her mind (also known as Buyer's Remorse).
The customer returns the product considerably different, impaired, or damaged from what was originally sent.
How To Process Gift Returns?
A gift recipient (one who received the gift) can return the product given to him/her by another buyer even if the order was not marked as a gift at the time of purchase.
Note: A "gift return" appears on the Manage Returns page. You can process it along with other returns.
The current gift recipient will submit the return via Return a Gift from the Returns Center page on the recipient's account.
To process the gift return, here's what you can do:
1. Communicate with the receiver who received the gift
To respect the customer's privacy who purchased the gift, Amazon recommends communicating only with the receiver who received the gift. In order to communicate with the receiver, do this:
Go to Manage Returns page.
Click on the button called Contact Gift Recipient button.
Note: A Gift Return can be identified by a Gift badge ( 🎁).
2. Communicate with the BUYER who bought the gift
For some reasons, if you think you will have to contact the buyer who actually bought the gift, do this:
Navigate to the Manage Orders page.
Click on the buyer's name beside the Contact Buyer.
Upon doing the above step, the Customer's E-mail History of both the buyer and the gift recipient shows up for the corresponding order.
3. Refund the gift return
In order to refund the gift recipient, navigate to the Manage Returns page and click on the button called Issue Refund.
Upon doing the above step, the refund amount will be e-mailed to the recipient as an e-gift card or electronic gift card.
However, if you want to refund the BUYER who purchased the item, navigate to the Manage Orders page and click on the link named Refund Order. But make sure that you are refunding it to the right person.
Potentially Hazardous Returns:
A few returns are recognized by Amazon to be contained with "potentially hazardous" materials. Such items come with a warning denoting that they might be potentially harmful or hazardous. These type of returns will need a manual authorization from the seller before a buyer can complete his/her return and send the item back. While processing a hazardous return, make sure that you receive the item at your returns facility, and talk with the customer to make sure he/she has appropriate shipping as well as hazmat labels prior sending the item to you.
Conclusion
Hope the article on return policies for sellers has been helpful in guiding you with the right information. Note that the information given here is sourced from the official Seller Central help pages. Please keep an eye on any kind of policy change because Amazon modifies them regularly.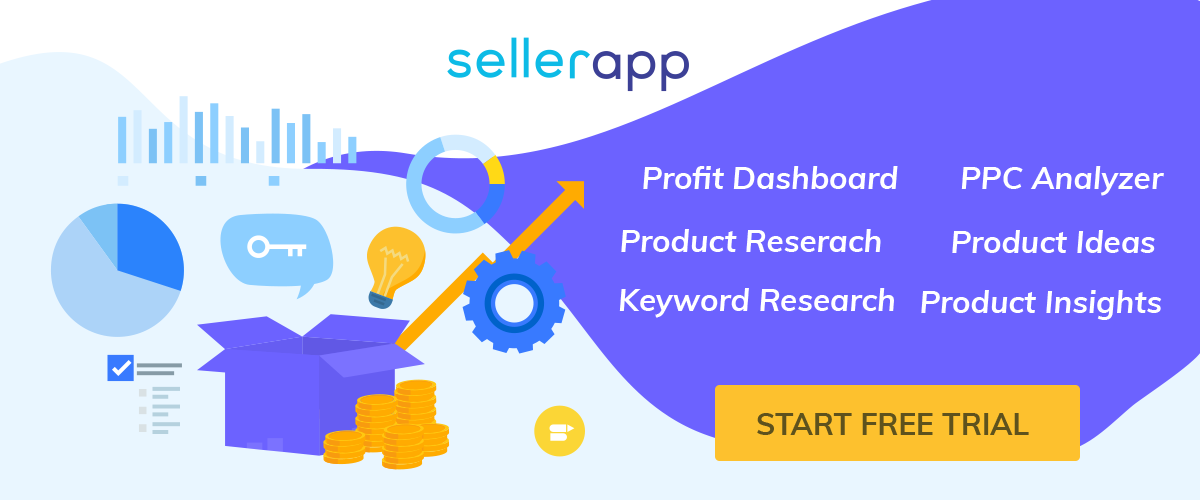 Co-Founder At SellerApp
Startup entrepreneur with strong decision-making ability, a talent for managing complex projects with a demonstrated ability to prioritize and multitask with strategic planning.