Anybody familiar with Amazon and Jeff Bezos knows that Amazon had a very modest beginning, operating as an online bookstore.
Yes, you read that right! Amazon and books were synonymous with each other because it is the only thing they sold when they first started, gradually branch Concerning things out to different products.
Today, books are still a very important part of the Amazon marketplaces. It has revolutionized how Concerning books are published and sold, and book sales generate billions of dollars in revenue. According to an eMarketer study, around 62% of all books, music, and videos are bought online!
For an e-commerce seller pondering over how to sell books on Amazon and make money, this article will give you all the information you need.
Quick guide
Why you should sell books on Amazon
Selling books on Amazon is a low-risk and low-budget investment. Books are something that never goes out of style and everybody loves to kick back with one while relaxing.
There are always many books with exciting new releases that people want to get their hands on. This means that the profit margin for selling books is remarkably high. But as a seller, you need to do a fair amount of research on what kind of books you want to sell, find one that has the highest demand, or even opt to sell used books.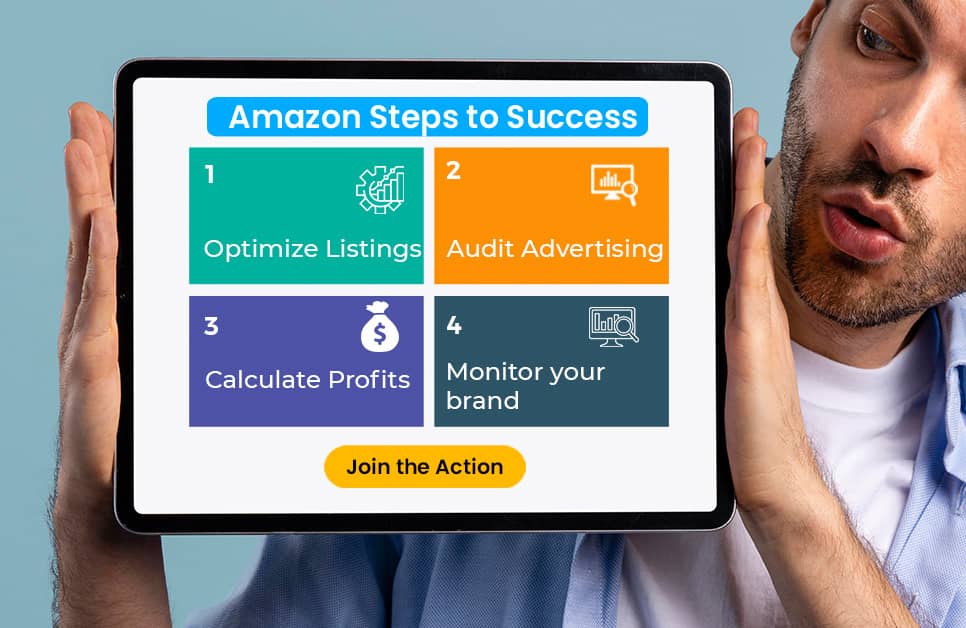 Reselling books on Amazon is also a quick and easy way to make money when you find your bookshelves overflowing with books. You know that situation calls for a clearing and instead of getting rid of them by throwing them away, the best way to go is reselling. This way book lovers also find comfort in the fact that it is being purchased by someone else and not going to waste.
If you're thinking, "Is selling books on Amazon profitable?", then you'd be comforted to know that it is amongst the top 5 most popular product categories on Amazon. That paired with the fact that Amazon offers convenient fulfillment options for sellers, makes it all the more appealing as you can either choose to ship books on your own or use their FBA and FBM options when you sell larger quantities.

How to sell books on Amazon

When it comes to selling books on Amazon, you need to first decide whether you want to sell used or new books. With respect to used books, it could either be from your shelf or from elsewhere like yard sales and clear-outs. Sourcing your inventory adequately is vital if you want to sell books on Amazon.
You can buy bundles of books to then sell on Amazon as it is an effective way to stock up your inventory. You must decide between offline, online, or wholesale methods to acquire your inventory. The next step to start selling is to create an Amazon seller account. Additionally, there are other steps to follow which are given below.
Go to the Amazon.com
Create a regular user account
Now, point to your username and a drop-down menu will appear.
Click on 'Start a selling account' and then click on Sign up.
Choose between an Individual seller account which entails a fee of $0.99 for every sale that you make or a Professional seller account which entails a fee of $39.99 every month.
Additional Guide: How to Sell on Amazon as an Individual Seller.
Next, you have to list your books by entering the ISBN and clicking on "Have One For Sale"
You will then have to provide more information about book conditions. For this, it is important to go through the guidelines for the conditions that you can sell your book.
Choose fulfillment options for your books – FBM or FBA.
Analyze reviews, costs of selling, and profits.
SellerApp has analytical tools that help with just this so head on over for a demo to see how it can help you.
Few additional points to remember are:-
If you choose FBM for your books, it means you will have to handle the packaging and shipping of all the books by yourself. If you choose FBA, then the storage, packaging, and shipping of books will be handled by Amazon. This method makes it easier in terms of handling returns and customer service.
Once you sell a book, you have to ensure that you secure positive feedback in terms of shipping time, quality, etc. so that you get a good amount of positive ratings.
Some information that is a prerequisite to selling on Amazon is identity proof, bank account information, registration code of the book – ISBN, and the book's SKU number.
Selling books on Amazon

So, how do you sell books on Amazon? You can sell anything from collectibles to classics to non-fiction, comic books, and textbooks. A seller can pick whichever genre, but it is important to take into consideration which book can boost sales, and what has a high number of average purchases.
New books have more demand than old ones since people usually prefer buying books that are brand new. But new books are also more cumbersome to obtain. You will need to prepare yourself to buy in large quantities from publishers, wholesalers, and distributors.
For bulk purchases, you might want to consider lending platforms such as GetCash.com. There, you fill out a secure online loan application to get money fast. Then, you get matched up with vetted lenders and get your loan application approved within 24-48 hours.
On the other hand, obtaining used books is relatively easy. There are several places online to buy them from, or you can buy them physically from good discount sales like those at bookstores, thrift shops, yard, and estate sales, and sales at libraries.
How much does it cost to sell books on Amazon?
An important factor to consider is the overhead costs, delivery charges, royalties, referral fees, etc. Upfront costs include a referral fee of 15% that has to be paid to Amazon for every book that you sell along with a closing fee. There are also fees on your Professional or Individual seller account.
Apart from the upfront costs, a seller needs to factor in operating costs – FBA or FBM. FBA charges can keep accumulating over time, and they include charges for storage, disposal costs, penalties, and shipping. If you're an author, selling books on Amazon's Kindle earns you royalties for every sale that your book makes. Simultaneously, a percentage of the book price goes to Amazon as commission.
All in all, selling books on Amazon does not cost a lot of money even after taking all the charges Concerning into account. This is what makes it one of the best categories to explore while selling on Amazon.
How to find books to sell on Amazon
The process of finding books to sell on Amazon comprises many factors. Take into account the Amazon BSR as it highlights the pace at which a product sells on Amazon. Also, consider the profit you can make after deducting all the costs and fees associated with a book.
Some methods to find books to sell are:-
Online/offline
Online arbitrage Is one way to buy books at a cheaper cost from places like eBay and Craigslist, and then sell them back on Amazon for a profit. You could also look for books offline in bookstores and flea markets as I've mentioned earlier in this article.
Bulk/wholesale
Buying in bulk gives you the best lowest price on books even though you don't get to handpick what you want. Real estate and farm sales and bookstore closures are great places to start.
Conduct research
Checking the Amazon Best Sellers' list along with the sales rank for a particular book that you want to sell is good input. This will show you the sales of a particular book title on an hourly basis in comparison to other titles by taking the number of orders into account. A BSR of 100,000 or lower is what you should aspire for as it is a testament to how popular the book is.
For new sellers, it is best to avoid those that attract a lot of competition since it'll be difficult to break into that niche. Take into account the popularity and seasonality of books and remember, the lower the sales rank, the better.
If you're a writer yourself, you can make use of Kindle Direct Publishing (KDP) to turn good profits. It provides one with the opportunity to publish books in a digital format on Amazon and the amount you write and sell is directly proportional to the money you make.
Downloading a book scanner is a useful tool to check the price of a product, its profits, fees – BSR, FBA, and more. This will all help you with deciding on a price range for the kind of book that you want to sell. If you're fulfilling using FBA, you can use the SellerApp FBA calculator to figure out your margins.
How to sell old books on Amazon
When it comes to selling used or old books on Amazon, one important factor to keep in mind is that books deteriorate easily if not protected from mildew, color fading, and other agents. Even though people buy used books, they will still expect them to be in fairly good condition.

To sell used books also the requirements are the same as the one for new books – an Amazon seller account, a fulfillment method, and an inventory is what you need. The process of finding used books is also similar to new ones involving online and offline methods.
However, it is important to follow the condition guidelines which are provided below especially when you are selling used books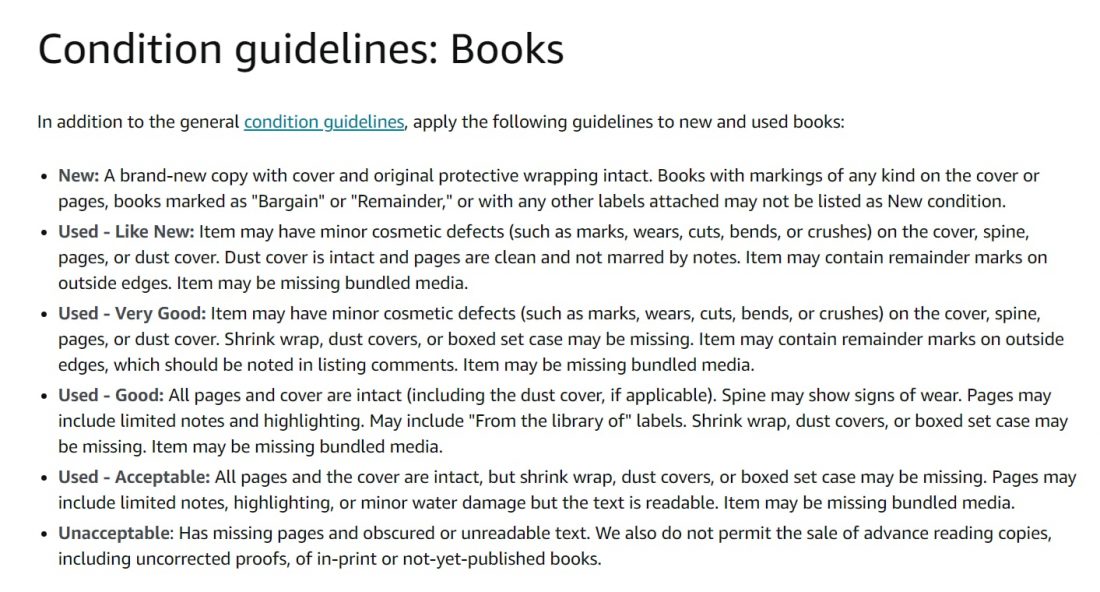 If you want to successfully sell used books on Amazon, then the points below must be kept in mind while pricing
The quality of the books decides what price it goes for. The lesser wear and tear, the higher you can price.
Competitor pricing, Amazon pricing, and ratings must be analyzed. It is a well-known fact that ratings from customers are extremely important to sales so ensure that you do everything possible to receive good customer reviews
Winning the Buy Box Must be made a goal since most purchases are made through it and this will increase your credibility while selling used books and lead to more sales.
Selling books on Amazon – Tips and secrets
In addition to all the information provided on selling books on Amazon, here are some additional tips to keep in mind along with things to avoid. First, let's see what the best type of books and categories to sell on Amazon are
Textbooks
Comic books
Non-fiction
Hardcovers
Self-help books
Memoirs and biographies
Health, fitness, and dieting
Religion and spirituality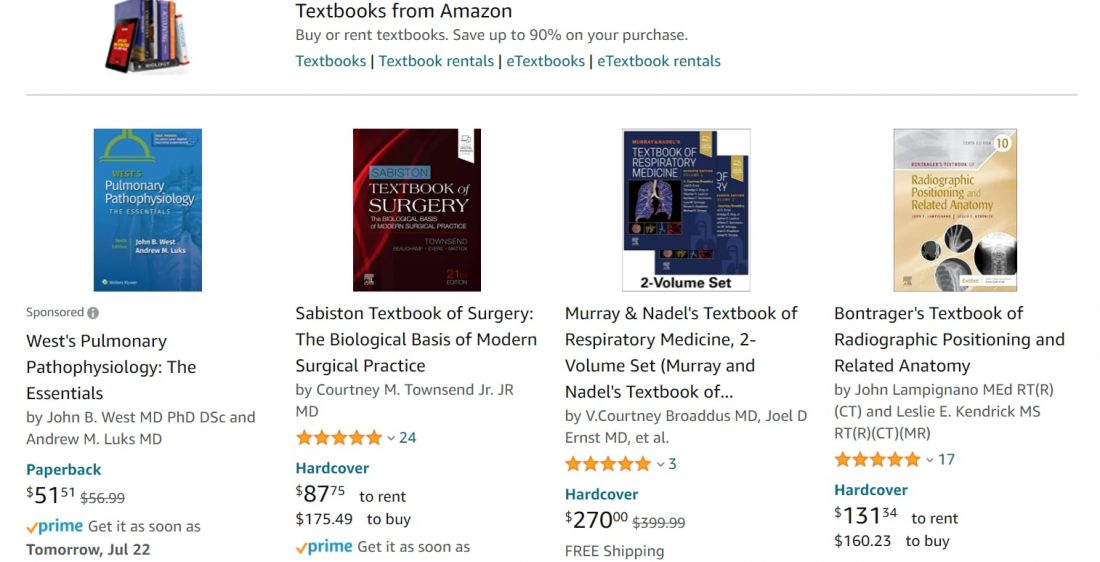 The market for novels is not remarkable because novels lose their popularity over short durations. Selling textbooks is the safest bet because they are always in demand thanks to them being part of school curriculums. These books as well as hardcover ones also make for improved profit margins as they are sold at higher prices.
Books that fall under the collectibles category like first edition books or those signed and autographed by authors are good choices to sell.
Another trick to selling books on Amazon is to provide lightning deals, discounts, coupons, and buy one, get one free offer. Promotions like these help increase your visibility and encourage people to buy. Advertising also comes into play in that it increases sales and improves your reputation.
Recommended Guide: Amazon Lightning Deals.
Updating and tracking your inventory is important to ensure that every time a book is close to going out of stock, you will have to secure a restocking from your suppliers on time.
Optimizing the details on your product listing pages is crucial to highlighting yourself to customers. Ensure that the title of the book is crystal clear with its name included in the title. The author's name and the number of the edition should be mentioned clearly in the title.
The keywords and images you use for listing your book should relate to the genre of the book. Images of the front and back cover should be of high quality and using more than one image helps. Use these techniques to bolster the chances of your product being taken more seriously and purchased.
Conclusion
Selling books on Amazon is a stepping stone to selling other products. Whether you're a Professional or Individual seller, a novice, or an experienced seller, the information provided above can help you a great deal. Keeping in mind all the factors and steps mentioned in this article will facilitate keeping your costs low and help you earn a lot of money while distinguishing yourself from other sellers.
FAQs
1. Is it better to sell my books on Amazon or eBay?
Amazon and eBay are both very well-established e-commerce websites. Choosing between the two would depend on several factors. You could start by analyzing what works out to be more economical. Take into consideration the fees that sellers have to pay to use either of these platforms. eBay charges fees right from the time you create a listing, especially if you want to modify and upgrade it.
It also takes a cut out of the final selling price of an item and another fee which depends on the method you choose to process payments. Amazon's fees on the other hand depend on whether you choose FBA or FBM but some basic charges remain the same. You have to register on Seller Central and choose between an Individual Seller and a Professional Seller account.
The former entails a fee for every unit that you sell ($0.99) and the latter entails a monthly subscription fee ($39.99). You must also take into account the customer service offered by both these platforms. Amazon is highly reputed for how much it focuses on customer service and satisfaction. eBay on the other hand has a more complicated and onerous process when it comes to returning or getting refunds for items. This reduces its convenience factor. You must analyze all these aspects before deciding between Amazon or eBay for selling books.
Additional Read: How to contact Amazon Seller Support?
2. How to sell books on Amazon KDP
Amazon KDP (Kindle Direct Publishing) is a platform where you can self-publish e-books of whichever genre and make money. It simplifies the process of publishing a book by cutting out all the middlemen.
Here are the steps to follow to sell books on Amazon KDP
You will first need to create a KDP account and provide information like your official name and contact details, bank account details, and tax-related information.
Once you have come up with an idea for a book and complete writing it, you will need to do some work with the way you present the book as well. Yes, we all know the saying "Never judge a book by its cover". But you still have to ensure that the book title along with the cover design and description are crisp and very well written. Use the KDP dashboard to navigate to the "Create a new title" option where you will have to choose between Kindle eBook or Paperback.
Next, you have to enter all the details about your book and set an age category. You will also need to give a book description that is an apt summary that will impress buyers or readers. You can then choose the categories or genres and keywords for your book.
In the next step, choose the "Upload e-book manuscript" option to complete the uploading. Ensure that it is in epub format and also choose between tiff or JPEG for your cover design.
Choose your price range and keep in mind that Amazon takes a cut as royalty fees and for delivery and check the amount you will earn after all those deductions.
The final step is to click on the "Publish Kindle eBook" option.
Additionally, you can opt for KDP select which offers a range of marketing options for sellers who are looking to expand their horizons and get their books out there. You can do without it too though!
Additional Read:
How to Sell Alibaba Products on Amazon.
Types of Delivery Services Offered by USPS
How to do Profitable Amazon Product Research.
Amazon Advertising Grading Checklist for 2023.
Amazon Lending vs. Inventory Financing: Which Option is Right for you?
Was this post helpful?
Let us know if you liked the post. That's the only way we can improve.