Amazon has totally changed the game of online retail marketing for Amazon sellers. Many of them are yet to explore the online e-commerce site, and it has already reached the number one choice for traders as well as buyers when it comes to online shopping. To accomplish such a feat in such a short span of time, Amazon has dedicated its entire discipline and coordinated efforts to make it to the top with some features like the Amazon inventory management system.
Keeping the stock full is the most crucial condition Amazon has the market's number one online e-commerce portal. Any trader who fails to fulfill this condition is blacklisted by Amazon, which can be a nightmare because no one ones to miss being a part of the global shopping revolution.
Amazon Inventory Management
As Amazon makes things easier, the one feature which it offers to ease the load on traders is to offer FBA, not the US investigation department but Fulfillment By Amazon (A bad joke perhaps). However, once you learn about FBA, trading with Amazon would surely be a fun task. Fulfillment By Amazon is an excellent facility provided by Amazon through all its outlets, and also in the newly launched Amazon Australia.
It aims to manage your inventory, packaging, shipping, and delivery which can be most stressful if you are a foreign trader on Amazon.
How does it Amazon's Inventory Management actually help me?
In addition to smooth relations between you and Amazon, it also helps increase your sales. Your timely supply and full stock lead to positive reviews and easy trading. Always avoid last-minute rush and out-of-stock signs on your products. Customer feedback is hard to get but with the right professional behavior, you can earn this feedbacks.
In a new market of Amazon, every positive review counts. The availability of stock is also guaranteed.
Additional Read: Amazon SEO Optimization Best Practices
What is Amazon's Inventory Management?
Amazon's Inventory Management is FBA. There are several tools available in the market that help you manage FBA and make things even more comfortable. It helps you maintain your inventory and ship things to all markets.
Amazon Inventory Get Started :
Before you get on to FBA, you need to set an account on either Amazon Seller Central or Vendor Central. The option to opt for FBA is only for those going with seller central because amazon vendor central is for established brands. Once you have set up a seller central platform, it would also ways be advisable to choose FBA, if you plan to take advantage of the new Amazon. Here are some primary starting up steps:
• Add FBA to your account.
• Making your product listings: You can either do this manually or get your amazon inventory management software to do it for you. Add your products to the Amazon catalog one at a time or in bulk.
• Keep your products ready to go: In addition to manufacturing, you must keep your product ready to be shipped and delivered. It is important that the product reaches the customer intact and in its most excellent manner. You can also get the shipping and packaging material from Amazon's prep and shipping supplies. It will be delivered to your address, basic materials like cartons and bubble wrap can also be ordered.
• Ship them to Amazon: Choose the right courier and transport companies and transport the shipment to Amazon's fulfillment centers. You can use tools to track your supplies and make sure that they reach the warehouse in time. Once they are in Amazon's warehouse, your stress is over.
• Order, pack and ship them away: Most of the orders on Amazon are free to ship and an added bonus of fast and free shipment is available for Amazon Prime customers. Once a customer orders the same, the product is picked from the warehouse, carefully packed for delivery, and then shipped away to the customer. Using Amazon Inventory Management's best practices, the product is quickly picked up, sorted, and delivered.
This practice also allows the customer to get regular updates about their order by tracking it using the code. It serves the purpose of both the customer being at home ready to receive the order and experiencing the delight on their face when their order has finally reached the door.
• Back office customer care support: The job is not done over here. Even after the sale has been made, and the money transferred, Amazon tries to maintain its relations with the customer.
In addition to shipping, FBA also provides back-office customer services. These services are for all the products sold on Amazon. The customer service team helps the customer with a refund, return, tracking, and other such inquiries about our product. This service is available all through the year and being a global franchise, it is available 24 hours a day through the week.
Related Post : How to Leverage Amazon Inventory Reports – Step-By-Step Guide
Is Amazon FBA only for Amazon's registered traders?
No. This facility of shipping and packing is an exclusive facility, which means that if you as a trader do not wish to sell your items on Amazon's retail platform but only decide to use the Fulfillment By Amazon facility, then you are allowed to do so. FBA, as a single feature can work as a logistics provider.
Also in addition to those who wish to sell on Amazon but do not wish to use their FBA, then that option is also available. You can opt to only sell your items on Amazon but use a third party to ship and package your product. Either way, you have the option to choose exactly which facilities would you like to pick from Amazon.
For example, if you are a local trader wanting to benefit from the large retail platform that Amazon is providing you, then you can only choose to sell on Amazon. However, if you are a foreign trader on Amazon but are trading with any other retail platform but intend to use FBA, then that option is also available.
However, it is often found that customer tends to trust 'Sold and Shipped by Amazon' more than other private entities and so you would definitely want to benefit from the brand image of Amazon. In addition, traders using FBA also get the benefit of gift wrapping services and on the time delivery, even in case of one-day rush orders.
Would there be any mismanagement of the stock?
Although Amazon is a huge name in the US and also in Asia, it still has to dig its roots deep in. Considering that it has to begin from scratch many local and small-scale traders do fear that their products may get lost in tracking or packaging thinking that Amazon is a vast retail market handling many products at the same time.
It is a valid concern although; cause even a small difference of product lost in transaction or delay in delivery does affect new traders. Well, there is nothing to worry about it. Amazon uses the latest technology to keep a track of the products until they are successfully shipped to the customer. Also, the trader is also kept in the loop.
In addition to this for the easiest Amazon Inventory Management, there are specific tools available in the market made especially for inventory management. These tools help you manage the product dispersal, packaging, pricing, delivery, and many such details about the retail market.
Amazon Warehouse Management System
The Amazon warehouse is a vast warehouse and so even if the products are misplaced, based on the previous scanning they can be tracked, and the ground laborer is then asked to access the product as soon as possible. Thus providing timely delivery is of utmost importance, because time is key when it comes to Amazon Sellers.
Amazon FBA Seller Pricing
The fees structure of FBA is quite flexible and makes it easy for competition. The less you have to pay for FBA, the more you can concentrate on re-pricing your products. Along with affordable pricing, FBA also allows you to use various other benefits like free shipping, increased visibility for your products, and other such premier customer services.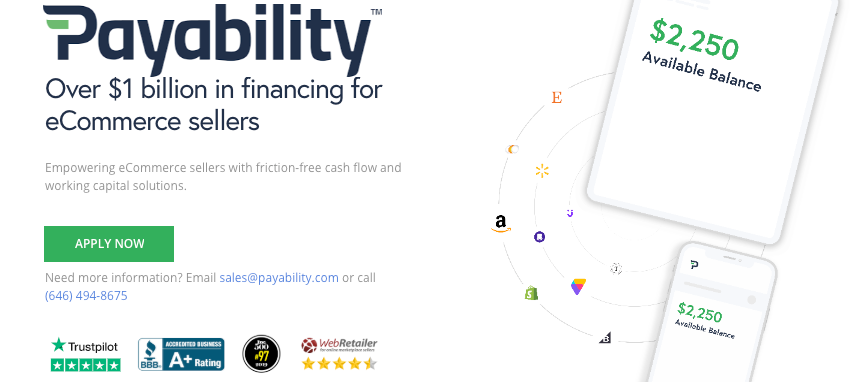 How much does FBA cost?
The services of FBA also include storage of your inventory in Amazon fulfillment centers, customer service, product returns, and pricing and packaging orders.
Earlier Amazon had a different fees structure for the holiday season from October to December but now with the changed policy, they have the same fees structure throughout the year. This will also apply to the newly launched Amazon Australia.
The latest changes in the FBA fees structure were implemented on Feb 22, 2018, and is applied throughout the year. The fees are calculated as per the dimensional weight (Length x width x height in inches) which is divided by 339, which as earlier 166.
This is applicable only to large standard-size items that weigh more than one pound. This dimensional weight is also calculated for multichannel fulfillment and Inventory Placement services.
There is also a fully guided table for size measurement available on the Amazon site which can be used for reference. It is also to be noted that these changes apply to a product that left the Amazon fulfillment center after Feb 22, 2017, and for shipments that left before the said date, the previous charges will be applicable.
How can I improve my Amazon Inventory Management techniques?
Well, here are certain tips that will help you a long way in managing your Amazon Inventory so that you can benefit from Amazon FBA hassle-free. Let's begin
Use Amazon Inventory Tracking Software
As you grow with Amazon, so do your inventory and your manufacturing. Handling a huge stock can be both a tedious and time-consuming task. Excel sheets and physical documents are a thing of the past. There is a much-advanced inventory management software that is designed to make your task easier while trading with Amazon.
The amazon inventory tracking software makes sure that you stock just enough; not more, -not less. It also sends you alerts about manufacturing, packaging, and also re-pricing. The inbuilt tools in the software guide you throughout the process and make trading easier. Retailers often experience drastic positive growth when it comes to trading using inventory management software.
The inventory tracking & control software also stores data with regards to sales and profit-making. As the pricing and the sales are ingrained in the software, it can also track your profits and send you reports on a daily, monthly, and quarterly basis, as and when you demand it. Based on this customized data, you can plan your strategies.
• Be ready for the seasonal sales fluctuations: Festive seasons are the time for sale and also to work harder as a trader. You need to keep up with the pace and make sure that the seasonal demand-supply gap is not too wide. Make sure you are well stocked in the inventory because no one wants an 'Out of stock' sign when they are shopping for their loved ones during Christmas. Also, do not overstock the products which might they end up with you paying more for storage charges and packaging and packing charges.
The seasonal sale is also not applicable for all products. Some products sell more while some sell less and so you should decide which of your product would make more sales while which one would sell less and store your inventory accordingly. Keep your supplier in the loop and communicate to know about the delivery delay may be due to weather or stock issues but keep these factors in your mind when you stock your inventory.
• Know your exact Amazon inventory turnout: This is the exact rate of turnout you get through selling through the Amazon Inventory that is how fast they sell through the Inventory. With this estimate, you get to know how much to stock. It helps avoid overstocking or under-stocking thus maintaining a proper balance.
The standard inventory rate is for three months. You should have enough stock at one go which would last approximately at least three months since you are trading at a global level. Weather conditions play an important role in transport, and so you do not want that coming in your way, and that is why a comfortable inventory rate is of utmost importance.
Amazon Inventory software can do the math for you and can calculate the daily sales trends and be reflecting the exact inventory rate for you.
• Slow down when needed: A good sales strategy is not to get maximum customers but not to lose a single one. At times due to extraordinary marketing or re-pricing techniques, your sales shoot up the roof, and they reach a higher level than expected.
Leading to exhaustion of your inventory. If you exhaust all your products from the inventory and are unable to maintain the supply and demand cycle, it might lead to negative reviews due to delivery delay or 'out of stock situations You might finish your stock earlier than planned, but it will surely lead to a cascading effect or your future sales.
Additional Read:
How to slow things down
In order to not let this happen, you can slow things down but be putting a full stop to your marketing strategy or re-pricing the product to a little higher rate. This way you do not necessarily lose any clients, but it does slow down your sale temporarily, to maintain your long-term brand image. By slowing things down, you also get time to restock your inventory so that you are back in your game. Another method to do this would be to keep promotional offers on limited stock, just to get the attention. Then you can withdraw the promotion once the sales hit the magic number. One of the methods of promotion is to offer free goodies, free shipping, etc.
Keep in mind that Amazon takes about four hours to pull down on the promotion once you hit the stop button to make sure that you have enough time to sustain those four hours because at no cost would you like angry customers dropping on your comments section. One method can also be longer shipment dates but it does not really go well with the client.
Know the Supply chain and led time
This is about knowing the supply chain right from the products' initial sourcing to the time it reaches the warehouse while lead time is the time needed for the product to reach the client once it is ordered. By understanding these facets you can learn about the transport system better and if possible try to cut out on a few time-consuming activities.
You know that exactly who, when, how, where and when of the transport system and as a trader that is important.
It is important to keep this supply chain smooth, especially in a new market like Amazon. It also helps build your contingencies and prepare you for the worst-case scenarios and like mentioned above it is always advised to have a three-month stock in your inventory.
• An alternative to stocking inventory: As a trader on Amazon you have the option of 'drop shipping' wherein you ask the manufacturer or the wholesaler to take care of your shipping and packaging. So each time you make a sale, you do not have to worry about the shipping or storage as the producer directly handles it. It also eases a load of in-stock storage for you. You design strategies to increase sales, the product will be shipped to the customer by the manufacturer.
This completely erases off the stress of Amazon FBA or Amazon Inventory. However, you must make sure that the product is shipped on time and without any delay because this might lead to negative reviews. Also, you would not want a customer to get upset because of the 'out of stock sign.
Additional Resource: How To Remove Inventory From Amazon
If any mistake due to the drop shipping would lead you to earn negative points with Amazon Australia which might even blacklist you. Also, it might be sold on Amazon but it would be displayed as 'sold by XYZ and shipped by ABC' this clearly shows no association between you, the trader, and Amazon. Also, it might increase your product price since now the trader would charge extra for shipment and stocking. So it is a risky decision to go for drop shipping but you must always weigh the pros and the cons before you reach any conclusion.
Dropship also eases the load of listings and maintains software for Amazon for inventory management.
Supercharge your sales with Amazon Seller App
Conclusion
In conclusion, I would like to say that Amazon has built its online presence merely on the basis of providing customer satisfaction and timely delivery. Without proper Amazon Inventory management, this would have not been possible. Until and unless traders keep the Amazon FBA warehouse stock, the deal would not move ahead.
Amazon uses the best in place mechanism to provide their services and so as a partner with Amazon you should also have the best practices of the Amazon inventory Process.
[yasr_overall_rating size="large"]
Additional Read:
Best Stock Inventory Management & Optimization Techniques!
Was this post helpful?
Let us know if you liked the post. That's the only way we can improve.