Since you're a seller, planning on making the most out of this holiday season, it is essential that you know, Amazon – the world's largest online retailer, plays by its own set of Black Friday Rules.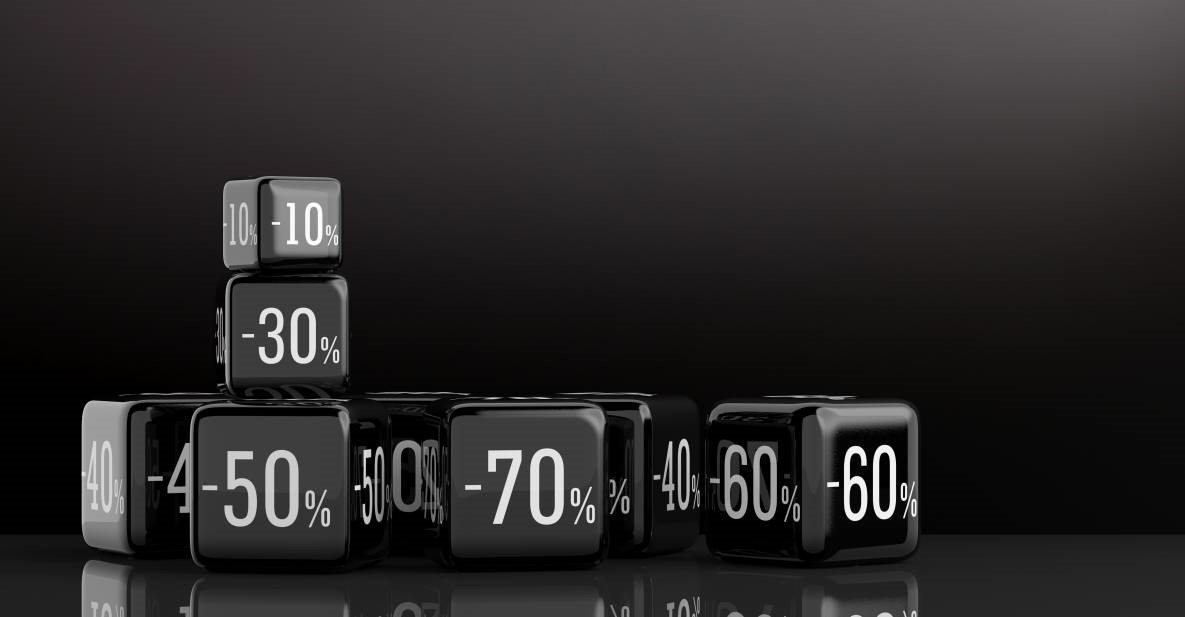 Being a unique event, Amazon is swift with aggressive promotions while it rakes in substantial traffic of buyers. Research claims that the sales made on this day can solely contribute to the biggest chunk of a seller's annual revenue.
Looking at past occurrences, Amazon broke its "single-day-sales" record this July and there's a strong possibility that this may happen again, during Black Friday. Taking this massive elevation in online shopping traffic into consideration, Amazon sellers must be prepared to make the most out of Amazon's Black Friday and boost their sales ten-fold.
Want to break your personal sales record this season? Read on, because we've done some extensive Black Friday research to bring you the most reliable and effective tips to help you stay on top of your game, this holiday season.
Elevate your FBA sales this holiday season with these useful Amazon Black Friday tips,
Stock up your inventory
When Black Friday finally dawns, you would need to have enough units in your inventory to satisfy the huge uprise in demand. Stocks fly off the shelf during the holiday season. Monitoring your inventory is necessary since you keep a track of those unsold units and sell them at higher prices later. This can be a tedious task, however, SellerApp lets you ease this task by setting alerts to track orders to keep your inventory stocked. The next stock before running out of enough products.
Keep yourself up-to-date
It would be an added advantage if you completely understand how Amazon Promotions work. After all, as mentioned earlier, Amazon plays by its onset of rules during this holiday season.
Account for Promotional Sales
While running your sales projections, make sure that your Amazon Black Friday Promotional Prices are reflected in your revenue estimates. The last thing you'd want is an over-estimated result that does not account for your lowered promotional prices.
Research Trending products which are more likely to sell better during this holiday season
This is probably not the best time to be testing out "new listings" and see how well they would do. The best move would be to carefully source out those products that will be profitable to sell during this period. Pay close attention to what your target audience would be, what they like, and what they are more likely to purchase, instead of taking a shot in the dark with your listings. This would help you make well-informed decisions and contribute greatly to your boosted sales. Amazon Seller App helps you identify the most profitable products that are expected to hit the sales bar and are the trending best sellers this holiday season.
The "Free-Shipping" strategy
It is a general tendency for a buyer to expect lower prices and free shipping in order to deem this transaction – "A great deal".
Customers tend to get discouraged if you include shipping costs in addition to the cost of your product. Keep in mind that most of the decisions made by customers are impulsive and triggering any instant negative reactions would contradict your efforts to boost sales and rake in that easy revenue. You wouldn't want that now, would you? Thought so. While you do your research, you would generally want to go in for a popular product that would stimulate buyer motivation with attractively low prices. Fast shipping timings could work well in your favor.
Prepare for Amazon Black Friday by improving your listings
Keep a close tab on competition
As you may already know, competition on Amazon is pretty steep. One of the major differentiators setting one seller apart from the other is the price. Only sell those items that have a sufficient margin that will offer you a reasonable rate of return while still being competitively priced. Vigilantly track Amazon Sellers and their repricing strategies for staging a good fight back on the Q4 sales.
Amazon Seller Watch is a feature that exclusively works in your favor to track competitors at an ease. Also, the pricing alerts come in handy to monitor the repricing strategies of your competitor's products. Each time they rise or drop their pricing you get a notification in your inbox. Isn't that cool?
Improve your SEO
With the number of sellers on Amazon and the stringent competition, it will be beneficial if a customer can easily find your listing. Amazon considers the keywords in your product listings in order to rank your listings. This means that you have to use as many effective keywords within a specific character limit. Using keywords that are trending among most shoppers helps you bag the most deals. Use SellerApp Pro Product Keyword Suggester to identify potential keywords that will bring you the most traffic.
Run PPC campaigns and advertise on Amazon
You can increase your listing's visibility by giving the "Sponsored Products" option a spin. This will display your product below search results or on the product detail pages. However, this requires a monetary investment, and it's calculated on a "pay-per-click" basis. Not a bad idea since you're only paying for what is used. Bid the most on long-tail keywords that your potential buyers search on Amazon. Amazon auto-suggested keywords are a very good bet. SellerApp gives you Amazon suggested keywords that are extremely relevant to your Amazon Product.
Try to win the Buy Box
Appearing in the Buy Box requires that you meet certain criteria and that you are chosen from a pool of sellers that sell the same item. This can significantly improve your chances of selling an item. The criteria include you being a featured merchant, availability of your product, the price of your product over your competition, shipping options, and basically your overall performance as a seller.
Feedback and Reviews
According to research, almost 90% of the buyers on Amazon say that they trust verified reviews almost as much as they trust personal recommendations. And now, the bad news – Only 10% of these buyers leave their feedback after making a purchase.
PREPARE FOR Q4 SUCCESS
Most Amazon sellers exhibit a feeling of anxiety and apprehension when they hear the word "fourth-quarter". Yes, you should be pretty excited about the potential for Amazon profits during Q4 because it's one of the most exhilarating times of the year for a seller.
Follow SellerApp's quick hypothesis on the Q4 season to ensure that you plan for success during this festive season.
Make a Plan
Before you make your first step, make sure your actions are in unison with Amazon's Holiday Best Practices for the most up-to-date advice and guidelines for Amazon Sellers. Don't hesitate to ask other, more experienced sellers for advice. Look into organizing, assessing, and ordering your inventory, fine-tuning your product pricing, and optimizing your listing.
Merchant Advice
If you're open to advise, you're one step closer to becoming a better seller yourself. And who best to ask other than experienced sellers themselves? It's highly likely that they have been there and done that and are ready to divulge important information to other sellers. They distinctively remember their first Q4 and are capable of helping you wade away from the numerous potholes that deter you during your e-commerce journey. Be sure to always keep a tab on Seller Central and various Facebook FBA focused groups like Amazon FBA Warriors, etc.
Organize your inventory more frequently than often
I cannot emphasize enough how important it is to sharpen up your inventory management skills during the festive season. Do your research, source your inventory, and set up an Amazon PPC budget way in advance. Move all of your inventory to a fulfillment warehouse before the stipulated deadlines.
Additional read: Spend the right amount at the right time with Amazon Budget Rules.
If your capital is nice enough to enable you to plan and order your inventory to last you throughout the year, by all means, go for it! The logic behind this is that most of the merchants out there will be almost or completely out of stock and will be wasting precious sales opportunities after the holiday season. The amount of cash that customers will have from returns and Amazon gift cards increases in January, so you want to be prepared for the sales ahead.
Monitoring your competition
You will notice that your prices stay relatively pegged to the prices of your competition all year and vice versa, however, during Q4, it's a whole different ballgame. Depending on what category you're selling under, prices are likely to fluctuate frequently. Make sure that you fervently check your competition to ensure that you're rocking that "competitive edge".
The holiday season is also a great time to quickly move the inventory you have that isn't selling as well to reduce storage costs and turn your inventory over to make room for the more popular items. Around ten to fifteen days out from Christmas, consider decreasing the price on some of your slower selling inventory, so you aren't left with duds when the demand for most products declines post-Christmas.
Improve your Listings
You would want to make your products stand apart from the competition. In order to achieve this, your product page must encompass high-quality images, informative product descriptions that are true to your actual product plus usage of relevant keywords.
It is only fair that customers want to know exactly what they are purchasing to set clear expectations of what they will get when their products arrive. A highly-optimized product page would result in soaring conversion rates and reduced chances of product returns.
Also, why don't you go that extra mile and update your product page with things like holiday-specific images and keywords? It helps if you understand that you are not just selling a product, but you are selling a perceived value. You can convey that your product is "holiday-worthy" or is a gift so that customers don't even have to think twice before going ahead and ordering your products.
PLAN BEYOND THE HOLIDAY SEASON
Now, the holiday season is finally over! Don't celebrate just yet – welcome to "part-2" of the planning stage.
Just because the holidays have come to an end, doesn't mean you're still in the clear. Now dawns the era of RETURNS! Yes, Amazon has been quite the sweetheart of its customers and extended its policy on returns for customers who purchase during November and December to allow returns through January 31, 2017. Yikes!
There are no exemptions and as an FBA seller, you must abide by Amazon's return policy. Here's a tip to avoid instances like these – Provide your customers with a quick and positive experience.
Wait, aren't you a normal human being?
Let's take a small moment to realize that the holidays aren't just about sales. Don't forget to relax and enjoy the holiday season. This will only materialize if you've planned ahead and have everything in order and ready for execution. The holidays are all about spending time with loved ones and partaking in the holiday spirit!
All the best to you, dear seller!
Why SellerApp For Amazon?
Supercharge your Amazon Sales
The all-new
Seller App Amazon
platform helps Amazon sellers with features such as Product Research, Product Ideas, Listing Quality, Product Alerts, Product Source, Keyword research,
Amazon
PPC Analyzer, and much more.
Check Jungle Scout Alternatives
Was this post helpful?
Let us know if you liked the post. That's the only way we can improve.