Should you jump on the Amazon Enhanced Brand Content bandwagon?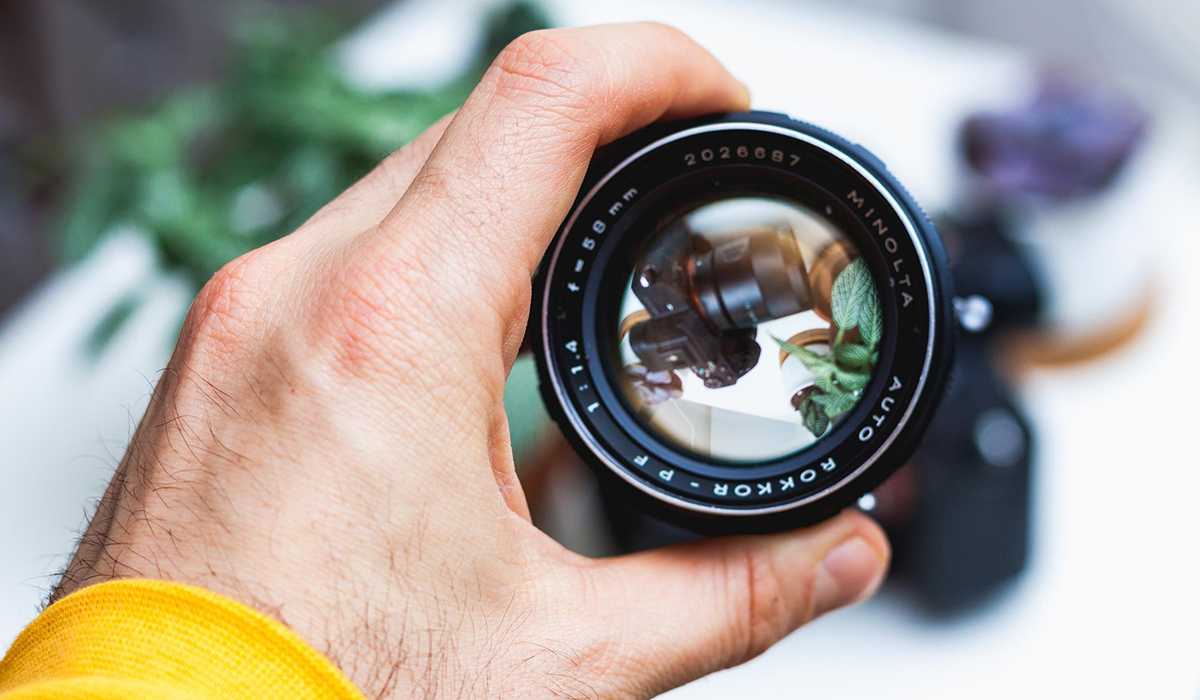 Competition on Amazon is cut-throat. Sellers are constantly trying to find new ways to make their products stand out in a crowded marketplace. That's where Amazon A+ content or Amazon Enhanced Brand Content (EBC) as it was previously known, comes into the picture. This is Amazon's tryst with rich media content in product listings and it works!
Let's look at the what, why, and how of everything to do with Amazon EBC or A+ content.
What is Enhanced Brand Content?
Have you ever scrolled down to read a product's description only to find something that looks like this: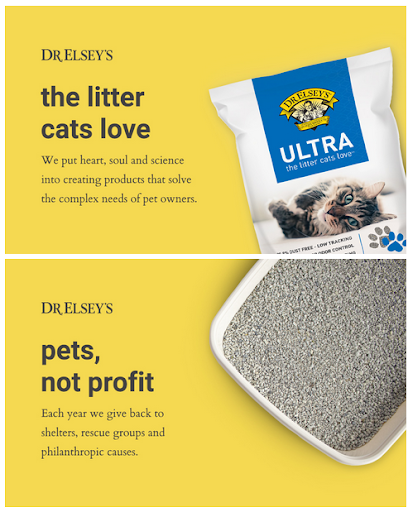 That is Amazon A+ or Amazon EBC content. It is a feature that allows brand owners (sellers and vendors) to enhance the product descriptions of branded ASINs with rich media content. In a nutshell, it enables sellers to convert their boring text descriptions into engaging, and interactive visual content.
You can tell your brand story, add product comparisons, and do much more with A+ or Amazon EBC. If you're doing it right, A+ content in your product detail pages can result in higher conversion rates, increased traffic, and increased sales.
Note: Unlike plain text product descriptions, A+ content is not indexed by Amazon. Therefore, it is better to focus on the copy, rather than keywords for Amazon EBC.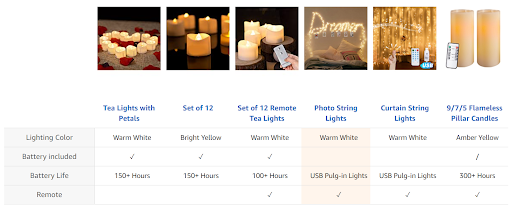 Amazon EBC eligibility requirements
This feature is currently only available to vendors and professional sellers with their brand registered through the Amazon Brand Registry process. Professional sellers who are part of the 'launchpad' and 'Amazon exclusives' selling programs can also create A+ content.
There is also a small difference between the EBC created by sellers and those created by vendors. The enhanced content created by sellers will be under the title 'Product description' while those created by retail vendors will be under the title 'From the manufacturer.'
Amazon EBC: Pricing
Amazon EBC is free. You don't have to pay the retail giant a single penny to enhance your customers' shopping experience with A+ content. Many sellers expect Amazon to start charging for the service eventually, but there is no official statement from the company. Amazon has also categorically stated that even if they start charging a fee, existing A+ or enhanced content will not be affected. This is what Amazon has to say:

"If we implement a fee for new types of A+ content in the future, we will make an announcement in the A+ Content tool ahead of time so that you know about any change, and your existing content will not be impacted."
Because there is a possibility of a fee in the future, this is the perfect time to start creating Amazon EBC content for all your brand registered products! You may need to outsource the design and product photography, but this is generally worth the investment. Visual elements in your product listing can help you skyrocket your sales and conversions. This can easily offset the initial investment.
Premium A+ content
There is a paid version of Amazon EBC, usually referred to as Amazon Premium A+ content or A++ content. Unfortunately, you cannot sign up to use A++ content. The program is invite-only, and generally, only large vendors and massive brands get the opportunity to create A++ content. It doesn't come cheap either. The exact cost for A++ content changes from vendor to vendor and depends on how you negotiate with Amazon.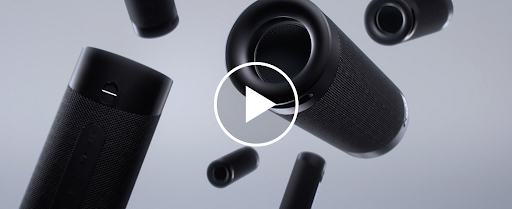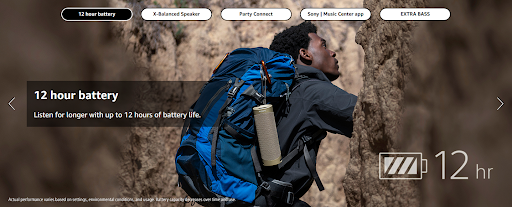 Amazon EBC vs A++: Key differences
While the underlying idea behind Amazon EBC and A++ content is the same, there are some key differences. These are your options when creating Enhanced Brand Content on Amazon::
Availability: All vendors
Modules available: 12 basic modules
Max modules per page: 5
Content width: 970 pixels (not as wide as the full page)
A++, considering it is an exclusive and paid service, provides brands with more options.
Availability: Invite only
Modules available: 16 interactive modules + 12 basic modules
Max modules per page: 7
Content width: 1464 pixels (brands have the option to create content for the full width of the product page)
Both A+ and A++ content will be automatically optimized for mobile by Amazon.
How to add Enhanced Brand Content on Amazon
Now that you know what Amazon A+ content/EBC is, let's look at how you can create them for your products. Keep in mind that you must have a brand registered under the Amazon brand registry program and the product in question must be part of that brand. Once you meet all the requirements, this is what you need to do.
Log in to your Amazon seller central or vendor central account
Navigate to the 'Advertising' (seller central) or 'Merchandising' (vendor central) menu
Next, select the 'A+ details page' (vendors) or 'A+ content manager' (sellers) 
Choose between the two provided options: 'Self service' or 'Amazon builds for you'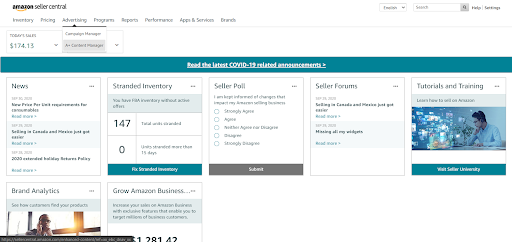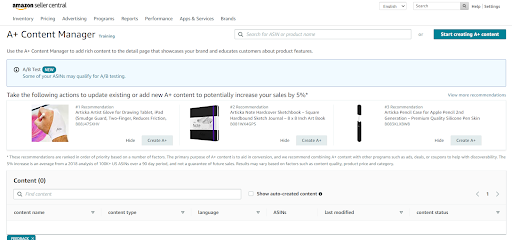 From the point on, you can start creating your A+ content. All you need to do is select the ASIN for which you are creating the content.
If you select the 'Self service' module, you are expected to build the layout and arrange the content yourself. Once you've finished designing your enhanced content, you can submit the content for review. You can also preview the content to make sure the design is exactly how you want it to be. If you choose the 'Amazon build for you' option, then all you have to do is upload images and text. Amazon will handle the rest.
You will also need to submit alt-text along with your images to describe the product. This alt-text does not appear on the product details page but can be read by on-screen reader applications designed to help visually impaired shoppers.
You can also use the 'bulk upload' feature to apply specific A+ content to multiple ASINs. If you want to add more than 1,000 ASINs to the content, you will need to use this feature. Additionally, you can also edit your existing A+ content and use it for similar products. This can drastically reduce the time and effort needed to create content for parent and child ASINs.
Note: It can take up to 7 days for your enhanced brand content design to be approved. You can have up to 20 pending submissions in review at one time.
These are all the basic modules you can pick from when creating enhanced brand content on Amazon:
| | | |
| --- | --- | --- |
| Module | Image Guidelines | Text Placements |
| Brand Logo | 1 image – 600 x 180 pixels | – |
| Product Description | – | 1 |
| Feature 1 | 4 images (line) – 220 x 220 pixels each | 4 |
| Feature 2 | 3 images (line) – 300 x 300 pixels each | 3 |
| Feature 3 | 4 images (grid) – 135 x 135 pixels each | 4 |
| Header 4 | 1 image (left) – 300 x 300 pixels | 1 (right) |
| Header 5 | 1 image (right) – 300 x 300 pixels | 1 (left) |
| Header 6 | 1 image – 970 x 300 pixels | 1 |
| Header Image | 1 image – 970 x 600 pixels | – |
| Comparison Chart | 5 images – 150 x 300 pixels | 2 |
| Single Image & Sidebar | 2 images – Main (300 x 400 pixels); Sidebar (350 x 175 pixels) | 6 |
| Four Image Highlights | 4 images – 300 x 300 pixels | 4 |
| Single Image & Specs Detail | 1 image – 300 x 300 pixels | 2 |
| Single Image & Highlights | 1 image – 300 x 300 pixels | 2 |
| Image & Light Text Overlay | 1 image – 970 x 300 pixels | 1 |
(Source: sellercentral.amazon.com)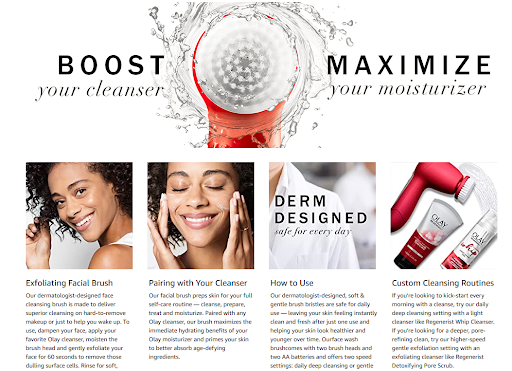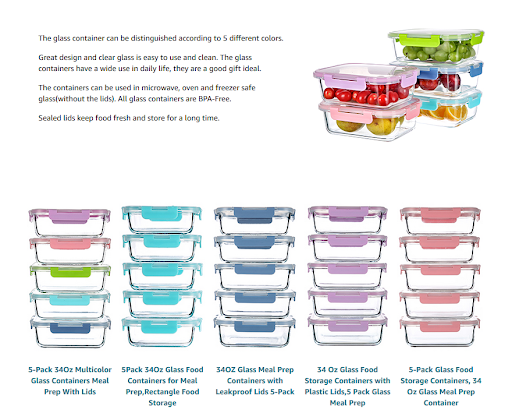 Amazon Enhanced Brand Content guidelines
While it sounds easy to get your A+ content up and running, there are quite a few guidelines that sellers and vendors are expected to follow. If any of these guidelines are violated, Amazon will not give you the approval to launch your rich media content. Don't worry though, Amazon will notify you if any guidelines are broken. All you need to do is fix the problem, and re-submit your content for approval.
Here are some of the major guidelines that you are expected to follow.
Do not reference your company as a seller or distributor in the content
Do not mention any warranty/guarantee, or references to off-Amazon returns or refunds
Leave out the adjectives. Do not use promotional phrases such as 'affordable,' 'cheap,' "or 'free,' as well as language directing consumers to buy such as 'add to cart,' or 'get yours now'
Do not include any information about shipping details such as cost or expected delivery time
Do not use copyright, trademark, or registered symbols anywhere in the content
Do not mention unsubstantiated claims such as 'hottest product,' or '#1 selling product.' Avoid all unverified claims and health category products that are not FDA certified (in the US) must have a disclaimer.
Do not use time-sensitive product information (like referring to sales or holiday deals)
You can only add up to two editorial or third-party quotes from well-known public figures or publications. Any information about product awards must also be presented with necessary disclaimers
Do not use blurry or low-quality images or images containing watermarks or unreadable text. Font size must at least be 16 and must be easy to read against the background used
All lifestyle images must display the product in use
Do not use images or text that are similar to the Amazon logo(s), detail page headings, or details.
You cannot include web links redirecting to other pages. References to off-Amazon customer service or contact information are also prohibited. This means you cannot add phrases such as 'contact us if you have problems,' or add phone numbers or contact emails.
Keep a clean copy. Avoid mistakes in your copy, do not use strings of all-caps text, and do not unnecessarily repeat information. Be conservative with formatting as well – bold and italic are only intended to be used to highlight headings or a few select words
Adult or explicit content is not permitted
You cannot mention the product being used for any criminal activity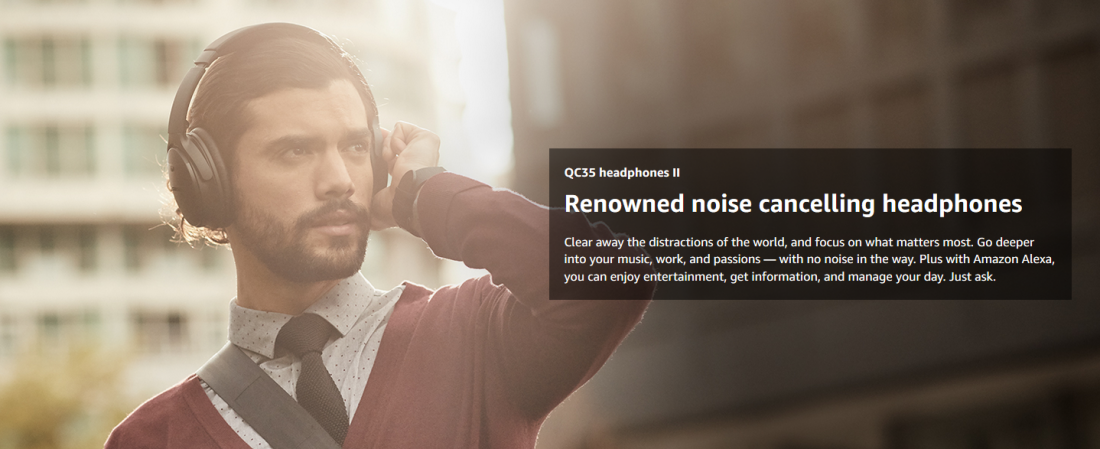 How to create effective A+ content
Just creating A+ content does not guarantee more sales or conversions. Just like any other content in a product listing, you need to ensure that EBC can quickly grab the customers' attention and complete a sale. You can't ask for a better sales pitch online. Here's how you can make sure you hit a home run with your Amazon EBC content every single time.
Focus on the product: You do not have a lot of time to convince customers to buy your product. This is why the focus is extremely important. Highlight the benefits of your product and how it will help customers in their day-to-day life.

Make it visual: A picture is worth a thousand words. Make sure you can tell your brand story and highlight the product with as few words as possible. Keeping the text short and to the point is bound to boost your conversions.

Proofread: Don't make any errors in your copy. Always proofread your content before it goes live. Mistakes leave a bad impression and can influence shoppers' opinions about your brand.

Pay attention to image size: I've listed out the dimensions of various modules in the table above. Stick to those dimensions and create images to fit that gap. Amazon does resize images to fit the template, but it is much better to make sure you get it right the first time.

Hire professionals: While it is always cheaper to create the design yourself, I recommend hiring a professional to write the copy, photograph the product, and design the overall content. You need to make sure the content looks professional and is in line with your brand's larger design philosophy.
You can also 'experiment' to figure out if your content strategies are paying off. Amazon recently launched a new feature called 'Manage your experiments' which will A/B test different Amazon EBC content options at the same time. You can look at the results and tweak your content to maximize your sales. You can read more about the feature in this detailed blog post about A+ content on Amazon.
Benefits of Enhanced Brand Content
Now that you're all ready and set to create Amazon A+ or Enhanced Brand Content for your branded products, let's look at some of the key benefits that A+ content offers.
Reduce bounce rate and improve conversions
I started by saying that Amazon A+ or Amazon EBC content can help you stand out. It turns out, that is exactly what you need to do to get the customer's attention. When a customer scrolls down to the product description, it usually means that they are considering buying the product. The enhanced content can often make the product more appealing to the customer. This means more conversions and fewer bounces.
Improve brand awareness
Customers today love a visual experience. Amazon Enhanced Brand Content gives sellers a unique opportunity to make the brand stand out and tell its story. Check out Yeti's Amazon EBC: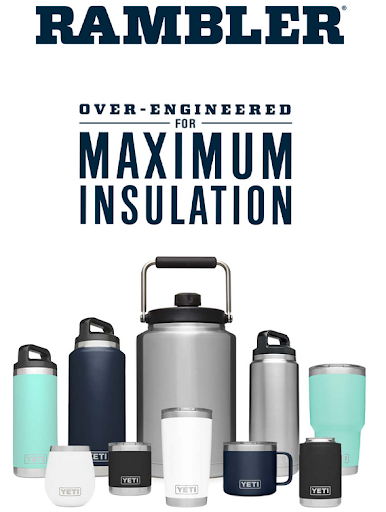 (Enhanced brand content on Amazon.com)
Scrolling down to see such visual content, makes an immediate impression – and this is an impression that lasts. After checking out this A+ content, it is highly unlikely that I will turn around and buy an insulated container with a regular product description!
Reduces product returns and even negative reviews
You're probably wondering how. Well, let me explain. Amazon EBC allows sellers to convey everything about their product in a way that is appealing to the consumer. This means that potential customers are more likely to read about the product, and properly understand it before making a purchase. Comparison tables also allow you to highlight key features against similar products in your catalog. All of this is important to ensure that the consumer always makes an informed decision. An informed customer is not going to return the product other than for damages. They are also less likely to leave a negative review because of a misunderstanding. It is a win-win for everyone involved.
Final thoughts
Amazon A+ content or Enhanced Brand Content is a great way for vendors and sellers to highlight the benefits of their product and stand out. However, product listing is not just about A+ content. SEO optimization and proper use of keywords are much more important. Amazon Enhanced Brand Content is great when it comes to closing the deal, but to do that, you need customers to walk through the front door in the first place.
SellerApp's amazing team of product listing experts uses machine learning and advanced data analytics to make sure your listing is on top of the search results. Set up a consultation to find out how SellerApp can make the difference.
Related Interesting Blog Posts


Top 7 Steps To Amazon Product Listing Optimization For Ranking

What is Amazon Product Listing Hijacking? How to get Hijacker Alert?

Amazon Product Listing 2019 Guide: Best Optimization & Guidelines

Amazon Bullet Points: Top Powerful Secrets That Work In 2019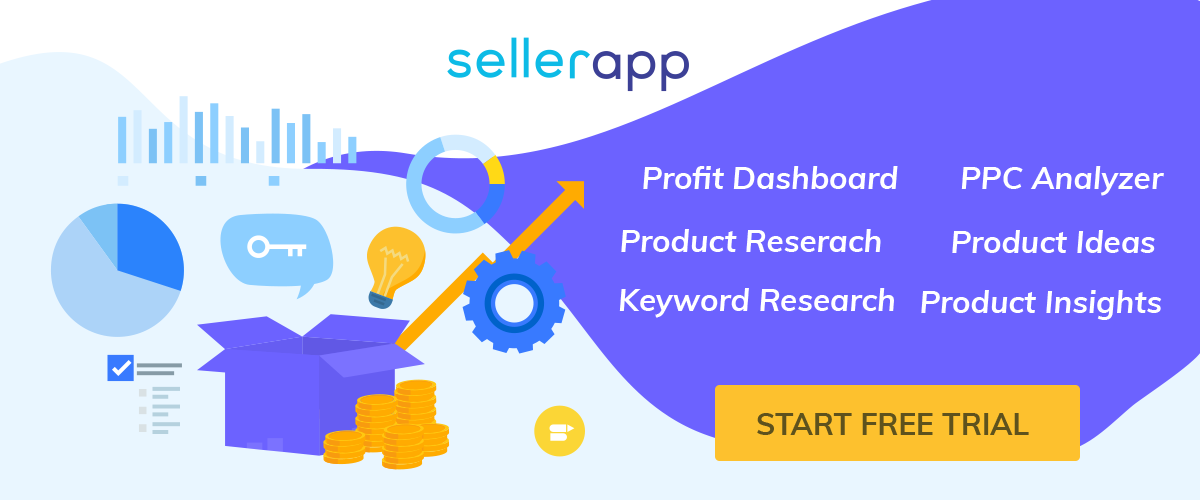 Subscribe to SellerApp Newsletter