7 Amazon Advertising (PPC) Predictions for 2020 – SellerApp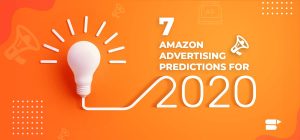 Amazon Advertising has marked a stupendous growth in 2019. It really started to accelerate into the digital marketing space with full force. In 2019, Amazon came up with some cool options in Sponsored Ads. These options gave more flexibility to the sellers in placing their Ad campaigns. Along with that, brands across the globe are moving beyond experimenting and are increasing their Amazon Ad budget. These exciting developments are bringing in a bright future for Amazon sellers. Therefore, SellerApp made 7 Amazon PPC predictions that are going to propel in 2020.
Here's a peek into the content –
Why is Amazon Advertising Powerful?
The answer is straightforward. Unlike Google and Facebook, Amazon has a strong buyer's intent which makes the advertising more powerful than the others. This is the major reason that sellers and brands who have their eCommerce websites are keen to explore this wide platform.
Secondly, conversions occur on Amazon right away. This makes it easy to track your Ad campaign performance.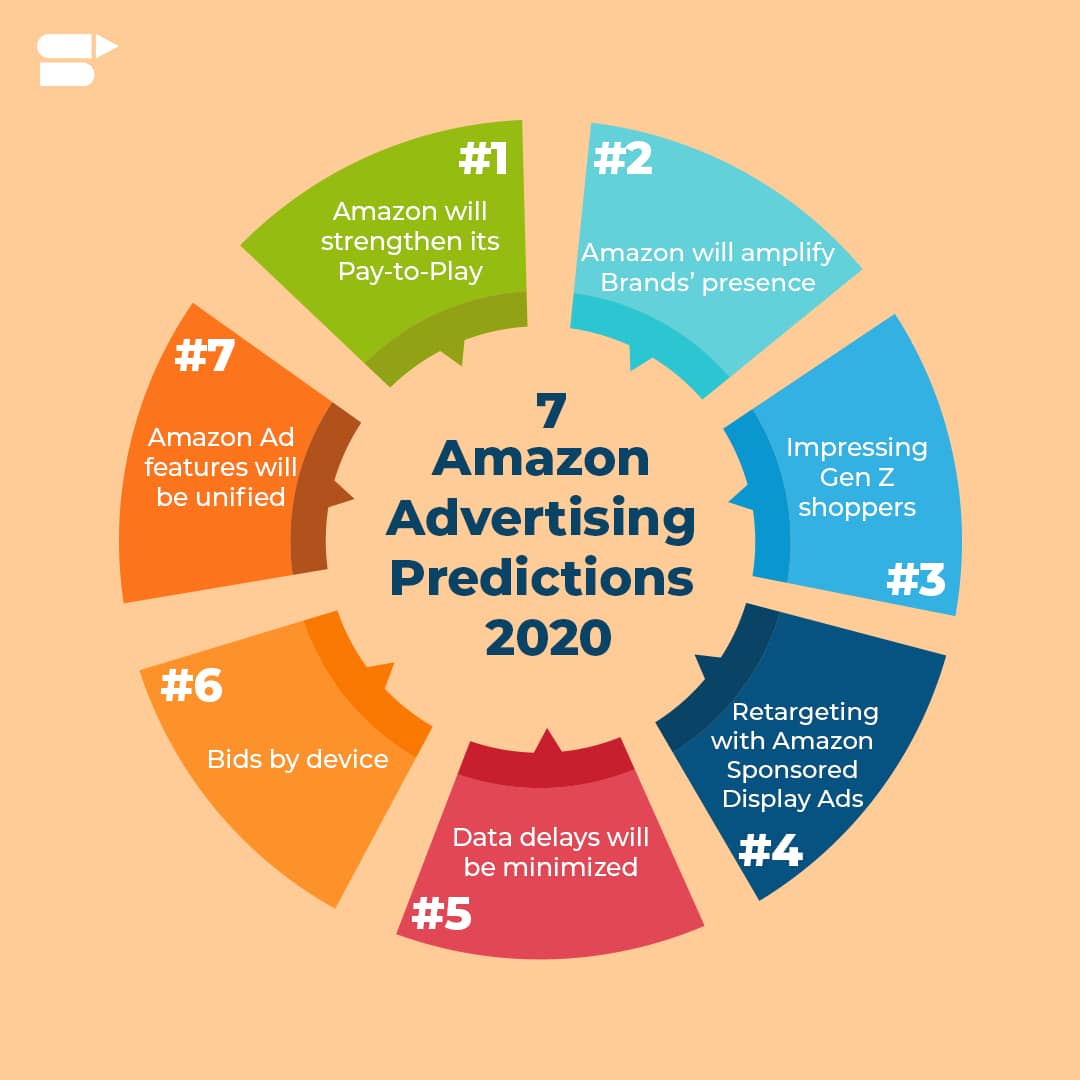 #1 – Amazon will strengthen its Pay to Play
Amazon started to transform its Sponsored Ads and this is entirely changing the e-commerce industry into a Pay-to-Play arena.
In 2018, Quartile conducted a survey and analyzed orders generated by various brands on Amazon. The study revealed that orders from Sponsored Ads have increased by 54% in 2018 from 16.3% in 2017. Categories like Home and kitchen have a high dependency on these Sponsored Ads. These Sponsored Ads are increasing product visibility. Therefore, the message becomes clear.
#2 – Amazon will amplify 'Brands Presence'
Amazon started to increase its focus on building brands. It is clearly pivoting to empower the brands online. Recent instances such as Amazon stores, Amazon A+ content, and Amazon retail analytics are set to enhance brands' presence on Amazon. All these products are more useful to vendors, especially B2B sellers. This helps the B2B markets to increase their online presence and increase brand loyalty.
With this focus, Amazon will grow from a 'sales channel' to a 'brand builder' within no time. Consequently, we predict that this will be one of the biggest Amazon Advertising trends in 2020.
As the entry barriers into the ecommerce space are weak, e-commerce sellers need to build a strong presence online to reap success. And, Amazon is going to help you with that.

#3 – Impressing Gen Z Shoppers becomes the new target for Amazon – Video Marketing Will Thrive
For the past few years, attracting Gen Z has become a real challenge for Amazon. Gen Z shoppers have time and disposable income and are looking for engaging experiences online. However, until now, Amazon's efforts could not entice experience-driven Gen Z shoppers. This is largely true to the apparel category on Amazon. Nevertheless, Gen Z will account for around 40% of the consumers in 2020 (MNI Targeted Media). As the demand grows, Amazon is tailoring experiences to attract the young audience.
To cater to this consumer demand, video marketing on Amazon is set to rise in 2020. In 2019, Amazon launched videos as part of advertising. So, marketers are increasingly using video ads to reach Gen Z shoppers. Consumers love videos, especially on social media channels like Facebook and Instagram. So, smart brands will use these video marketing strategies on Amazon as well as on other social media platforms where Gen Z consumers commonly exist.
Therefore, Video Marketing Will Thrive For Potential Shoppers.
#4 – Retargeting with Amazon Sponsored Display Ads will grow in 2020
In 2019, Amazon launched Sponsored Display Ads enabling sellers to advertise their products on and off of the platform. This retail giant emerged as a self-service advertising platform, following the footsteps of the mighty Google. In general, click-through rates can be less than 1%. You need to optimize your ads with the right keywords and target your product ads on the right platforms to maximize your ROI.
Amazon Sponsored Display Ads are highly capable of retargeting. What is retargeting? Tracking your customer's behavior and leveraging that data to bring them back to your product/website. Retargeting is a great way to increase your marketing ROI.
How does Amazon help you with retargeting?
If you look at a product on Amazon, you can see the same product ads on the other websites and apps you use. For sellers, this is an important part of the marketing funnel. As retargeting boosts your ROI, Amazon sponsored display ads will grow further in 2020 owing to its huge demand from sellers.
#5 – Data Delays Will Minimize in 2020
Amazon data delays are annoying. Many of us have experienced delays in our data reports. The delay is reduced from 48 hours to 24 hours. In 2020, we expect that the data will be updated within an hour or two. Advertisers/sellers will be able to see the success or failure of a campaign within a few hours before the ad spend gets out of hand.
Fewer delays will help to understand the target audience and metrics better than ever. Ad campaigns can be made smarter by tailoring them based on the customers' shopping habits.
#6 – Adjust Your Bids By Device
In 2019, we have seen bids by placement in PPC dynamic bidding strategies. These strategies allow you to customize your ad placement to increase your revenue. These bidding strategies evolved on Amazon over a period of time.
So, we predict that Amazon will evolve to optimize ad campaigns by devices. As mentioned, Amazon wants to maximize customer experience, especially Gen Z shoppers. So, Amazon may fine-tune its bidding strategies for the top of search results on mobile or product pages on mobile.
Therefore, we predict that bid optimization by device and auto-optimization features are likely to happen in 2020.
#7 – Amazon will synchronize its Ad features
Yes. Moving forward, we predict that Amazon will unify its features across seller central and vendor central accounts. Though new advertising features are introduced in the Amazon vendor central account in 2019, these components need to be unified for better access. Options such as ad groups are relatively new to vendor central account and these updates can be expected in 2020 too.
Seller central account features are always optimized and updated. In 2020, we expect vendor central to catch up with seller central.
In addition, we hope Sponsored Brands and Sponsored Products will be brought together. Because with broader integration comes more accurate data.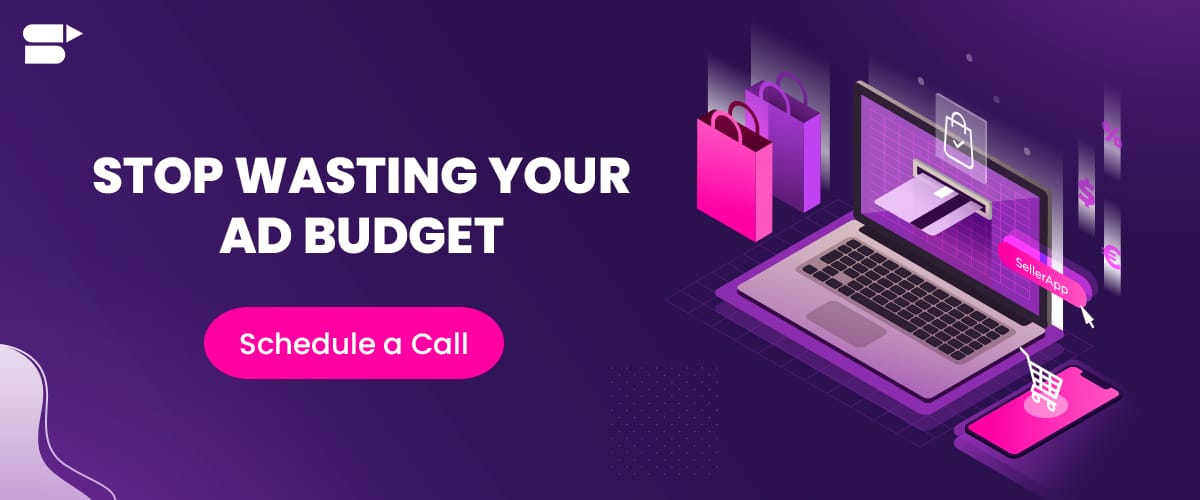 The rising power of Amazon Ads
Do you know that 1 out of 3 marketers will shift their Ad spend from Google and Facebook to Amazon during the holiday season? (Forbes)
Yes. That makes sense.
Retail marketers are increasing their Ad spend on Amazon year on year. Retailers have three reasons for this.
ROI is maximum on Amazon Ad spend.
Buyers with strong purchasing intent.
Amazon holds more than 100 million active customers (huge customer base).
Amazon has robust audience data and powerful analytical tools that analyze customer search trends and historical data. This is quite beneficial for sellers and vendors to increase their sales. So, Amazon advertising will increase its relevance and revenue share in the global advertising landscape. And, sellers and marketers need to be updated with the latest trends on Amazon.

Arishekar N has over five years web development experience and is the senior digital marketing strategies at SellerApp, Specialist in SEO, SEM and best conversion rate optimisation strategies that deliver industry leading ROI. Arishekar has helped companies through more effective search engine marketing and SEO strategies. He is most passionate about working with e-commerce companies.
Subscribe to SellerApp Newsletter