How To Sell Books On Amazon And Make Money?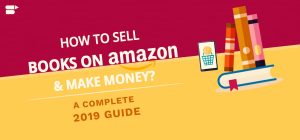 Amazon is one of the world's most renowned and popular online marketplaces. It literally sells every little product. But most sellers tend to forget the fact that though Amazon is a big giant today, it started its journey as a small online book selling store. In spite of the huge product database it boasts, "books" still remain to be a humungous part of their business revenue. So, if you have come here to learn how to sell books on Amazon and make more money (as a bookseller), we won't leave you disappointed.
We will tell you everything associated with selling books on Amazon. So, let's get started.
Quick Links:
Introduction & Noteworthy Stats
Before you get into the insights, here are a few noteworthy stats to pay attention to:
In recent years, the book business has been massive and greatly dominant in the global market. More than 675 million books (print) were sold last year just in the United States. (source)
Besides print books, advanced book formats like audiobooks and e-books are already pouring in billions every year. With such reliable international market, money can be minted at many stages.
From publishers to authors and booksellers, everyone is cashing out a good sum with books, and giants like Amazon are competing to establish themselves in different parts of the industry.
Books remain very popular among the U.S. consumers. More than 74% of the adults consume at least 1 book in a year. A substantial 98% of the book readers say that they find it immensely "pleasure" in reading and this habit paves the way for a bigger market.
With bestsellers reported to sell more than one million copies, it is apparent how popular writers like J.K. Rowling have accrued billions in earnings. However, for authors that have not made such a fame, self-publishing seems to have become a progressively popular way to release, with companies like Amazon's CreateSpace, Lulu, and Smashwords, Press publishing millions of books every year.
Amazon's strategy for "books" is still the same – dominate the "category". Let's understand how you can leverage Amazon Marketplace to grow your sales on books.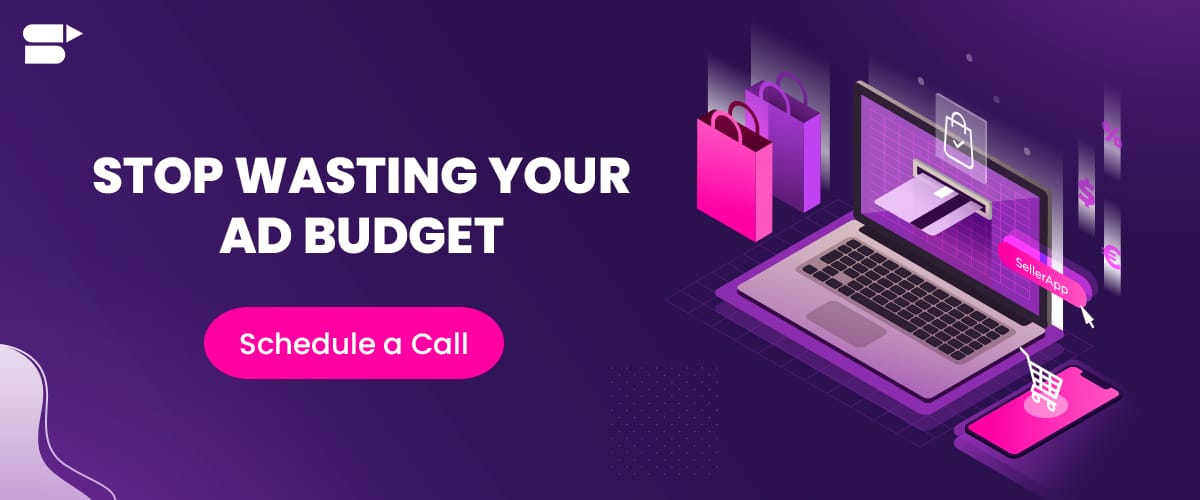 Selling Books On Amazon: A Quick overview
If you don't have time to read the entire article, here's a quick overview of it:
Step 1: Set up your Amazon seller account.
Step 2: Choose the Amazon marketplaces where you want to sell your books in.
Step 3: Start listing your books.
Step 4: Build your inventory.
Step 5: Each time you list a book, determine if you want to sell the book for the lowest price or hold for more money.
Step 6: Calculate the shipping cost for every book that you want to sell. Make sure that you don't lose your money on shipping credits.
Step 7: Make sure to check your inventory if its reasonably priced and maintained with stock availability.
Step 8: Ensure that your inventory is updated with new stock.
Step 9: Clear your inventory every now and then.
Step 10: Sit back and make profits.
How To Find Books To sell On Amazon?
Selling books on Amazon is lucrative and unique at the same time. Usually, a seller utilizes 3 different methods to find their inventory. Here are three different ways to find books so that you can sell them on Amazon:
A. Scanning Method
Though there are lots of ways to sell textbooks on Amazon, this method is pretty popular. Basically, those who use this method sell books for very cheap (under $1) and scan every bar code using their mobile phones or portable scanners.
With the help an app, they cross refer the BSR (Best Sellers Rank) of the book and its lowest sale price. They let the seller then know if the book is worth buying or not.
B. Wholesaling Method
Rather then scanning each book when it is on a book sale, you can try making a deal for the whole lot.
Yes, this could also mean that you will end up getting too less for each book (usually $0.50 or less per book). However, it also means that you are selling the entire stock in one-go.
C. Retail Arbitrage
The concept of Retail Arbitrage is something that most sellers tend to follow these days. It is a method where you buy books from another marketplace (like Craigslist or Ebay) and resell them on another marketplace.
However, this is a bit time consuming when compared to the other tow methods mentioned above. If you are going to find books with this method, it is great to look for books, which sell for $25+. First editions & textbooks are great targets.
How To Sell Books On Amazon?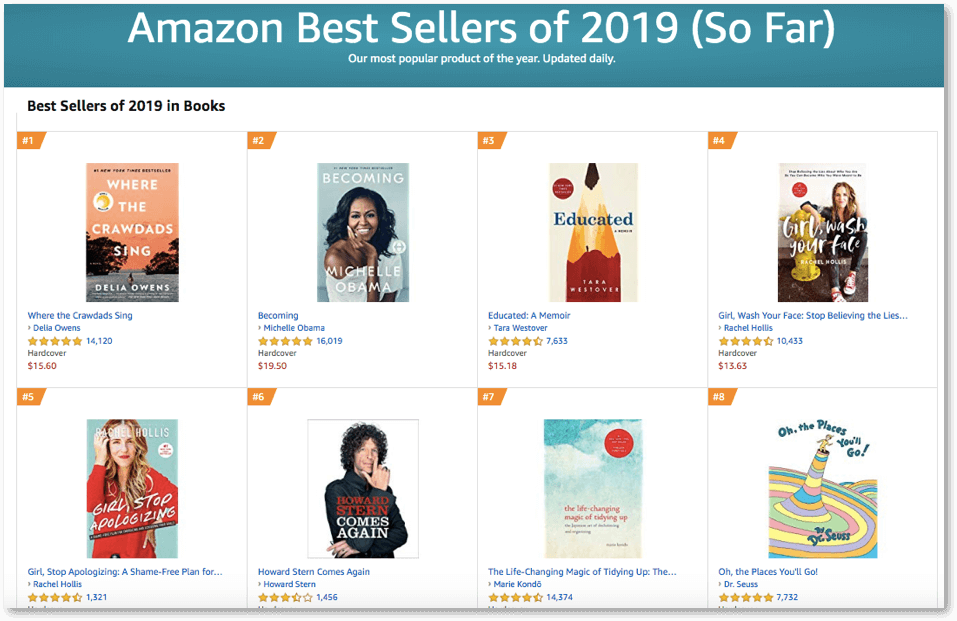 Credit: Amazon.com
The process of selling books on Amazon is simple and straightforward. Here's the explanation on how it is done:
1. Choose your sourcing method
Choose a way to source your books with the methods mentioned above. If you are still confused, here are a few tips:
If you can take the time to scan each book and quote the lowest price, then "scanning" method is ideal. But make sure to have a good scanning app for this.
If you love making deals, then try "wholesaling" method.
If you can source books at good price from another marketplace and can resell them, then "retail arbitrage" is the right way to go.
2. Getting started
Once you decide to sell books, the next step is to create a Seller Account there. If you want to:
Sell used books on Amazon – Sign-up for an Individual Seller Account.
Sell new books on Amazon – Sign-up for a Professional Seller Account.
The "Individual Seller" account doesn't include any monthly fee. You can sell a maximum of 35 items every month.
However, if you decide to sell more than 35-40 units a month (differs base don the marketplace you have chosen), then you have to opt for a "professional seller" account. For the professional selling account, you have to pay a monthly fee of $39.99 every month + extra selling fees.
Once you set up your selling account with Amazon, you will have to decide which marketplaces you want to sell on. However, you can change this any time through settings.
Once this is done, the next step is to decide how you will want to fulfill your orders. Amazon offers 2 options for this:
FBM (Fulfilled-by-merchant): This option lets you to pack as well as ship all your books (to the customer) yourself. So, this means that you have to maintain it correctly. This is a huge work. But if you tend to have great time, strong distribution channels, and resources, you can save some money.
FBA (Fulfilled-by-Amazon): Here, you will be shipping your books (or inventory) to Amazon's fulfillment centers and in return, they will store your package at their place. Whenever you receive an order, they will take care of the packing and shipping. But you will have to pay an additional fee for this. This is a wonderful option for sellers, especially who are new to selling on Amazon or perhaps, sellers who do not have time to pack & ship the orders themselves.
3. List your items
The next step is to start listing your books for sale. This hardly takes about a minute or two. All you have to do is tap the ISBN number and pick from the results, which show up.
Mostly, your book should be listed on Amazon already. So, this means that you don't have to create a new product listing. You can see if your book has been listed already by searching for its appropriate ISBN. This information is something you will find on the copyright page of the book.
Once you have found the book, go to your listing and choose "Sell on Amazon."
Next, you will be redirected to a form, where you will have to enter:
The price of the book
The number of copies you are selling
The condition of the book
If you are new to Amazon selling business with no or a few reviews, try listing your books for a fairly low price than your competitors. This generates a few early sales.
However, if your price is much lower than others, you are sure to win the Buy Box. Now, this means that when someone clicks on the "Add to Cart" button, they will be purchasing your book.
Check: How to price right to get the Buy Box?
Talking about the factor – condition – in specific, Amazon provides 5 options:
New: This is just as it sounds. You can mark your items to be "new" if they are unused, new, unopened, and in its authentic packing. It should include all the original packing materials, manufacturer's warranty (if any) and other details.
Used – Like New: This is an untouched item and in an ideal condition for use. Note that the authentic protective wrapping might be missing, however, the original packing will be still pristine and intact. There are no signs of wear/tear on the product or its packing.
Used – Very Good: An item that is well-taken care of comes under this category. The item has seen reduced use and yet remains in a good condition. This item should be unmarked, undamaged, and complete. However, it might show a few signs of wear/tear.
Used – Good: This option should only be used if it adheres to Amazon's Category-Specific Condition Guidelines. An item listed under this option should show wear from constant use, but still remains in a nice condition as well as works perfectly. It can have markings or show signs of past usage.
Used – Acceptable: This item is rather worn-looking, however, continues to work flawlessly. A few wear/tear signs can be there, which include aesthetic issues like scratches, worn corners, and dents. It might have identifiable markings, or may show other signs of use as well.
Rarely, your book might not be already listed on Amazon and you won't be able to locate it even with an ISBN. In such cases, you need to create a new listing for it.
This process takes some time, as you will have to take high-quality photos/pictures of the book and write a proper product description. Once you provide all the details, click on the "Save and Finish" button. Your book will be listed on Amazon Marketplace and you should see some sales rolling in.
What is ISBN?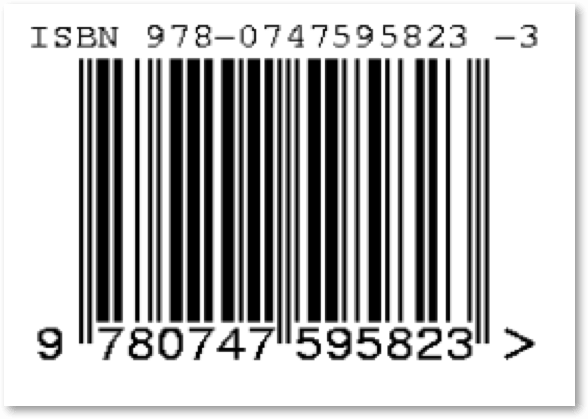 Credit: Amazon.com
ISBN (International Standard Book Number) is a unique or distinctive book identifier (commercial) barcode. Every ISBN code represents a book. ISBN has 10 – 13 digits. The ISBNs assigned after January 1, 2007 will have 13 digits. An ISBN number will be printed at the backside of the book.
Note that Amazon will fix the shipping fees.
Whenever you list a particular book, Amazon shows you how many editions for that book (new & used) are for sale at present and their price ranges. Now, this means that you can fix your price to be the lowest if you want to. Doing this will result in quick sales.
However, you can also opt for a higher price and wait for your listings to generate sales.
This feature is great and makes it more convenient to sell on Amazon. The listing will be active until you choose to delete it. So, this means that you have complete control over the price and timescale.
You can list and wait for 3 months or so. If you fail to generate any sale, you can send the unsold books to charity. However, this is not going to happen because with such a huge market, you are certainly going to generate good sales on books.
4. Manage your sales
Once you have listed your books for sale, they will appear on your inventory. Now, this is your one-stop place to manage all your sales – be it modifying the listing prices or previewing fees or copying the listings for multiple copies.
The interface is intuitive and simple. So, you won't have much issues with it.
Besides these, there are other features to manage your account as well. One of the useful functions is that you can set your account to "away," especially when you are on vacation or out holidaying or just want to take a few days off from selling.
5. Shipping
Amazon offers three different options for Shipping, which include:
Standard (expected delivery will be within 3-5 days)
Express (expected delivery will be within 1 day)
International (expected delivery will be within 5-35 days)
Note that Amazon sets delivery fees (fixed) and credits for every shipping method.
With the Standard option, Amazon gives you a delivery credit of $3.99 while writing. Now, this is a fixed charge, meaning that if your books can be delivered for lesser price, you can do well out of the credits.
However, if your books cost ore to ship and are larger in terms of size, you will lose out. Yes, this is indeed a frustrating policy. But you will have to factor this down in your shipping credit amount at the time of setting the price to avoid losing money accidentally with bigger of heavier books.
Keep in mind that the shipping charges are fixed whenever you list a book for sale. Now, if you think that it is going to cost more to ship, you should adjust the price accordingly.
Also, there is an option of offering "Free Delivery" but again, you will have to figure this while setting your selling price.
Seller Shipping Rates for Books
For buyers within the U.S., shipping charges differ based on product purchased.
Domestic
| Domestic | Standard | Expedited | 2-day Delivery | 1-day Delivery |
| --- | --- | --- | --- | --- |
| Shipping Rate | $3.99 | $6.99 | $14.95 | $19.99 |
International
| | Standard (International) | Expedited (International) |
| --- | --- | --- |
| Shipping Rate | $16.95 for a maximum of 1lb. and $24.95 for packages exceeding 1 lb. | $46.50 |
Shipping Rates for Books in U.S. Territories and Freely Associated States
The charges to ship products from every product category to Guam, American Samoa, Marshall Islands, U.S. Virgin Islands, Northern Mariana Islands, Palau, and Federated States of Micronesia differs by shipment, shipping option, and the item.
Standard Shipping
| | Standard (International) | Expedited (International) |
| --- | --- | --- |
| Shipping Rate | $16.95 for a maximum of 1lb. and $24.95 for packages exceeding 1 lb. | $46.50 |
International Priority Shipping
| Product Category | Per Item | Per Shipment |
| --- | --- | --- |
| Books | $9.99 | $39.99 |
The Best Way: Sell Your Books On Amazon FBA
We strong recommend you to go with the option of FBA when it comes to selling. Once you have have set up your inventory, all you have to do is to send them to closest fulfillment center.
Happily, this process is simple and straightforward. Pack your books properly in a strong box, and send them through Amazon's preferred carrier.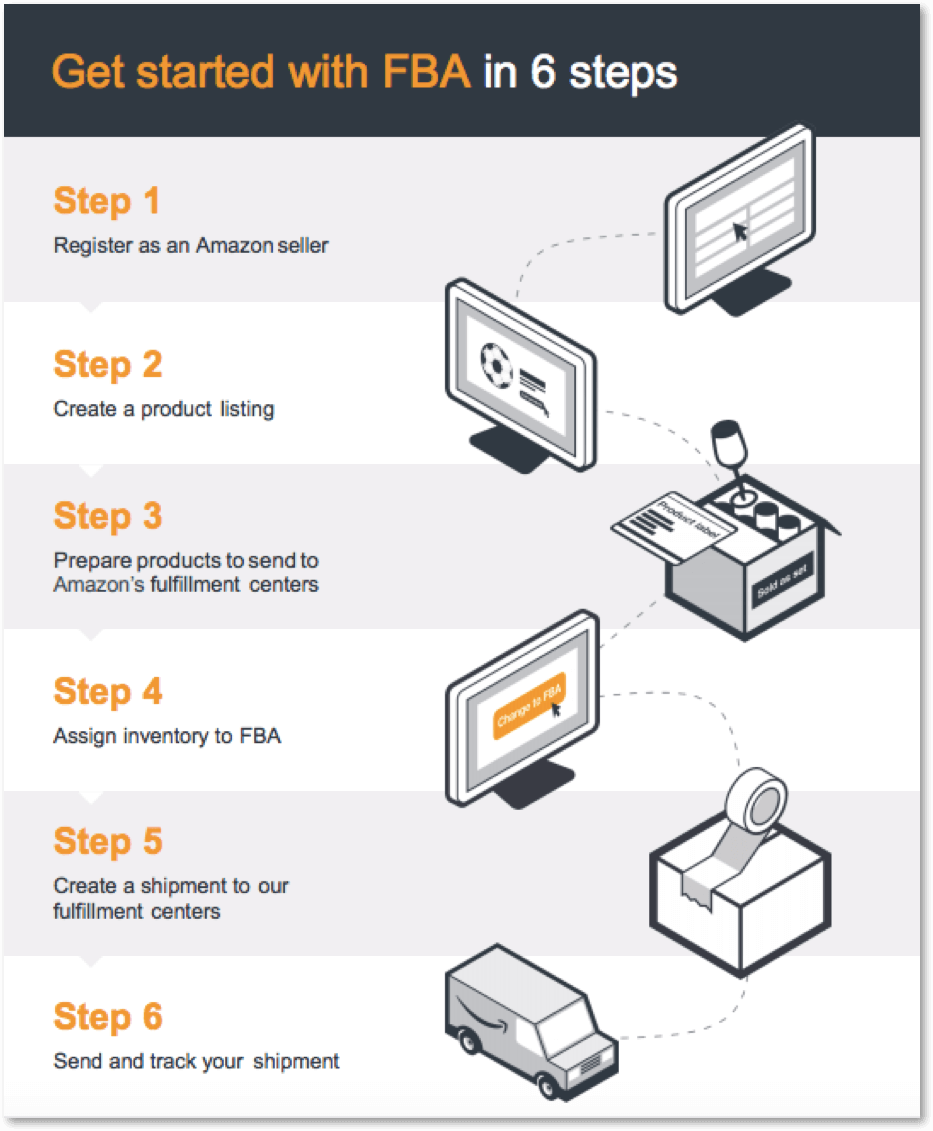 Credit: Amazon Seller Central
7. Monitor your sales performance
Once your package containing books reach the fulfillment center(s), and as long as you have set the correct prices and chose books with lowers BSRs, you will see sales pouring in.
8. Offer rich customer service
Selling books isn't the end of the story. The journey continues by offering better support to the customers just to ensure that they are happy and satisfied with their purchases.
Since you did not write the book you are selling, you don't have to worry much about the reviews.
Your primary job in this phase is to ensure that your customers receive the packaging on time and in the right condition.
A great way to establish good relationship with your customers is to set automated emails. You don't have to send those emails. You can have tools to get this job done. The tool will follow-up with the customer for his or her valuable feedback.
Since you selling books for which you are not the author or writer, it is rare that you will get negative seller feedback or review from book buyers.
However, if this happens, it is generally due to the book's condition, which might have been listed improperly.
Note: Never ever do the mistake of listing books in a wrong condition! If you do that, be prepared to receive negative ratings from your customers.
9. Don't miss social media
Social media platforms are one of the most powerful and strongest ways to promote what you sell. So, it is no longer limited to family and close friends.
It is a phenomenal way to boost your sales. So, if you haven't tried this trick yet, try sharing your listings on Instagram posts or Facebook.
Selling Used Books On Amazon
Sensibly, most books that you sell on Amazon are "used books." So, there is always a good market for them. Also, you have plenty of options to source such books.
Where to look for used books?
Stores that sell used books
Clearance sales
EBay
Craigslist
Library sales, estate sales, or yard sales
Thrift stores that sell books at lower prices
To know if a book is worth selling or not, always scan it using the Amazon Seller App. This mobile app tells you exactly how much sales this book has and how it is performing at the marketplace. It will also give you an estimated profit.
If you are going with the option of selling used books, you have to source the right sellers who can offer you in bulk.
Keep in mind that used books tend to sell less when compared to new books (usually around 7-8 dollars). So, it is vital to buy used books for fair price, especially when you are reselling them. So, try buying them for 1 dollar or less. Also, make sure to check if the books are in right condition or not.
Selling New Books On Amazon
Selling "new books" on Amazon is also a good idea. But sourcing for brand new books might be little difficult than used books.
Wholesalers are typically the greatest source for brand new books because these companies purchase books in large numbers from publishers at super low rates. Due to this, they offer lower prices when compared to retailers.
However, we recommended you to opt for new sellers. This can also be highly profitable, given that you are willing to spend your energy and time.
But, the amount that you pay relies on the quantity of books you are willing to purchase. The more you buy together, the lesser you will pay for every book.
Selling Books On Amazon: Tips & Secrets
Here are some helpful insights that can help you to maximize your income while selling books:
Seasonality matters: Just like you have increased sales on holidays and seasons, even books tend to have their busiest month. Though the demand for books is seen throughout the year, most book sellers tend to see an upsurge during November, maybe, due to Christmas. (Some of the sales are shown in the screenshot above). So, it is worth checking if you have plenty of books listed at this time.
Sell textbooks on Amazon: Many people are enthusiastic about learning how to sell textbooks on Amazon, and for valid reasons. Selling textbooks on Amazon is pretty much similar to selling regular books. In fact, they tend to sell more, which calls for bigger profit margins. Moreover, college kids generally don't think much or wait, especially at the beginning time while they are busy sourcing for books. Since they need those books right away, they will frequently be willing to purchase them even at higher prices if you can deliver it to them quickly.
Check for BSRs before selling books on Amazon: BSR (Best Seller Rank) is one of the best ways to decide if a particular book is worth selling it on Amazon. If the BSR of the book is high, it means that it is pretty popular. While you might think that it is great to go with higher BSRs, it not necessarily means that it will perform better for you because that is not the case always. Books with higher rankings have bigger competition, making it hard for you to sell for a reasonable price. Conversely, BSRs that are too low aren't too popular and this could take longer time to generate even a few sales. So, target for books with BSRs from 10,000 to 200,000. That should be a nice way to go.
A few books sell faster: Some times, a few books tend to sell better and faster when compared to others. Most sellers claim to have received better sales with large, hardback books. In addition, non-fictional books tend to perform better when compared to novels.
Prefer Amazon FBA to speed your book sales: If you have strong networking and great distribution channels that is neatly organized, you don't need FBA. But if that's not the case, then we strongly recommend you to go with Amazon FBA to ensure that your orders are fulfilled on time. Believe it or not, packaging & shipping can eat up all your time and it is not as easy as you think. Once your sales increase, it becomes overwhelming. If you don't deliver your orders on time, eventually, your sales performance will fall behind, resulting in bad feedback and negative reviews. We bet, you don't want this to happen. With FBA, things are simplified for sellers. Just send your inventory to Amazon and they will take care of your shipments completely.
Maintain and list the books in right condition: Now, if you are someone who read a lot of books and planning to get rid of them by reselling on Amazon, you are sure to get a good amount of money, provided that your books are maintained in a good condition.
Conclusion
Books are one of the best ways to create a phenomenal educational experience, especially for your followers. With book formats like Audiobooks & E-books, you have an incredible opportunity to offer in-depth guidance, education, and training to your customers.
Gradually, you can go deep into a specific topic that you might have delivered in tiny bites as blog posts, courses, tutorials, or podcasts, and create a good income with the process. As an author, the content that you publish establishes you as a thoughtful leader and generate leads for your business.
Happily, selling your eBook is easy!

Customer Success Head at SellerApp
Customer success leader with expertise in coordinating between cross-functional teams in product development and strategy, professional services, sales, marketing and content to deliver excellent customer experience and accelerate growth within the company by ensuring clients' success.
Subscribe to SellerApp Newsletter