You have a great product and a growing Amazon business. But as an Amazon seller, getting the capital, you need to achieve that growth can be challenging. You need funding and fast.
There are so many options out there, from Amazon financing to factoring and bank loans, and it's hard to know which option is right for you.
We'll cover the differences between Amazon lending and inventory financing to explore which option is best when scaling your business.
Amazon Lending
Amazon Lending is a program that offers short-term business loans to qualified sellers so they can finance their inventory and sell through the Amazon marketplace. Loans are invite-only, ranging from $1,000 to $750,000.
Because Amazon only offers these loans to certain sellers, it can be hard to find concrete answers to how their funding limits, costs, and terms would be applied to any individual business.
But let's say you've received an invite to participate. What should you know? To start with, the loan you're offered through Amazon might look a little different from your traditional small business loan.
An Amazon loan is similar to a merchant cash advance (MCA) in that you'll receive your funding up front, and your repayment comes directly out of your Amazon sales. An advantage of this system is you'll never have to worry about late payments due to automatic debiting. However, if you don't have enough funds in your seller account from sales, Amazon will charge the payment method linked to your account.
So what makes an Amazon loan different from a merchant cash advance? With a merchant cash advance, repayment is based on your sales. So if you're making fewer sales, your payment will be lower. If you see a high sales volume, your payment will be higher. But with Amazon Lending, Amazon will collect that fixed percentage from your Sellers Account each month until the loan is repaid, no matter your sales performance.
Some MCA providers only debit your account when you have sales, which can be to their advantage, but it's essential to note Amazon works differently. This can be an especially important point for sellers with extremely seasonal items.
Just like short-term loans, financing from Amazon Lending delivers a pretty speedy time to funding. Sellers can be approved in as few as 24 hours. Once you're approved for your Amazon loan, the capital gets advanced directly to your Seller Account.
Advantages:
Easy application process:
Amazon evaluates sellers they think are a good fit for Amazon lending, and if you're chosen, you'll get an invite. The invitation will appear on your Seller Central Homepage and in your email. Then, you can accept, decline, or amend the loan amount (within the approved amount offered) directly in the invitation portal.
No credit checks:
Amazon does not pull financial information to determine your eligibility for their lending program. Amazon Lending can be an excellent option for Amazon sellers who don't qualify for other small business loans due to traditional creditworthiness.
Low-interest rates:
The maximum interest rate you can expect is about 16% on an Amazon loan with a 12-month term. Compared to other MCA options, this falls on the low end of costs.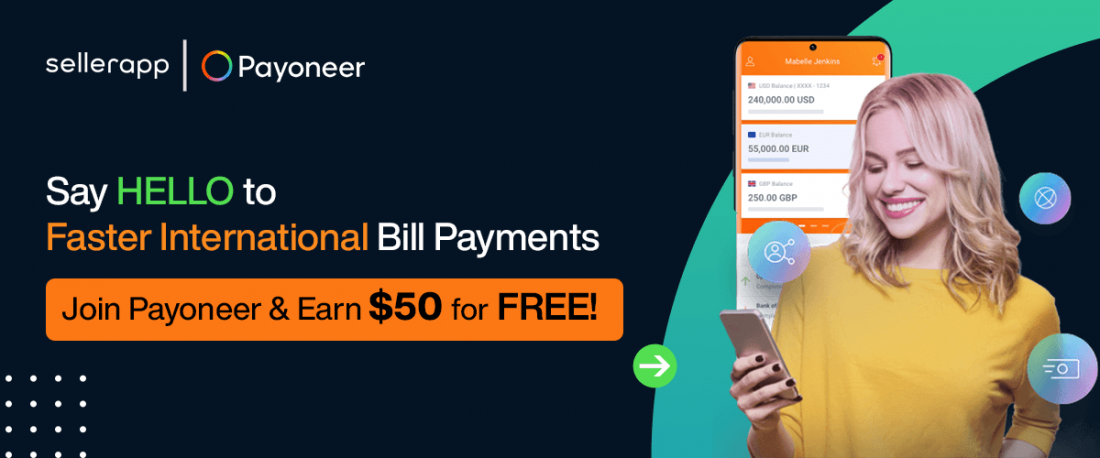 Disadvantages
Limited use of funds:
Most short-term loans can be used to finance any aspect of your business, like equipment, hiring, marketing, and more. Amazon loans, however, can only be used toward building up or restocking inventory on products sold on Amazon.
Fixed payment:
Amazon will debit the same amount of money from your account, no matter the performance of your sales. If at any point, your Amazon account balance can't keep up with the fixed monthly deductions, you'll need to ensure the backup payment method attached to your account can cover the payments.
Inventory as collateral:
Like most secured business loans, your Amazon inventory serves as collateral for your loan. If you cannot make repayments, Amazon has the right to claim your inventory.
Inventory Funding
Inventory financing provides businesses the flexibility to fund their inventory upfront without having to spend their own cash or credit. The financing partner pays for inventory on behalf of the business, and repayment occurs when the inventory is sold.
Businesses with large upfront costs for inventory often use this type of financing but expect to generate significant revenue on future sales. This approach allows the business to maintain a positive cash flow and avoid tying up too much of its own capital in inventory.
The products produced typically act as the collateral for the financing, meaning that if the business reports an inability to repay the funding, the inventory's value can be used to cover the debt.
Inventory financing can be particularly beneficial for businesses that have an extended lead time between purchasing inventory and receiving payment for their products. The business can use the financing to pay for the inventory up front and then use the revenue from sales to pay it back later.
This also allows the business to take advantage of volume-based discounts and purchase inventory in larger quantities, which can help them meet customer demand and grow their sales while improving margin.
In addition, inventory financing can also help prevent stock-out issues, which can occur when a business does not have enough inventory on hand to meet customer demand. By financing inventory purchases, a business can ensure that they always have enough inventory in stock to meet customer demand without having to wait to reorder once their cash position hits a certain level, which can help them grow their sales and increase their revenue while sales are strong without waiting on landed revenue.
Inventory Financing with Kickfurther
For physical product companies (CPG companies) or those producing shelf-stable consumables, a growth funding option that provides larger amounts than traditional financing and at faster speeds is Kickfurther.
Kickfurther funds up to 100% of your inventory costs on flexible payment terms that you customize and control. With Kickfurther, you can fund your entire order(s) each time you need more inventory and put your existing capital to work growing your business without adding debt or giving up equity.
Why Kickfurther?
No immediate repayments: You don't pay back until your new inventory order begins selling. You set your repayment schedule based on what works best for your cash flow.
Non-dilutive: Kickfurther doesn't take equity in exchange for funding.
Not a debt: Kickfurther is not a loan, so it does not put debt on your books. Debt financing options can sometimes further constrain your working capital and access to capital or even lower your business's valuation if you are looking at a venture capital or a sale.
Quick access: You need capital when your supplier payments are due. Kickfurther can fund your entire order(s) each time you need more inventory.
Kickfurther puts you in control of your business while delivering the costliest asset for most CPG brands. And by funding your largest expense (inventory), you can free up existing capital to grow your business wherever you need it – product development, advertising, adding headcount, etc.
Interested in inventory funding through Kickfurther? Create a business account today at Kickfurther.com.
Additional Read:
Buy Now, Pay Later [BNPL]: How E-commerce Brands are Revolutionizing Payments.
Was this post helpful?
Let us know if you liked the post. That's the only way we can improve.