Amazon UPC (Unique Product Codes) codes comprise a vital part of doing business on Amazon.
Without them, it will be next to impossible for you to sell on the marketplace.
If you are not familiar with this concept, then fret not my dear reader!
What We Covered
In this article, we are going to take a look at what precisely these UPCs are, why they matter so much, and most importantly, where can you buy them.
What are UPC Codes?
Amazon UPC is nothing but a unique code assigned to each product on the Amazon marketplace. It is done to clearly distinguish the said item from the millions of others already existing in the online market. UPCs make it easy to identify individual products sold on Amazon across the world. Think of it as Amazon's system to separate each product in its database.
These codes work in the same way as the barcodes you see on every product in your local supermarket. They are unique, and a simple scan will tell you what the product is, along with other relevant information.
Needless to mention, UPCs have several benefits, such as:
They help sellers and buyers quickly identify each product and catalog it accordingly
UPC codes streamline inventory management and tracking
It becomes easy to track products/consignments when they are in transit during shipping
The codes make it convenient to find products in warehouses and online searches.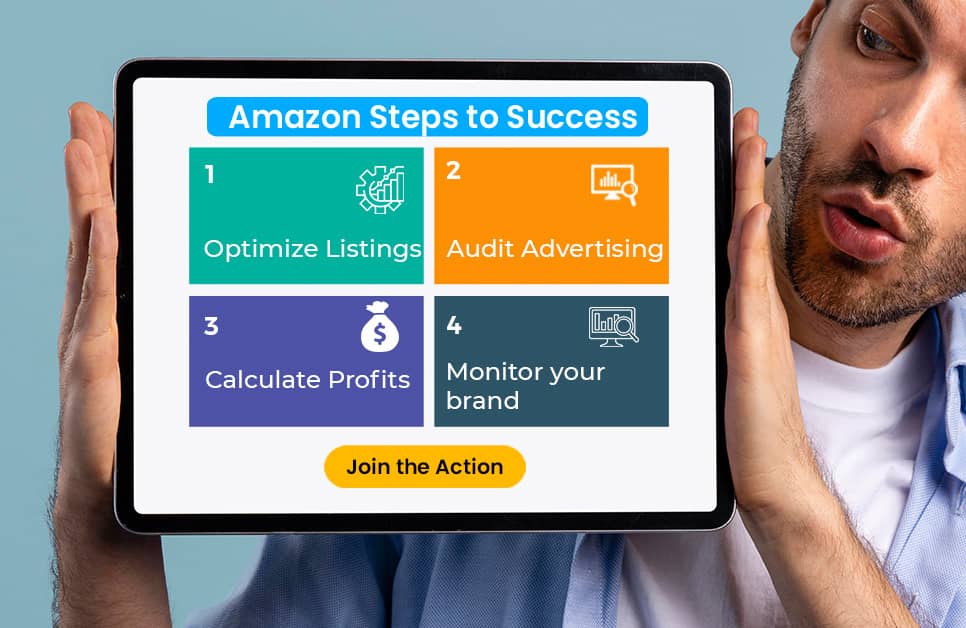 Why Do You Need UPC Codes for Amazon?
UPCs are essential to do business on Amazon. Period. Amazon needs a unique product identifier, and UPC codes serve that purpose. It is required so that you can fill the 'Product ID' section with ease while you are creating a new listing to sell. Of course, there are other codes as well like ASIN, GTIN, EAN, et cetera, but UPC is widely accepted and is the most common identification norm out there in the market.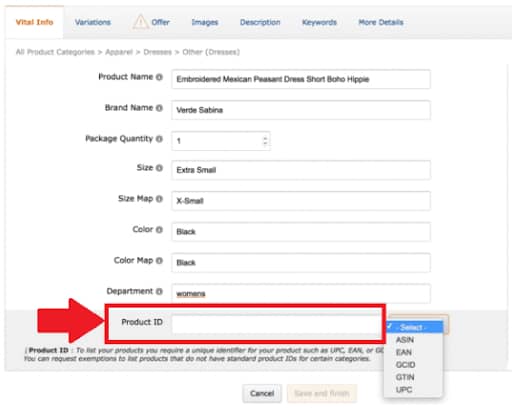 If you don't have a UPC code for your product, Amazon will not accept it for its marketplace.
Amazon has also updated its policy on UPC codes, stating that it will now check each product's UPC against the database provided by GS1 – the one and only provider of UPC codes. It is done to determine the authenticity of the code, and in case of any mismatch/misuse, the listing will not be accepted, and it will be removed. Further action may also be taken against the seller.
Therefore, it is important to ensure that you use a current, valid UPC for your product.
How to Generate an Amazon UPC Code for Your Product?
Before we get to the part where we can buy UPC codes, let's take a look at how UPC codes are generated.
First things first, you cannot make your own code. You need to purchase it from GS1 – a non-profit organization that is tasked with the job of setting up standards for business communication and identifying retail products across the globe. There are over 100 GS1 organizations, catering to different geographies. For the United States, you need to concern yourself with GS1 US.

The process to create a UPC code starts with creating a GTIN – Global Trade Item Number, for your product. If you are confused between UPC and GTIN, think of it in this way:

If UPC code is a pattern of black and white stripes created uniquely to identify a product, then GTIN is the number that compliments the same. It is an inherent part of the UPC code.

Here is how you generate the UPC code:
You first need to get GS1 Company Prefix for your product. It is nothing but a unique number that identifies your business to companies all across the world. It generally comprises six digits.
You get the GS1 Company Prefix after you become a member of GS1 US, provided your business is based in the United States.
To this Company Prefix, a five-digit number is added that uniquely identifies your product
Then, a check digit is added to this 11-digit number to make sure that the GTIN is generated correctly
The 12 digit number that you now have is the unique GTIN for your product. Now, you can use this number to create the scannable UPC code.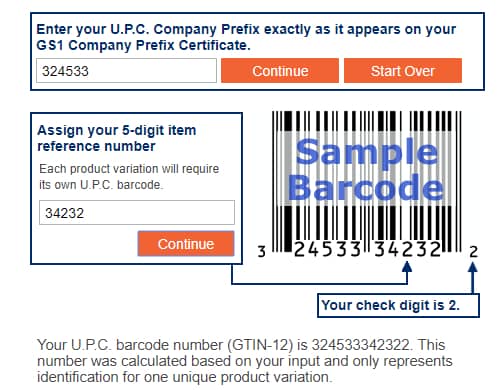 A Sample UPC code with GTIN.
European Article Number, also known as EAN, is quite similar to UPC codes. They are mainly used in the European nations and are a combination of 12-13 digits with barcodes.
How to Buy UPC Codes?
Now that we know how to generate the UPC codes, let us take a look at how you can go about buying them.
It is done to get your Company Prefix – the unique 6-digit code that we spoke about in the previous section. Of course, there are other ways to obtain this number but the chances are, the number may not be linked to your business.

Many business owners often make the mistake of buying this prefix from third-party sellers who, in turn, bought it in bulk to resell. It breaks the chain of authority and impacts the legitimacy of your brand when Amazon realizes that your UPC is not a match to the one registered in the GS1 database.

For this reason, it is strongly recommended that you purchase the GS1 code directly from their website.

After this, the rest of the steps are pretty much the same as the ones described above. Assign a unique product number to your company prefix. You can decide on your own numbering system, as long as it is unique to every product that you intend to sell on Amazon.
Once you have the 12-digit GTIN, generate the UPC code for the same.

You also need to figure out how you want to display the barcodes on your product. If you haven't designed the label/packaging for your product yet, then you can get a digital barcode and print the same directly in the labeling and packaging of your product. On the other hand, if you have already got the design and packaging sorted, you can order barcode label stickers to stick it on your product
You can rent UPC codes at the GS1, which includes renewal fees and initial costs that can be expensive. Or you can purchase from our recommended supplier, UPCs.com.
The last step is to order your Amazon UPC codes. While there are many third-party sites like UPCS (Formerly known as Snap UPC), it is always better to approach a solutions partner found on GS1's website. These providers are GS1 certified themselves and are entirely familiar with their standards. You can find the entire list of solutions provider easily and pick a partner you feel is the best for your business.
Recommended Guide: 10 ways to reduce your Amazon pick and pack fees.
Amazon UPC Codes: Frequently Asked Questions
How much do the UPC codes cost?
The cost of Amazon UPC codes depends on your requirements. If you are a small business owner, GS1 US offers a cost-effective option for you. You can get a single GS1 US GTIN or UPC code for $30 and with no renewal fee.
On the other hand, if you have a lot of individual products to sell, then you will obviously need more codes, and consequently, the price will be higher. Here's how it works:
Number of Items
in Need of UPC Code
Initial
Fee
Yearly
Renewal Fee
1
$30
None
10
$250
$50
100
$750
$150
1,000
$2500
$500
10,000
$6500
$1,300
100,000
10,500
$2,100
NDC/NHRIC Company Prefix
$2,100
$2,100
Keep in mind that these charges are just for generating the barcodes. You will have to pay extra for ordering them/having them delivered to your products. This fee will depend on the solutions provider you choose.
I'm selling multiple variations of the same product. Do I need UPCs for every product?
Yes, you do. Since the variations of the same product are inherently different in size, color, design, or whatever parameter you have chosen, they are unique products and as such, need a unique identifier.
For example, if you are selling a pair of socks in seven different colors, you need seven different UPCs.
I'm selling a product on Amazon that is already listed on the marketplace. Do I still need a UPC code?
Yes, absolutely! Even if your product is being sold by another seller, you still have a unique identifier for your item. It can be an Amazon UPC code, EAN, GTIN, et cetera.
I'm buying a product from a wholesaler and then reselling it on Amazon. It is not my original brand. Do I still need to pay for a UPC code?
Even if you are reselling a product on Amazon, like most sellers, you still need to pay for a UPC code (or any other unique identifier, for that matter). The bottom line is that Amazon needs to separate each of the millions of products in the database in one way or another. Codes like UPC, EAN, GTIN, among others, help Amazon achieve this goal.

So, whatever may be the case, if you are selling something on Amazon, it needs to carry a unique identifier code.
Final Thoughts
By now, you must have realized the importance of Amazon UPC codes. Without one, it will be impossible for you to sell your products in the marketplace. It is an investment but is undoubtedly worth the price. You need to ensure that you buy Amazon UPC codes from valid authorities like GS1 and their solutions partners, to avoid any discrepancies down the road. The codes need to be authentic and correct and must adhere to Amazon standards.
Please feel free to share your experience with these codes in the comments section below! We are looking forward to hearing from you.
Good luck!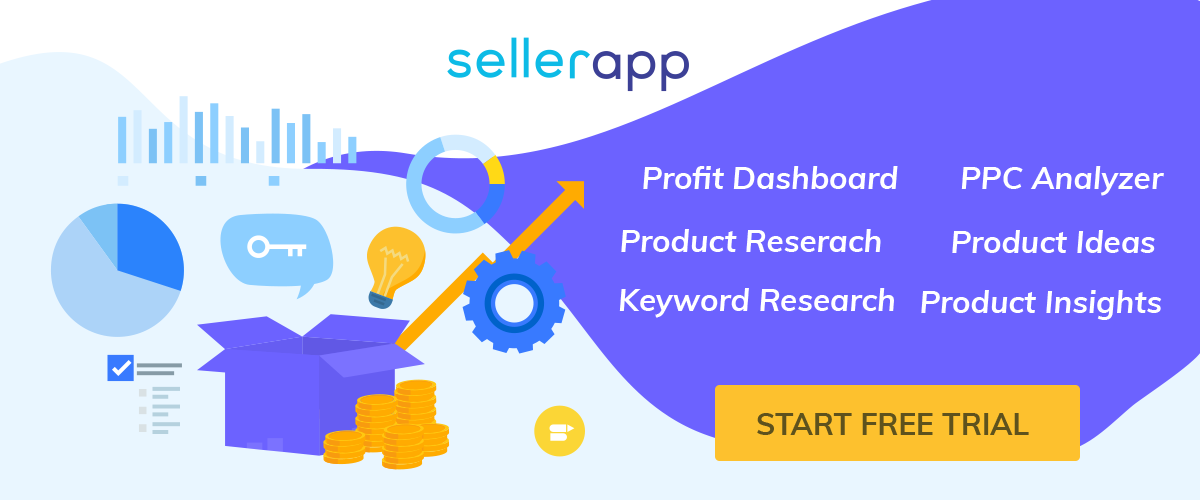 Additional Resource:
Was this post helpful?
Let us know if you liked the post. That's the only way we can improve.