One of the best thing about selling on Amazon is that they handle much of the heavy lifting. Being the world's largest online store, Amazon drives tons of people on to your listing, majorly the buyer crowd with the intention of making a purchase. What could you do to add on to these efforts and increase your Amazon sales? This article covers Amazon marketing Strategies to boost sales and increase conversions.

1. Keep track of your business metrics
What gets measured gets improved. Your Amazon Seller Central account has tons of data that can help 'formulaize' better sales and profits.
Are you making profits with your product? Keeping track of the data from your product listing, inventory and sales make you a smarter seller.
But let's face it – researching metrics and tracking them is a whole lot of manual work and effort.
The Amazon Portfolio on your SellerApp Amazon Seller dashboard makes it easy to track, analyze and understand sales, profit and inventory data with the least efforts.
2. Use External Media and Social Networks
Consumers today rely on their social networks for product recommendations, referrals, and reviews.
Develop an active brand presence in social networks. Posting attention-grabbing stuff like manufacturing videos, behind the screen videos, help developing an interest towards your product. This will also help increase your Amazon product page visits.
Create attractive promotions. Social networks like FB and Instagram allow you to create promotions and ads. It is an ideal tool to put you ahead in the race. You can offer shipping costs or promote fabulous promotions. This is good for your amazon marketing strategy.
3. Use Keywords Tactically
Unfortunately, we have encountered many people who think of keywords and Keyword Research as just a manipulative trick to influence the Amazon's A9 Search Algorithm.
Keywords can do much more that!
Keywords give the shopper exactly what they are looking for – builds the buyer connection. At the tactical level, the aim is to align your product listing text in a way to convey how your product enhances customer value in the most profitable way.
4. Create Impressive Product Listing Pages
Images form a large part of a buyer's first impression in the buying process. Use sharp, clear images that show the product in the best light.
We've had instances where sellers saw a 300% increase in the sales rate just by optimizing their images.
Amazon's A+ listings and Brand Enhanced Content increase the desirability of the listing – to create product awareness, to connect to the buyer and convey a brand story.
5. Strengthen your SEO points
Amazon SEO is a crucial factor to rank high and in turn, make sales.
Use keywords with high search and buyer intent to portray the product in a detailed outlook.
The title should provide a quick intro to the product. The bullet points should convey 'Why buy my product over the others'. The product description must contain the brand story, product specifications, etcetera.
Never ignore the backend search terms. Though not visible, the backend search terms play a lot of importance in increasing the keyword strength.
6. Get More Positive Reviews
A reasonably large number of online customers trust reviews. Amazon Reviews play a significant role when it comes to maintaining the reputation of your product. Reviews also have an enormous impact on buyer purchase decisions.
Positive, verified Amazon reviews immensely increases the number of purchases.
Respond quickly to bad reviews. Reach out to negative reviewers directly, and address their concern. If there are many negative reviews, test your product quality and ensure that the product to align with the promises made on the listing page.
Relatively few buyer evaluations are received on Amazon, compared to other online marketplaces (about 1 in 4 orders). Re-launch to your buyers on a regular basis to get good ratings, this will keep your rate of ratings level up and offset the tough times.
7. Offer Competitive Pricing
Competitive pricing brings you closer towards winning the buy box. Compare competitor prices and see if adjusting your prices to be in the least priced product range is possible while still making a good profit.
8. Go for Fulfillment by Amazon
People love Prime and the Free Shipping. Once products are fulfilled by Amazon, it gives a major boost to the sales are customers are assured of timely shipment.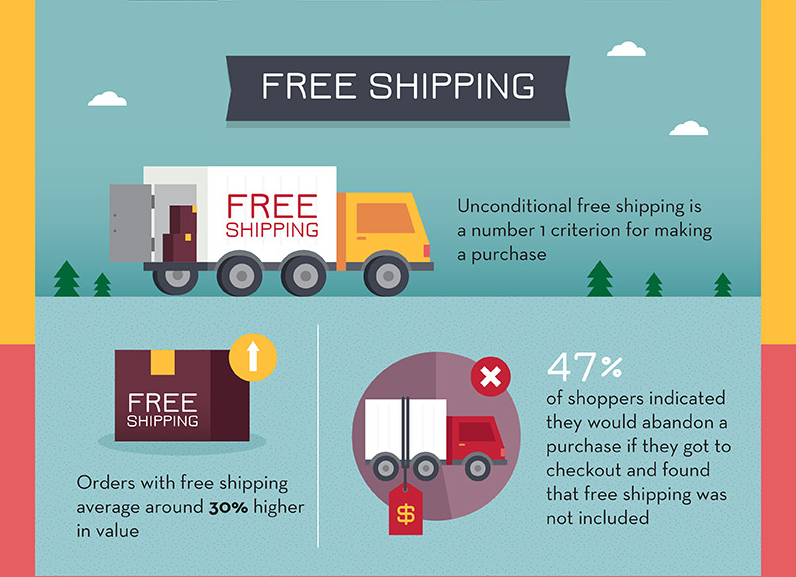 Amazon deals with the hassles of shipment and delivery while you get a whole deal of time to focus on your business.
Check out the pros and cons of using FBM vs. Amazon FBA for product fulfillment.
9. Increase your visibility through advertising
Being visible is the first key that will allow users to find your products. For this, Amazon offers ad campaigns commonly known as Amazon PPC.
The more your products are visible to a potential shopper, the more likely you are to conclude the sale. Good management of your campaigns will ensure you a positive ROI constantly.
Test, measure, modify and make sure you are always profitable.
10. Have a fully stocked inventory
The last thing you'd want to see is an order for a product you no longer have stocks.
Case studies show that products and brands with ineffective amazon inventory management and stock-outs experience a sure drop in the sales.
Quite many factors take a hit on going out of inventory. The time and the effort made to build the efficiency and productivity of ad campaigns go futile if you go stock-out. Your product ranking is severely affected too. Even after the inventory is back, it still takes weeks to rebuild the momentum and performance levels.
There are a lot of elements that sum up a product's success or failure on the world's biggest online platform. It's these few Amazon Marketing Strategy and techniques done on a weekly basis help you bring significant results.
What Amazon Marketing Strategies have worked for you?
Was this post helpful?
Let us know if you liked the post. That's the only way we can improve.
Co-Founder At SellerApp 
Senior IT executive with over 13 years of product development and global consulting experience in large-scale, complex systems and deep technology delivery and management.