Amazon Affiliate Marketing Made Simple! Is passive income the dream nowadays right? Make money while you sleep using amazon affiliate marketing.
For 99% of people, amazon affiliate marketing is how they get started. The idea behind it is that you promote other people's products, often through an Amazon affiliate network, earning a commission if people actually end up buying, thanks to your marketing.
Amazon affiliate marketing is based on revenue sharing. If Amazon has a product and wants to sell more, Amazon offers financial incentives to promoters through the Amazon Affiliate program. As an Amazon affiliate marketer, you can promote a product that you feel has value and earn an income from it as an Amazon affiliate marketer.
"Affiliate marketing is the process of earning a commission by promoting other people's (or company's) products. You find a product you like, promote it to others and earn a piece of the profit for each sale that you make."
Therefore, affiliate marketing can be seen as the process of spreading product creation and product marketing across different parties, where each party receives a share of the revenue, according to their contribution.
It's not just the promotion or just the product creation that define who you are as an affiliate marketer. You can be both the creator and the marketer and still profit from the underlying idea of sharing revenue.
Amazon Associates – Affiliate Marketing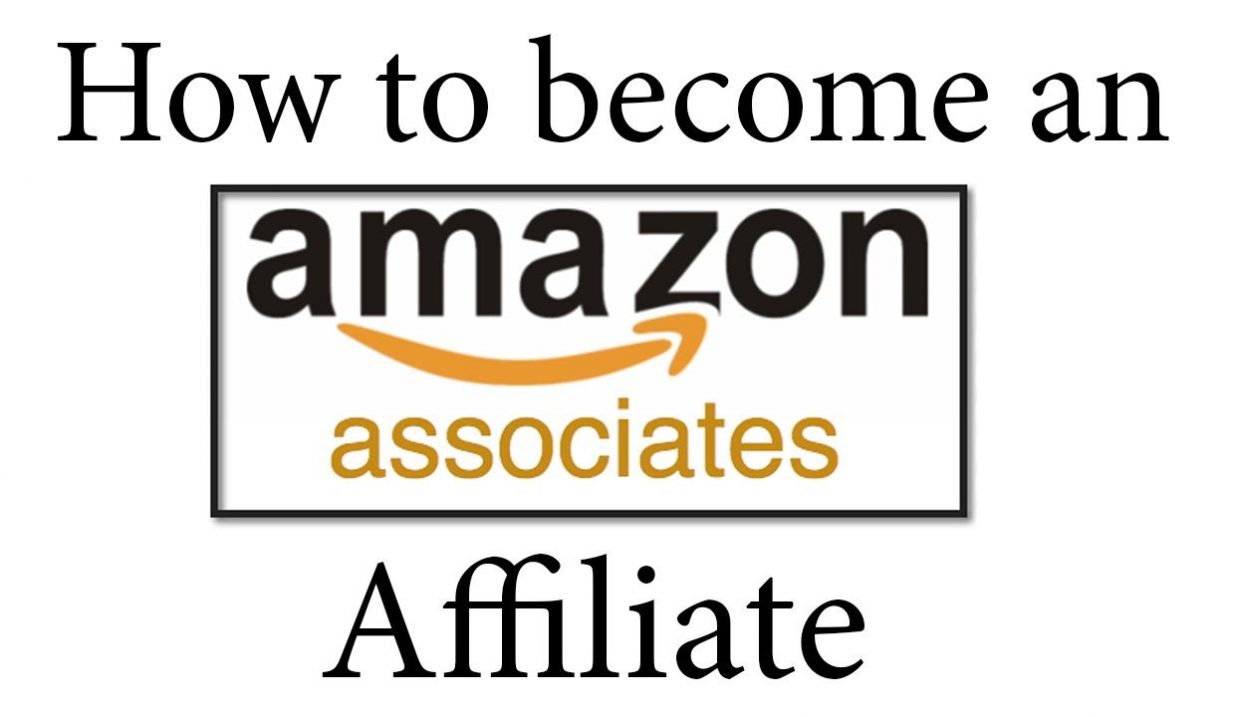 In the case of promoting consumer products, like tools, books, toys and household items, the biggest affiliate network, by far, is Amazon. Amazon Associates affiliate program lets you promote any item that is sold on their platform.
Amazon Associates is Amazon's affiliate marketing program that allows website owners and bloggers to create links and earn referral fees when customers click through and buy products from Amazon. It's completely free to join and easy to use.
Provide consumers the convenience of having detailed information about products of interest. Create the option to directly purchase products from Amazon. When they do, you can earn up to 10% in referral fees with Amazon affiliate marketing.
Another cool side is that you get up to 15% referral fee if you are promoting certain products like gadgets. What you need to do basically is to write a review about the gadget and provide an Amazon affiliate link. Anyone who clicks on this link and purchases the item would automatically earn you a good commission.
Your geographical location is also a determining factor for your target market. For instance, if you are in the U.S., then automatically your target audience would be the U.S. market and you should sign up for the US Amazon associate program. On the other hand, if you are in India, you would want to sign up for Amazon affiliate India.
Anyone can sign up and then generate a custom Amazon affiliate marketing link to Amazon products. If someone purchases through your link, you earn a commission.
Let's get started- Affiliate Marketing Amazon
With the basic terms clarified, let's get an overview of how you can best get started with building your affiliate marketing business on Amazon. As I said, there are basically two sides of the affiliate marketing equation that you can choose from, you can become a merchant and have others promote your product, in exchange for giving them a commission from the sales that they make.
Or, you can become an affiliate marketer for one or several products that you'd like to promote and market those to consumers, in order to make money.
While most people start by taking the affiliate route and it definitely is the easier path to take, building enough traffic to make a meaningful income just from affiliate sales isn't quick or easy.
How Amazon Affiliate Marketing Works – INFOGRAPHIC
That's why I'll walk you through the 4 basic steps that you can take to get started on both sides of the Amazon affiliate marketing industry.
How to become a merchant in 4 steps
If you want to become an Amazon merchant and then make money by having affiliates sell your product, there are 4 simple, yet not easy, steps that you can take.
First, you need to have a product or category idea. I'll show you a few ways that you can generate those ideas, based on what's already popular, in the next section.
Second, you have to validate your idea. You could just go ahead and build your idea. But, what if people don't even want it? An idea is only good if people actually want it to come to life.
Third, you have to actually create the product. Since creating a physical product usually comes with huge investment and risks, I'll only show you ways to create digital products. These are the best place to get started since they typically only require your time and little or no money. For more on product research and how to find your next blockbuster product, do read 10 Better ways to do Amazon Product Research. With SellerApp not only will you get product ideas, but also uncover product ideas based on keyword search volume and their monthly usage. Try SellerApp today for free to uncover your next product.
Also, once your product is created and released, you still need to find affiliates to promote your product and this is where affiliate networks can help.
Recommended Guide :
Amazon Merchant – Who Are They and How to Become One?
4 steps to becoming an online amazon affiliate marketer
Similarly to becoming a merchant, there are also 4 steps that you can take to start your journey as an Amazon affiliate marketer.
First, you need to start reviewing products in your niche. That can be done on a YouTube channel, on a blog etc.
Second, you have to collect emails; so that you can connect with your audience at any time you want and don't have to hope for them to see your content.
Third, you can use collaborative webinars to make a lot of sales in a short period of time, while simultaneously growing your email list and creating new content.
Finally, once your Amazon affiliate marketing business starts making money, you can scale your growth with amazon pay per click advertising.
How to make Money from Amazon Affiliate Marketing
There are various things that you need to do and know if you are serious about making money from Amazon Affiliate Marketing.
Below, we shall look at how to beat the odds in this program and how you can increase your sales after making money:
1. Learn some basic HTML if you have no knowledge about it
To reduce your costs, you need to learn some basic HTML. It doesn't matter if the site is basically laid down for you, it is important to know how images are inserted, the creation of hyperlinks and some text formatting.
2. Choose your topic
Since you are going to do a lot of product reviews and recommendations, you are going to have to pick a topic that you have the passion for or something you have a wide knowledge of. If your passion is not within that topic, then you are likely to lose interest eventually. Therefore, it is pertinent to choose something of your interest. You can also find content writers and reviewers from Upwork or Fiverr!
3. Pick a domain name
It doesn't really have to be clever but keyword rich. Take time to think of how people will find your website. You should think of a suitable name that people would search for in the search engines. There are plenty of web hosting providers out there that offer domain registrations directly through their services. You can use godaddy.com or cheapnames.com to pick a domain name.
4. Register the domain name you pick
If you aren't technically inclined, you can register your domain name at the same site you set up your hosting to make it easier for you. However, if you want to save some money, you can choose a lower-cost provider. This shouldn't be a big deal using one or two sites but might be a big deal for up to ten or twenty. Domain companies like GoDaddy.com have great domain management tools are very affordable charging less than $10 yearly.
5. Set up web hosting for your site
This is the part where people make mistakes the most. You don't need to spend up to $10 per month for web hosting. There are companies that charge as low as $4 per month with unlimited domains which mean you can run more than one sites in this same package.
6. Install a blog software
This gives your site the structure it needs and makes it easy for posting new content. WordPress is the best option because it is easy to install and use, it is an open source and very powerful. All you need to do is download it and follow what is said in the instructions.
7. Make it look good
This is one thing that makes WordPress stand out from the rest. There are various templates available that could give your blog/site a unique look.
8. Set categories up
You are allowed to create sub-categories on most blog software so you can organize your entries. Visitors use this to narrow down their search on their interests.
9. Go to Amazon.com and sign up as an associate
There's no difficulty in this. All you need to do is go to amazon.com and click on the Join Associates button and the page's bottom. By now, your site should have been set up at the basic stage, at least even if there is no content yet because they will manually review the site before it gets approved.
10. Create blog posting links/bookmarks
There are two important links you need to make it easy. The first is the blog posting link which is at the bottom of the posting page of the blog software written as "bookmarklet". Click on the link while holding down the mouse and drag it up to your Links toolbar on the browser you are using. This makes it possible to use a mouse click to blog a product.
11. Create the Amazon Build-a-Link bookmark/link
This makes it easy to build the link with affiliate ID built in. You need to log in to Associates Central and on the left navigation sidebar, go to Build-A-link, and below Static Links, look for Individual Items. Click on this link and drag it onto your Favorites menu or Links toolbar.
12. Build your first link
Log in to your Amazon Associates accounts and look for the product you intend to review then use Site Stripe (that is the gray stripe at the top of the screen you see when you log in) to get your personalised link to the item. There are also a wide variety of options for creating banners and links.
13. Blog your review
Once you are done writing your review, the next thing is to post it live by clicking on your blog posting the link (on WordPress you will see it as the Press It! Icon). You will see two pieces of link code on the posting form if it is WordPress you are using. The first one ends with "Associates Build-A-Link></a>". Delete all through that point. The other part is a link to the product having your Amazon Associate built in. So, go ahead and write your product review, select the most appropriate categories for it then click on Publish.
14. Build out your site
Before promoting your site, you would want to make sure there is a good amount of content there. You need to write several product reviews with 2-3 in each category created. You might also need to make categories for news, articles, commentary and others about the topic. The more the content on your site, the better. The amazing thing about all this is that as you writing all this, the search engines automatically are getting notified, if you turned the notifications on, mentioned earlier.
15. Promote your site
The most efficient free way to go about this is to let other bloggers who write similar topics know about yours, and you can also participate in online communities and discussion forums where you can discuss your topic with other people.
That's it! Get ready to have a passive income while you enjoy your life and lifestyle using Amazon Affiliate marketing. You can also earn up to $30 per sign up if you become an affiliate for SellerApp. Learn how you can by dropping a mail to anki@sellerapp.com
[yasr_overall_rating size="large"]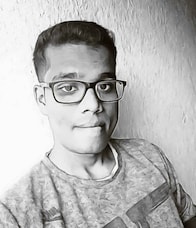 Arishekar N has over five years web development experience and is the senior digital marketing strategies at SellerApp, Specialist in SEO, SEM and best conversion rate optimisation strategies that deliver industry leading ROI. Arishekar has helped companies through more effective search engine marketing and SEO strategies. He is most passionate about working with e-commerce companies.