There is probably no satisfactory product return. When a customer orders a product, whether it be a coat or a mobile phone, the merchant hopes and waits that he keeps his purchase. And while it is always reassuring to know that it is possible to return an item and receive either another product in exchange or a refund, most customers prefer not to have to. Returning a product is a hassle and, moreover, handling to pack the item and return it to the shipper must sometimes be preceded by many calls to customer service. Similarly, from the point of view of the merchant, processing the return of goods is costly for business. Hence, its important to reduce online returns for the merchant.
Given the development of online sales and the current trend of being able to buy on all channels, retailers have wisely taken care to make the return processes as simple as possible for their customers. Nowadays, anyone who wishes to return their purchase can either slide the product in a prepaid shipping envelope or drop it into the nearest store. Even more convenient, many retailers are now able to return the product to a newsagent or local post office. Now, are you wondering how to sell your product on amazon?
Here are some statistics
Overall, 1 of 3 product in e-commerce will be returned,
88% of visitors to e-commerce site consult the merchant's return policy,
66% do so before their actual purchase,
Only 60% are satisfied as to the ease of finding the return policy on the merchant's site,
15% of shopping cart abandonment rates are due to the confusion of the merchant's return policy.
Here are some tips on how to reduce returns and build a better amazon marketing strategy:
Set up a return policy (and put it forward)
It is in the fashion and clothing sector that the return rate is among the most important in e-commerce. There are many parameters that can make the end customer not satisfied with his purchase. Here are some reasons:
Size that does not match
Color that does not correspond to the photo on the site
Product does not match the description on the website
Change of opinion
Order arrived too late
Only one part of the product arrived
Product requiring accessories not included
The customer was mistaken in ordering the product
The need is no longer there
A gift offered that does not please
Damaged product at reception
Merchant error on packaging
Willingness to use product once and return it to merchant
Clarity: It is important that your return policy is clear to your customers. Avoid legal jargon and clearly explain how to return a product (or bring it back to the store if you have a physical outlet or outlets), associated costs if any, time between purchase and return, Etc.
Accessibility: Include a link to your return policy in the header and / or footer of your site, as well as each product sheet (for those who benefit from the return policy). The users will immediately recognize that you accept the returns and will be reassured as to their possible purchase.
Ease the RMA process (Return Merchandise Authorization):
Do not believe in complicating the return process, you will have less. This will only frustrate your customers who wish to return one of your products (also forget the fact that they will come back to shop from you). If you do not have the ability to manage this with your website, clearly explain to your customers how to follow the procedure. The majority of open-source e-commerce solutions offer the ability to manage this directly online. Your customers, in the same way as for parcel tracking, can track the status of their product return(s).
Optimize product visuals (photos and videos)
One couldn't stress enough the importance of visual products in online shopping It is of course paramount that the visuals are as accurate as possible and correspond to the visual expectations of the visitors. It is all the more important to adapt the number and type of visuals according to the complexity and typology of the product. You will not have the same visuals, the same views, if you sell pans or wallets. If the product is available in different colors, be sure to display a visual for each color. Would you buy a red wallet without seeing what it might look like?
In fashion and clothing the sales are certainly dependent largely on the images used to sell the product. While buyers would want images of the product to look as beautiful as possible, enhancing it too much making it look far from what the product actually looks like would lead to customer returning the product, due to dissatisfaction.
High resolution images which can be zoomed in to assess the finer details of the clothing/fashion accessory is a necessary requirement for a purchase with prior notion of satisfaction.
Detail product descriptions
Be sure to pay close attention to the product description. Like visuals, it is necessary to adapt the description according to the complexity and the typology of the product. The more complex a product, the more it requires the information to be presented to potential buyers. They do not have the possibility to have it in their hands, so it must be as accurate and relevant as possible. Ask yourself what your visitors will want to know about the product. Better to say more than not enough. And the more complex your product, the more it will go far in description and detail. This should be included on your amazon strategic plan.
View Buyer Feedback
We know the importance of comments produced on e-commerce sites to improve conversions. It is also a good way to avoid product returns. Indeed, some comments can give valuable indications to people interested in the product (size, color, comfort, utility for example). Moreover, you have nothing to do, your clients work for you.)If you have the ability to adapt the types of comments to your product typology, it's only better to have wise indications. Most online store customer feedback system, allows their customers to give their opinion on the size (large, small or normal size), width and comfort of the product. In short, the questions that arise when shopping online products.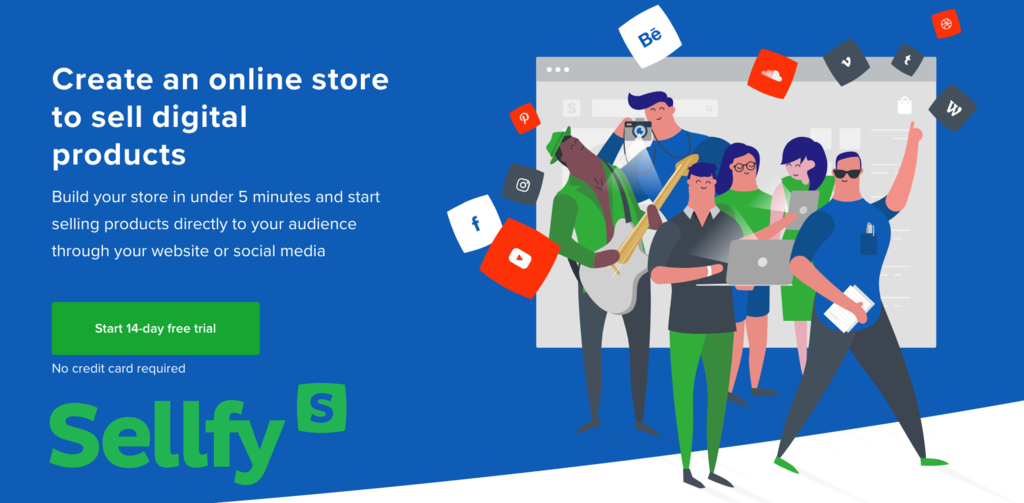 Implementing a product FAQ (Frequently Asked Questions)
Try to collect all the most common questions your potential buyers ask you and display them on the pages of each of the products concerned. If someone is interested in the product, he hesitates, but finds answers to his questions, he will be more inclined to carry out his act of purchase.
While the images may be good looking as well as near to the actual product, it's best to describe what the product is made out of or a relatable user experience. A prior hint or acquaintance is likely to lessen the returns based on quality dissatisfaction.
The "Test before buying" option without purchase
This concept is not adapted to all types of products (rather adapted to light products and high margins due to the costs of returns) and small merchants. If you can afford it, select products that your customers can receive and try out at home (the concept is already fairly widespread in fashion and eyewear retailers). They will only have to pay the one they want to keep and send you all the others. Some merchants reserve this option to their VIP customers or those who are part of their loyalty program. For merchants in the cosmetics sector, sending free samples is also a good way to reduce the rate of return on future purchases of the products concerned. For products that require virtually the obligation to try before buying (such as tennis rackets for example), a demo program is also a great way to reduce returns. And it is still a good way of retaining customers.
Personalised wizard to suggest products
As a seller of fashion e-commerce you may have more idea of what to suggest to a customer based on the details of interests and size rather than the customer going through the entire inventory. A personalized guide taking in the details from the customer as per their requirement and interests can be seen as more satisfactory purchase by the customer.
Care for packaging
Cartons can be mishandled during transport. Especially if you use several carriers or you sell internationally. Imagine the path traveled by your packages. The risk of damage is important to consider, as with the products in it – if they are fragile. It is clear that transportation is an important item in the costs of an online business, the weight and size of packages having an impact on cost. If possible, try to oversize your packages or protect them with suitable materials that will absorb and protect from shocks. It is also good to indicate to the carrier that the contents are fragile by affixing a sticker on the packaging.
Indicate a size guide
This is a technique that has become widespread on merchant sites selling fashion and shoes products. A size which does not correspond is one of the main causes of the returns of products in this sector. By implementing a size guide by brand or product, you avoid the user choosing a size that ultimately does not match. With all the possible morphology, it's a real headache. There are even companies specialized in technologies allowing the user to find the products of a shop that correspond exactly to his body measurements using the Big Data and a preliminary questionnaire. These solutions are, however, "reserved" mainly for large merchants (certainly due to the costs of setting up).
Unlike electronics where the specifications of the products are easy to describe, more importantly the customers have a clarity on what they intend to purchase. Clothing and fashion wears remains a section where the customers rely heavily on product return if the clothing doesn't fit well. To overcome this, have size description as much accurate and detailed as possible.
Timely delivery and a good service
Regardless of the niche, that's applicable for fashion domain, a timely delivery and a good service offered by a seller leave a positive impact on the customer and is a must to ensure that the products are not returned.
Think guest reviews
The guest reviews allow you to have real testimonies reassuring your customers. It is also a good way for them to help each other!
Check your products before shipping
Be careful to send the right product and that it is undamaged. If the product is already damaged, it will automatically be returned and will ask you for attention and time. Be careful before sending.
Perfect your purchase tunnel
Consider making a detailed summary cart before ordering to be sure that the customer has not added a product he did not want. A last look before paying can save you a return.
Use different mannequins with different measurements
If you are selling clothes, try to show what these clothes look like in reality (when they are worn). For this, you can take pictures of them on mannequins with different measurements. In other words, mannequins of different sizes and different sexes from different angles of view. The goal is to have a mannequin that corresponds to the client who sees it, regardless of its measurements.
Learn from your mistakes
When you will have product returns, try to understand the problem and address it. If a product is very often returned, consider removing it from your catalog and try to understand why and propose a new solution to your customers. If you can fix the situation, do it immediately for have it removed from your store. It is better to let customers be disappointed with 'no stock' than them actually buying the product and returning it. This how you can avoid returns and win the Buybox
Returns can easily be avoided using these little tricks. What about your shop and product returns? How do you manage them and prevent them from occurring regularly? Fashion e-commerce is more prone to returns than other niche owing to several factors associated to it. The above points need to be taken into account to reduce online returns an ensure a better amazon business strategy.
Additional Read:
Hypercharge Your E-commerce Brand With Revenue-Based Financing!
Was this post helpful?
Let us know if you liked the post. That's the only way we can improve.