Every seller wants to stay ahead in terms of sales and keeping their customers happy. Talking of this, "reviews" play a vital role here. Now, if you are an Amazon seller, then you certainly must have heard of Amazon Review Trader Websites. Ever wondered what they are and how can they help you to boost your product sales?
Well. we will tell that to you today. So, let's start.
Quick Guide:
Introduction
Whether it is finding a restaurant or booking a hotel or buying stuff from any eCommerce store, the first thing people do is – check for customer reviews before making a buying decision.
Why?
Because reviews hold a huge power.
Since we are talking about Amazon here, the "customer reviews" section that you see at the bottom of every product page plays a key role in boosting sales of that item.
An item that has more positive reviews are preferred and appreciated by potential buyers than an item with no or negative reviews.
When we think of boosting reviews, this is exactly where Amazon Review Trader Websites come into the picture.
Therefore, every seller needs to know about some of the best Amazon review sites. Besides sellers, review websites can be highly helpful to buyers too.
Important Stats Related To Customer Reviews
About 95% of online shoppers read through customer reviews before making a buying decision.
Nearly 93% of local customers determine about a business by reading reviews. (Source)
72% of online shoppers do not take action until they go through the reviews. (Source)
About 92% of B2B shoppers are more possible to make a purchase only after they read "trusted" reviews.
Showing a few reviews increase the conversion rates by at least 270%.
Having 5 customer reviews on your product page enhances the possibilities of purchase by 4 times.
The possibilities of purchase increases by 15% when buyers read through "verified" reviews than "anonymous" reviews.
97% of online shoppers say that their buying decisions are highly influenced by reviews.
Customers reviews boost product sales by at least 18%.
73% buyers value an honest written review than a star rating.
68% shoppers look for reviewer's experience or particular information, especially the ones that highlight product issues while reading reviews.
67% of B2B shoppers will see a blend of both negative and positive customer reviews.
How Do Amazon Review Trader Sites Work?
Before we list different Amazon review trader sites to you, you first need to know how they work.
The idea behind amazon review websites are simple:
It lists a product on its website but for a "lower" price than what its actual price is. Sometimes, the product can be listed as "free" too.
This concept is that once these websites list the products for a much lower price or for free, they will give you reviews in return.
This is one of the most effective benefits for sellers, especially when they have just launched a product and would like to popularize it, expand its reach, and acquire some good amount of reviews.
To start with any review trader site, basically, you have to create an account and complete the registration process in order to have the products listed on their website.
Once the application is approved, you will receive some purchase requests from buyers who are interesting in your product.
While a few websites will approve the purchase requests automatically, some will give you an option to accept or decline those buyer requests.
Related Post: Amazon Review Checker – Why Do You Need One?
How Rules From Amazon Have Affected Review Trader Sites?
Exchanging discounts or giveaways for reviews in return was completely acceptable as per Amazon's policies and terms. However, recently in 2016, Amazon revised their policies on this, stating that a seller cannot do this further to get reviews.
Hearing this new policy, many review websites stepped out of this business but there are still quite a few.
So, as a seller, is it something to be worried about?
The good news is that a seller can still offer his or her products away on a review trader website but a buyer shouldn't be forced or obliged to leave a review.
It is still legit to use Amazon review trader sites, given that buyers are not forced or pressurised into leaving their reviews in exchange for free products or discounts. If a trader website follows this rule, then it is absolutely fine as per Amazon's terms.
So, in this case, is it still good or worth enough to use an Amazon Review Trader Website? Even after the policy has been revised?
The answer is yes and is certainly worth it and these websites would not be still operating if sellers did not see any benefit from popularizing their items there.
While there is no guarantee that your products will receive a review, somehow or the other, you will end up reviews than you expected.
Moreover, you will be exposing your products to a wide range of audiences who wouldn't have discovered your products any other way.
Assuming that you are offering quality products with incredible customer support, this can be highly beneficial.
Note: Many Amazon review trader sites give you access to buyers' Amazon profiles and allow you to choose if you want to approve their requests or not.
With such sites, you will also be able to check how often buyers leave reviews, and which were positive and which weren't.
Therefore, you can choose the buyers based on their profiles so that you will have an idea if they will leave a positive review or not.
To be a successful Amazon seller, you should have a positive reputation and that's possible only through reviews. You need those reviews to make more sales. Again, to get sales, you need plenty of positive reviews. It's all interconnected.
Benefits Of Using Amazon Review Sites For Buyers & Sellers
Both buyers and sellers eagerly become a vital and active part of different Amazon review clubs due to its incredible benefits.
As a seller, you can leverage these websites to increase your traffic, especially your product listings. The moment your traffic increases, the possibility of getting more customers also increases.
Shoppers will always be looking out on the "customer reviews" section and since your product listings will have them at the end of the page, sales will increase.
On the other hand, a buyer will also be benefitted from these websites. They end up getting products either for a much lower price or sometimes, for free.
Best Amazon Review Trader Websites
The way we shop has changed drastically today. We prefer shopping from eCommerce websites because you get great deals, save us more money, and are convenient.
That's one key reason Amazon has turned out to be the world's leading e-commerce website in internet history.
Due to the revised Amazon policies on customer reviews, most websites may require buyers to place a clear disclaimer stating that they bought the item at a discounted price. Also, the buyer has to complete the sale via Amazon and provide the respective promo or discount code on the checkout screen.
For items fulfilled by Amazon or shipped without FBA, buyers can waive the shipping cost after signing up for Amazon Student or Amazon Prime with complimentary 2-day shipping.
Keep in mind that these discount/promo codes will frequently be a minimum of 50% off. Since Amazon wants to keep up high credibility levels when it comes to "customer reviews," websites no longer offer as many free products as they once used to.
Moreover, an Amazon review website can limit or restrict how many promos/discounts a buyer can redeem every month.
Unlike Amazon's internal Vine review program, which is invitation-only, anybody can become a shopper at an Amazon review site. If you are a buyer or know someone who loves trying different products and leaves honest feedback, he or she can become a brilliant candidate to review different items sold on Amazon.
If you are looking for an Amazon review trader website to boost your customer reviews, you certainly have plenty of options to choose from.
In spite of various websites shutting down after the revised policies from Amazon, there are many of them that still offer this service. Though a few are reputable, most others aren't probably worth checking.
Of course, researching these sites takes some time. Happily, we have checked a few of these websites and selected them to present to you.
So, here are the best-rated Amazon review sites you must consider for your selling business:
Vipon
Snagshout
Feedback Express
Jump Send
Geal Go! Go! Go!
VIP Power Club
Elite Deal Club
AMZ RC
Giveaway Nation
ETEK City
Home Product Testing
Let's discuss each in detail.
1. Vipon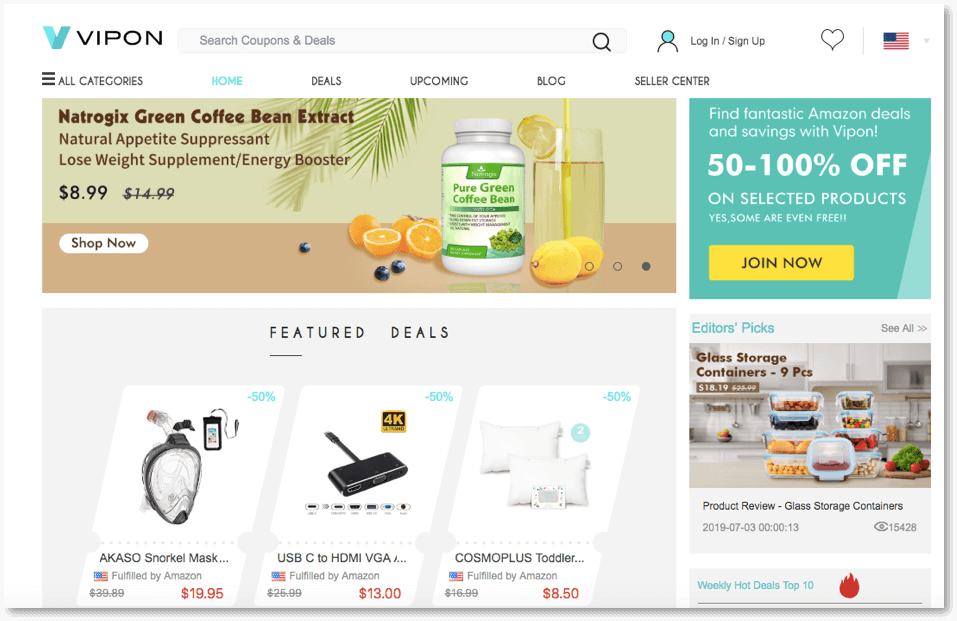 With Vipon, buyers get amazing savings with their wide range of Amazon coupons. Their discounts are pretty deep, offering about 50% – 100% off.
It is one of the oldest Amazon review sites and hence, it is trustworthy. Earlier they were called AMZ Review Trader. You can join for free and is a great way for buyers to different products together.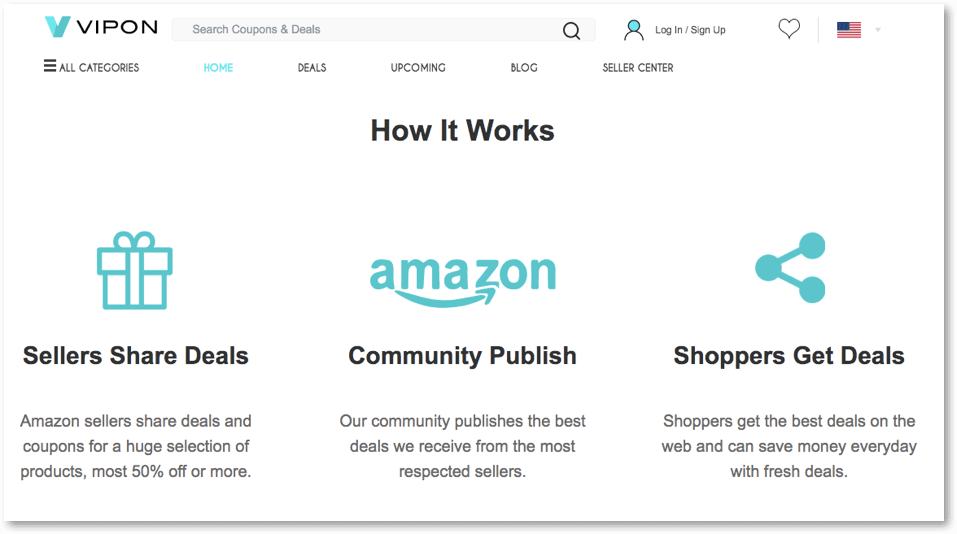 One of the best benefits of using Vipon is that you get to apply and try 20 products together.
However, the drawback is that every merchant should approve a buyer's request separately. Many other review websites treat deals based on the "first come first serve" strategy with immediate approval.
But here, a merchant at Vipon may approve a buyer either the next business day or can take a few weeks.
The moment a buyer receives his or her trial products, he or she has 2 weeks to review them. Once the buyer gives the review, he or she can apply for some more products.
2. Snagshout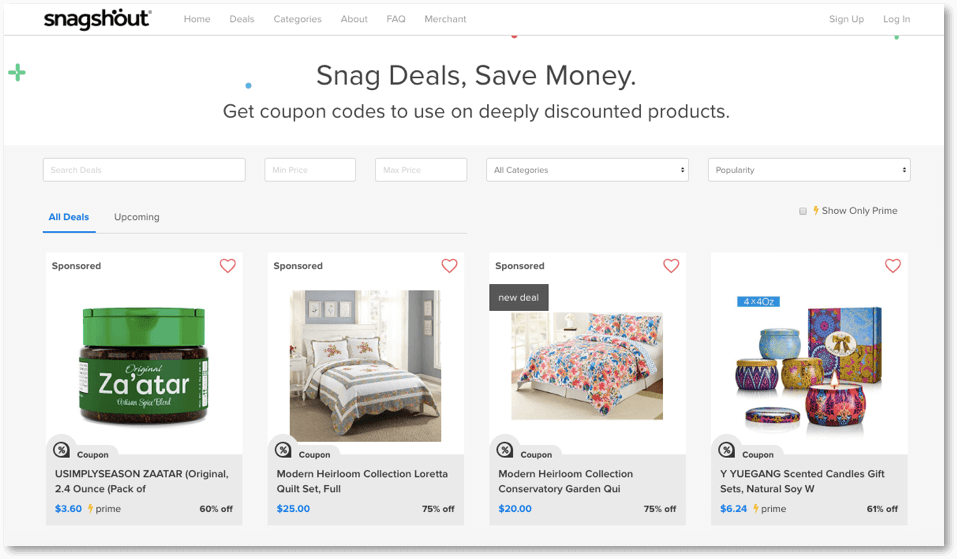 Snagshout is one of the most popular review sites that offer an incredible user experience. Besides the website's structure is great, it is also one of the longest known review websites too.
Theoretically, you can test a brand-new product every day once you redeem a "snag." Once in 3 days, a buyer receives a new snag and he or she can collect up to 5 snags together.
The team of Snagshout sends buyers regular newsletters to make it simpler and straightforward to look for snags. However, another great way is to browse their section – "Under $5," which has snags from each product category.
While other review websites allow gathering more than 3 products at once, Snagshout allows only 3 at a time and this could be a small drawback.
In addition, buyers should leave their reviews if they want to buy more than 1 product and leave their feedback on their next 2 purchases before grabbing any deal. So, this means that there is a high probability that purchases will receive reviews.
Sellers cannot approve buyer requests though and this turns out to be a negative thing for many. But overall, it is a great trader site.
3. Jump Send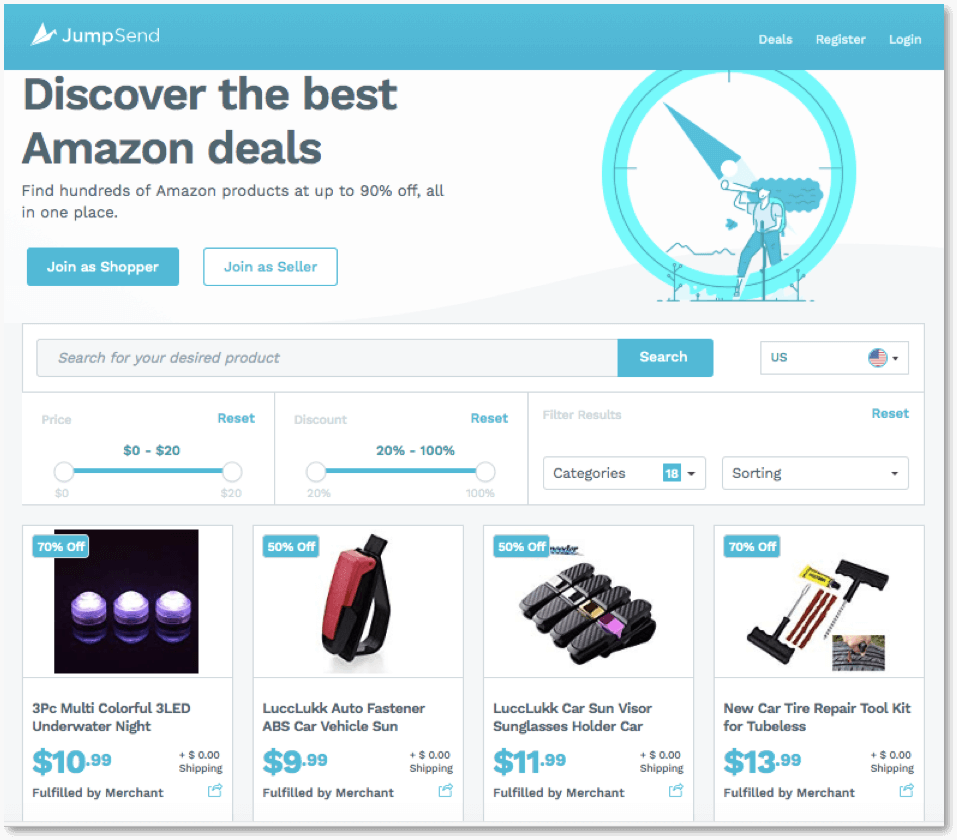 Jump Send is also one of the best amazon review trader sites that helps buyers to great deals on different products. Though they don't offer any free deal, their discounts are so deep that they almost come close to "free." In fact, buyers can get products for as low as 10 cents.
The best thing about Jump Send is that it is one of those review sites that frequently have books at deep discounts and a few are available to be downloaded for free as a PDF. Since they have a huge inventory and incredible deals, it happens to be one of the quickest growing review websites.
Here is a detailed review that unveils what is Jumpsend & How it works.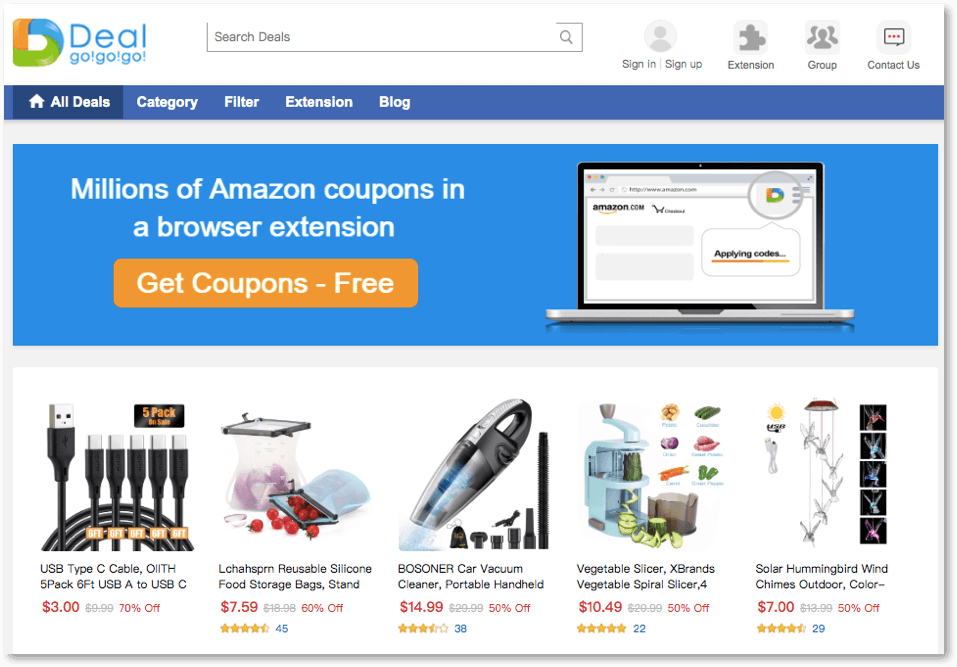 Deal Go! Go! Go! is a new review website but is a brilliant choice. But don't be discouraged by this website's short history. It has become a little popular among buyers due to its incredible and discounts and service. A buyer can apply a maximum of 10 items together and be approved automatically.
Most items have a discount offer of 50% – 99% whereas some are offered free. It is one of the trusted platforms, making it an admired destination for buyers looking to pile up plenty of deals quickly.
They have deals from a variety of product categories like fashion, health, electronics, home, mom, and baby care. They are expanding their inventory too.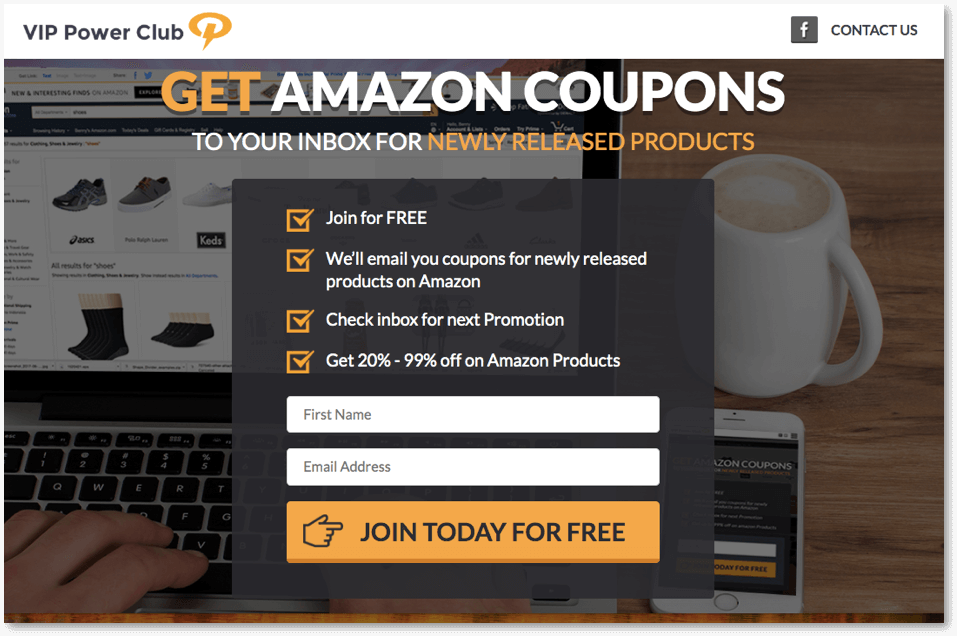 VIP Power Club is one of the popular Amazon review sites for both sellers and buyers. It has discounts ranging between 20% and 99%. It offers buyers a wide range of deals and products to choose from.
With this website, discounts or promos are emailed to a buyer as coupon codes. A buyer can use the received code in order to redeem the actual offer. Actually, this is an incredible idea because your items get promoted to a greater audience.
It is one of the most trustworthy review websites and certainly a recommended platform to go with.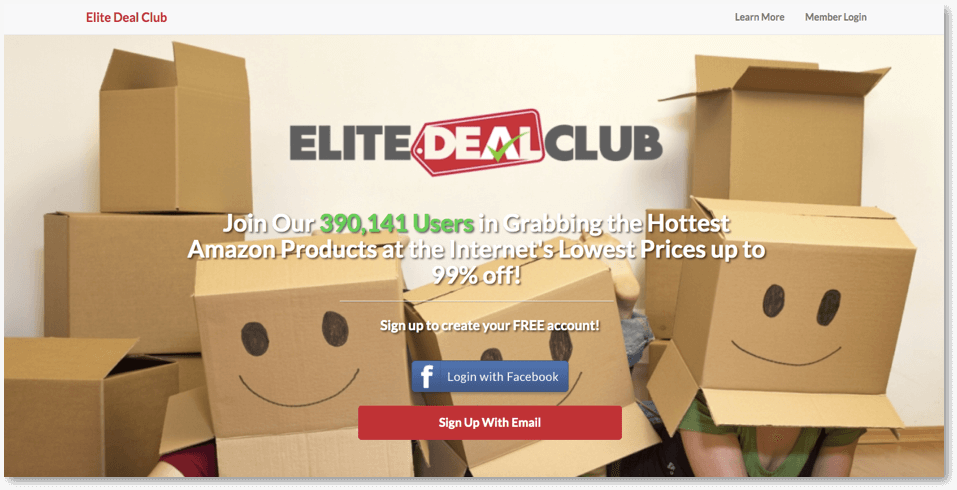 Elite Deal Club is yet another great Amazon review site, which is dedicated to bringing the lowest prices possible for all its community members.
From branded kid's toys and games to Amazon's best-selling gadgets and top-rated health supplements, Elite Deal Club has it all.
They offer hundreds of products at extremely low prices every day.
One of the best advantages of Elite Deal Club is that it offers its members some of the greatest deals on premium products at Amazon. Each day they offer their members at least 100-200 offers to help them save money.
These offers either come at a high discount – about 50% or absolutely FREE! It is a free service.
7. AMZ RC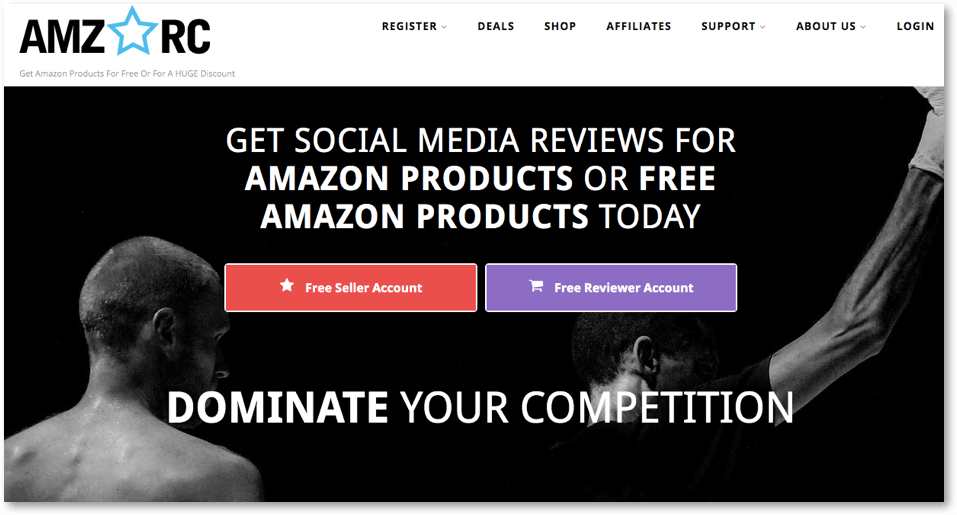 AMZ RC is another exclusive review site that helps sellers get more customer reviews on Amazon. Besides this, it also helps you get more reviews on social media.
Though social media reviews have nothing to do with your Amazon rankings, they are still an effective way to encourage sales for your product.
With this website, a seller can execute unlimited campaigns. This feature is great because most sites tend to restrict sellers from offering only a specific number of deals.
AMZ RC might not be that popular when compared to other websites listed here, but the potential to reach your products on different social media platforms is appealing and is something that isn't offered by most sites.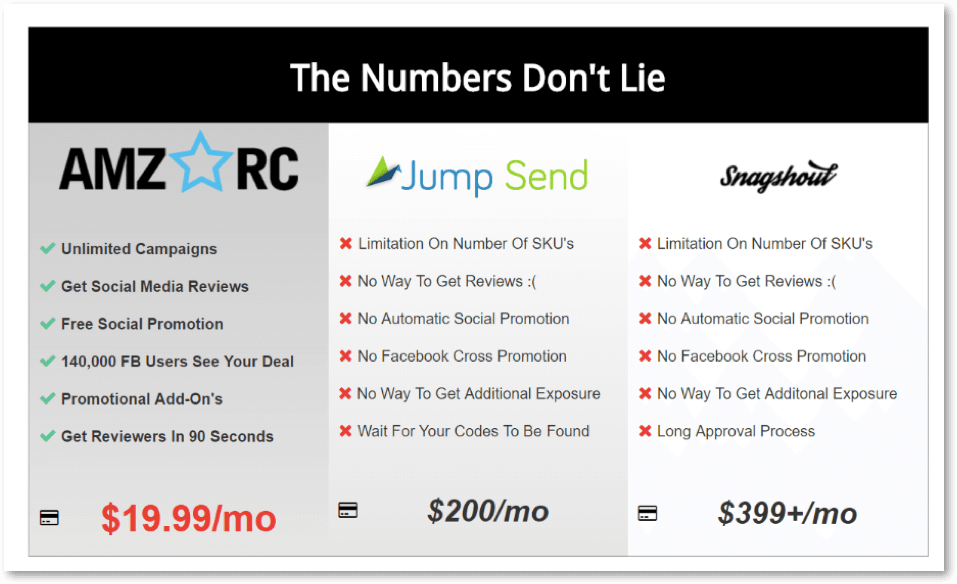 Moreover, their pricing plans are reasonable. So, you, as a seller, should definitely try this out.
8. Giveaway Nation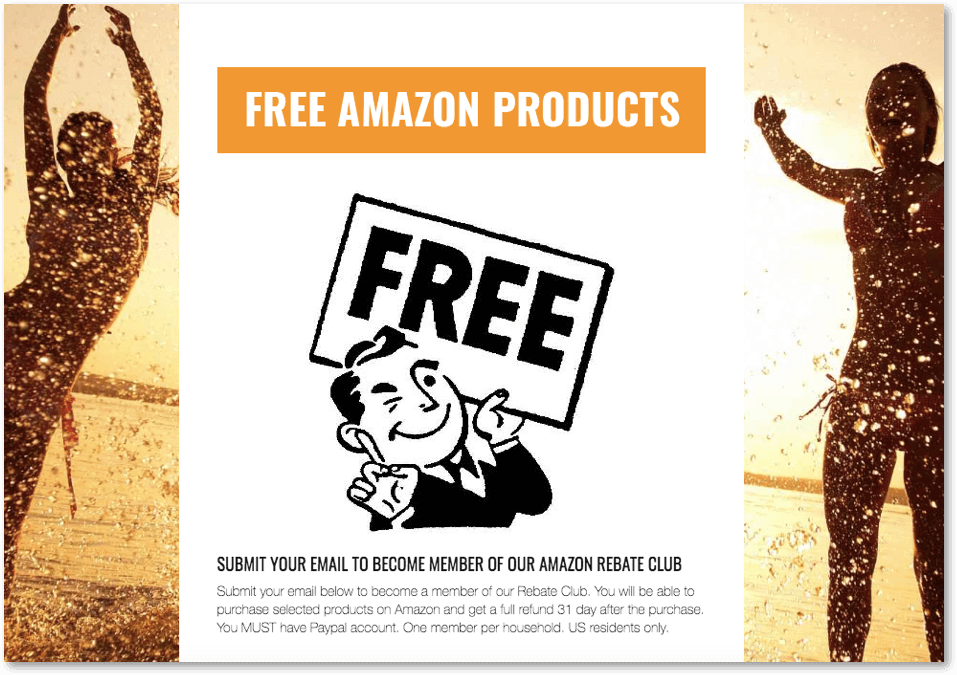 Giveaway Nation is a review website with a very simple interface but with a rapidly-growing membership base.
Once offers are available, buyers receive email about them either as:
Deeply discounted
Offered as free
They have been known to send plenty of emails with some lucrative offers.
9. ETEK City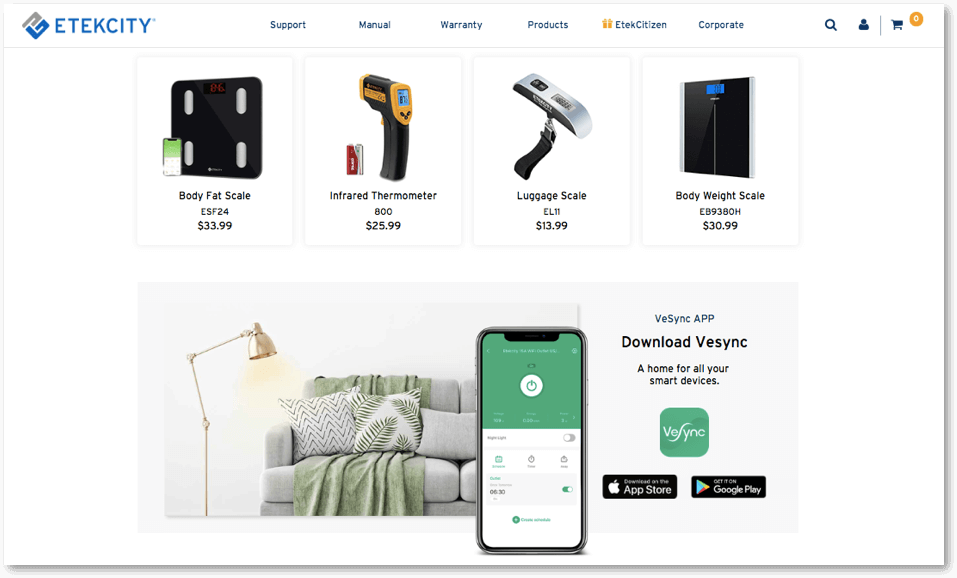 Etekcity is another review site that serves customers in consumer electronics, outdoor equipment, and home improvement.
If you are a buyer, reading this article, and happen to be a geek who loves trying out different gadgets and new technology, then ETEK City is an ideal choice.
But they sell items only under their private brand label – ETEK City.
You can enroll in their EtekCitizen program to receive promotions, free giveaways, and other huge discounts.
This program is categorized into 4 product categories:
Smart living
Healthy living
Practical living
Active living
From sophisticated household essentials to unique gadgetry —they give customers an incredible shopping experience. They have clear navigation, a user-friendly website, and deliver items as fast as possible.
They have 4 offices in 3 different countries, working together in order to provide the highest support for their customers.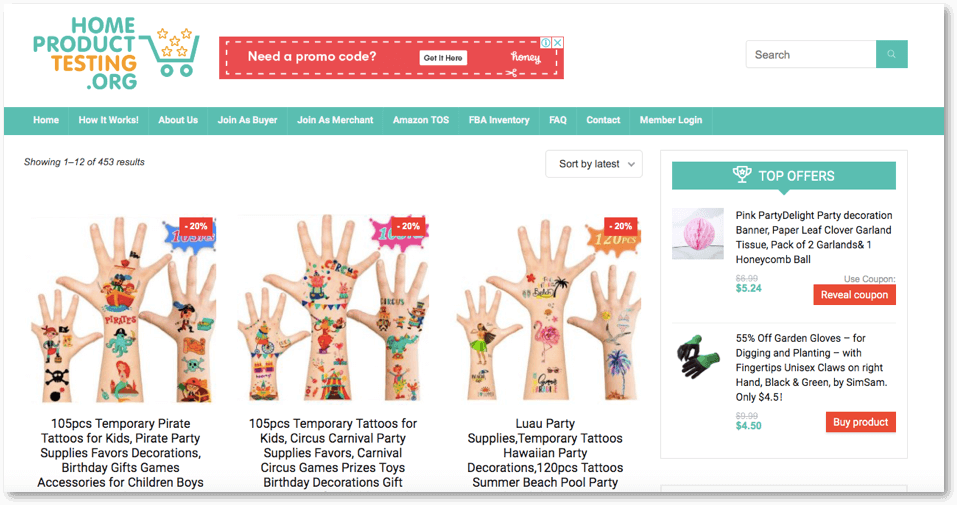 Home Product Testing is certainly the new and distinctive standard for selling all your surplus Amazon stock.
While buyers can create a free account, sellers can try this platform for a free 10-day trial. Sellers can add their products for promotion and is 100% compliant with Amazon's policies.
They have great offers, especially kitchen essentials. However, buyers can also try out their deals on fashion accessories, health supplements, and other things like sleeping bags.
As a buyer, if you want to take advantage of their discounts, you will have to apply in order to test a particular item. Once this application is approved, a seller emails you a discount/promo code.
Other Ways To Get Verified Amazon Reviews Legally
Besides using review websites, there are a few other ways you can get Verified Reviews for your Amazon selling business, and these include:
1. Create a good email list
Creating an email list requires time and certainly, plenty of work. But you have lots of email marketing tools to help you in this process.
Once you have researched and gathered adequate email addresses to target your products for, you can start marketing.
You can email everybody on your email list and give your subscribers something different to promote distinctively. Give special offers and discounts to your subscribers.
However, you need to have a special landing page created for this purpose and this is possible only when you have a website of your own.
You can even tweak this technique to attract more customers via social media by running a few promotional campaigns, exclusively aimed at gathering email addresses.
2. Leverage forums and other community groups
Research for some good online forums, which are deeply connected with your interests or products. Target those communities to get the right audience.
A classic example would be Reddit that features multiple Sub-reddits within itself. These Sub-reddits are created by members based on their discussions or interests. But before you think of jumping into those forums and begin posting about your products, know that you have to become an active participant and build your rapport & credibility.
3. Utilize customer service smartly
With Amazon's API (Application Program Interface), sellers can get a few third-party tools of amazon to help them dispatch emails automatically and boost more reviews.
These tools serve as a wonderful opportunity to increase every order's potential and persuade every customer in writing a good and honest review about a product.
Final Thoughts
Let's make this very clear – getting customer reviews the natural way is highly difficult, especially for new sellers. Also, this process takes a longer time.
You will be surprised to read that even the top-rated products might take more than 1 year to acquire adequate reviews to begin making a good amount of sales.
This is why review websites are there to help. They do a great deed in acquiring your product's review counts in less than a month or less than what would have taken a year.
In addition, when you wait to get some organic reviews or go the natural way, definitely, it is going to take a good amount of time but besides this, you will be losing out on your sales and revenue.
Even you know that it takes time, effort, and loads of money to buy products, stock them up, and sell them. And you certainly do not want to wait that long to get all your money back.
With Amazon review websites, you can move your products faster and make money much sooner.
The most important thing in this process – it is 100% legit, as long as the website is compliant with Amazon's review policies. You will not be banned or punished for making use of these sites.
Therefore, you can start taking advantage of these trader websites to become a successful Amazon seller.
Additional Resource:
Buying an Amazon FBA Business.
Was this post helpful?
Let us know if you liked the post. That's the only way we can improve.