Amazon is a competitive marketplace having the largest market share in the North American eCommerce industry. With more than 2 million sellers scaling their businesses on Amazon, it's hard to thrive in the ever-growing competition. Amazon always wants to promote competition and increase the presence of new sellers to drive innovation.
While advertising is one of the key strategies to dominate Amazon, staying updated with the Amazon A9 algorithm is the other part of it. Though some people started calling it the A10 algorithm, it is very similar to the A9 algorithm. However, the key difference is the weightage held to certain parameters.
In the recent update, Amazon started giving more relevance to customer searches. Amazon realized that buyers tend to look beyond what sellers tried to promote. So, Amazon is altering its A10 algorithm to make the search results more relevant to the buyer.
If you want to know how to increase your product ranking and stay updated with the latest changes in the Amazon SEO algorithm, this blog post is for you.
Let's dive in.
Amazon A9 Algorithm – A Quick Recap
Let's have a quick recap of Amazon SEO or check this post if you want to know more about Amazon SEO from scratch.
If you are selling on Amazon, then product ranking is a significant part of your business strategy. Because ranking better in the search results gives more sales.
Amazon's SEO works similarly to the Google search engine algorithm. Besides, most of your customers won't even scroll past the 2nd or 3rd pages in the search results. And, do you know? More than 65% of the customers start their product research on Amazon. So, if your products are not ranking well, your marketing and product optimization efforts would go in vain.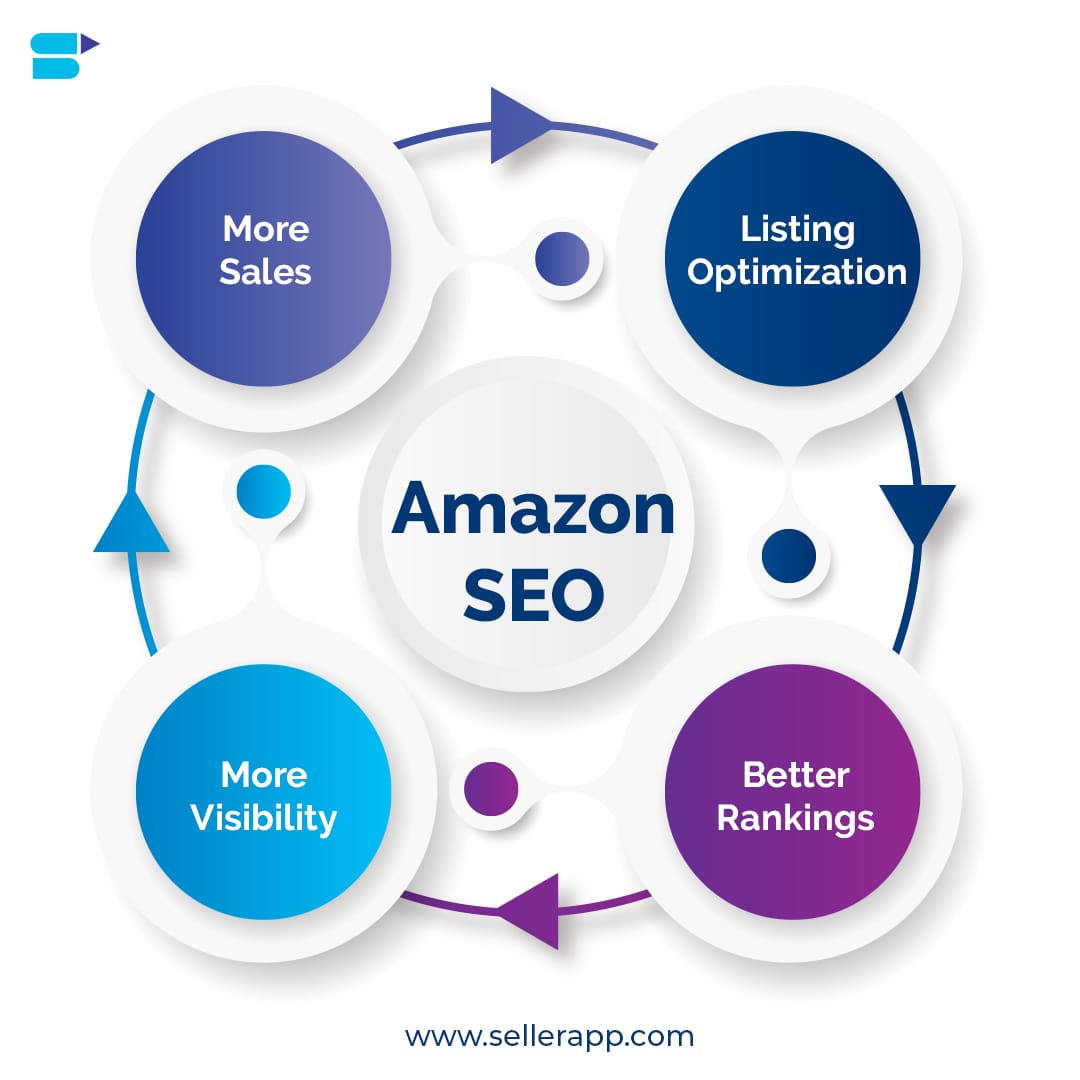 Factors Influencing Amazon A10 algorithm
1. Amazon PPC stays relevant
In the Amazon A9 algorithm, PPC campaigns were one of the driving factors influencing Amazon SEO. That has changed in the latest update. Though PPC campaigns are still relevant, the focus has shifted significantly. Now, PPC sales may create the initial spike in your sales, but it is not one of the driving forces influencing your product visibility on Amazon.
Pro Tip: To adapt to this latest change, run your PPC campaigns like before, but diversify your ad budget and concentrate on other aspects like off Amazon advertising which can bring quality traffic to your product listings.
However, look at your PPC campaigns as part of your long-term growth strategy.
2. Sales History
Amazon looks into the totality of your sales history to rank your product in the organic results. Products with consistent sales history rank higher on amazon than the search results.
Similar to the Amazon A9 algorithm, the latest algorithm update is also influenced by your product sales history.
3. Organic sales
Sales generated from the Amazon website from the organic results is one of the strong factors influencing the Amazon SEO algorithm. If a user searches for a product and he/she purchases your product from the search page results, it is considered as an organic sale.
Also, you need to stock up your products enough to ensure strong product rankings.
4. Seller Authority
Seller Authority deals with seller metrics that are under Amazon's control like listings and Buy Box. Factors such as seller's feedback rating, since how long you've been on Amazon, how well did you handle product returns, and other important seller metrics influence seller authority on Amazon.
Pro Tip: If your product catalog is vast, you tend to offer more products to a diverse customer base. Therefore, assuming you are handling products well and attaining great reviews, increases your seller authority significantly.
Having a large inventory and good reviews correspondingly influences the Amazon algorithm. It infers that you are offering good value to customers, therefore your seller authority increases largely.
5. Impressions
Focus on increasing your impressions. It can be on Amazon, partner sites, or affiliate programs too. Getting more views for your product makes your organic ranking better.
Pro Tip: While increasing your impressions, ensure that your product is relevant and placed under the right category. Focus on converting keywords and best customer search terms to grow your impressions in the right way.
6. Click-Through Rate
As you might know already, the click-through rate is the ratio of customers visiting your product to the total number of impressions generated. Therefore, compelling product photography and title are really important to increase your CTR.
7. Internal Sales
Sales generated within the Amazon platform that doesn't include the search results. Products bought from the 'frequently bought together' section come under this metric. Sales generated as such highly influence your search rankings.
The ratio of the number of customers seeing your product page to the customers who buy your product. Higher the conversion, the better the ranking.
The latest entry in the Amazon A10 algorithm is off-site sales. Driving external traffic to your Amazon listings is much more effective than your PPC. This helps you drive your keyword ranking and get more reviews on Amazon. So, ensure you opt for off-Amazon advertising strategies like Facebook Ads.
Related Post: Analysis of Amazon Affiliate Program and Amazon Selling
How to rank higher for Amazon A10 algorithm?
We give you a list of insights that help you stay updated with the latest changes in the Amazon algorithm.
To increase your ranking first, you need to have a compelling product listing optimized for your target audience. Opt for great photography, use lifestyle images that explain your product purpose or features.
Discounts and promotions have become a harder way to increase your ranking. Amazon has started to take down such listings which offer plenty of discounts and promotions.
"Off-site traffic has become more prominent to increase your product rankings and reviews. Engage an ecommerce PR firm to help you get more external visibility. "
Give as much information as possible in your listings. Use all the available fields in the 'Keywords and Description' section.
Reviews are more important than ever. User-generated traffic has much significance outside Amazon (for Google searches).
Organic Google ranking is essential. Build high-quality traffic and leverage websites that have high domain authority.
Get your products reviewed by micro-influencers or popular bloggers. Link them back to your Amazon product.
Share your thoughts and stay proactive on seller forums. Staying updated with current trends and constant learning with smart work are the key to grow your business.
Conclusion:
Amazon A10 algorithm aims to increase visibility for listings with authentic reviews and sales. It's trying to find out fake profiles and address the major problem of counterfeits and fake reviews. Besides, it is increasing significance to listings that are optimized as per the customer's requirements.
If you find any trouble optimizing your listings as per the latest Amazon update, we are happy to help.

Was this post helpful?
Let us know if you liked the post. That's the only way we can improve.