Amazon marketing is a competitive, ever-changing landscape that requires sellers to adapt fast.
Amazon brings in new updates and changes quite a number of times around the year.
Around the last quarter of 2018, Amazon made major shifts in Sponsored Ads. After the introduction of the Headline Search Ads, Amazon has brought in Product Targeting ads as a new update to the PPC world.
As Amazon brings in more PPC updates to keep up with the shoppers' surge, we'll start to see major shifts in how we use Sponsored Ads hereafter.

In this article, we shall look into the highlights of the new Amazon Product Targeting or the Product Attribute Targeting update.
Explore how this huge Beta update could be your hack into dominating the competition and making more sales this 2019.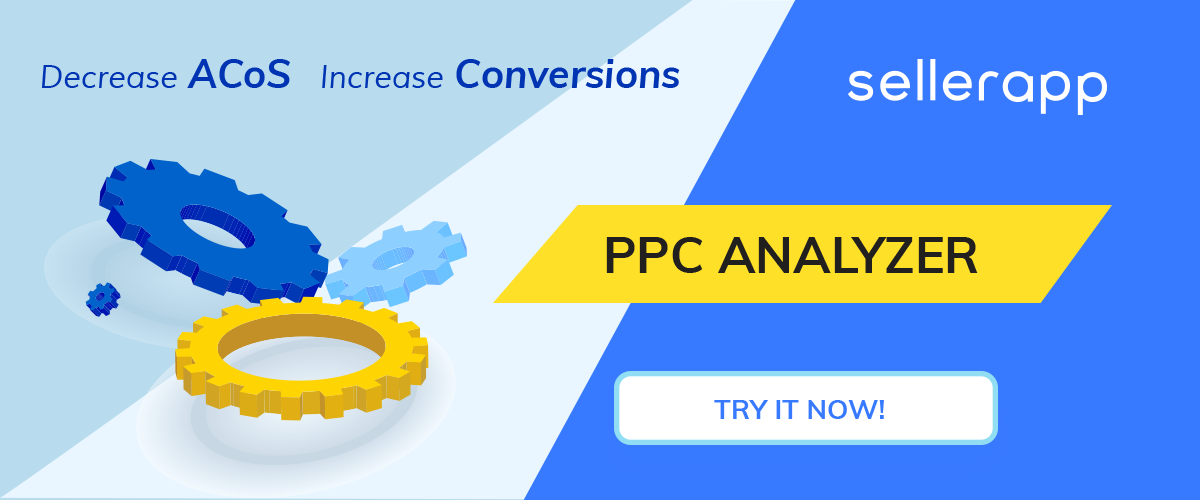 What is Amazon Product Attribute Targeting?
The Amazon Product Targeting is the newest targeting mechanism allowing you to build a targeted campaign based on the attributes of the target product you are able to specify.


In simple words, the Product Targeting Beta allows you to set your Amazon ads to appear on other people's ASIN pages and the category search results.
It allows refined targeting options to display your product ads alongside other product ASINs, brands, categories with refinements in the price, brand, and ratings.
Product Attribute Targeting is twofold,
Manual Product Targeting with granular refinements
Enhanced Automatic Targeting Options
Best Strategies to employ with Product Attribute Targeting
1. Maximized Attention for a Product Launch or for Increasing Brand Awareness
A new product launch could do good with a lot of visibility. Especially since it's a new launch it's hard to predict what keywords could work the best.
The main aim during the launch phase is to generate the maximum sales during this period, product targeting can be an advantage to target popular brands and similar products, while you benefit from their visibility.
This strategy could be a great benefit for products with upgraded and reinvented features from the existing products. Eg. if you have invented a better sunscreen, it makes sense to target the top-selling sunscreen brand.
Word of Caution: Make sure that you do your market research well and target the right set of products. You wouldn't want to target a luxury brand if yours is a mass-marketed common product.
Additional Read: Amazon Advertising Grading Checklist for 2023.
2. Explore into Competitors' MarketSpace
The most obvious use of Product Targeting is to attack your competitors and capture sales.

Do thorough research before you target products. Look through your Automatic campaign Search Term report to discover ASINs you are converting the most. Think twice before targeting a better product that has better ratings or a lower price than yours.
On the flip side, target products that have bad ratings or that are higher priced.
3. Defend your Market Share
Targeting your own product will ensure that buyers will not stray towards your competitors' products
Direct the most attention to products that have good ratings, reviews, are lower-priced, which could be tough for your competitors to steal from.
While advertising your products against your other products, ensure that you pair products that are a good buy with the targeted product.
How to set up Product Targeting Ads on Amazon?
Join Ankitha Nagaraj, Customer Success Head at SellerApp as she explores how to set up the new Amazon Product Targeting and the best benefits of the new update. WATCH:
Understanding the Manual Product Attribute Targeting types
Amazon allows sellers to choose the target where they want their ads to appear by choosing the targeting option from the following.
Category Targeting
Individual ASIN Targeting
1. Category Targeting
This is where you can target a category of products as a whole. The category can be chosen from the search bar and also by the brand name, price range, and review rating.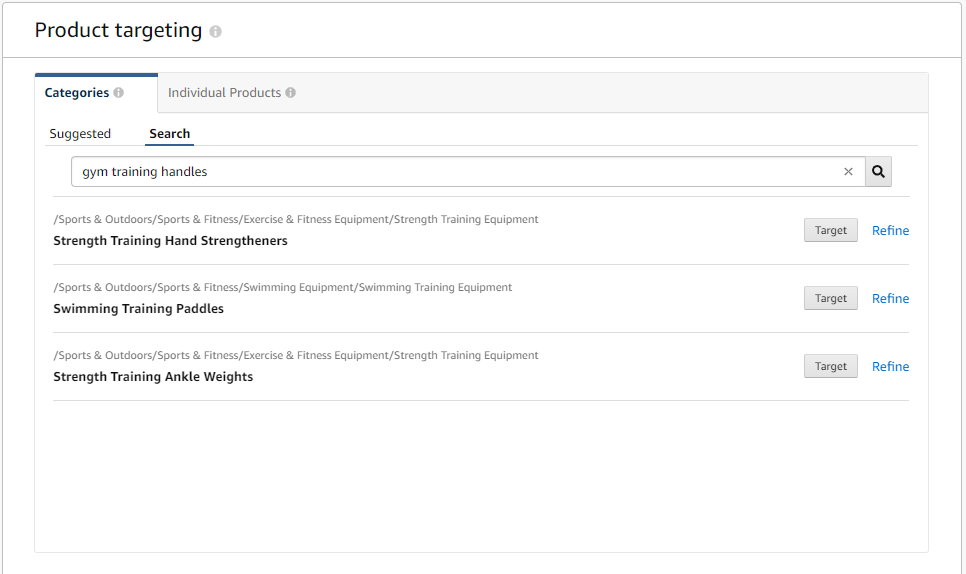 Word of Caution: Since this option allows targeting the entire category of products that are of relevance to your product, it can be leveraged as advantage by-products that fall into the frequently bought together and by brands trying to build brand awareness.
Brainstorm and carefully consider product categories that could be your best target audience. For each category that's selected, refine the category to target products based on a particular brand, price range, and star rating to choose the best target.
2. Individual Product Targeting
In the products tab, you can target suggested individual products that are similar to your products or search/upload specific ASINs.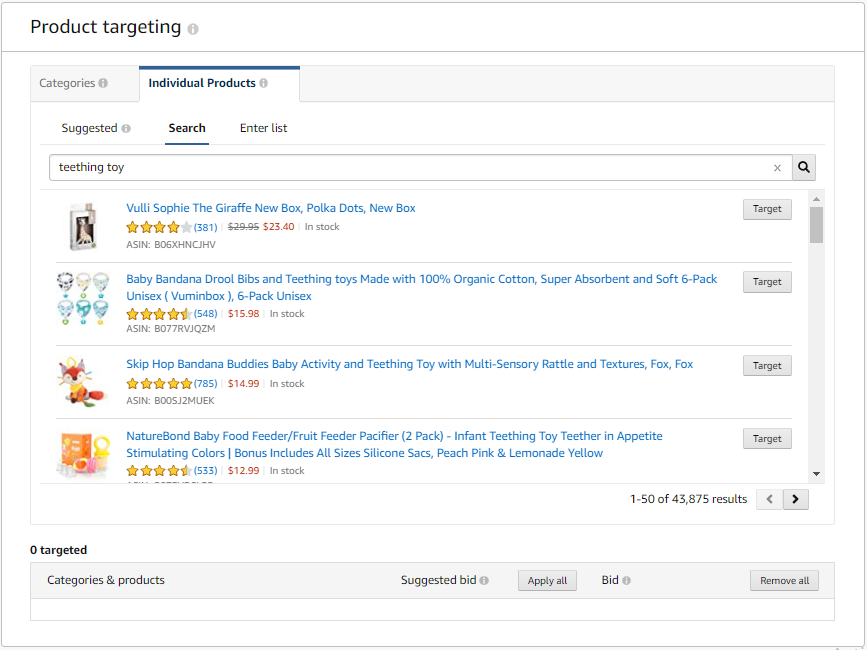 Category targeting VS Individual ASIN targeting – When to use what
Category Targeting is a good way to get a lot of visibility, a benefit when you are trying to build brand awareness or a product launch. However, since you are eligible for a broad reach, the ad is likely to show up on a lot of searches, resulting in a lower conversion rate, with a high ACoS unless you have an impeccable brand with a very desirable product having chosen the right set of categories.

The Individual Product Targeting is a much narrower reach compared to the former, however, it is a more mature way of targeting products since you are likely to choose products wherein you stand an upper hand in winning the sale, or products that are trying to chew up your space in the marketplace.
Refining Targets for a Focussed Audience
The refinement options are provided as part of the Category Targeting. Click on the small blue Refine link to slide the targeting refinement options.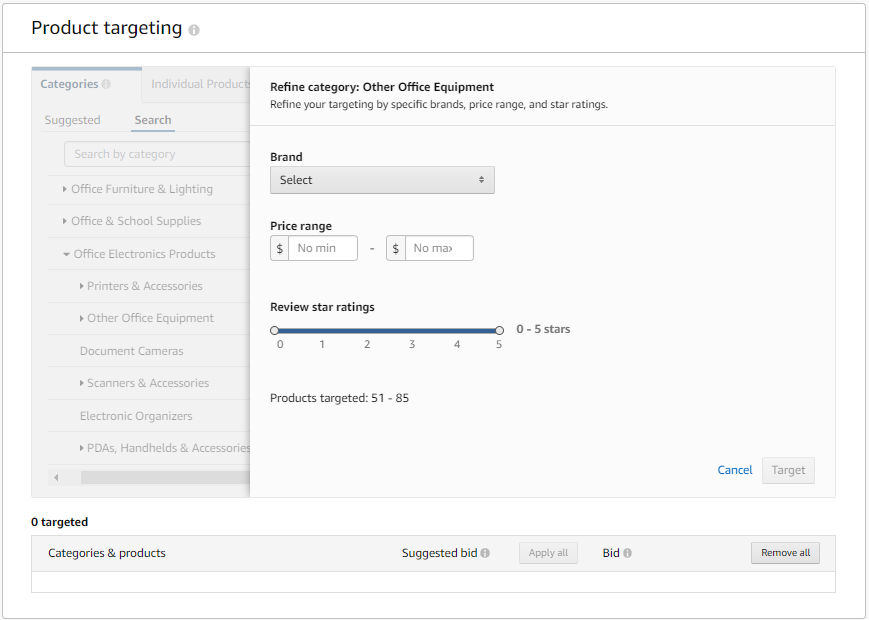 Refining targets by the Brand – Brand Targeting
It allows you to target specific brands for which you could display your ads. A good strategy to showcase your products alongside brands that have a high brand value amongst shoppers and good visibility on Amazon.
Refining targets by Price – Price Targeting
Refining products by price make it easy to target high-priced products with the same functionality and quality as yours.
Refining targets by Rating – Rating Targeting
Refining products by the ratings help you target products with lower ratings and reviews, thereby giving your product a better chance of making a sale.
Advantages of Product Attribute Targeting
Wide Reach with Ease – Easily target broad audience and capture more market share. Unlike keywords, you can target an entire category with just one click and set rules to choose products that fall under the set criteria
Psychographic Segmentation – Target products that aligns with your target market based on factors such as consumer activities, interests, product usage type etc
Maximized Brand Awareness options – Easy to effectively promote the brand and the entire product line by showcasing the whole portfolio through targeting own products or similar brands
Evolution of Enhanced Automatic Campaigns
With the introduction of the new PAT Ads, Amazon has also enhanced the Automatic Campaigns.
If you are inquisitive of the new campaign changes, navigate to the ad group in the new Auto campaign, and check the targeting types in the 'Targeting' section.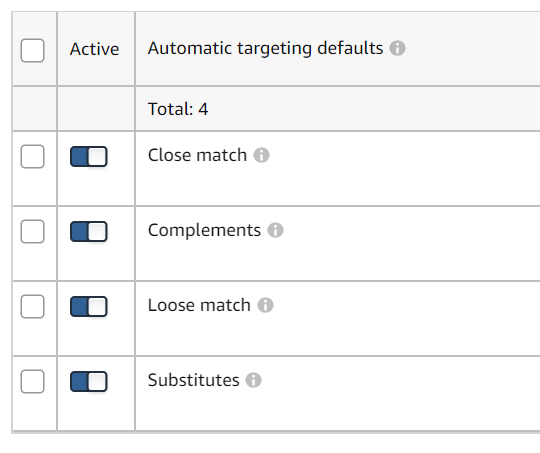 The Biggest Advantage of Enhanced Auto Campaign
The biggest frustration with the earlier Automatic Campaign was that the targeting was automatic. Amazon had the power to decide the products and keywords for which your ad should show up.
If there was a keyword that converts really well, you could plug it into a Manual Exact campaign and start bidding aggressively, thereby targeting the keyword in a better way.
On the other hand, if there was an ASIN that converted really well, there was no way you could target the ASIN better.
This new Product Targeting update by Amazon empowers you with the Classic Optimization Technique. Amplify the strengths while you reduce the weak ones.
Tap the ASINs that convert really well to target them better, while you constantly clear out the non-targeting ones.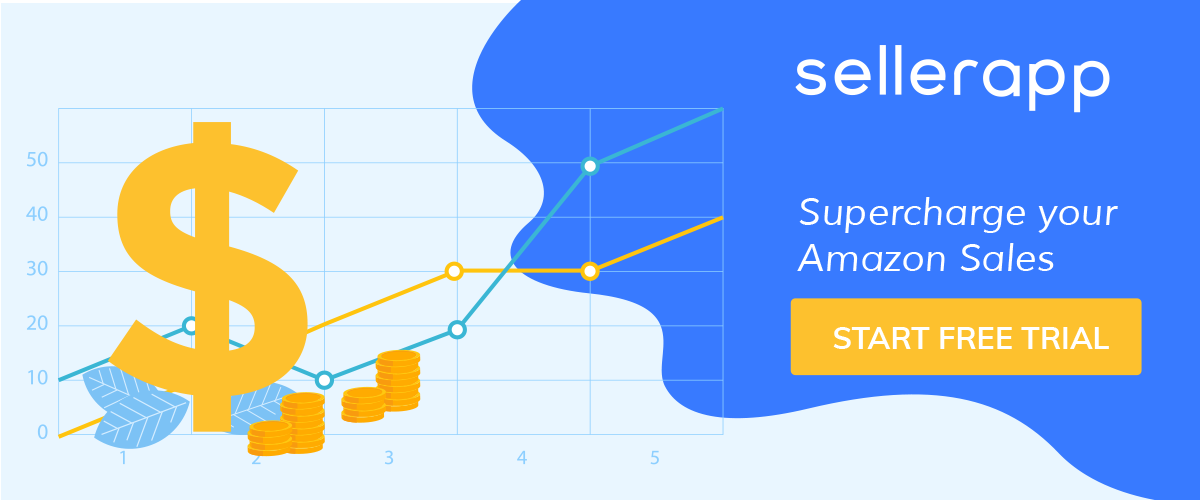 Understanding the Amazon Auto Campaign Match Types
Amazon provides 4 enhanced targeting options, which are as follows. By default, all four of the new auto-targeting options are enabled on a newly created automatic campaign with automatic targeting.
Close-match
Loose-match
Substitutes
Complements
Close Match and Loose Match are related to the search terms matched in Auto Campaigns while Complements and Substitutes match the ASINs targeted in Auto Campaigns.
Related Post: Amazon PPC Course 3: Setup, Match Types, Keywords & Bidding
Close Match
Amazon closely matches your product with search terms that are closely related to the keywords used in your listing.
Example – If you were to sell pet grooming gloves then you'd get impressions for search terms like pet grooming gloves for cats, pet grooming gloves for short hair, etc.
Therefore, keyword optimization and listing optimization are expected to bring out the best value from this match type.
Loose Match

Amazon matches keywords with search terms liberally. Helps in product discovery and raises brand awareness. In the long run, provide visibility to the audience that could potentially be interested in your product.
Keyword

Search Term Match

Hair Conditioner
Hair Dryers
Hair Extensions
Substitues
Displays your ads to products that act as substitutes to the product being sold.
Substitutes are another great way to increase brand awareness and be visible to shoppers that are currently buying substitutes of your product. This is a great solution for new entries. Could be a brand-new solution that doesn't already exist in the market or just a good substitute for products that have obvious limitations.

Example – Let's say you are selling butter then you would get impressions for margarine
Complements
Displays your product to products that are complementary to the product being sold
Example – Going back to our example of hair conditioner, you would get total visibility for products like shampoo, hair color, etc.
Complements is an absolutely great way to drive traffic from new sources that you didn't have access to before. Not as easily at least. Now you can get traffic from products that compliment your product, so if you have a great title, image, you have high chances of shoppers visiting your page and hopefully making a purchase.
Strategies to bring the best out of the Enhanced Automatic Targeting
Optimization is the Key!
It is critical to analyze and optimize product targeting campaigns, especially in the initial stages when you don't know how the campaigns would perform given the wider reach.
Now you can either download the targeting report available in the advertising report section, analyze the report manually, or you can head over to the super awesome PAT analytics section in SellerApp PPC analyzer to get detailed actionable insights into your Product targeting campaigns
Conclusion:
There's always the rush with everything Amazon releases to leverage the 'First Mover Advantage'- the success and advantage you could get by being one of the first sellers to utilize the benefits of the new update. Deep dive into understanding them and incorporate them into your ads to refine your ad targets and
There are only a few sellers who've been experimenting with the new product targeting and enhanced automatic campaign updates. The new update empowers us with the advantages of the Amazon ads evolution, and refined targeting options to target better.

With this new update in place, you can now have multiple ad groups under a manual campaign, however, it is best recommended to separate category, product, and keyword targeting into their own campaigns for better control of the data and reporting.
Recommended Guide For What to Sell On Amazon
Other Interesting Blogs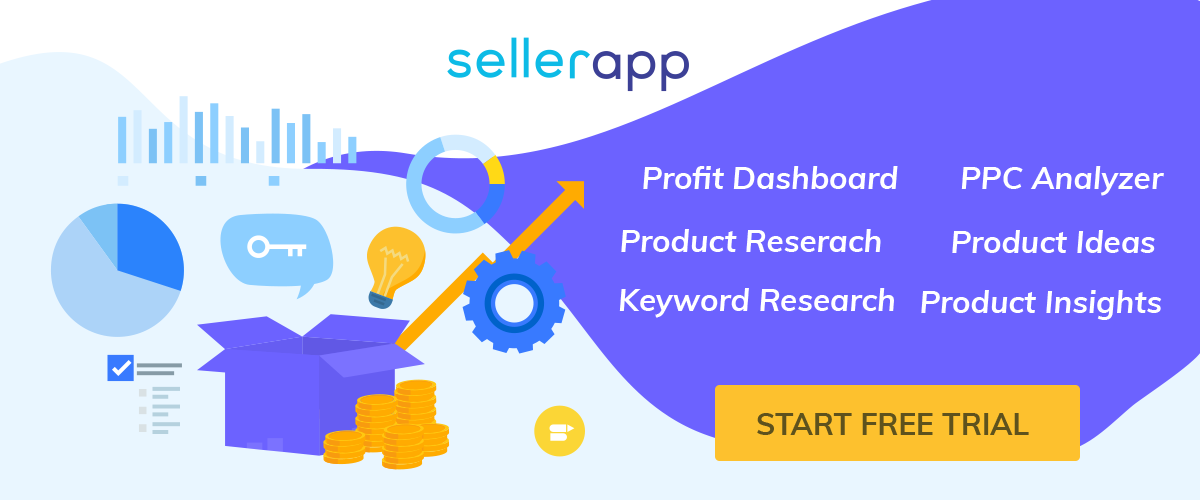 Was this post helpful?
Let us know if you liked the post. That's the only way we can improve.