Building an online-first brand has never been easier. With a robust ecosystem of commerce, marketing, and distribution platforms, there is a level playing field for brand building.
Amongst marketplaces, Amazon is currently the world's largest marketplace, with products across a wide range of categories. As India's consumer brand market sees a surge in the creation of new brands, we have also seen a large percentage of these brands take flight on marketplaces like Amazon. In 2020 alone, Amazon India added 1.5 lakh, new sellers, onto its marketplace!
But to truly scale, a brand requires growth capital. A concept only a few businesses have been attuned to thus far because traditional equity and debt have been both expensive and time-consuming. While supporting players in the ecosystem have been quick to evolve to cater to this new age of consumer brands, there remains a large funding gap.
Equity investors need to evaluate your potential to return 10x-20x of their investment while banks need to see profitability and go through their inexhaustible checklists. Enter: Revenue-Based Financing! Nondilutive, No EMIs, and a simple one-time flat financing fee to supercharge your brand!
RBF is a model that has the best features of debt and equity financing. Some key features of RBF are:
Growth financing where repayments are a percentage of revenues. Revenue-based financing enables a company to share a fixed percentage of future revenues with an investor in exchange for capital.
No personal guarantees involved
Quick, and data-driven with 48 hour turnaround time from data submission to soft sanction
No equity dilution
Brands across industries in India & internationally have been financed and have seen growth via RBF, and more and more businesses are opting for this financing model. With the e-commerce, D2C, and social commerce players mushrooming, the global revenue-based financing market is projected to reach $42 billion by 2027, growing at a CAGR of 61.8% from 2020 to 2027!
From a brand perspective, RBF is an excellent facilitator for growth. Consumers are now moving to marketplaces like Amazon for their customer-first approach, high trust, and extreme convenience, making them the fastest way for a new brand to reach a wide consumer base.
What are the various Amazon seller business models, and how does RBF fit into these models?
From a financing perspective, Amazon brands come under two buckets:
1. Brands that can raise capital to manage working capital and building inventory
As consumers move away from 'searching' to 'choosing', products and brands need to be able to be increasingly in tune to identifying the customers they intend to sell to and crafting the product and the customer experience accordingly. Since consumer discretionary products find it difficult to monopolize, it becomes increasingly important never to be "out of stock"!
Private labels, D2C brands, and wholesalers benefit from increasing production capacity and inventory expansion. Since these are cyclical expenses with high ROI visible in the revenues, inventory financing becomes a great fit for RBF. Raising RBF for inventory financing allows you the freedom to focus on the strategic growth of your brand.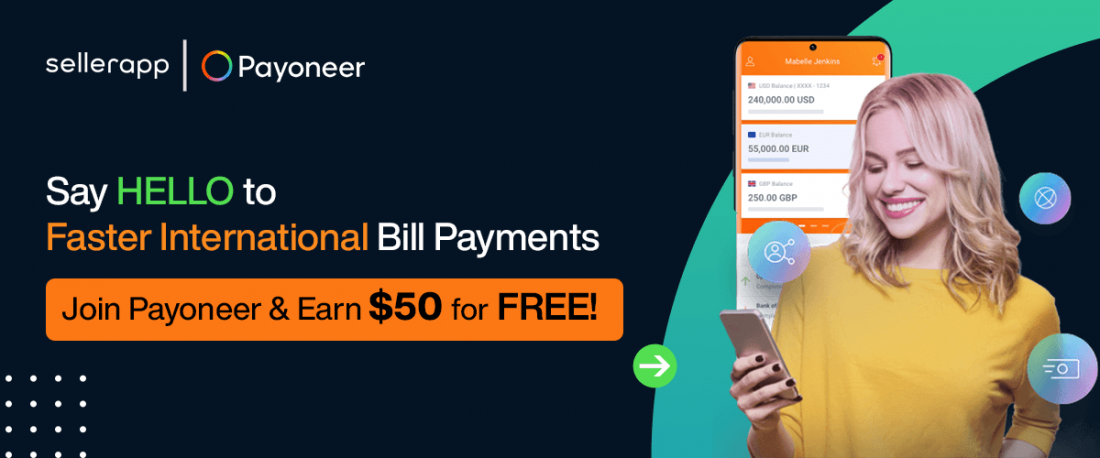 2. Brands that can raise capital for ad expenditure
Advertising should be a part of your eCommerce marketing strategy. As the marketplace is growing more and more competitive, the need to use an advertising strategy to connect with your customers is essential. Experimenting with different brand-specific opportunities and trying different ad types and targeting options is a must.
Revenues thrive on increased ad expenditure to boost business and sales. When done correctly, Amazon advertising can be the single best sales strategy for a seller. RBF fits perfectly into this use case since capital can be raised for a specific time period, which in turn directly impacts revenues.
So, how can you determine if your business is at a stage where it can raise capital via RBF?
RBF is right for you if:
You have strong unit economics & therefore good gross margins
You have steady revenues with some seasonal fluctuations [Side note: Klub offers 2 plans based on your revenues & capital needs. The plans start at monthly revenues as low as Rs. 5 lakhs].
Bank EMIs are taxing on your cash flows
You need capital for recurring needs: marketing, inventory, capital expenditures in a way where the capital raised would be used to finance a revenue-generating activity.
Klub's RBF can be raised at any stage of your business as long as you're seeing consistent, if not growing, revenues. Whether you're a large business with multiple investors on your cap table or a small bootstrapped business, RBF can be deployed for fast growth. Businesses tend to use RBF for the following:
Marketing & advertising spend
Inventory expansion
Managing working capital
Newmarket expansion
Capital expenditure spends
These are the usual use cases for businesses, but the great thing about new-age players in the RBF space is that the capital options are customizable. They were started to help consumer brands scale with highly flexible capital, and are helping more Indian brands achieve new milestones each day. In 2021 alone, Klub aims to finance 350+ consumer brands across a vast range of industries, including fashion & lifestyle, FMCG, and health & fitness. The time has never been better for a consumer brand in India looking to raise capital for growth.
Additional Read:
Was this post helpful?
Let us know if you liked the post. That's the only way we can improve.