Unprecedented times like these bring diverse challenges. The importance of going digital has become prominent more than ever. Sales may be down for a while, but it's important to increase or maintain your market share. Advertising is your holy grail during the pandemic. It reinforces your success when everything settles into the new normal. The beauty of Amazon Advertising is that we can identify performance shifts in near-real-time, quickly adjusting our strategy to align with business priorities.
As our clients navigate through the coronavirus pandemic, we are actively monitoring and responding to the impact on brands in real-time.
At SellerApp, we see many challenges that our clients face every day. As we continue to work with them, we track and find solutions to mitigate these challenges. At the same time, we wanted to keep you informed of the changing advertising trends and offer the strategies that help you scale your business during this pandemic.
Let's see how consumer behavior changed during the pandemic and the top 6 strategies that brands need to use to maximize their advertising ROI.
A peek into the content:
Amazon sales trends and facts during COVID-19
Amazon Advertising tips that work during COVID-19
The bottom line
Amazon sales trends and facts during COVID-19
Food and beverage, health and personal care product categories are fast-growing e-commerce sectors amid the pandemic.
Demand for toys and hobbies surged while specialty categories like electronic items and jewellery had a low demand.
US e-commerce sales growth will surge up to 18% in 2020 recording the highest growth-rate since 2008 (Source).
Asia-Pacific and North America will capture a dominant market share of retail and retail e-commerce sales in 2020 (Source).
Consumer behavior is settling to the new normal as people everywhere started to live with the reality of COVID-19. They are looking for safe and reliable sources to shop during the pandemic.
Amazon Advertising tips that work during COVID-19
Tip #1 Shift your attention to the right category
Though sales of certain products are affected by the coronavirus, many Amazon sellers are seeing tremendous growth in their sales. The reason for this is more people staying at home are relying on e-commerce platforms like Amazon to shop for their needs.
Make sure to take a look at all your products, and separate them based on the current market demand.
If your products fall under a high-demand category, then an aggressive PPC strategy is a necessity to keep up with your competition. On the other hand, in low-demand categories, we recommend lowering bids, and you can even pause the existing campaigns if the sales are extremely low.
Note: Though products related to protective equipment, face masks, hand sanitizers, and surgical gloves have a huge demand, there might be certain restrictions on advertising. So choose the categories and products cleverly.
Tip #2 Move your ad budget to the right product
Customers want their products delivered as quickly as possible. With Amazon FBA, customers are trained to expect their deliveries within a day or two. However, the delayed shipping due to the uncertainty has a significant impact on product conversion rates. This gave a huge room for FBM (Fulfilled by Merchant) sellers to take advantage of the situation.
Depending on your fulfillment method and current situation, you need to evaluate the impact and shift your campaign budget to products that have positive metrics like shipping, inventory, and high-profit margins.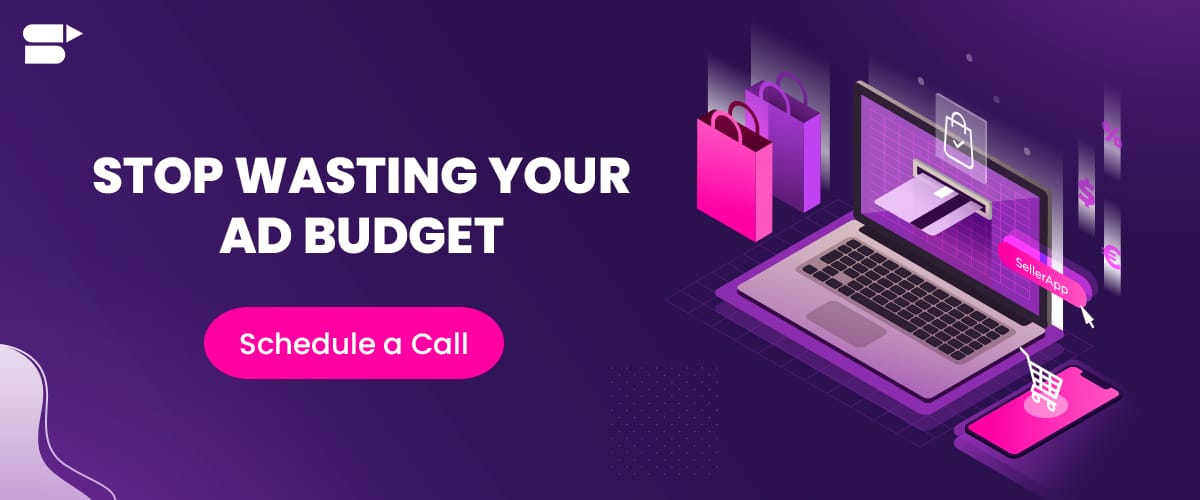 Tip #3 Plan your inventory and shipping
With many Amazon sellers facing out-of-stock and logistics issues, you need to plan your inventory. Evaluate the demand for your product and maintain appropriate inventory levels. For categories that are seeing a huge demand influx, you need to analyze the number of days or weeks left and restock accordingly. Depending on the inventory levels, you can increase or decrease bids.
Related: Amazon bidding strategies.
If you are planning to go out of stock, stop the ad campaigns for those products, and shift your ad spend to the products where you can maintain sufficient inventory.
Tip #4 Seize the opportunity and launch a product
The demand for certain products is skyrocketing, and some brands are unable to keep up. In June 2020, around 5.5% of the sales volume on Amazon US came from new sellers who joined in 2020 (Source). It indicates that the marketplace is not saturated, and new sellers are finding opportunities to grow.
So this might be a great time to launch a new product if your product category has sufficient demand and you have enough stockpiled up. This gives you ample opportunity to grab a bigger slice of the pie during the early phases of your product launch. Amazon PPC can help you with it.
If you can afford to have a high ACoS, with the right set of keywords, your products will rank better within no time.
Tip: Watch this video if you want to learn how to use Amazon PPC to rank high on the search results.
Additional Read: TACoS Amazon Advertising – Decoded for You
Tip #5 Lean on the data to get the best results
The on-going uncertainty shouldn't affect your marketing efforts. Use analytics to ensure you're making every dollar work for you. Right methodology backed by data-driven insights can boost your ROI significantly. Pivot your Amazon advertising strategies using the data available.
Learn more about eCommerce Analytics Software here.
With the global scenario changing frequently, past data might not be the best option to lean on. Tools such as Amazon seller central, Google Trends, and e-commerce data platforms like SellerApp can be your go-to source to understand current market trends on and off-Amazon. Before you decide on your marketing plan, you need to analyze a few things:
What people are buying right now?
Does a specific category perform well? Is a particular SKU selling well?
Do you have sufficient inventory to match the demand?
Here, customers' search data is crucial for your advertising campaigns. Know who you're selling to and sell what they want. This will maximize your campaign performance and ROI.
Seller Tip: You can take a look at Amazon advertising reports to understand how customer searches are changing. Download the reports for a minimum of a week, and analyze the trends. You can use these reports at various levels to optimize your campaigns.
Auditing your PPC campaigns is a crucial step in the PPC optimization. Check out this free PPC audit tool and get a quick analysis of your Amazon ad campaigns.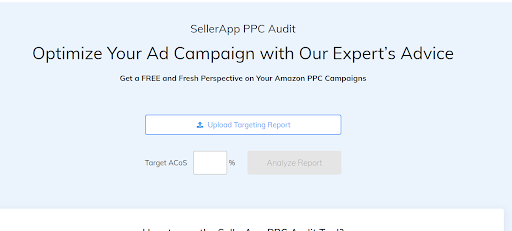 Tip #6 Connect with your customers
Investing in building strong relationships with customers is a significant part of e-commerce businesses. Understanding your customers' concerns and communicating with empathy would be the most vital aspect of your business during uncertain times. With consumers spending more time online, there is a huge potential to enhance your brand positioning.
Improve your messaging and strengthen your brand presence on social media and other channels. Use your marketing budget to create high-quality and valuable content to connect with your shoppers.
Watch this video where Sunitha Sundaran, from our Customer Success team, talks about the Amazon advertising strategies during this unprecedented time.
The bottom line
It's tempting to slash the ad budget due to the uncertainty, but that can create adverse effects on your business resulting in reduced conversions and traffic.
Making the most of the limited advertising resources can be hard amidst COVID-19. We understand. If you need any help, feel free to drop us an email at support@sellerapp.com, or get in touch with our consultant. Our team of Amazon experts will be glad to take a look at your advertising account, and give insights on what you could improve.
Additional Read :
How to Beat Your Competition on Amazon – Strategies Revealed
How to Set Up EDI with Amazon Vendor Central
10 DTC Trends For Ecommerce Growth
What is the Amazon DTC master plan?
Was this post helpful?
Let us know if you liked the post. That's the only way we can improve.